Sick of the hedonistic hotel brunches where you feel the need to spend hours on the treadmill to work off the gluttony during the week?
Is "international food" sounding more and more like a broken record; with buffets that supposedly gives you a vast array of selection, but you end up eating the same things every Sunday because that's what is on offer?
A brunch affair in Jakarta doesn't necessarily need to be in a luxury hotel. A few restaurants even offer bottomless drinks without the bottomless food to go along. Many more places have great la carte selections that won't break the budget or bust your waistband. And some places can provide a nice escape to new cultural dining experiences—not all branches need to be an international affair. The restaurants compiled below are some alternative and interesting places to dine for those who are looking for that escape.
Cassis Kitchen
Address: Pavilion Apartment – Retail Arcade, Jalan K.H. Mas Mansyur Kav. 24, Jakarta 10220
Website: http://cassiskitchen.com
Phone: 021 5794 1500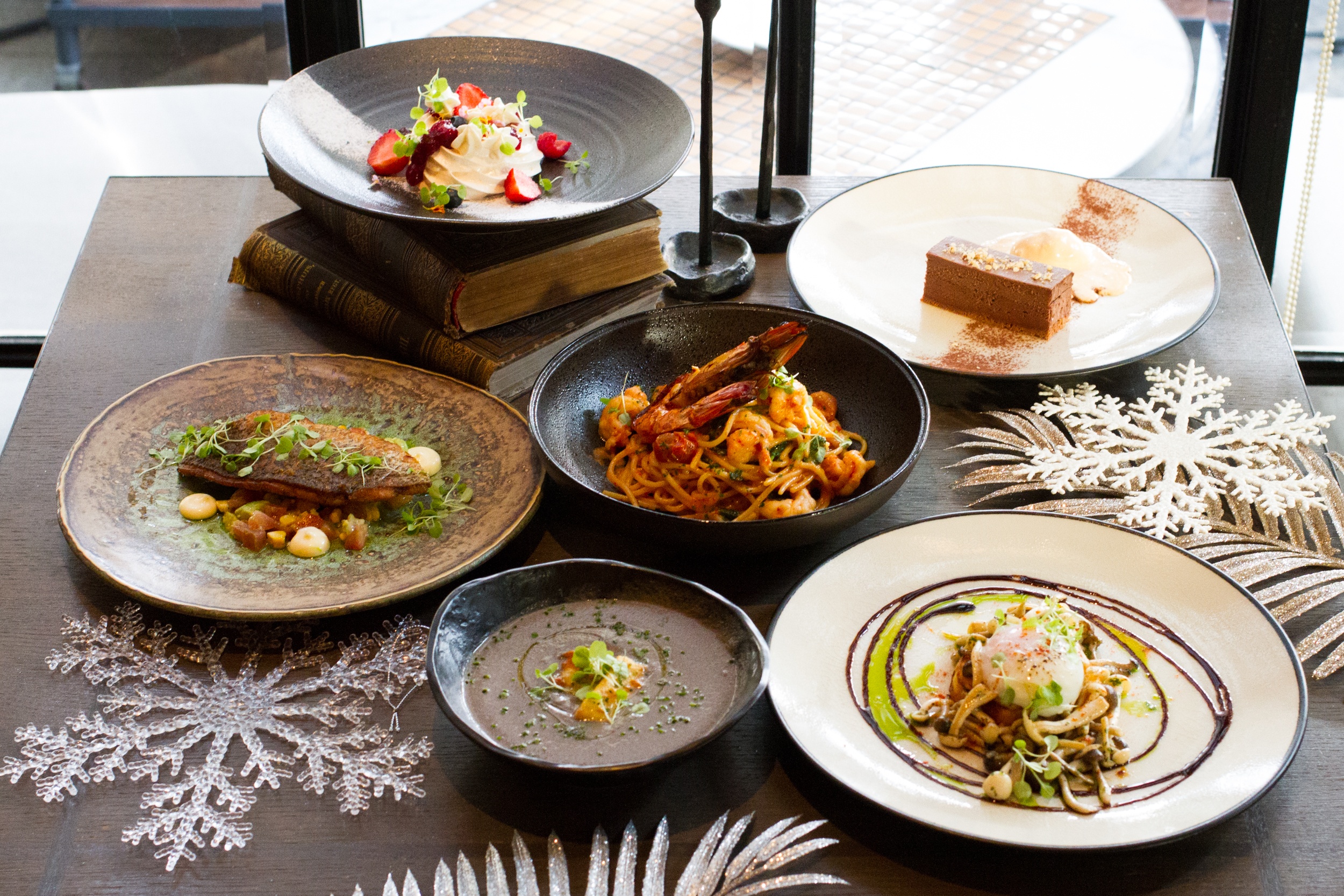 Known for its modern European-style food, Cassis Kitchen has been around since 2015. They have recently revamped their brunch menu and what a delight. They believe in bringing the best of local produce into the modern European favourites served, giving menu creations an exciting twist that matches locals' tastes and love for flair, accompanied by a selection of well-curated wine from international vineyards. Cassis' brunch menu is served a la carte, from classics such as eggs benedict and hotcakes to healthy options like an acai berry bowl. They offer free flow bubbles and wine at a very competitive price so you can indulge without actually going all-in.
Benedict
Locations: Pacific Place and Grand Indonesia
Website: http://benedictjakarta.com
If you haven't been to Benedict yet, you must have been buried under a rock. Chef-driven, detail-centric, focused and—most importantly—outrageously delicious; Benedict already offers a modern American, all-day breakfast menu served seven days a week. Two of their signature dishes are the Pork Belly Benedict and tPoachedhed Egg in a Jar. The flavours are strong, but precise, even when there's an element of fusion involved. Coffee drinks are their strong suit, but just as enjoyable is their Jerky Bloody Mary, which may be a meal in itself with the veggie and beef jerky accoutrements dangling from the glass.
Paradise Dynasty
Website: https://www.paradisegroup.com.sg/indonesia-paradise-dynasty/?mn=ci
Xiao long bao or "little dragon dumplings" made the traditional way is a must at this extremely popular Singaporean chain restaurant. With various outlets in Jakarta as well as Bali, Medan and Surabaya; the restaurant already commands a loyal, local following. Theirs is the dumpling worth eating, unlike other chains that have taken pork entirely off the table (I'm looking at you Din Tai Fung). Steamer baskets full of savoury pork broth, tender pork bites wrapped with the most delicate flour wrapper…I'm drooling as I write this. At the Plaza Senayan restaurant, they also serve a small yum cha menu which is perfect for brunch. Juicy and plump shrimp dumplings, braised tofu and stir-fried radish cake in XO sauce is a perfect Shanghai-style alternative. Beer is available.
Mo-Mo-Paradise
Address: Rukan Crown Golf No 18-19, Bukit Golf Mediterania, Jalan Marina Indah Golf, Pantai Indah Kapuk, Jakarta
Reservations: 0812-888-8617
Website: http://mo-mo-paradise.id
All-you-can-eat Japanese shabu-shabu and sukiyaki restaurants seem to be popping up all over Jakarta recently. At Mo-Mo-Paradise, one sits down and for 90 minutes, feasts on a plate after plate of thinly sliced beef that is cooked at the table in a boiling pot of flavoured broth. Various sauces, raw vegetables, noodles and sides can be brought to the table to dip and cook and then dip again before consuming. The secret to Mo-Mo-Paradise's popularity rests solely on the quality of beef they use and the freshness of their ingredients. It's also a very fun dining experience for a large group bent on chatting and drinking. You never leave feeling overly stuffed or underfed. That's the power of good soup.