On May 23, 2019, a collaboration group between Italian and Indonesian musicians and artists named MATA Project held their first concert at a famous theater in Rome, Italy; Teatro Vascello.
The title of their concert is Tempo Sospeso, which in English means Suspended Time. The high enthusiasm came from the audience, the majority of whom came from Italy, seen from how the entire concert tickets were sold out and the awe reactions that were shown by the audience after the concert.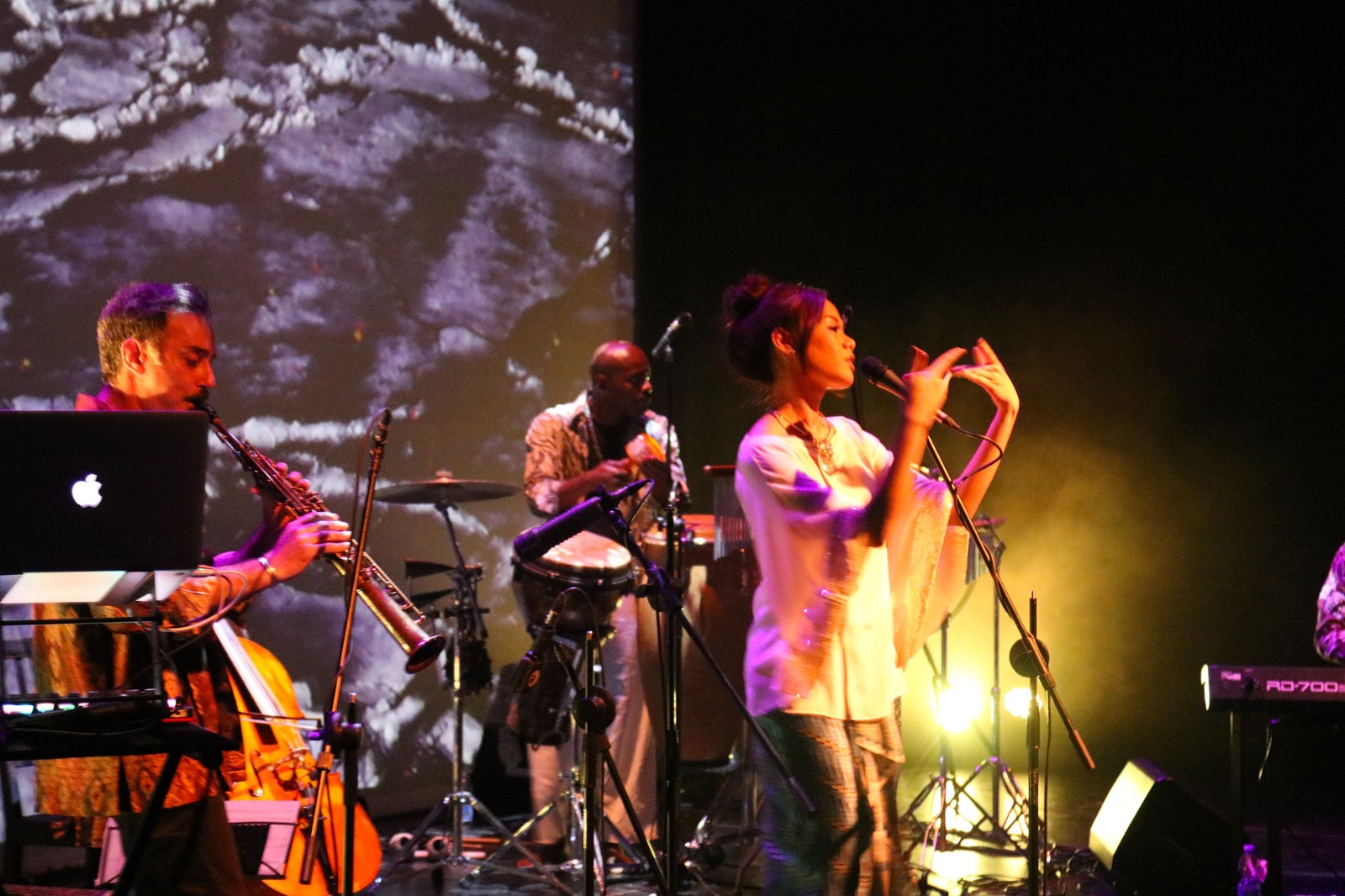 Giorgo Calcara, an Italian music producer, commented on this concert "This MATA Project concert conveys a concept more than just a concert appearance, where music will not be born without vision, and how the overall appearance hypnotizes the audience to be carried in a meaningful dimension of a journey through sensorial experience special."
MATA project presents a unique audio-visual experience from the appearance of a mix of electronic, classical and jazz music accompanied by a visual display of Indonesian digital visuals and traditional Indonesian contemporary dance performances. This initiative was first appeared from Massimiliano Cocciolo, from Italy, the saxophonist and the DJ of MATA Project who was fascinated by Indonesian culture, as well as timbre and rhythmic of Indonesian traditional music.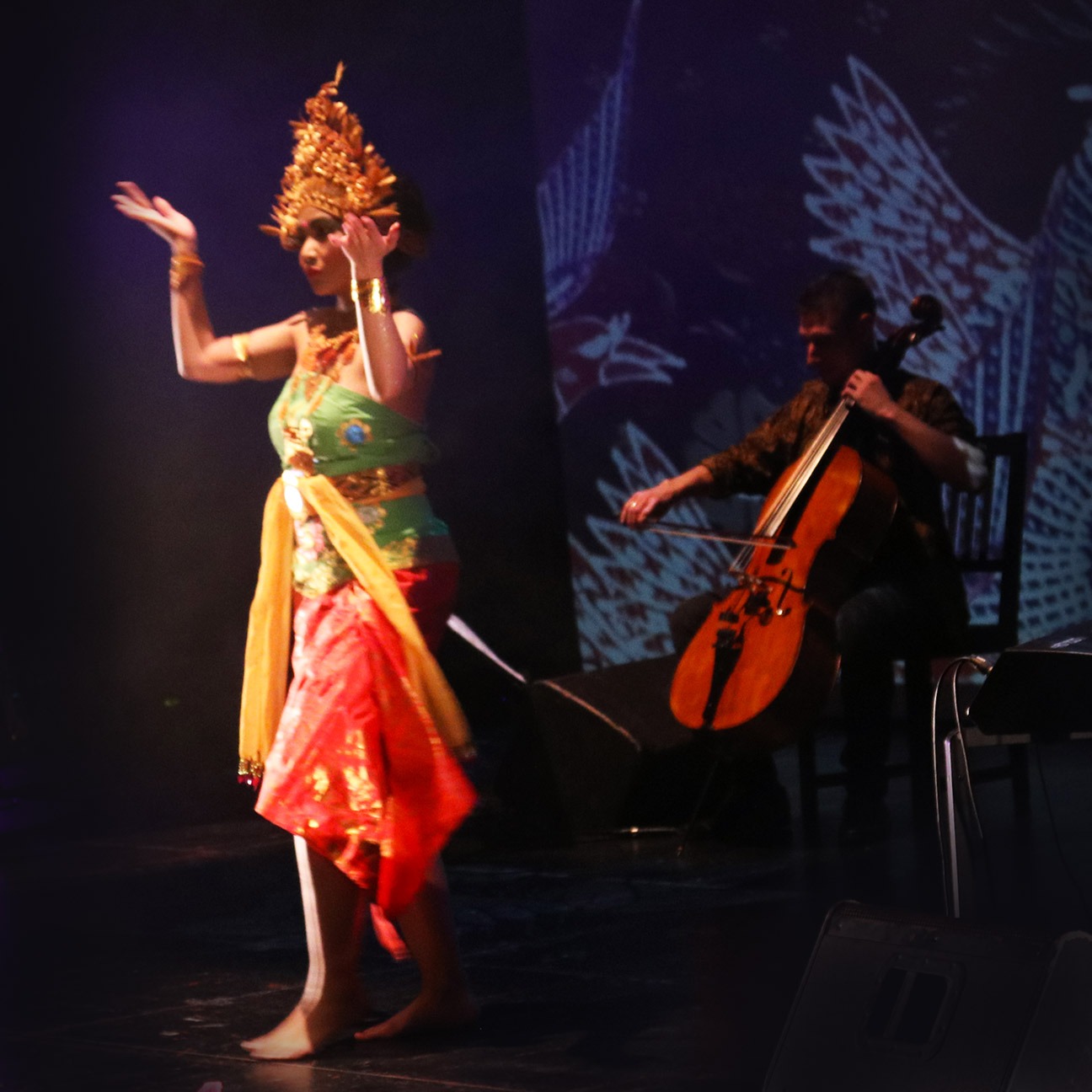 He then created an interpretation of electronic music arrangements with some Indonesian touch. The lyrics were written in Indonesian by the vocalist, Nadita Amalia, in order to give a touch of Indonesian script to the songs. All songs are then packaged in a modern way, collaborating with musicians from different music backgrounds, visual artists and dancers.
MATA Project consists of:
Gabriele Manzi: piano, keyboard (a jazz pianist from Italy)
Riccardo Viscardi: cello (a young classical music Maestro from Italy)
Nadita Amalia: voice (an Indonesian dancer and singer who has performed at several music festivals in Italy)
Neney Santos: percussion (a percussionist who has collaborated with Michael Jackson, Jovanotti, Alex Britti and many other famous Italian musicians)
David Hartono: visual (a visual artist from Indonesia who has worked closely with big Italian brands like FENDI)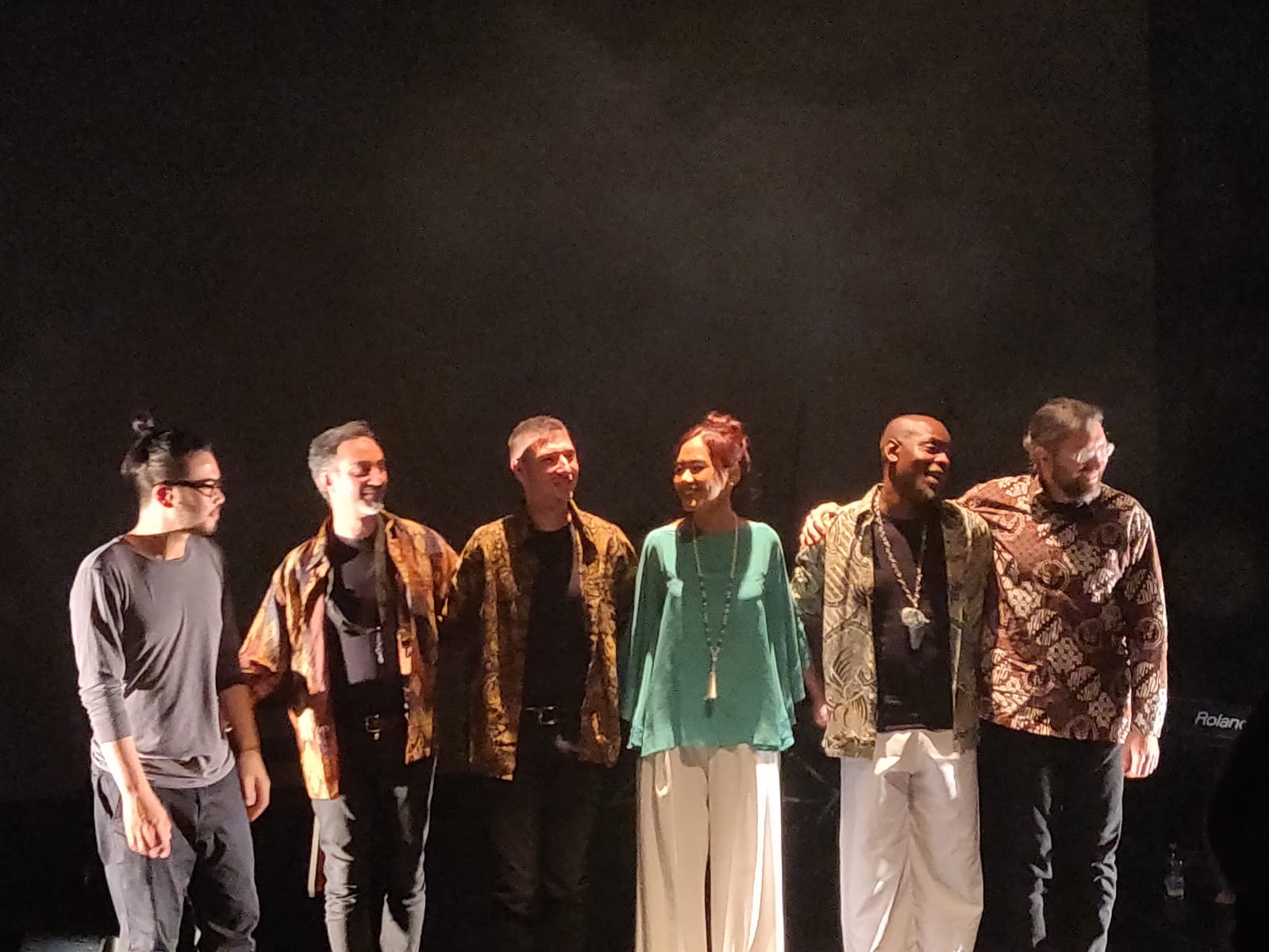 Concert-related videos and photos can be accessed on:
Official Website:
www.mataproject.com
YouTube:
https://www.youtube.com/channel/UC3UGnsg-y04rhMLJ6Xr_lkg/featured
Facebook Page:
https://www.facebook.com/mataprojectgroup/
Instagram:
https://www.instagram.com/mataproject/