Shangri-La Hotel, Jakarta invites guests to celebrate the joy of the miraculous Christmas season throughout December 2019.
Guests can experience authentic serenity through a series of exceptionally well-crafted holiday programmes, delightful festive hampers, splendid hotel decorations, and luscious dining menus.
This Christmas has been inspired by a Celestite crystal that resembles calmness and uplifting spirits, Shangri-La Hotel Jakarta will be transformed with an array of exquisite decorations in white, silver, and crystal ornaments. Guests will be astounded with the view; starting from the entrance, which will sparkle with silver and white adornments between the doors; followed by a beautiful, mini iceberg with polygon-shaped penguins made from acrylic mirror in the main lobby.
This year, Shangri-La Hotel, Jakarta is collaborating with PT. Cristal Nuansa, Swarovski Corporate Gifts Indonesia, to present a memorable Christmas experience for guests. Established in 1895, Swarovski is today's global leader for superbly cut crystal, a byword for brilliance with the finest quality of creativity and technological innovation.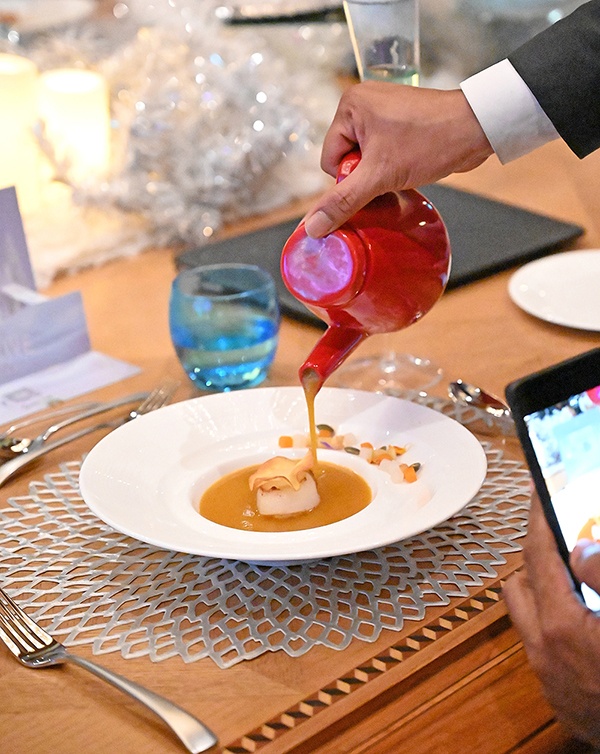 The hotel invites guests to taste the exceptional, highly anticipated dining series prepared by SATOO's culinary team. Diners can indulge in festive creations, such as beef fillet Wellington, classic roast turkey with herb stuffing and old-fashioned gravy, roast rack of lamb with redcurrant juice, and slow-cooked short ribs with gremolata. Authentic Christmas baked goods, such as stollen and gingerbread, will be featured, including a wide range of delightful home-made sweets.
These exclusive dining offers will be available on 24th and 25th December 2019. SATOO's Christmas Eve special buffet dinner starts at Rp698,000++ per person. JIA offers an exquisite, all-you-can-eat dim sum and Chinese favourite dishes at Rp428,000++. SATOO's Christmas Day brunch is priced from Rp658,000 ++ and Rosso's starts at Rp698,000 ++ per person.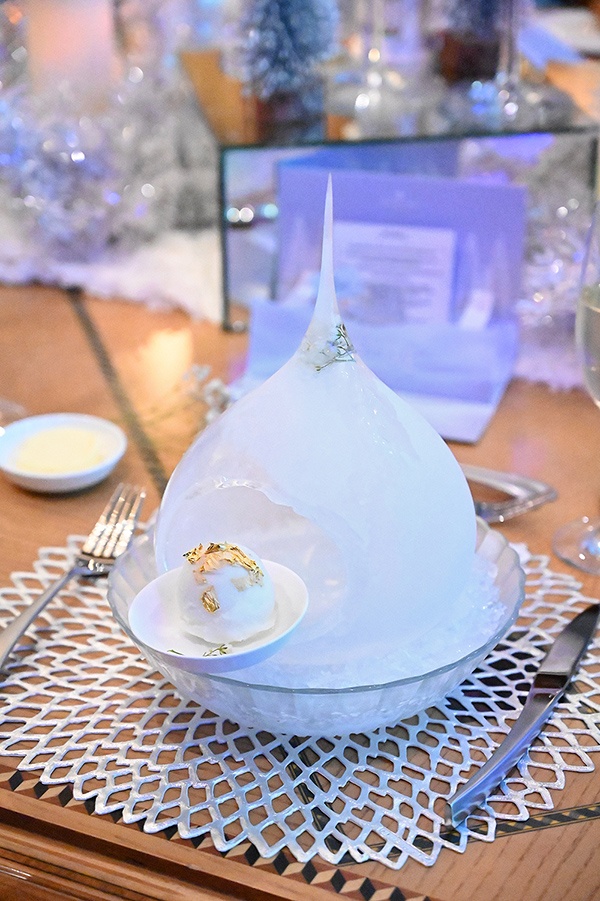 To start the New Year with a new spirit, SATOO, JIA, and Rosso's culinary teams present a New Year brunch feast for those who prefer to gather in the bright of New Year's Day. The fascinating dishes are priced at Rp508,000++ at SATOO, Rp428,000++ at JIA, and starting at Rp588,000++ at Rosso.
For more information and to make reservations, guests may call (021)-2922-9999, send an email to [email protected], or visit the website at http://www.shangri-la.com/jakarta.