Traveloka has officially opened its Traveloka Epic Sale with a discount offer of up to 80% off from Wednesday 25th September 2019 to Sunday 29th September 2019 in the Fashion Atrium of Mall Kota Kasablanka.
Aside from fantastic holiday packages through online channels, this time visitors have the opportunity to get additional discount coupons that apply to various Traveloka products as well as merchandises by playing games.
"At this event, visitors can directly experience hunting discounts by visiting a variety of activity areas in game booths divided by several areas, such as: shoot the prize, fun road trip area, human claw machine, around the world area, grand centerpiece, chill staycation area, and South East Asia area. With this innovation, visitors not only get a variety of holiday tickets at fantastic prices, but also a pleasant experience whilst finding from the best discounts hunting with relatives and family," said Head of Marketing Accommodation Traveloka, Shirley Lesmana.
Combining the concept of travel fair and art installation via fun games, this Instagrammable travel fair is the first innovative one in Indonesia.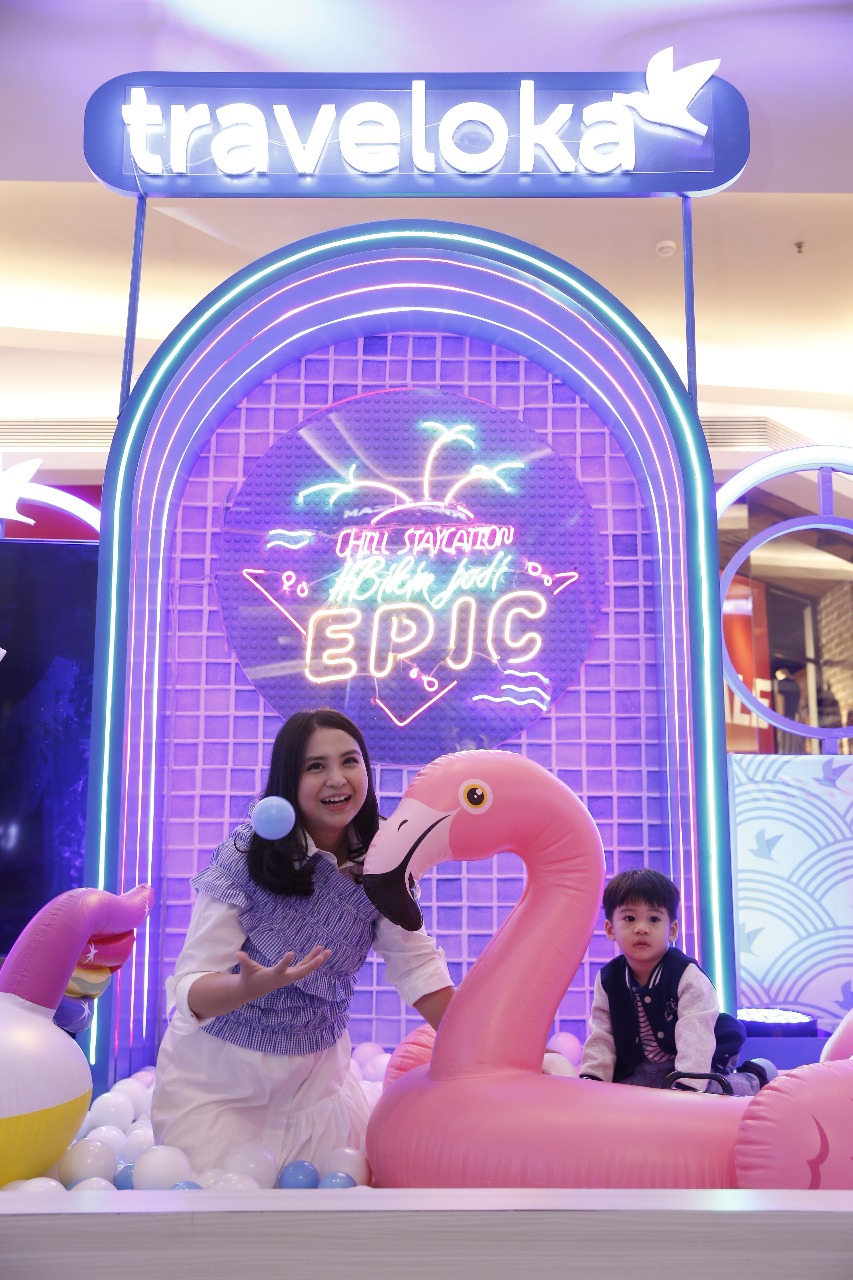 Senior Vice President of Accommodation Traveloka, Nelly Nurmalasari stated that, "Traveloka Epic Sale's presence is one of our commitments to always innovate in order to answer the needs of users in planning and realising their travel inspiration. It is expected to provide a different experience for our customers to collect information to help inspire and plan their travels."
Followed by more than 11 Traveloka products and held simultaneously in 3 countries, namely Vietnam, Thailand, and Indonesia, this fair can help support tourism in each respective country.
"We hope all our stakeholders can benefit from both consumer and Traveloka partners so it can drive the number of tourists, both locals and foreigners, to make their dream holiday come true," said Vice President of Market Management Traveloka, John Safenson.
"Seeing a very limited number of red dates until the end of the year makes Traveloka's Epic Sale a solution for us to still be able to get holiday inspirations like going on a staycation with family and other fun activities," exclaimed a loyal Traveloka user, Putri Sumarer.
Epic Hour offers can be accessed through the Traveloka app. As a special gift, there is a Secret Epic Hour for accommodation products that can only be obtained by visiting the fair at Mall Kota Kasablanka.
The schedule for the implementation of Epic Hour and Special Epic Hour are as follows:
-EPIC HOUR Accommodation: Wednesday-Saturday (25-28th September 2019) at 12pm-1pm
-EPIC HOUR International destination flights: Wednesday-Sunday (25-29th September 2019) at 10am-11am
-EPIC HOUR Airport transfers: Wednesday-Sunday (25-29th September 2019) at 1pm-2pm
-EPIC HOUR Car rental: Wednesday-Sunday (25-29th September 2019) at 2pm-3pm
-EPIC HOUR Inter-city shuttle/travel: Wednesday-Sunday (25-29th September 2019) at 5pm-6pm
-SECRET EPIC HOUR for visitors at Kota Kasablanka – accommodation: Saturday-Sunday (28-29th September 2019) at 6pm-7pm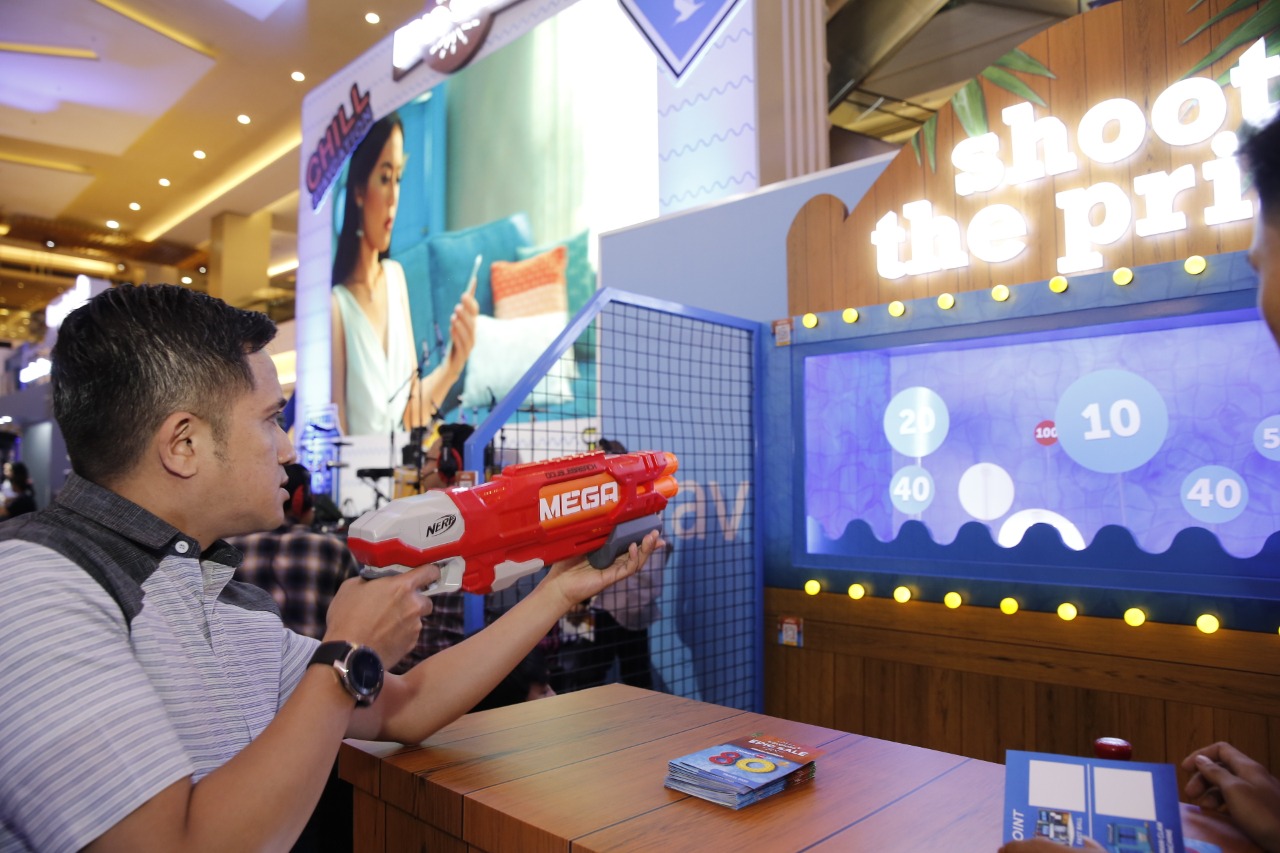 Meanwhile, here are instructions on how to to get a variety of promos that can only be accessed by loyal Traveloka customers who visit Kota Kasablanka during this promotion period:
• Download and open Traveloka app
• Get a passport and boarding pass by presenting Traveloka app
• Collect stamps by participating in various booths
• Find hidden coupons and deals
• Redeem stamps for rewards
• Try pushing your luck by participating in the Grand Prize
Already downloaded more than 40 million times, Traveloka is a provider of travel and lifestyle products that further complement the needs of its users. Currently, Traveloka offers more than 10 products, including transportation, accommodation, lifestyle, financial services, and other products and services. Traveloka also provides over 40 options for payment for its users.