As the capital city and business centre of Indonesia, the Special Capital Region Jakarta boasts numerous skyscrapers.
However, amid the towering structures, one edifice stands out for its distinctive architecture – Wisma 46, situated on Jalan Jenderal Sudirman. The building boasts a design reminiscent of a pen and was crafted by Zeidler Robert in partnership with DP Architects. Thanks to its striking design, it has become an iconic symbol of Jakarta.
Rising to 262 metres and comprising 50 stories, Wisma 46 held the distinction of being Indonesia's tallest building for a remarkable 15-year span, from 1996 to 2015.
This prominent business centre caters to the needs of both local and international clientele. It offers spacious office accommodations with panoramic vistas of Jakarta. Moreover, PT Swadharma Primautama, the entity that owns Wisma 46 and Jakarta Serviced Offices, also manages expansive function halls spanning over 1000 square metres, making them ideal for a variety of purposes, including meetings, seminars, launches, corporate gatherings, and various other events.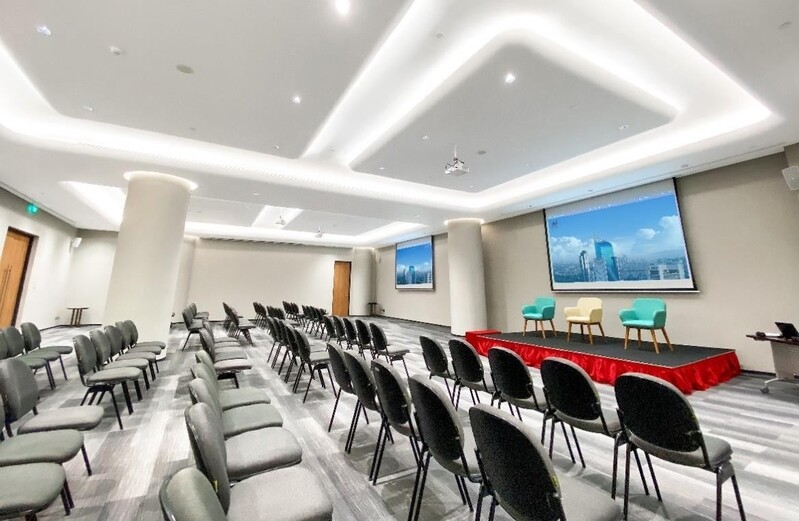 PT Swadharma Primautama is a collaborative venture involving the BNI Pension Fund, the Salim Group, and the Lyman Group. Wisma 46 follows the BNI city project, which encompassed the development of the Grha BNI office and the Shangri-La Hotel Jakarta.
Facilities and Activities
The expansive green area within Wisma 46 proves to be a popular setting for lunchtime gatherings and post-work socialising and relaxation. It perfectly complements the outdoor amenities, which have become an appealing aspect of the city centre professional's lifestyle. To enhance the swift mobility of office and retail tenants, Wisma 46 boasts high-speed lifts and escalators catering to both tenants and visitors.
Wisma 46 provides an array of support facilities to supplement and facilitate business requirements. These encompass practical services like dental clinics, currency exchange offices, courier services, and a Jakarta Serviced Office (JSO), in addition to cash machines, bank branches, eateries, coffee shops, and convenience stores.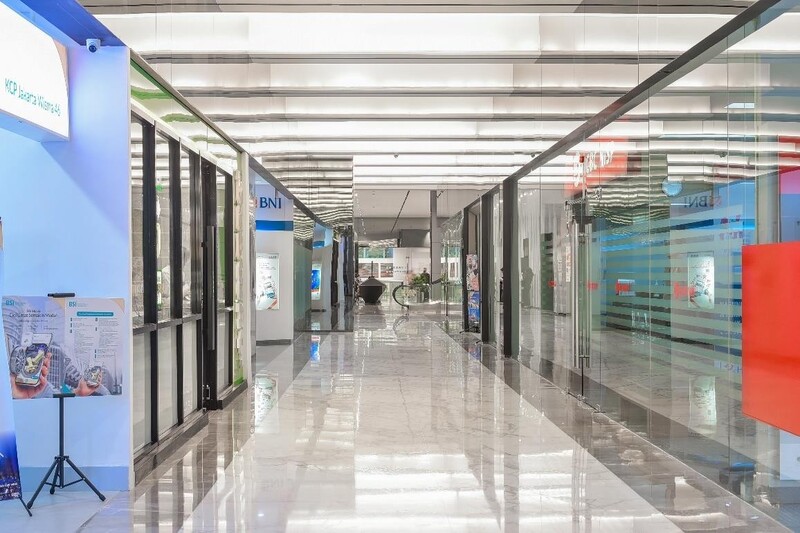 A diverse range of themed activities, including monthly markets, sports events, blood donation drives, art exhibitions, and various social gatherings, are regularly hosted at Wisma 46 as part of an annual calendar of events for tenants.
Jakarta Serviced Offices (JSO), an integral part of Wisma 46, is located on floors 46 to 50 and offers a range of products and services to support individuals and businesses, whether starting up or expanding. Its integrated business solutions are ideal for executives who travel frequently, and new businesses seeking ready-to-go fully-furnished offices.
JSO offers virtual office services, furnished and semi-furnished offices, meeting room rentals, and other business-related services.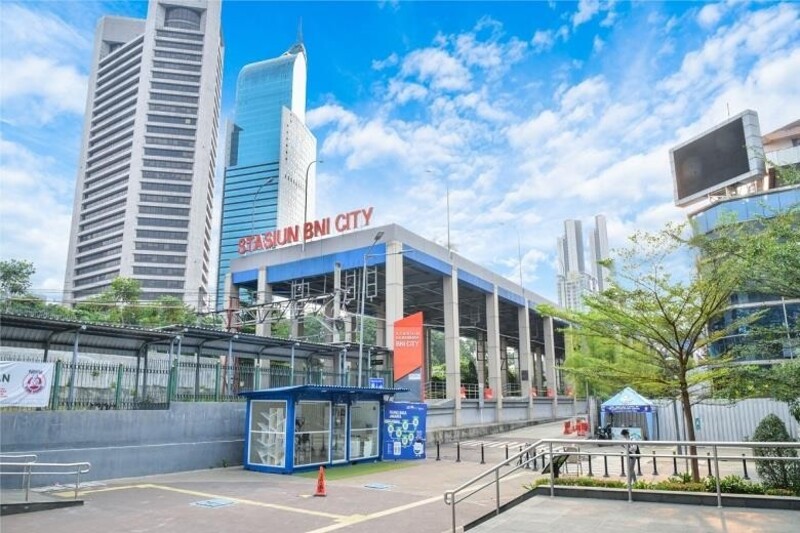 Wisma 46 is easily accessible from three roads: Jalan Jenderal Sudirman, Jalan KH Mas Mansyur, and Jalan Margono. Public transit riders can easily access the building because Wisma 46 is located approximately a 10-minute walk from the Dukuh Atas bus stop, 15 minutes from the Dukuh Atas BNI MRT Station, and BNI City Station, which offers Airport Express services. This is advantageous for tenants desiring to reach the airport promptly and without concern for traffic in Jakarta.
With all these benefits, Wisma 46 is the ideal choice for business professionals seeking office space.
For further information, please contact the Wisma 46 Sales team at +62 811-8828-535. For the most
recent news, visit www.wisma46.com and follow Instagram @wisma46.official.