The Government will allow foreigners to own apartments in the archipelago in a bid to kick-start the nation's slowing economy before the year's end.
Earlier this month, Jokowi laid out several policies meant to bolster Indonesia's slowing economy. The policies included two important moves in the nation's property sector. The first one was a proposal to raise the minimum price for high-end houses and apartments subject to luxury sales tax. The second was a proposal to let foreigners own property in the archipelago.
In July, land affairs and spatial planning minister Ferry Mursyidan Baldan was quoted by the media as saying foreigners will soon be able to buy commercial apartments that cost at least Rp.5 billion (US$375,000). "The state will allow foreign nationals to have apartments in Indonesia for their lifetime, and the apartments may be bequeathed to their descendants or resold," the minister told reporters. "However, the status of these apartments will fall under the right-of-use category, not the right-of-ownership category."
Facts remain shaky, however, as The Jakarta Post reported on 14 September that the planned policy, which is part of Indonesia's economic revival package, will open foreign ownership on apartments worth at least Rp.10 billion (US$697,329), a staggering increase from what the minister quoted just weeks before. The media says finance minister Bambang Brodjonegoro previously considered a threshold of Rp.5 billion (US$375,000), but now the planned revision on housing ownership by foreigners will mandate Rp.10 billion (US$697,329) instead.
Regardless of what the threshold will actually end up being, this new policy will revise the regulation on domiciles in Indonesia that previously specified foreigners can only be given the right-of-use for a period of 25 years (a right that can be extended for another 20 years or indefinitely if the land is still used for specific, legally defined purposes). The rule currently doesn't apply to landed property like villas on the resort islands of Bali or Lombok, for example.
"The new regulation will accommodate foreign investors to own an apartment [in Indonesia]. It also complies with the Basic Agrarian Law Act that allows foreign residents to own an apartment. However, they can't own public housing," said Baldan, who is also head of the National Land Agency.
Indonesia's geographic location puts anyone living here in a good position for international trading. This makes it attractive for foreigners who want to live and work in Southeast Asia. Foreigners who are working or running their own companies in Indonesia might also have interest in buying property, as the nation's real estate prices are significantly lower than those in Singapore, Malaysia, or Australia.
According to the Indonesian Real Estate Association, opening up the apartment market to expats could attract Rp.100 trillion (US$6,98 billion) with potential for 10,000 apartment units to be sold. From that amount, there is also potential to collect direct and indirect taxes of at least Rp.40 trillion (US$2.74 billion).
"Bali, Batam, and Bintan may benefit from the revised rules as these locations have been attracting more foreigners in the past years," says Hasan Pamudji, associate director at local real estate firm Knight Frank Indonesia.
However, doubts over the attractiveness of purchasing apartments in Indonesia remain in question. While overall market prices are lower, the country has higher transaction costs for property ownership than those in Singapore, Malaysia, and Australia. Often in the real estate game, 'transaction fees' can include, but may not be limited to the agent's commission, closing costs like title search fees, appraisal fees, and other additional payments to the Government.
In order to truly capitalise on Indonesia's potential, some say the Government needs to also differentiate between different types of foreign buyers. According to Hasan, the first category would be foreigners who have attachments to Indonesia, either through marriage, relatives, or business. Hasan believes these people should be able to purchase homes under the revised rules and also be exempt from high transaction fees.
The second type of buyer would be wealthy individuals who want to invest or purchase a second home in Indonesia. These people may think twice about investing, however, due to the high transaction costs, Hasan speculates. They would likely choose other countries that provide more appealing terms for foreign property investment.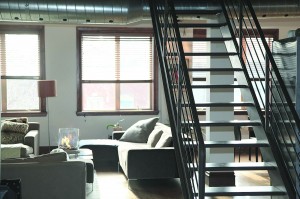 Investment Coordinating Board head Franky Sibarani, meanwhile, says foreigners should be encouraged to buy homes in eight special economic zones, currently under development in Indonesia. The cities that will fall under the zones are Sei Mangkei in North Sumatra; Tanjung Api-Api, South Sumatra; Tanjung Lesung, Banten; Mandalika in West Nusa Tenggara; Maloy Batuta Trans Kalimantan, East Kalimantan; Palu, Central Sulawesi; Bitung in North Sulawesi; and Morotai, North Maluku.
"We support the policy, but the policy has to be applied to special economic zones, particularly those designated for tourism, in order to guarantee investment in those regions," Sibarani recently said.
If Indonesia wants to be a more attractive place for global business people to buy homes, the Government could follow China's example. The Chinese Government has eased property investment rules for foreign individuals and institutions nationwide. They are exempt from registration fees when taking out domestic and foreign loans for the sake of property purchases. But in order to follow in China's footsteps, the Indonesian Government would need to keep a close eye on making sure there are no double registrations, which could theoretically allow expats to snap up more than one piece of property.
At the moment, the Government's supervision on foreign property ownership is believed to be weak, as several expats reportedly get away with buying and selling homes via proxy owners. Weak supervision could increase the risks of a property bubble in the future, says Indonesia Property Watch advisory group executive director Ali Tranghanda. "Although these policies target high-class properties, the middle-class houses might follow by increasing their prices," he suggests.
Tranghanda thinks the Government should set a tight standard on property ownership by basing it on special zones. This could include limiting foreign ownership in big cities like Jakarta and popular tourist destinations like Bali.
Tranghanda also argues it would be more profitable for the Government to simply open up all property investments to foreigners. He believes it could boost hundreds of industries across the nation, and would likely be far more useful than officials debating the foreign property ownership issue in the capital any further.
"It is more beneficial for us because when big foreign investors like Keppel and AEON come to Indonesia, they bring capital and help to drive related industries," he explains.