Thinking of traveling to Indonesia? Hold a minute. The government is about to review its free-visa policy.
President Joko 'Jokowi' Widodo's signature policy is under scrutiny after some criticized it for bringing illegal immigrants to Indonesia.
Through the new Visits without Visa regulation (PR 21), Indonesia extended its visa-free policy to a total of 169 countries as of March 2016. This applied to both tourists and businesspersons who can now organize meetings and conferences in the country with less hassle.
One of the main objectives of the policy is to drum up tourism. In Asia, China leads in terms of arrivals at more than 83 million. In Southeast Asia, Malaysia comes first at 27.44 million followed by Thailand, Singapore and Vietnam. Indonesia, meanwhile, came in ninth in Asian countries and fifth in Southeast Asia.
But some also believe it only serves as a ticket for thousands of foreigners especially Chinese to come and work in Indonesia illegally.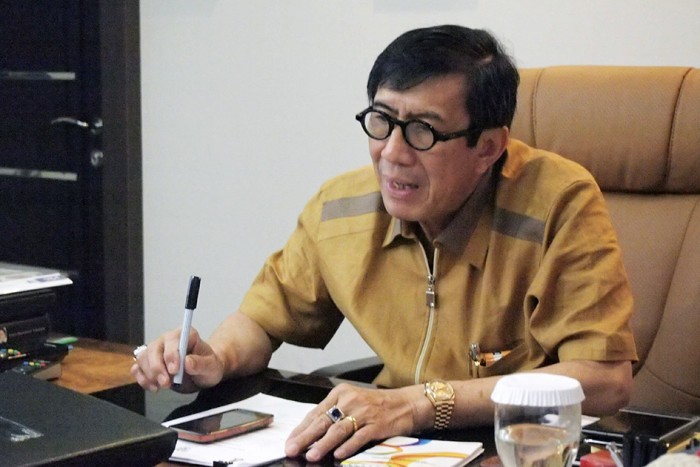 Minister for Law and Human Rights Yasonna Laoly has already dismissed claims of "alien invasion," calling it a hoax, and defended the policy's merits. However, he also doesn't go against the policy review. He said the evaluation is important, as some small countries on the free-visa list are not bringing in tourists. "What's the point of giving them free visas?" he asked.
Security affairs minister Wiranto seconded Laoly's opinion. He believes a review would help avoid any gap that will allow foreigners to commit crime, including terrorism. Recently, Indonesian police consider terrorism as one of its main security agendas for 2017.
Wiranto also announced the creation of a task force that will supplement the work of its oversight system. Under the existing scheme, the country can monitor foreigners who enter the country through its borders, but it cannot track other possible movements. The force is expected to work closely with the local governments and the police.
Image Credits: Pixabay, Suara Nusantara