The office of North Jakarta Immigration will deport 62 foreign nationals, some of whom are Egyptians and Nigerians. Officials claim they were discovered to have committed multiple violations of Indonesian migration laws.
On Thursday, January 19, in a sting operation at Gading Nias Apartment in Kelapa Gading, North Jakarta, 62 people of foreign nationalities were caught and placed in the custody of the North Jakarta Immigration Office.
A representative of the Directorate General of Immigration, Yurot Salehat told reporters that the Ministry of Justice and Human Rights are taking prompt action on the case. The ministry is also implementing disciplinary measures against foreigners who fail to comply with immigration laws, such as getting the requisite authorization, travel documents and visas to enter and stay in the country.
The Immigration Office representative added that of the 62, three were found to have used illegal narcotics, including benzoate and crystal methamphetamine. 18 failed to produce any travel documents, 26 only carried certificates issued by the United Nations High Commissioner for Refugees and no passports and five others stayed in the country many more months than they were legally allowed to do so.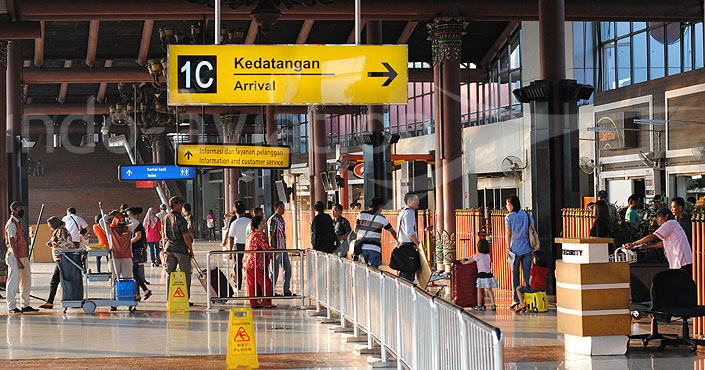 Salehat further said their investigations revealed that the foreigners were in the textile trade and were meaning to sell textiles from their original countries. Salehat added that the foreign nationals also committed fraud for extorting money from victims through social media. Immigration officers were also able to confiscate mobile phones, laptops and passports during the raid.
Salehat commented that the UNHCR documents seized from the foreign nationals will be verified, while relevant authorities and consulates have already been contacted and informed.
In this regard, Salehat said they will be imposing stricter screening efforts and surveillance to resolve this matter.
Image credit: InfoJalanJalan