As global campaigns to raise awareness of saving the planet from climate change arises, sustainability comes to the picture.
Eco-friendly fashion, footwear, even food brands start to voice the trend, gaining mainstream followings in the process. This sparks hope of furniture brands following the same pace.
What is sustainable furniture, exactly? It is the process of creating pieces with minimal negative impacts on the environment. The decision of investing in sustainable furniture not only affects the environment but also your comfort at home, as they usually made with carefully selected and high-quality materials that will last for years.
Fabelio is a reputable furniture e-retailer based in Jakarta. Operated in the home and living industry, Fabelio offers a vast range of quality furniture and interior design services, these include design consultation, styling advice, along with specialized furniture recommendation. Having one vision in mind—turning houses into homes—Fabelio believes that each one of us should have access to build our dream home, make every idea come to life with its purity intact. Fundamentally, they strive to create an impact.
One of the ways in creating an impact for Fabelio is through supporting local communities. For them, creating an impact is not only limited to the homes you live in, but also to the environment. Consequently, they work closely with local communities of craftsmen—resulting in a variety of furniture with the finest craftsmanship. Over 80 percent of Fabelio's products are made in the Java region.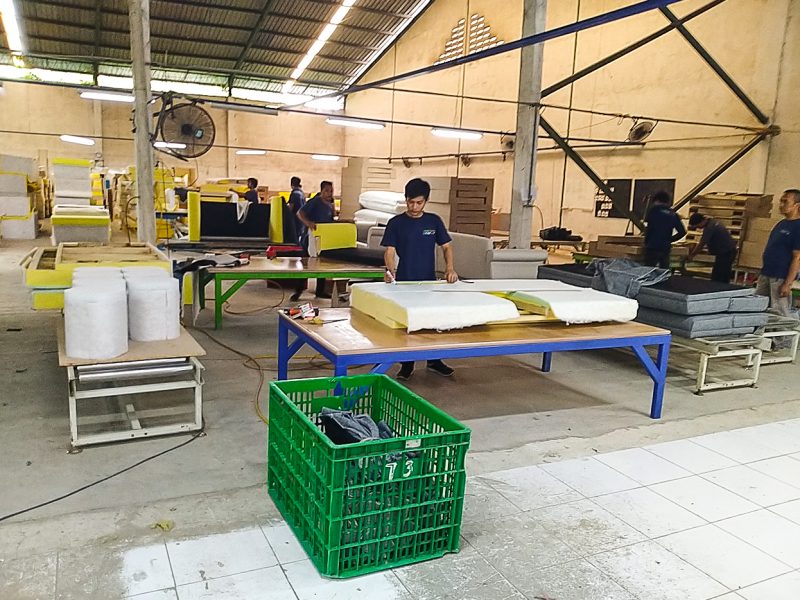 Another way is through sustainably produced furniture. In addition to supporting the local community, Fabelio made sure that every product they sell is sustainably produced and eco-friendly. They only work with suppliers who comply with the Indonesian Legal Wood Certification, a system and procedure designed to pursue the legal verification for Indonesia wood and wood products. Fabelio uses high-value speciality crops found in forest farming like Mindi, Rubber, and Mahogany woods. Sustainability is regarded as an important matter. They trust in developing a fine piece of furniture, one should consider ecological balance in mind.
Fabelio understands the importance of giving back to nature and has been planning ways to actualize it. Starting this year, the Indonesian e-retailer encourages plastic waste reduction by moving to eco-friendly, recyclable packaging for every product. Another plan moving forward is to plant a tree for every furniture sold in the coming year.
By and large, spending on sustainable furniture has never been a wrong move. You can contribute to saving the planet—and turning your dream homes into reality, all at the same time.
Fabelio helps to make everything easier for you. Find beautifully crafted furniture with curated designs only at their website, www.fabelio.com