Teito Furukawa, a high performing property consultant who has worked in Bali for two years for Ray White Paradise was asked to answer some questions to give direction to property buyers and sellers in Bali. Teito achieved Premier Performer in 2012/13 with 16 transactions making him number four in RWP Indonesia. "My success comes from building a relationship of trust with both my vendors and buyers. I try to build a strong relationship by giving them the best service possible," says Teito. He and his boss have a deep knowledge of the property market in this part of Bali and see their roles as not only being there to sell but to advise clients what are the best real estate opportunities available in the market for their particular needs at any given point in time.
What has been driving land and property prices in Bali and what do you see the prospects being over the next couple of years?
Everyone knows property prices have skyrocketed over the past five years and Bali is known today as one of the best property markets in the world. Prices in Bali's top residential areas have moved up sharply in this period, with Bali coming in second, behind only Jakarta, in a newly published survey of the 2012 global luxury property market by Knight Frank, with price rises averaging 20 percent in Bali, tying with Dubai. Prices in Jakarta and Bali jumped by more than anywhere else in the world last year driven predominantly by a burgeoning middle class in Indonesia and the region who see Bali as still a comparatively cheap but very desirable place to live or have a second home.
I know several vendors who, when they sold their property this year, achieved a 20 fold increase in five years, from US$ 30 per m2 in 2008 to US$ 600 per m2 in 2013. And this is not rare at all. Investors to Bali today come from all over the world and demand continues to increase for all property, but particularly quality property.
Bali is a kind of "Cote D'Azur" for Europeans or "Hawaii" for Asians. It is the perfect domestic and international holiday destination, a short flight from their home, whether in Jakarta, Surabaya, Medan or Perth, Singapore, Bangkok… close yet so different for the family's second home or holiday retreat.
For the domestic buyer, Bali is the best investment island in Indonesia. Property values have risen fast and are seen as continuing to increase due to a large, expanding middle class with rising incomes who want an escape from its ever more crowded cities. It is also seeing rising international demand. Bali is seen as a safe investment enjoying fast profit growth and a secure capital gain. For the international investor, Indonesia is seen as politically stable, and Bali in particular, is seen as having a great easy-going lifestyle.
What especially attracts people to Bali?
Bali offers a mixture of a different culture and tradition. Today, you can find almost everything you want or need in Bali. Great beaches, the full range of shops and restaurants, a swinging night life, and its truly multi-cultural population – a harmonious mixture of Indonesian and foreigner. That's what makes it attractive to everyone. It's very strong, unique culture, partly religious Hinduism, partly friendly, welcoming, Indonesian society, is very attractive to many people from all walks of life.
For the foreign buyer, it's also Bali's location in the tropics, in Asia, between USA, Australia and Europe. The regional low cost airlines, Air Asia, Lion Air, Jet Star, have also helped a great deal, bringing in many more tourists and new residents.
Many Australian families, where dad works in one part of the country and the family lives in another, say dad works in Western Australia and mum and the kids live in one of the east coast cities of Sydney, Melbourne, Brisbane, Canberra, or even Perth in the west, they have moved as a family to Bali. It's easier and cheaper and a great experience to give kids early on in their lives, which suits the adventure-seeking, outdoors culture of many Australians. The same for business people who work in Jakarta, Singapore or even Hong Kong. It's a small island, but has so much to offer the foreigner.
Many foreigners who come to Bali also invest in the real estate market selling or renting rooms, apartments, villas to tourists. Tourism underpins the success of the property market as an investment, as a business. Many villa complexes and hotels enjoy ROIs of over 10 percent.
Foreigners drive investment in much of the real estate sector. They are attracted by the ability to make a successful business here, whether selling their goods and services abroad or in the local market.
What in your view is the current state of the property market – growing healthily or a bubble?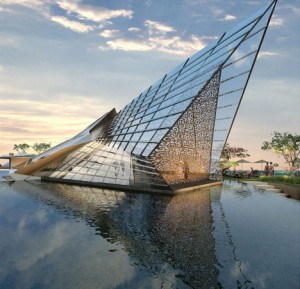 I believe the current property market is very healthy. First of all, it is directly linked to the Indonesian economy which, with a growth rate of 5-7 percent for each of the past five years, is healthy and politically stable. As the West comes out of recession in the next few years, demand will only pick up. The majority of foreign investors think that the land price today is high, that it is comparable or even higher than some western countries. Today, our market is mainly domestic and they come for "property shopping" to Bali. Compared to major cities like Jakarta, Medan and Surabaya, Bali's land and property prices are seen as still very reasonable. Also Indonesian bank loan rates for property have never been so low.
Our sales inquiry reports over the past three years show an average rate of increase in demand of between 20-50 percent in popular areas. I believe 2013 and 2014 will be shown to have been an excellent period for those who invest in the right property. ASEAN's "Open Skies" policy starts in 2015 and projections are that visitor numbers to Bali will at least double over the subsequent ten years to 2025. This is the main reason we have a new world-class airport complex at Ngurah Rai costing US$ 290 million opening in September.
Finally, what advice would you give to prospective sellers and buyers about preparing for the process, what documents they need to have ready for a land or house sale and what role you play in the marketing?
Any seller needs to get their house 'ready to sell' which means getting everything really fixed up and to make the property as desirable as possible to a potential buyer. They also need to have the following documents (for freehold and leasehold):
For land
Copy of land certificate plus land lease agreement (only for leasehold land)
Copy of SPTT / PBB – showing that Land Tax has been paid
Copy of passport / ID / KTP of each owner mentioned on the land and lease certificate
For House
Same as above
Copy of IMB – building permit specifying dimensions and materials
Receipt of the construction tax (if applicable)
List of any items (fixtures/fittings) that are not included in the sale
Our role, as a registered real estate agent, is then to put the property 'on sale' at a realistic price. If sellers follow this advice, you can expect to sell within three to six months, particularly at this time of the year when people are looking to move to a particular area for their children's schooling.
Happy house hunting!