Indonesia Expat sat down with Mr. Jack Hanafi, Country Manager for Allied Pickfords Indonesia, to talk about the company and their expertise in worldwide relocation services.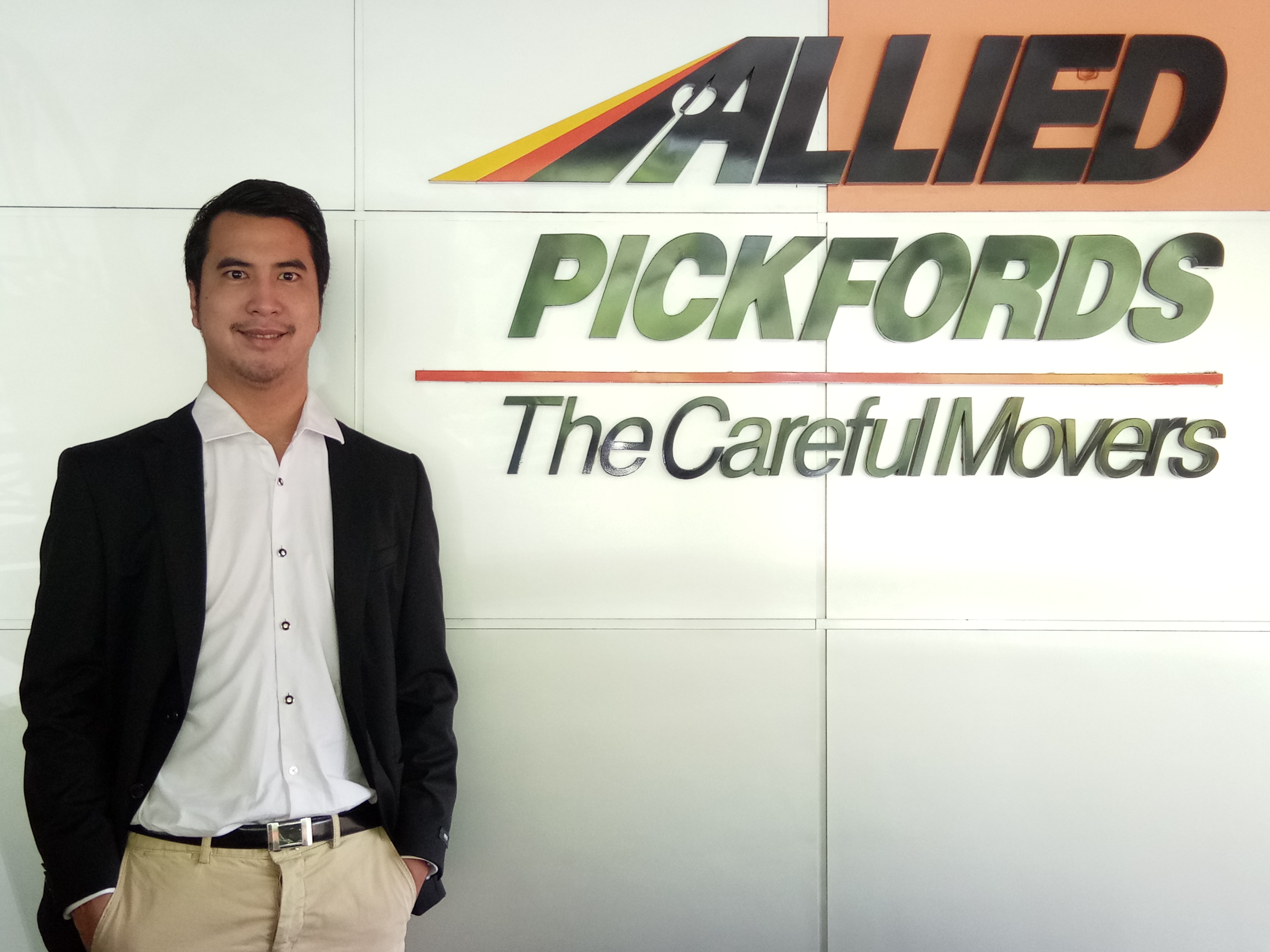 When was Allied Pickfords established? Can you tell us about its history?
Well for us it all began in 1966 actually with a pack of horses and a man named Tom Pickfords. That's basically the very short history of it. And since then our organisation has become the world's most recognised market leader in international household goods removals. One aspect has remained unchanged and that is our commitment to provide top quality service to each and every one of our clients. When it comes to moving the treasured belongings of families on the move, we think that you will agree that no measure we take is too small or too insignificant. With over 1,200 offices in over 60 countries we ensure that you can move with total confidence Allied to Allied from Indonesia to anywhere in the world. Our head company SIRVA Worldwide Relocation Moving has gone on to become the world's recognised market leader in international relocation and moving for the past five years as well.
What awards have you gained?
As a local entity we've received the award for Number One Customer Choice in Asia-Pacific. That's an award that recognises the excellence in service where all of our clients across Asia-Pacific pick one company within the region that continuously excels and exceeds expectations. We've continuously received this award from 2013 to 2017. Globally as a whole general company, SIRVA has been named as the 2018 Asia-Pacific Relocation Management Company of the Year. And it was an award given by the EMMAs which is the Expatriate Management Mobility Awards.
Which worthwhile causes does Allied Pickfords support?
We have a lot of different charities and events that we make donations to but I think I want to highlight one particular assistance that we do. We help this particular organisation called Wisma Cheshire. Every year they hold a bazaar and all the revenue from that bazaar is actually distributed to aid the poor, disabled, homeless, orphans, and more. I think that's the biggest cause that we contribute to. We assist them with trucking and we also give gift boxes to everyone as a souvenir. It's basically a complimentary service from us so that's a way to give back to the community and people in need as well.
What types of moving services do you offer?
We specialise particularly in the packing and international shipping of household goods. Now we cover door to door international moves, we cover local moves and we cover inter-island moves within Indonesia. Inter-island means that if you want to move from here to Sulawesi, for example, we can help you do that. That's the type of services we provide.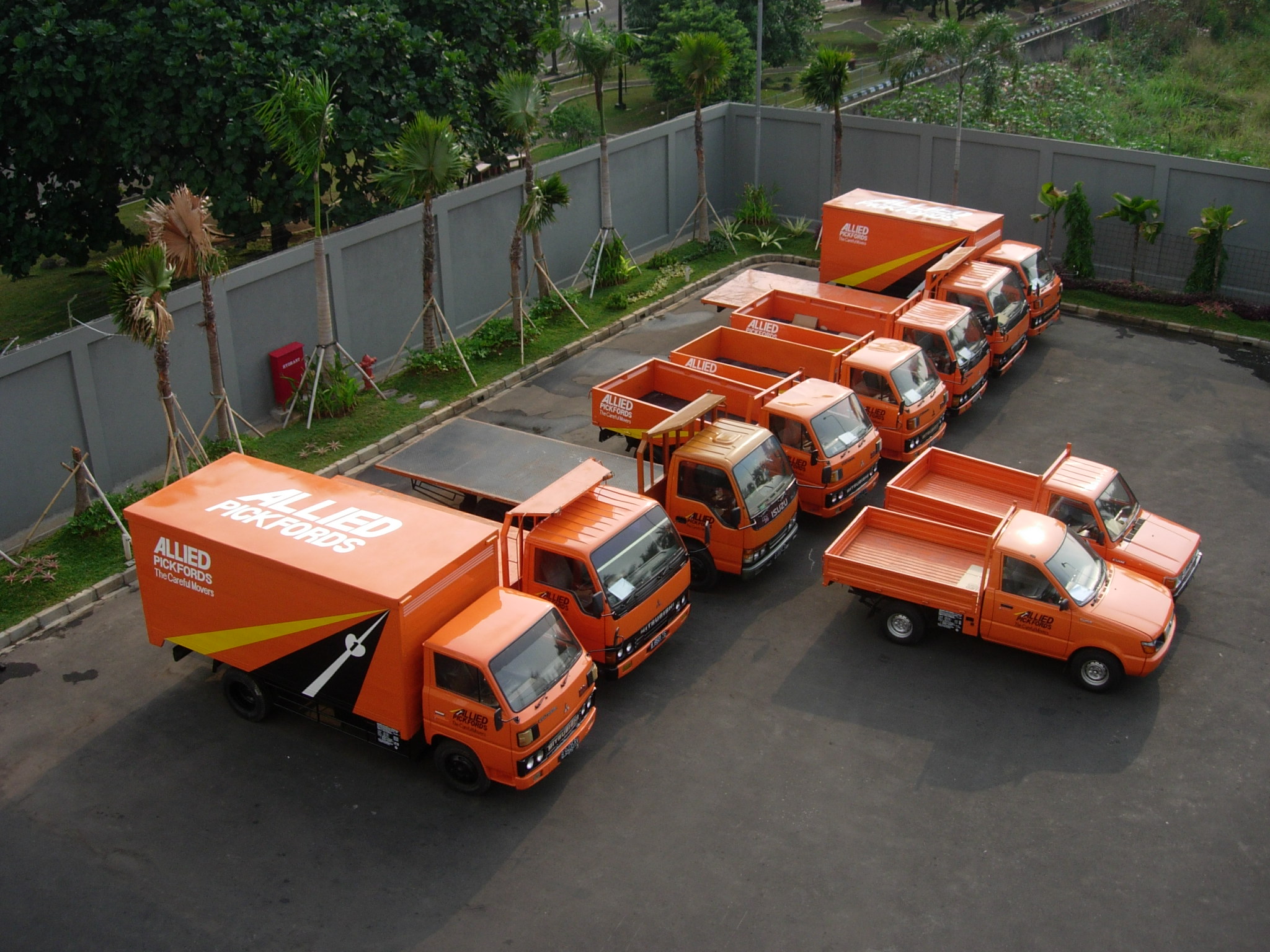 Can you elaborate on the professional packing services?
Basically, when it comes to packing services we continuously improve and evolve our methods of packing within the company. We actually strive to provide a first-class experience for our customers. Our carpenters who have been with us for over ten to 15 years have very expert knowledge with regards to customising special crates using six millimetre, eight millimetre and 12 millimetre plywood to cover some of our client's most fragile items. This includes small ornaments, statues, artwork, or any memorabilia that may be difficult to transport. What we do normally is we pack it all first and then we make a special crate for it. First, the plywood ensures that no matter what happens to the crate during shipping, the chances of any items being damaged is very minimal. That's the first material we use and the second one we have is what we call a blacu cloth. This is a very soft cloth created to wrap around furniture as a dressing to protect from humidity or any outside particles.
The third material we use is a foam sheet, one side is rough and the other has waxy material. This is used to protect oil paintings from sticking to packing material and helps the paint quality stay the same.
More packing materials, we use include what we call "corner protection". This is a strong cardboard piece that helps protect fragile items like frames, glass tables and mirrors from chipping or smashing into pieces during the move.
As for clothes, we also provide standard wardrobes made from spare wooden plywood to hang premium clothes such as dresses, shirts, and suits to keep them organised during the move. We protect it with a layer of laundry plastic to keep the clothes clean.
All of these packing materials were especially designed by our experts to help ensure that every client's belongings will arrive at the destination in one piece. We want to give customers peace of mind.
What is your most popular service?
I would say that our most well-known service is our door to door international move. We provide personalised meeting from the start with our moving consultants, of course packing experience with our highly-skilled teams, and constant updates and communication with our dedicated destination agents and the local team. Everyone in this company works towards one goal, which is to provide peace of mind to the customers. We want to be able to provide a stress-free experience. I believe that's why we won the award for Number One Customer Choice because we are able to meet or even exceed expectations.
In which Indonesian cities do you operate?
We have our main office in Jakarta and a branch in Surabaya. For other cities in the country we normally work with local tenders that we know well, except if it's a VIP client. When it's a VIP client who has a lot of valuable and fragile items, we send our whole crew from Jakarta to anywhere within Indonesia.
What is the importance of hiring a moving company instead of moving on your own?
Let me start .by saying when you're moving, imagine having to book your own truck and do the physical packing of your own stuff. And lifting that stuff into trucks, and then driving that truck to your new house. But wait, don't forget about the traffic in Jakarta. Let's also not forget about the quality of the roads here and the narrow alleyways.
Then, once you arrive at your new destination or your new residence you still have to carefully unpack your things and place the furniture exactly where you want it. Not to mention how upset you will get when you unpack and you see some damage to your precious belongings. So, my question to you is why put yourself through this unnecessary stress if you can hire a professional moving company.
We can do all these things for you and all you have to do is sit back, relax and go about your day. It is our job to make your life stress free and to make your life easier.
Why should people choose Allied Pickfords?
The fact that we're the only moving company that solely focuses on packing and international shipping with household goods should tell you more than enough. We are ISO 9000:2015 certified for quality management system applicable to provision of moving services. That means our team worked tirelessly together on a daily basis to achieve optimal customer satisfaction. We have professional consultants, experienced packers and staff who are on the clock ready to provide personalised moving solutions and the best service to our customers. We are the leading expert in our industry. We provide the best quality service to our customers. As I have highlighted, the effort we made to design and use the different materials I think is what sets us apart from our competitors. But the most important thing is, moving from Indonesia to another country can be a stressful experience. If you read our logo, it says sit back, relax and let us carry the load. We are here to make your life easier. So that's why you should choose us.