Do you want to explore Surabaya, but don't know how to begin your journey? Don't worry, The SNA Media Club is here to enlighten you with our 36-hour guide to this wonderful, historic city.
Friday
7:25 Departure with Garuda Airlines
In order to have time to enjoy Surabaya, an early flight to the second largest city of Indonesia, is a must. Jakarta Soekarno-Hatta Airport is small compared to other international airports but it is comfortable enough with beautiful Indonesian wooden carvings on its walls. Wait inside the air-conditioned gate for your short 1 hour and 40-minute flight.
9:05 Arrive at Juanda Surabaya International Airport
Juanda Surabaya International Airport is small but looks more modern and bright in comparison to Jakarta's terminals two and three. Upon arriving, book a taxi or car from the stands located outside the arrival gate. We suggest booking a car for a day if possible. Agree on the cost and the staff will give you a receipt upon full payment. If you prefer not to book a car for the whole day Uber, Grab and metered taxi services are easily available in Surabaya.
10:00 Breakfast at Primarasa Restaurant on Ahmad Yani Road
To overcome hunger, we suggest a trip to Primarasa Restaurant for a tasty Indonesian meal to boost your energy. The deep-fried gurame fish is a must try.
13:00 Shopping at Pakuwon Mall
Once you have a full stomach, we suggest that you burn some calories at Surabaya's newest shopping destination Pakuwon Mall. Pakuwon Mall consists of three main retail buildings that are connected – PTC Mall, Supermall and Pakuwon.
After several hours of window-shopping and extravagant purchases, hunger may strike again. Luckily, Pakuwon mall houses many Indonesian and international restaurants to satiate your belly. We like El Churros, a Spanish restaurant. You get to enjoy the food while admiring the beautiful Spanish décor of the restaurant and listening to songs from the Mediterranean nation.
14:30 Check-in Shangri-la Hotel
Check in to Hotel Shangri-la, a wonderful hotel in Surabaya that is rated five stars. The hotel itself has a modern yet classical feel due to its excellent choice of furnishings. However, if this hotel is too pricey for your current budget, a great alternative is the Ibis Hotel in Surabaya City Center near Tunjungan Plaza. For those who prefer something more traditional and colonial, the Majapahit Hotel would be a fine option with its historic architecture.
15:00 Relax at the hotel
For the next few hours, feel free to do whatever you wish at the hotel. You can take a refreshing swim in the large pool, play some tennis or relax in the hotel spa. Massages are a great value wherever you are in Indonesia, and is usually of a very high standard.
18:00 Dinner at Layar Seafood/Boncafe
For dinner, we have the ultimate dining experience for you. Layar is a well-known seafood restaurant that has been noted to have the best quality seafood. However, if you are allergic to shellfish or simply not in the mood for seafood Boncafe is another great dining experience serving great steaks, pasta and Indonesian dishes such as oxtail soup at a reasonable price. Those who really want a treat may wish to savour the dishes served at La Rucola, a fine Italian restaurant that always gets rave reviews.
20:00 Enjoy a game of billiards at Option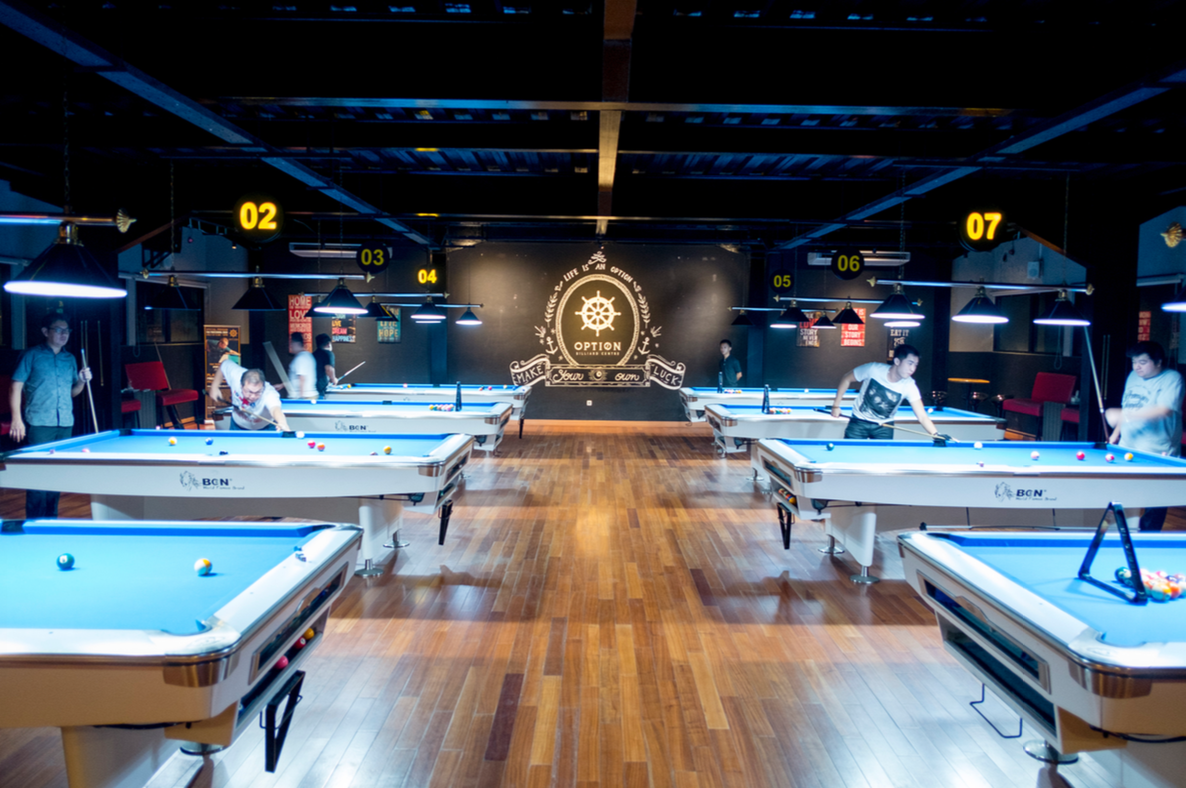 If you wish to enjoy a game of billiards, this is the perfect place. Surabaya has a popular pool hall called Option Billiard. Don't let its outside appearance deceive you into thinking it's small. There is a café serving quick bites and drinks. Take an Uber, Grab or metered taxi back to your hotel for a good night's sleep.
Saturday
7:00 Breakfast Buffet at Shangri-la Hotel
The next morning, pack your bags for your day trip and have breakfast. The Shangri-la Hotel is known to serve a great breakfast buffet, ranging from Western to Asian cuisines. In fact, the buffet is so large that one could walk around the buffet as morning exercise.
9:00 Arab Street – Sunan Ampel and Ampel Mosque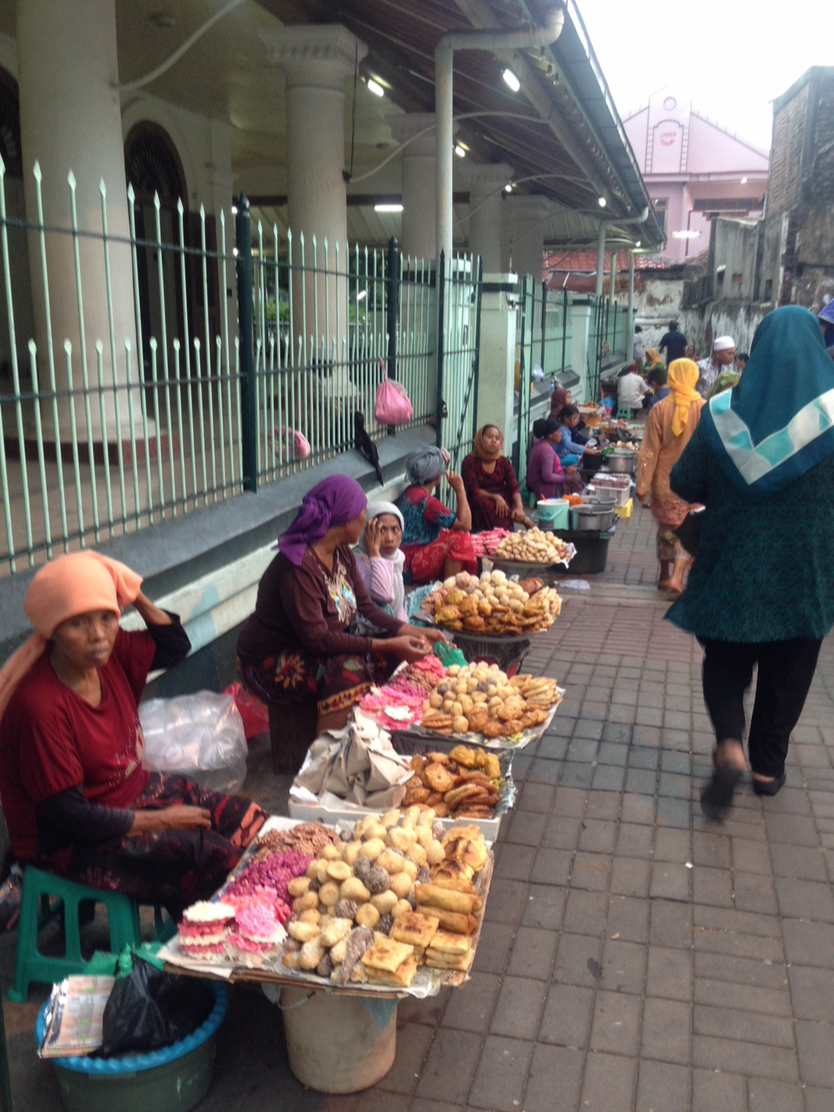 After breakfast, take a trip to Sunan Ampel, the Arab Street of Surabaya and don't forget to visit the Ampel Mosque. Its picturesque architecture will surely add a unique touch to your photo gallery. This mosque is also quite historic as it is the burial site for the Sunan Ampel–one of the Wali Songo (Islamic religious leaders) who was a group of people that first spread Islam in Indonesia.
11:00 Surabaya North Quay
Our next stop would be Surabaya North Quay. This port offers a great view of the ocean and is a scenic spot due to the massive cruise ships that dock there occasionally. There are also several retailers that sell lovely Batik clothing.
13:00 Lunch at Sate Taichan Nyot-Nyot
Eat some delicious sate after enjoying the sea breeze. Sate is ubiquitous throughout Indonesia, but Sate Taichan Nyot-Nyot has the best value, serving only highest quality sate fresh from hot coals. They are located at Ruko Taman Gapura G Walk Citraland on Jalan Niaga Gapura No.14 in Lontar.
14:00 Have a cold dessert at Es Puter Tuing-Tuing
Have you tried es puter? It's an Indonesian iced dessert that resembles ice cream but contains coconut milk. It's often served with chunks of bread, fine tapioca beads and chocolate sauce. To experience the best es puter in Surabaya, we recommend Es Puter Tuing-Tuing at Sonokwijenan, Suko Manunggal in Surabaya City.
15:00 House of Sampoerna
A visit to the House of Sampoerna will make you feel that you have been transported back into time. When you enter the beautiful Dutch colonial style building built in 1862, you will be greeted by a strong scent of tobacco, cloves and other spices. In 1932, the building was converted into a cigarette-making factory and a museum that houses vintage objects owned by the founder's family and the House of Sampoerna. There is a demonstration on how the Dji Sam Soe cigarettes, Indonesia's prestigious hand-rolled cigarette, are made. Whether you appreciate tobacco and its associated business and products or not, the historical site is very interesting for many out-of-town guests.
18:00 Dinner at Jamoo in the Shangri-la Hotel
Enjoy a spread of Indonesia, Western, Japanese cuisine at Jamoo's dinner buffet in Shangri-la Hotel. You will be spoilt for choice for only Rp.328,000++ per person. Eat to your heart's content in anticipation of your big night out.
20:00 Kuppel Bar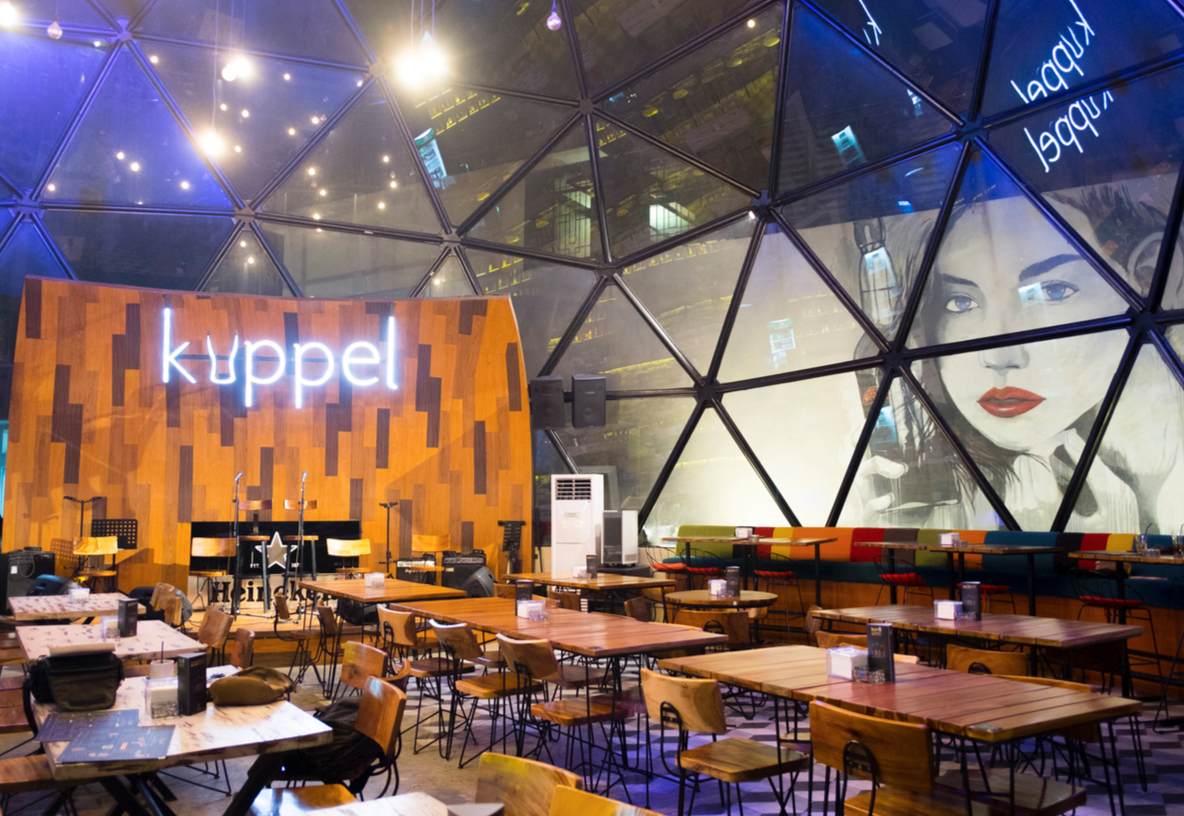 At the end of the day, we suggest a big night out at Kuppel Bar. It's similar to a typical bar and restaurant, however, its dome-like roof is made of glass and provides an excellent, panoramic view of the sky. Kuppel Bar serves quality bar food and there is weekly live music that usually attracts a good crowd.
Sunday
10:00 Spa treatment by Martha Tilaar Spa at the Majapahit Hotel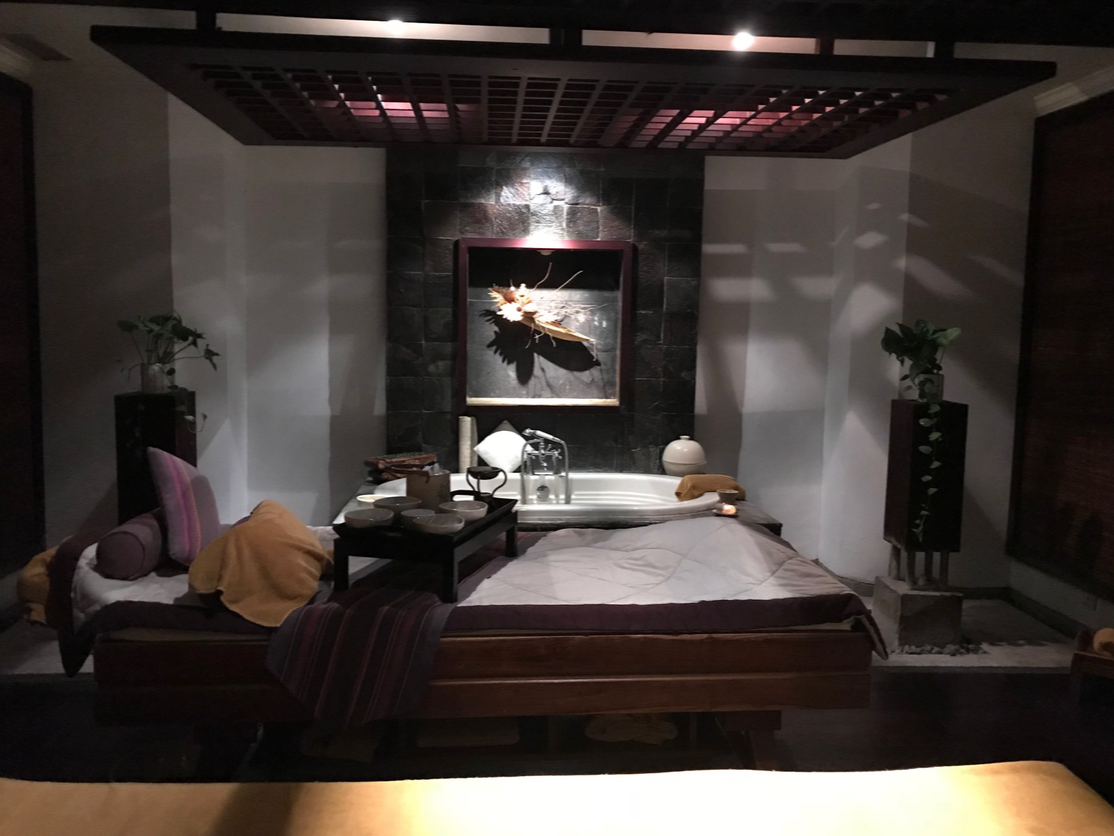 Remember to make an appointment ahead of time so that you will not be disappointed. Martha Tilaar Spa has many branches in Indonesia that offers an array of relaxing spa treatments which range from one-hour massages to a five-hour, deluxe spa treatment. The spa also provides facial services and hair care treatment. Take your time to choose which spa treatment works best for you and your budget. Be ready to be fully pampered!
15:00 High Tea in Majapahit Hotel
Right after your spa treatment, enjoy high tea at Majapahit Hotel. There are many kinds of high tea packages to try and their delicious flavours will definitely make you wanting more. Enjoy your high tea in the historical ambience of the hotel lobby or in the beautiful garden setting while listening to the calming sound of the fountain.
After tea and before leaving for the airport, take a leisurely stroll around the hotel to enjoy the beautiful architecture and gardens. The hotel itself is decorated with artworks dating back to ancient times, the Dutch colonial period and even a few modern artworks. A perfect blend of modern and antiquity. You won't believe you are in the city centre!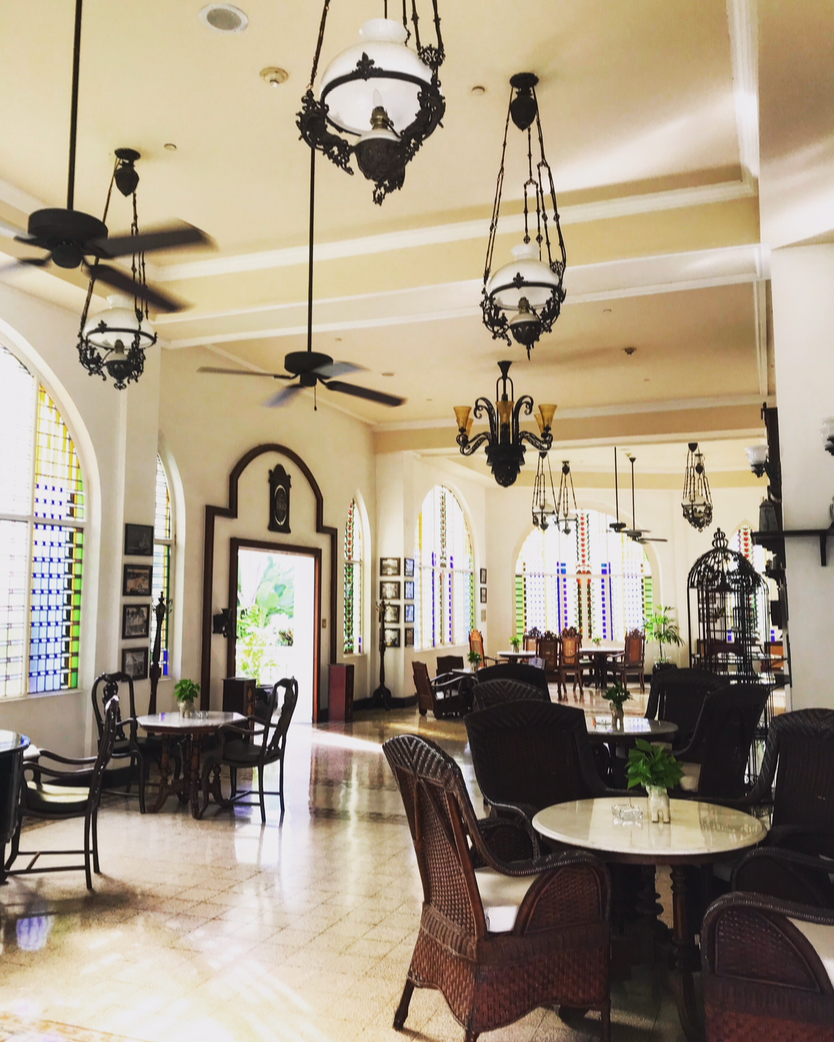 Built in 1910, the hotel was founded by the Sarkies Brothers who founded Raffles Hotel in Singapore. Majapahit hotel is also a historical site when pro-nationalist Indonesian youth tore away the blue part of the Dutch flag flown above the hotel to make the red-and-white Indonesian flag in the lead-up to the Battle of Surabaya in 1945.