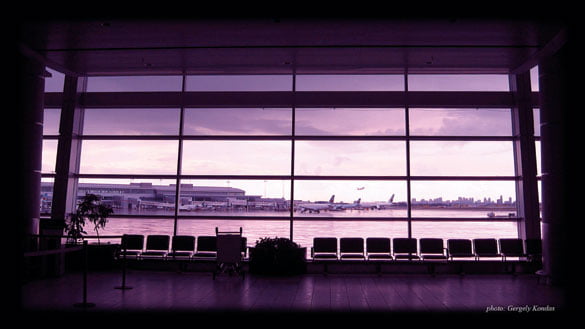 In Soekarno-Hatta Airport (Jakarta) you may have had an unpleasant experience to share. By the end of this article, I hope that you are able to pick up some pointers, hence, travel with a thicker wallet.
Ojeks
The next time you are stuck in traffic on the way to the airport, try looking out of the window just as you are approaching Terminal 1. Several ojek drivers ply their trade underneath the shady trees- offering a valuable service to those in desperation. For those running late for their flight, these ojek drivers can be a lifesaver. As the old cliché goes 'Beggars can't be choosers' and if there's a plane to catch, one is left with little choice.
Engaging their services may cost you, despite the distance being a mere 1km away- they may demand as high as Rp.80,000 for a ride on their Suzuki. Mind you, Rp.80,000 is almost equivalent as my taxi fare from West Jakarta). The bright side – at least you arrive on time and it's still way cheaper than buying a new ticket (at last minute prices).
Immigration
At the immigration counters, be mindful to have your travel documents in place. Whether upon arrival or departure, the officer may randomly ask to view them. Failure to do so may result in them giving you a hard time. Some officers may either invite you for a chat in their holding room, while the bolder ones may directly pose the question, ''Is there something for me?''
Porters
After getting a stamp on your passport, you will quite likely be greeted by Porters. They are easily identifiable by their warm smile and uniforms. While they may be official employees of the airport, the fees for their services vary- depending on how gullible (or generous) you look.
Porters can be extremely useful if you have a bad back or travelling with lots of bags. They will do all the heavy lifting. Hiring a porter also minimizes queuing time while clearing customs as they will skillfully lead you to the front of the queue. If someone swears at you, give them a confused look and point to the porter, gesturing '' I'm with him''.
Customs
In my opinion, the Customs department should be controlling what items come into the country, and not vice versa. However, even when leaving the country, the officers screening your bags may try to make a quick buck by claiming that those key-chains or handicrafts in your luggage require special permits to be taken out of Indonesia. Do not fret, as they are quick to offer a solution that by making a small 'donation', an intangible permit can be obtained instantly. The officers then offer assurance that you would not be stopped by their colleagues for further questioning. The insistence of an official receipt may get you an airport sticker.
Taxis
It is useful to note that some taxi/limousine companies operate two counters (one inside the airport terminal and another one outside). Purchasing from the (inside) counters may give you an assurance of transportation but be prepared to pay a handsome fee. However, if you were to ignore them and walk outside, you can still get a taxi (from the same company) at half the price.
On the way out, you will also be hounded by countless touts claiming to represent reputable taxi companies. Once they have targeted you, they would cling on like a leech and offer you their services at slightly above market prices.
Don't take this the wrong way, as once you get past the airport-related negativities, Indonesia has many, many positive experiences to offer.