Early-stage social impact investor Kinara Indonesia shows why providing incubators for startups and young SMEs will help entrepreneurs make a difference.
The age of startups continues to take Indonesia and the rest of the world by storm, as everyone is expecting the next generation of Go-Jek and Tokopedia to arrive overnight. But in fact, the big innovators we see today in the archipelago took several years to climb to the top. To that end, young companies in Indonesia are in need of more than just financial support if they are to succeed.
In 2011, Kinara Indonesia was built as an early-stage investment company and business incubator that not only supported startups with money, but also provided them with incubation facilities, consulting, business training and mentoring. As an incubator, it is the company's job to develop capacity building programmes that will foster the success of new companies so they can thrive in the long term. The catch is: all startups under Kinara's wing must give positive impact back to the society.
The company is run by four well-experienced people. Dondi Hananto is one of Kinara Indonesia's co-founders, along with Michael Tampi and Dodong Cahyono. The team brings experience from the banking world, and specializes in spaces like microfinance, risk, and portfolio management. The company's senior partner Fajar Anugerah managed projects in private and non-profit sectors for eight years before joining Kinara Indonesia.
Speaking to Indonesia Expat, Hananto revealed that when Kinara Indonesia was built in 2011, equity investment in early-stage companies was still unpopular. Three years after its inception, the company partnered up with US-based venture capital firm Unitus Impact, an organization looking to invest in emerging markets like Indonesia, India, Vietnam and the Philippines. Similar to Kinara, Unitus Impact carries the mission to only invest in firms that will improve livelihoods in developing markets.
Today, Kinara stands as Unitus Impact's representative in the archipelago. It helps the American firm with deal sourcing, due diligence and management for its local portfolio companies like Pandawa Putra Indonesia, an agriculture business that produces fertilizers and pesticides for farming; Hellomotion Academy, an animation school with over 900 graduates; Tikshirt, which aims to reintroduce batik in sophisticated ways; and Greeneration Indonesia, a social enterprise that seeks to reduce the use of plastic bags.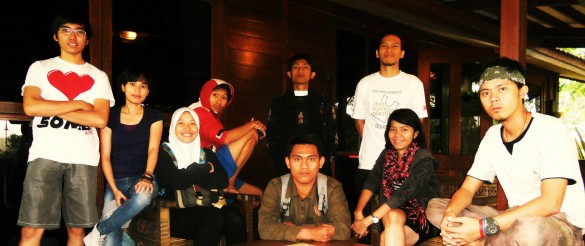 Since the partnership, the company has focused on a variety of sectors like agribusiness, travel, tourism, culinary, architecture, fashion and advertising. This, as it turns out, is also Kinara's attempt to disprove the myth that venture capitalists are only interested in tech startups.
"Our portfolio companies are not necessarily tech-focused, but they have to have a measurable livelihood impact," says Hananto.
In the agribusiness sector, for example, Hananto is seeing more business opportunities for higher production levels for farmers, which can be achieved by increasing the area of productive land and yield. "[The number of] smallholder farmers owning less than two hectares [of productive land], and the projected need of domestic food supply show a huge discrepancy from current production levels. At a micro level, we can see comparisons of yield per hectare, where Indonesian farmer productivity is lower than in neighbouring countries," explains Hananto.
For startups looking to partner with Kinara Indonesia, they must choose one of the two types of funding schemes available. Number one is a short-term loan whereby startups will be supported with money, but must repay the amount plus interest. The second option is that entrepreneurs can take funding from Kinara in exchange for an ownership percentage of the company.
But before any of that can happen, startups must go through a 'dating phase', where Kinara takes time to learn more about the applicant's business. The investor will vet the co-founders and take time to evaluate strengths and weaknesses, and figure out if they match Kinara Indonesia's vision and mission. So, it's pretty much the same due diligence process as any other early-stage venture capital firm.
Kinara Indonesia believes that the investments it makes will help the growth of the portfolio companies, but also help 'the working poor' of Southeast Asia. Kinara's companies are meant to become more sustainable as they pass the early stages of development. Before getting into bed with Kinara Indonesia, applicant companies must fulfil the requirements of being a new business with less than two years of operation and limited financial backing.
Via various forms of assistance, incubators like Kinara want to take on the role of helping new companies evolve. Entrepreneurs will learn new skills that should improve their chances of creating more sustainable ventures. With this kind of system in place, early-stage investment companies and incubators will hopefully take startup culture to the next level in emerging economies like Indonesia.
For more information, please visit www.kinaraindonesia.com.