Set amid rice fields on the pristine island of Lombok is a children's development centre called Peduli Anak, which was built in 2006 to care for underprivileged kids. Ten years after its establishment, the foundation has helped hundreds of street children to go to school and live fulfilling lives. All this started when a man took a trip to a rural area of Indonesia.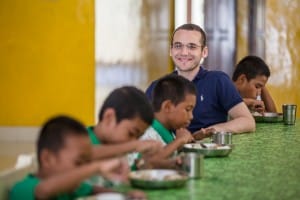 In 2005, the Dutch founder of Peduli Anak, Chaim Fetter, travelled to Lombok where he discovered the unfortunate lives of street children. Fetter's story caught many people's attention when he made an appearance on the popular Indonesian television talk show Kick Andy in 2015, where he was invited as one of the guests to discuss giving opportunities to marginalized communities. Speaking to host Andy Noya, Fetter revealed that his family has had a long history of living in Indonesia.
"When I was a child, my grandma often told me stories of Indonesia, cooked me fried rice and fried banana, and the house was filled with souvenirs from Indonesia. So ever since I was a kid I have felt a connection to Indonesia," he said.
That connection materialized when the Dutchman visited Lombok and became concerned with the street children's poor living conditions.
Disturbed by what he found, Chatter encouraged his friends in the Netherlands and Lombok to help make a difference and together decided to buy 1.5 hectares of land to build a project area consisting of shelters, schools and medical facilities.
A year later, Peduli Anak was officially born and little did the founder know that his journey would later transform the lives of hundreds of children from various areas in Indonesia including Lombok, Surabaya and Sumbawa.
Today, Peduli Anak owns three permanent houses, a primary school, recreational areas, which include a swimming pool, a clinic, cooking and other supporting facilities. In addition to 90 kids living in its residential care, the centre is also open to more children who wish to join their primary school, and cares for 200 under their family care programme.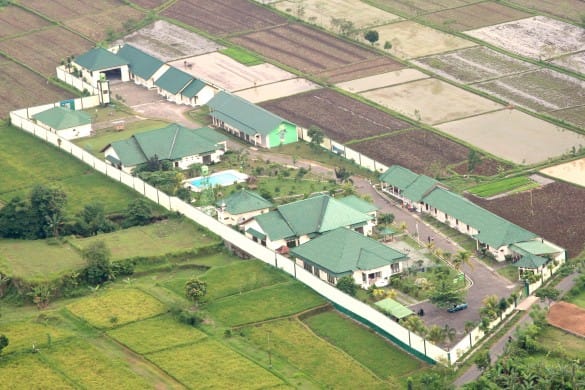 Speaking to Indonesia Expat is the Director of Peduli Anak Dian Nurdiana, who has been a part of the foundation since 2009 when she first joined as a secretary. After one year, she was promoted as the director, which understandably came with bigger responsibilities and more challenges. Regardless, she considers her job to be very special for she has the opportunity to be a 'mother' of 90 children who come from different backgrounds.
Nurdiana reveals that the centre is integral to the island since there are not too many organizations in Lombok with a similar function. She further emphasizes that the foundation's mission is to raise awareness about children's rights, which go beyond their basic needs.
"The message that we are trying to spread is providing learning about the importance of children's rights. It does not only concern their basic needs, but also the most important thing is how to fulfil the children's rights; for parenting, education, health and their identity," Nurdiana says.
Although their main focus is to improve the quality of life for children, Peduli Anak also found a number of issues surrounding Lombok, which led to the decision to build the centre.
"There was a tendency of high rates of early marriage and divorce issues due to low educational levels that caused many parents to abandon their children. In addition, high unemployment and limited job opportunities caused parents to choose working as migrant workers (better known as Tenaga Kerja Indonesia or TKI in Indonesian) overseas which resulted in abandoning their children," Nurdiana explains.
For that reason, Peduli Anak has developed multiple programmes which include healthcare, primary education, residential care and family care that aims to ensure that the children can still have a rewarding life despite their parents' neglect. Their work has also been recognized as the only organization in the West Nusa Tenggara province to receive Grade A in accreditation for the category of Child Social Welfare Institution.
Thanks to staff like Nurdiana, along with 59 others involved in the centre, the children's lives have changed significantly, as they become more motivated in their studies, creative, and determined about their future. Not only are the children affected, but some of their parents have also learned to understand their responsibilities better after being involved in Peduli Anak's family care programme.
Notwithstanding their accomplishments, Peduli Anak admits that there is still work to be done to help more underprivileged kids. A number of children still need sponsors so they must continue finding new partnerships. Renée Corstens is one of the fundraisers who has taken on this task to make sure that the lives of the children in the foundation are well-supported.
Also originated from the Netherlands, Corstens shares that fundraising for Peduli Anak has been an exciting journey. "My first two weeks [of joining] this project I was really impressed. It really is a running organization," she muses while describing her experience in the foundation.
Corstens is also not the only foreigner who contributes to Peduli Anak, as the foundation holds volunteer programmes, which so far have attracted people from Indonesia and abroad, including from China and Malaysia. This further shows that bringing about change can be done by anyone and from everywhere, regardless of your nationality.
For more information and to find out how you could help, please visit www.pedulianak.org