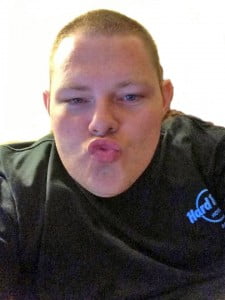 Scammers come in all shapes, nationalities and professions. Christopher Linn Shields (35) is a toad-like American expat who scammed his students while employed at an English language school in south Jakarta last year. Colleagues described the pig-faced man as "very charming and super friendly". That charm was merely a ruse. One day, Shields brought some iPhones and iMacs to the school, claiming he had a brother who worked at an Apple warehouse in the US and could obtain the latest products for extremely low prices. Having no reason to mistrust their friendly teacher, some of the students placed big orders for iPhones, intending to resell them in Indonesia for a profit. Shields collected more than Rp.350 million and promised the goods would arrive within two weeks. But then he failed to show up for work one day and sent a text message to the school, claiming he was returning immediately to America because his grandmother had died. A few hours later, Shields posted a photo on his Facebook account, indicating he was with his boyfriend at Lake Toba in North Sumatra. Not very bright. Police and Immigration were alerted but Shields managed to leave the country in January 2013. He was later reported to be in Hong Kong. It subsequently emerged he had pulled a similar scam in the Philippines, claiming his mother owned an Apple shop and could supply discounted products. Shields declined to respond to a request for his side of the story.
Another scam involving expats in Jakarta revolved around a phony emigration services agency. The operator promised to arrange foreign residency and lucrative employment for Indonesians who paid bribes to corrupt "insiders" at foreign embassies. To enhance its credentials, the agency hired two Westerners, who were dressed in nice suits, posed as crooked embassy officials and interviewed the applicants in five-star hotels.
One devious Westerner, who gave himself the name Johan Schofield, used to hang around Jakarta malls to find wealthy university graduates to scam. He would introduce himself as a recruiter for cellular phone giant Nokia and claim to be looking for new staff to work at their London office. After getting a person's contact details, Johan would send messages from an obviously phony (and now disabled) email address – [email protected] – promising a job with a huge salary, provided the victim could transfer £1,500 to cover visa and travel costs. Such scammers target degree holders because they are most likely to have enough money to be worth ripping off. In one case, five graduates each transferred Rp.25 million for promised jobs in France and Greece. Legislators have called on the Manpower Ministry to warn university students not to be tricked by fraudulent job offers. Something may be wrong with the education system if people believe Nokia would recruit staff from malls and use a yahoo email address. Or perhaps Johan is just an excellent conman.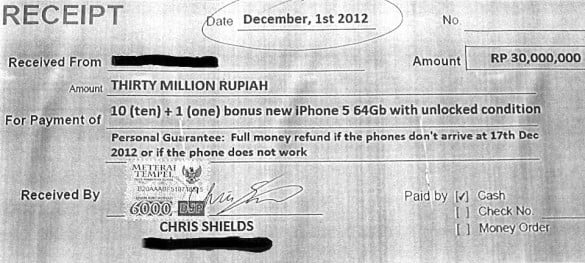 Some foreign scammers trawl Indonesian online job market forums to find victims. A common scam involves sending an email offering a position at London's 4-star St. Ermin's Hotel, which is located near Westminster Abbey. Scammers offer ridiculously high starting salaries of £3,800 to £5,800 per month, plus free food and accommodation, for the position of "public relations officers". Potential recruits are asked to transfer about $2,000 to cover the cost of processing their visa and work permit.
Sometimes, even legitimate job offers are not quite what they seem. One Jakarta-based sales and marketing firm seeks to recruit graduates as "marketing associates". The spiel says the President Director "from Australia" is "looking for dynamic individuals to assist him with the growth of the company and to be the part of a bright intelligent team". The company offers to provide "full training and access to International clients" as well as the "opportunity to develop new skills and travel to our branch offices around the world" and "weekly earning and unlimited career opportunities". All that, plus "a fun place to work and play". Wow! This sounds really exciting – especially the part about being able to work with an Australian! So what does the job really involve? Being sent out to the streets and malls to hassle members of the public to donate to charities. Little more than being a beggar in a shirt bearing an international NGO's logo. Perhaps not the most exciting job for graduates. Unless they enjoy that sort of thing.