To welcome this year's Lebaran holiday, Pantai Indah Kapuk (PIK) presented a series of events and fun activities for families and friends.
The festivities of the Ramadan season, especially in Golf Island PIK, started in early April 2023 with colourful decorations and weekly thematic events. 
Anwar Arifin Salim, Director of Operating Units, Amantara – Agung Sedayu Group, said: "Each integrated travel destination in Golf Island PIK has a lineup of special events, unique decorations, and spectacular shows to welcome this year's Eid al Fitr celebration. As such, visitors and residents could get different and memorable experiences at each destination."
As the first tropical seaside shopping district in Jakarta to champion the growth of local fashion brands, By The Sea PIK showcased tenants' newest Ramadan fashion collections with discounts of up to 50 percent and a chance to earn free vouchers from the PIK Experience by Amantara application (downloadable from the App Store and Google Play Store). More fun events at this destination included the Dessert Week from I Love Bazaar Jakarta, art & beauty workshops (nail art, Korean ring making, and cupcake decorating), and pottery-making. 
Urban Farm PIK in Golf Island also held another Ramadan-themed culinary bazaar, the Cookies Bazaar, featuring F&B tenants curated by Weekend Market Jakarta. Fun activities further enlivened the holiday season, such as the Hyundai Ngabuburit event, workshops by Artcamp (acrylic, watercolour painting, and pottery-making), cooking demos with Modena and MasterChef Indonesia, and a flower arrangement class.
A different atmosphere at Cove PIK for visitors paired with beautiful seaside views and iftar dinners themed "Flavorful Ramadan". F&B tenants here offered special menus, such as Middle Eastern specialities served aboard Talassa's phinisi boat, matcha dessert choices from Sushi Hiro, and a Ramadan-special collaboration between Lawless Burgerbar with Bruule. More fun could be found at the "Magical in Wonderland" games and attractions, a collaborative effort between Cove Market and Area Ruang. There was also live music at Sundown Session and shopping at The Coach Tabby Shop pop-up van showcasing the latest collections from the fashion brand Coach.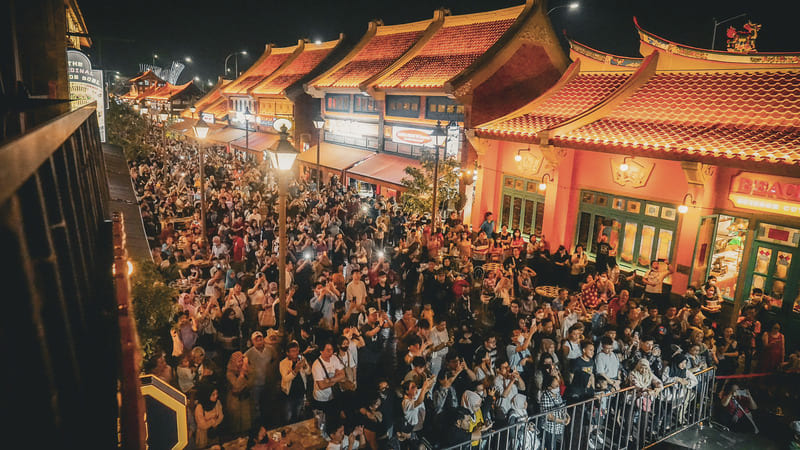 At Pantjoran PIK, the culinary bazaar Festival of Sweets continued its support for Indonesian SMEs in the F&B industry. Tenants also distributed free takjil sweets before iftar dinners and Halal food guides during Ramadan. Meanwhile, on weekends, the Pagoda Lighting and Culbuto Dance shows added some spectacles for visitors. Festive fireworks and Rampak Bedug shows during the peak nights around Eid al Fitr saw heightened enthusiasm from visitors at Golf Island PIK.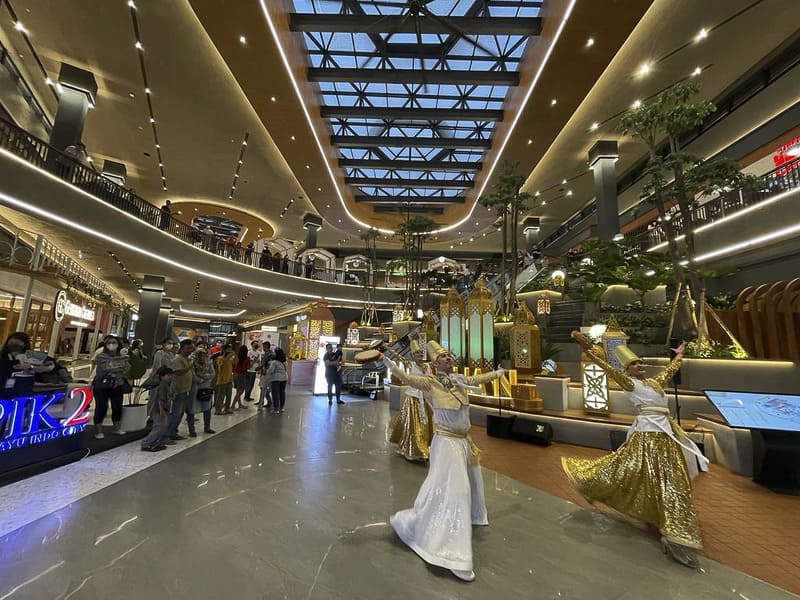 Meanwhile, at Central Market PIK, the Ramadan season began with a Grand Opening and awarding ceremonies of the EDGE Advanced Green Building certificate from the Green Building Council Indonesia and International Finance Corporation (World Bank Group)—the first retail building in Indonesia to have achieved this milestone. Moreover, visitors welcomed one of its long-awaited flagship tenants, Kinokuniya Bookstore, on April 15, 2023. The neighbourhood destination also held Ramadan workshops (Geode Resin Art by Sabtusundae and Ramadhan Scented Candle by INNI), Sufi and Culbuto dance shows, and beautiful decorations at the Amphitheater and Edible Garden.
Natalia Kusumo, CEO of Commercial & Hotels Division 2 (Amantara), Agung Sedayu Group, said: "Strategically located and integrated with residential, commercial areas, travel destinations, and various comprehensive facilities, Golf Island PIK is one of the choice destinations for travel and culinary adventures in Jakarta. Without travelling far abroad for a fun Lebaran holiday, friends and family could have a blast #diPIKaja."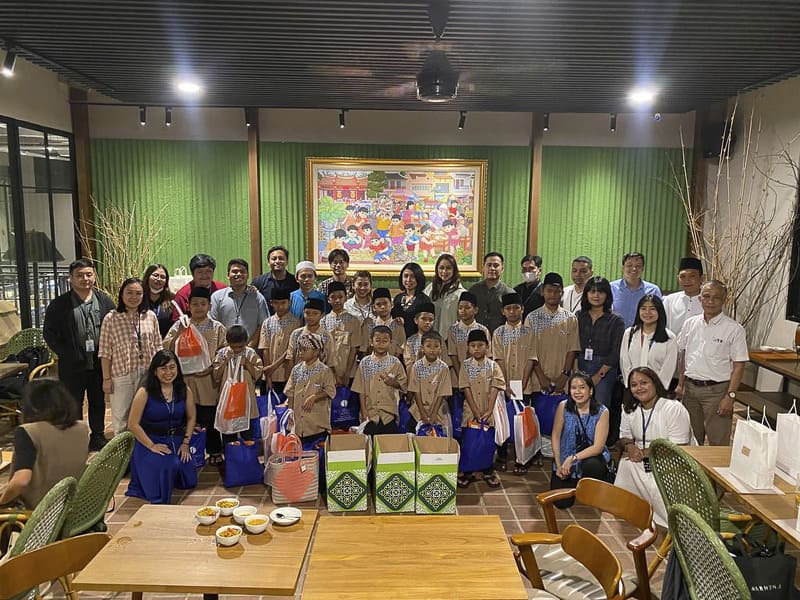 Besides these events, Amantara, as the subsidiary of Agung Sedayu Group, held a social gathering and iftar dinner themed "Ramadhan Rhapsody, Celebrating the Spirit of Giving in the Blessed Month" with orphans from the Mizan Amanah Foundation in Kalideres, West Jakarta. Symbolizing the moment of togetherness, Amantara gave some Ramadan presents and symbolic gifts to the orphans. Media members also attended the cordial event before the Lebaran holiday to join in a soap-making workshop, an update session from ASG, a short sermon (kultum), an iftar dinner, and a group photo moment.