A recent accident involving a 90-metre British ship called Caledonian Sky outraged locals and foreigners alike in recent weeks when it crashed into the coral reef near Indonesia's popular tourist spot of Raja Ampat.
The accident happened on March 4, 2017 after the ship sailed from Waigeo Island in West Papua. The ship accidentally got trapped in shallow water, hit the reef and caused harm to the area's natural marine ecosystem, which is also one of the main draws for tourists.
Caledonian Sky wrecked 13,533 square metres of Raja Ampat's coral reef, and the ship had to evacuate around 118 passengers.
The area of damaged coral reef is said to be larger than reported in the initial investigation," explained Karliansyah, the Director General of Pollution Control and Environmental Degradation.
According to Karliansyah, Caledonian Sky sailed through the area four times without an incident. Captain Keith Mike Taylor, who navigated the ship this time, deviated half a mile from the usual route. As a result, the accident in Raja Ampat is chalked up as human error.
Raja Ampat's coral reef differs from one area to another. It has long been one of Indonesia's most prominent tourist charms. The damage repair from this accident will require at least ten years.
Additionally, the damaged area includes special zones that were previously used for research purposes. Because of this, Indonesia is considering various forms of sanctions or penalties for the ship's parent company Nobel Caledonia.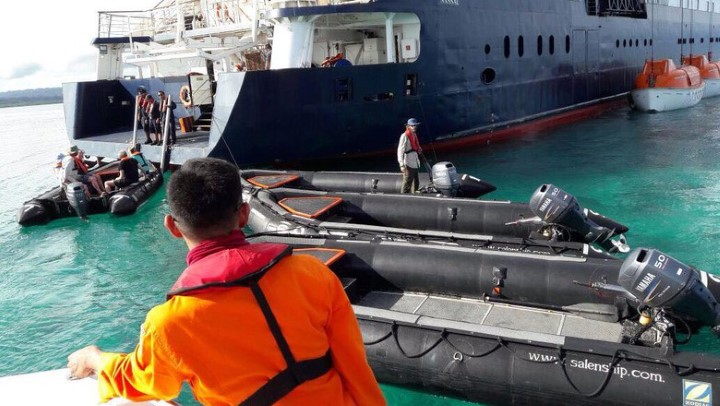 The government has put forth several possible penalties. Firstly, it is confirmed that the act was against environmental law No. 39 of year 2009 which calls for a minimum of three years' prison time and a fine.
Secondly, the accident was allegedly against a separate civil law that will soon be brought up in international court, the government says.
Officials also claim that Indonesia has the right to revoke certain permissions for Caledonian Sky if it ever returns to Raja Ampat.
The evaluation team has reportedly asked Noble Caledonia to pay a fine between US$800 and US$1,200 per square metre of reef damaged. This means, in total, the amount of money that Noble Caledonia would need to pay could be anywhere between US$10 million and US$16 million.
Although the crash has destroyed eight types of major coral reefs including Acropora, Porites, Montipora and Stylophora, locals and tourism stakeholders hope Raja Ampat can still attract tourists from all over the world with the site's beauty and biodiversity.
Image credits: Media Sulsel, DetikNews