Being home to world's largest Muslim population, it's only natural that Indonesia should have some of the most beautiful and melodious mosques on the planet. Their resplendent grandeur reflects the glory of Islam, while the soothing call to prayer provides spiritual nourishment for millions. Architectural styles range from Arabic to Persian, Indian and Chinese. Here are some of the very best of Indonesia's approximately 850,000 mosques. There are many equally splendid mosques.
1. Dian Al-Mahri Mosque
Where: Jalan Meruyung, Depok, West Java
Capacity: 20,000 worshippers
Built: 1998-2006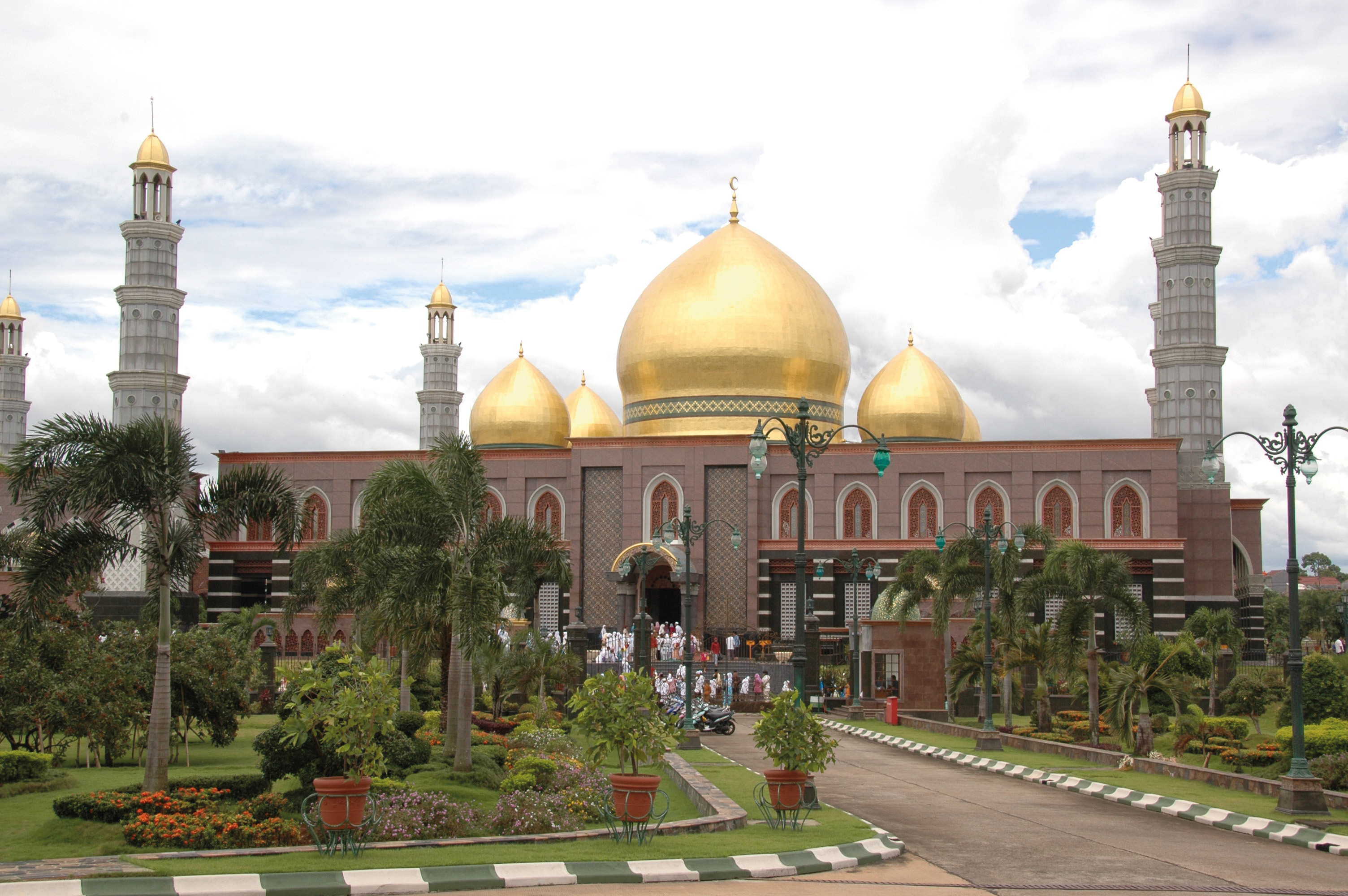 Better known as the Golden Dome Mosque (Masjid Kubah Emas), this gleaming house of worship is reputed to have cost trillions of rupiah. The main dome, coated in 24-carat gold, has a diameter of 20m and a height of 25m. There are four smaller domes and six towering minarets, all gold-topped. Inside is a 2.7-ton crystal chandelier imported from Austria. There are also Turkish carpets, gold reliefs, a cloud-painted ceiling and massive slabs of imported marble and granite. Who owns this magnificent mosque? The land was purchased in 1998 by Jakarta businesswoman Dian Djuriah (born December 14, 1949). Construction of the mosque started in October 1998 and it was opened to the public at the end of 2006. What is the source of Dian's wealth? Some locals claim she cured an Arab king of an ailment and in gratitude, he paid for the mosque. Another version is that she bought an investment property in Brunei and made a fortune when oil was discovered there. The mosque, which covers about 50,000 square meters and is located on 50 hectares of land, is named after Dian and her daughter Mahri.
2. Istiqlal Mosque
Where: Jalan Taman Wijaya Kusuma, Central Jakarta
Capacity: 200,000
Built: 1961-1967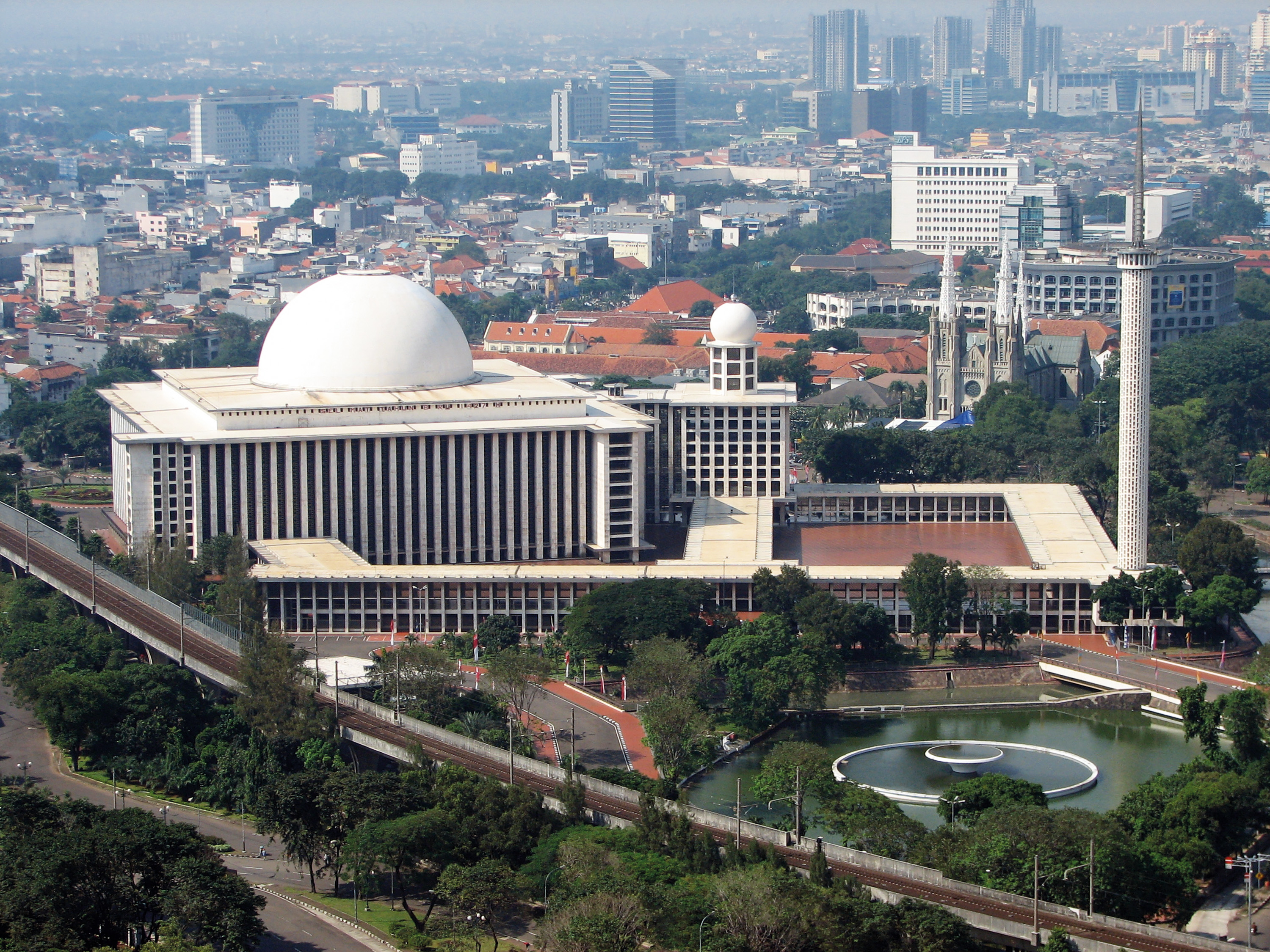 The idea for a national mosque was proposed in 1949, but plans did not materialize until 1953. Vice president Mohammad Hatta suggested Istiqlal (Arabic for 'Independence') be located at the site where Hotel Indonesia now stands, but president Sukarno wanted it closer to the Presidential Palace and alongside Jakarta Cathedral to symbolize religious harmony. The site originally housed a Dutch tavern built in the 1660s. In 1723, it became a country house, then a hospital and later a Dutch fort, which was demolished in 1961 to make way for the mosque. Construction was completed in 1967, by which time Sukarno had been overthrown. The mosque was not officially opened until February 1978 by president Suharto. Three months later, the mihrab (the chamber pointing to Mecca) was bombed, reportedly by radicals who were upset the mosque had been designed by Frederich Silaban, a Christian from North Sumatra. In April 1999, the mosque's basement offices were bombed by a militant Islamic group seeking to foment inter-religious tension ahead of Indonesia's first post-Suharto elections. Istiqlal cost about Rp7 billion in the 1960s and is the biggest mosque in Southeast Asia. Some critics have complained its minimalist design does not display Indonesian architectural styles.
3. Baiturrahman Grand Mosque
Where: Jalan Banda Aceh, Banda Aceh, Aceh
Capacity: 15,000 worshippers
Built: 1612, rebuilt: 1879-1881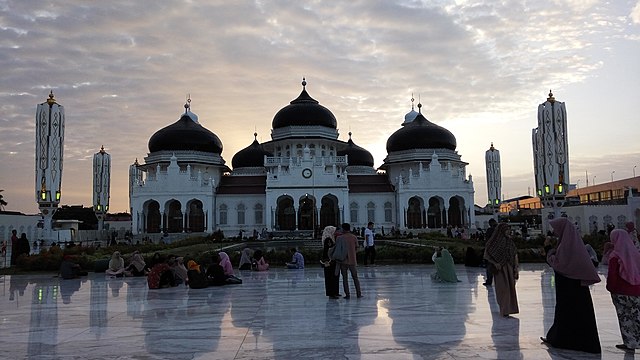 Constructed in 1612 during the reign of Sultan Iskandar Muda, the mosque was made from wood and featured a thatched roof. It was burned down when the Dutch attacked in 1873. In an effort to placate locals, the Dutch rebuilt the mosque over 1879-1881 at the behest of Aceh's governor, Lieutenant-General Karel van der Heijden. It was designed by an Italian architect in the North Indian Mughal style. Many locals initially refused to worship in the "mosque built by infidels" as even its stones had reportedly come from the Netherlands. Extensions and renovations were made in 1936, 1957-65, 1992 and 2008. The mosque famously remained standing amid the ruins left by the 2004 tsunami that killed about 167,000 people in Aceh.
4. Al-Akbar Mosque
Where: Jalan Pagesangan, Surabaya, East Java.
Capacity: 59,000 worshippers
Built: 1995-2000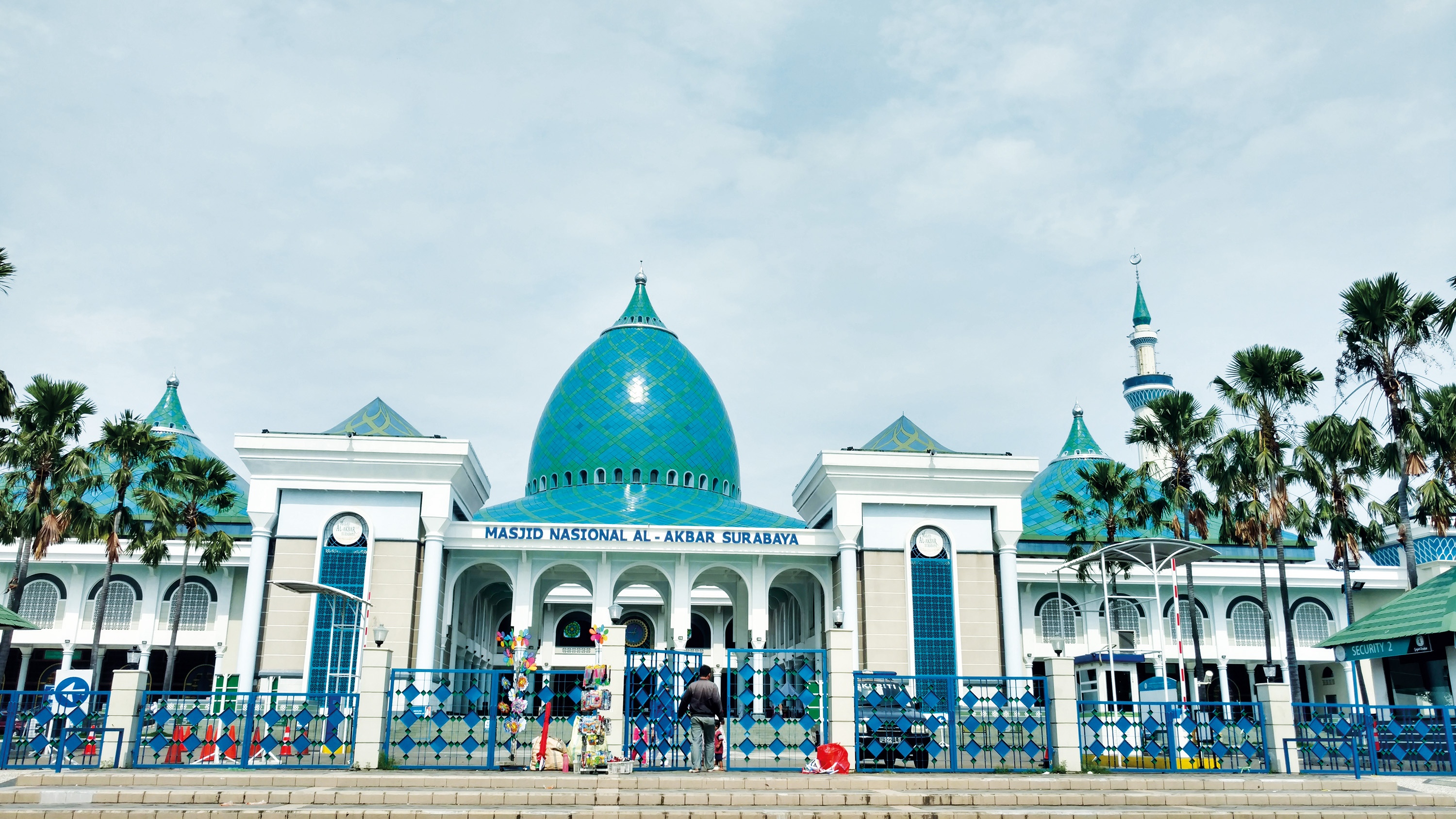 Also known as the Grand Mosque of Surabaya, it has been described as "the most beautiful mosque in Indonesia" because of its magnificent blue-green dome. The mosque was proposed by Surabaya's mayor in 1994 and a foundation stone was laid in August 1995 by then-vice president Try Sutrisno. Construction was suspended during the 1997-98 financial crisis. The mosque, which covers 23,300 square meters, was inaugurated in November 2000 by then-president Abdurrahman Wahid. There are 45 main entrance doorways made of teak. The minarets are 99m high, giving visitors panoramic views of Surabaya, Sidoarjo and Bangkalan.
5. Baitul Muttaqin Mosque
Where: Telok Lerong Ulu, Samarinda, East Kalimantan
Capacity: 43,000 worshippers
Built: 2001-2008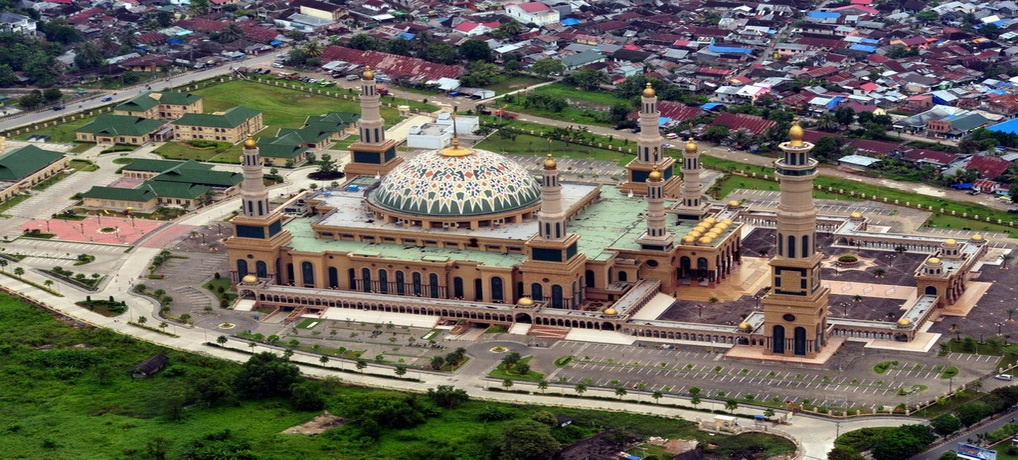 In 2000, the governor of East Kalimantan, Suwarna Abdul Fatah, felt inspired during a visit to the gigantic Prophet's Mosque in Medina, Saudi Arabia. He decided to build an enormous mosque that could be enjoyed by his province's people for hundreds of years to come. But where to build it? State-owned timber company Inhutani I gave up a sawmilling site covering 7.2 hectares on the north bank of the Mahakam River. Construction commenced on July 5, 2001, with the dedication made by President Abdurrahman Wahid less than three weeks before he was thrown out of office. His successor Megawati Sukarnoputri then erected the mosque's first pole. The mosque was finally opened on June 16, 2008, by Megawati's successor, Susilo Bambang Yudhoyono. At that time, it was called the Samarinda Islamic Centre Mosque. It had cost about Rp650 billion. In August 2014, it was renamed Baitul Muttaqin, which means House of the Righteous. The main dome, inspired by Turkey's Hagia Sophia mosque/museum, is emblazoned with motifs of Kalimantan's indigenous Dayaks.
6. An-Nur Great Mosque
Where: Jalan Hangtuah, Pekanbaru, Riau
Capacity: 4,500 worshippers
Built: 1963-1968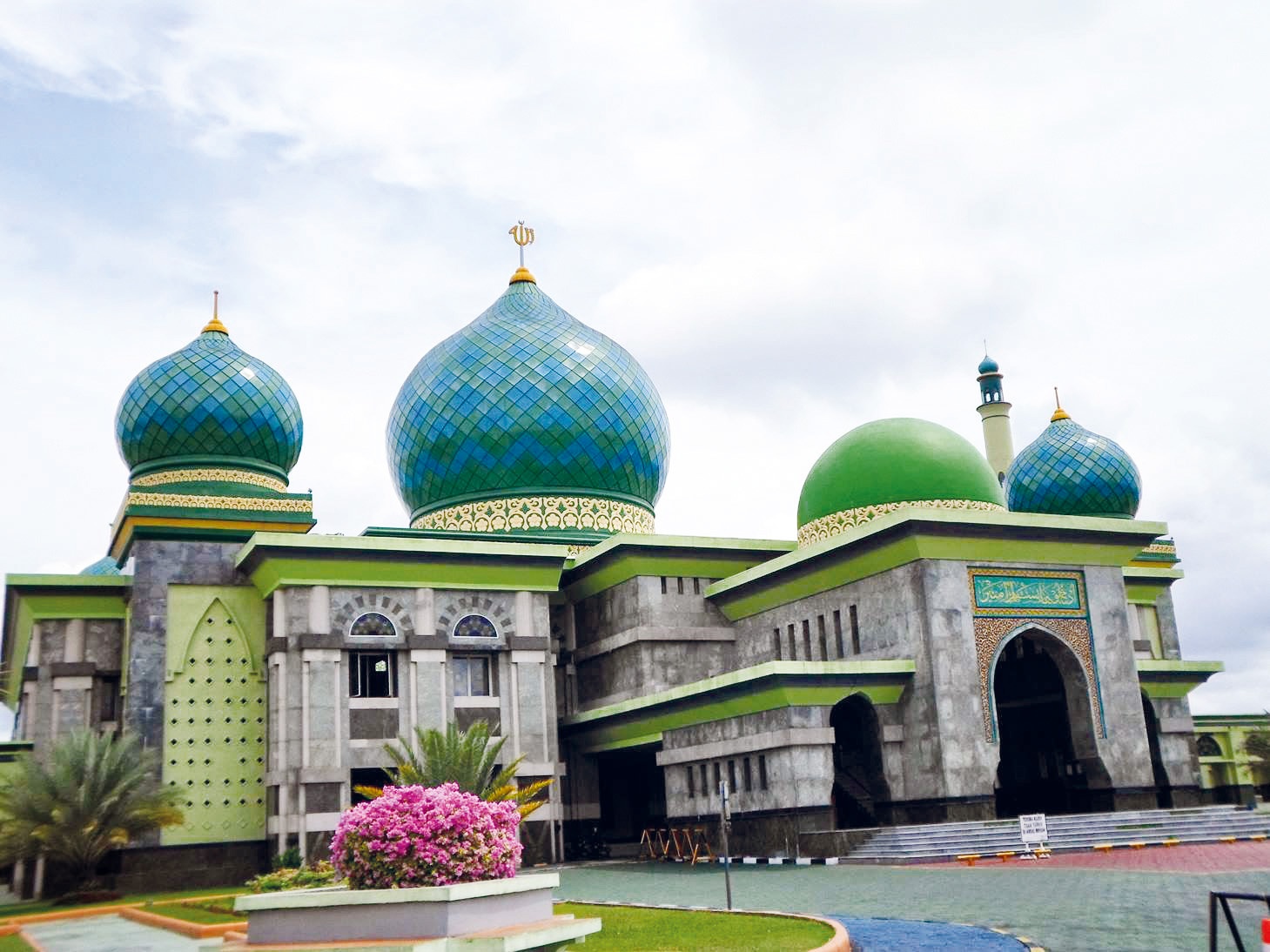 Dubbed the Taj Mahal of Riau, this mosque's architecture has Turkish, Indian, Arabic and Malay influences. There's also a large pool at the entrance. Opened in 1968, it was renovated in 2000 when its grounds were increased from four hectares to 12.6 hectares. The mosque was designed by "the father of Indonesian concrete", Roosseno Suryohadikusumo, who was a professor of concrete engineering and led a team that restored Yogyakarta's Borobudur Buddhist temple. The three-storey mosque is equipped with a school, library, meeting rooms and offices.
7. Central Java Grand Mosque
Where: Jalan Gajah Raja, Semarang, Central Java
Capacity: 15,000 worshippers
Built: 2002-2006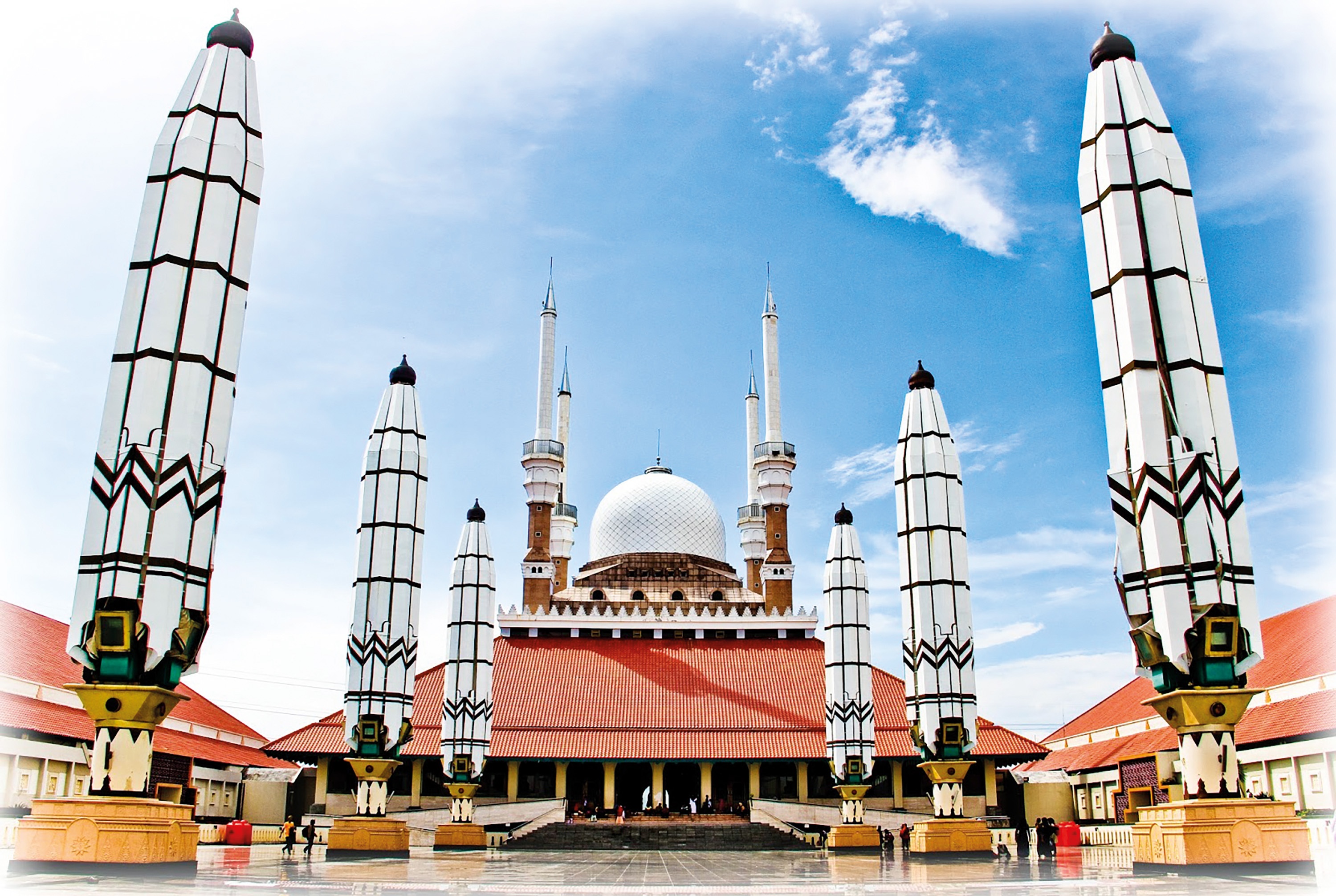 The most stunning feature of this young mosque is its six colossal hydraulic umbrellas, which resemble ornamental pillars when closed, but can be opened to provide worshippers with shade and protection from rain. Another feature is a u-shaped series of arches, redolent of classical Greek architecture. The tiled rooftops are tiered in the style of a joglo, a traditional Javanese roof, and symbolise a stairway to heaven. In 2001, Central Java governor Mardiyanto decided his province's capital city, Semarang, needed a grand mosque. Funding of Rp198.7 billion came from the provincial government. Construction began in September 2002 and the mosque was opened in November 2006 by President Susilo Bambang Yudhoyono and his wife. The mosque complex covers ten hectares and includes a hotel. There's also a 7.8 ton inscribed rock that came from Mount Merapi volcano.
8. Al-Irsyad Mosque
Kota Baru Parahyangan, West Bandung, West Java
2009-2010
Capacity: 1,500 worshippers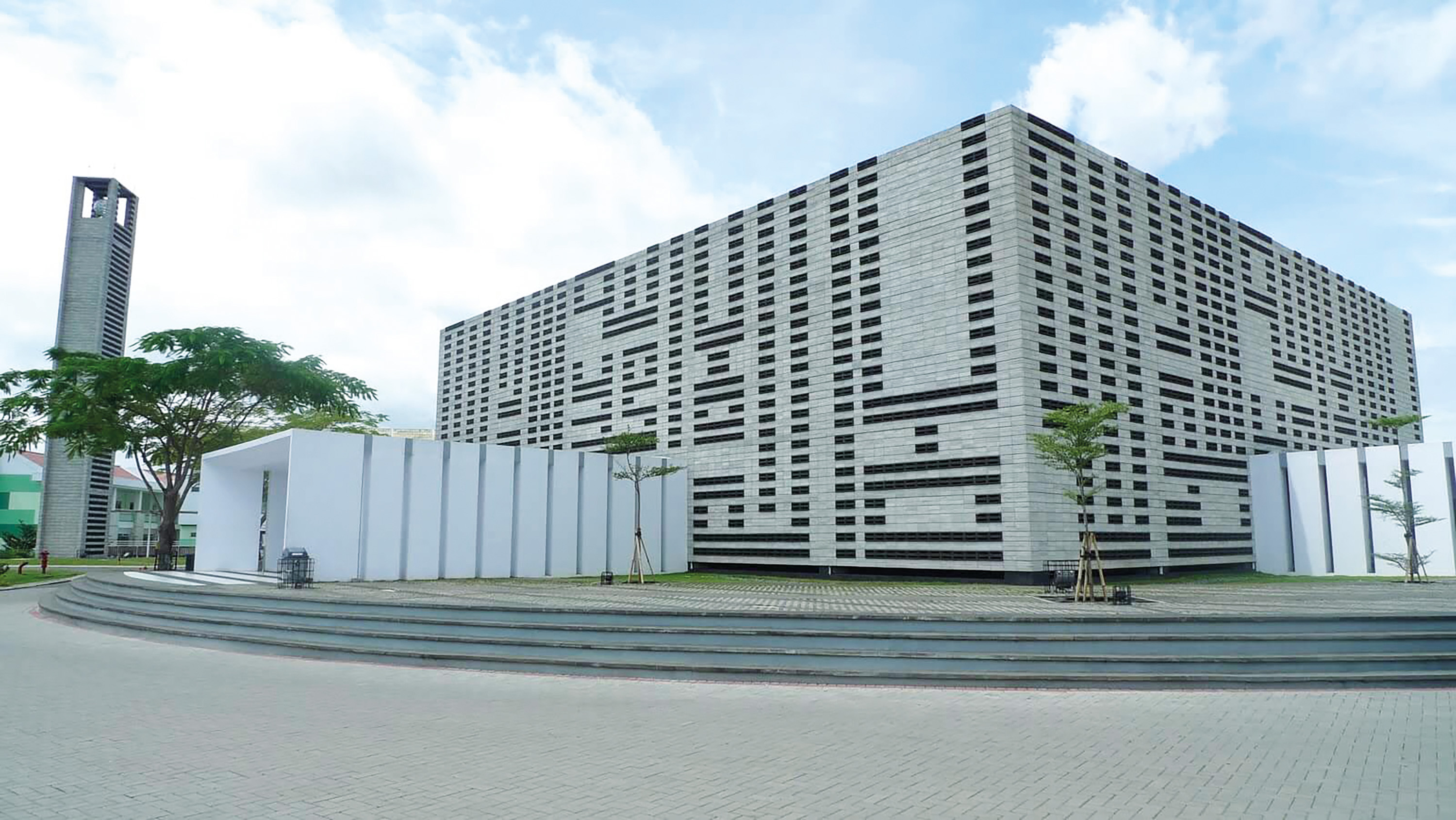 If you're seeking a mosque with a futuristic appearance, this is the place. It's a large grey cube and there's no traditional dome. Located in an upmarket housing estate, it was designed by architect Ridwan Kamil, who in 2013 was elected mayor of Bandung and in September 2018 became governor of West Java. When viewed from a distance, the deliberate gaps in the brickwork spell out Arabic calligraphy for "there is no God but Allah" and "Muhammad is the messenger of Allah". These gaps in the walls also provide a natural cooling system, so the mosque does not require air conditioning. The interior lighting looks more like something from Singapore's Changi Airport than a typical Indonesian mosque.
9. Sumenep Great Mosque
Where: Madura
Capacity: 2,000 worshippers
Built: 1779-1787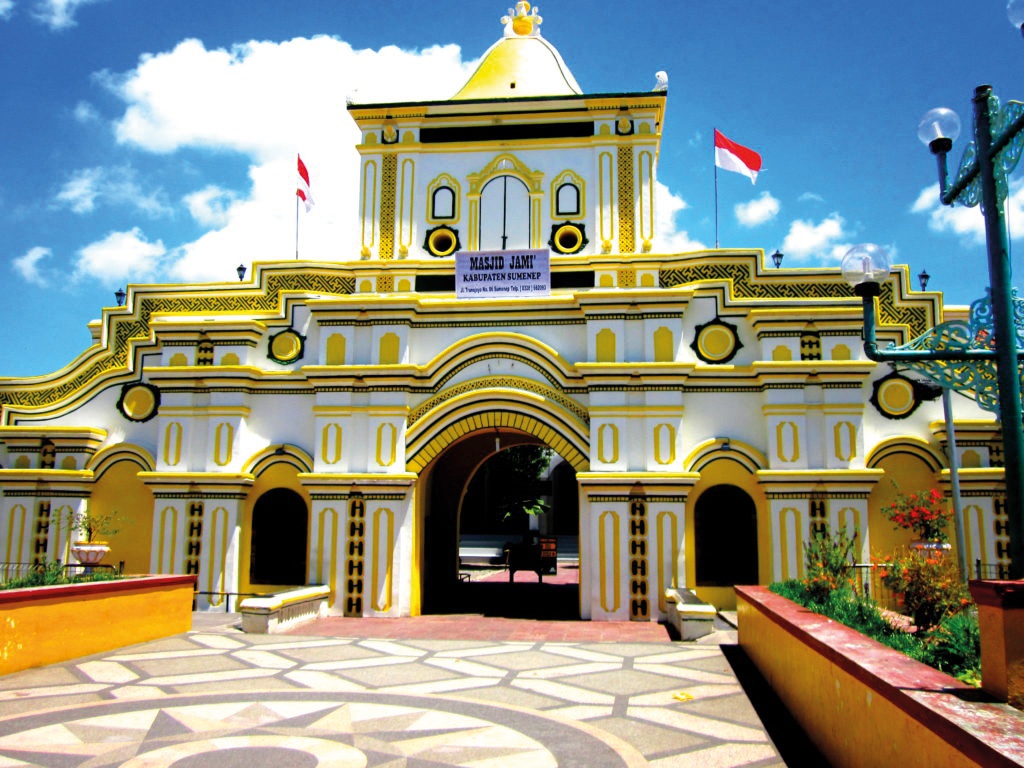 Located on Madura Island, east of Java, this is one of the oldest mosques in Indonesia. Its construction was ordered by Madura's Prince Natakusuma I (1762-1811), to replace an older palace mosque. For an architect, the prince chose Lauw Pia Ngo, a third-generation Chinese immigrant, whose grandfather had escaped the 1740 massacres of Chinese in Java and settled in Sumenep. The majestic mosque is a blend of Chinese, European and Javanese styles. Two small buildings outside the mosque used to serve as prisons. The courtyard contains Spanish cherry (pohon tanjung) and sapodilla (sawo) trees, as their local names have religious connotations. Inside the mosque is an inscription by the prince, including the words: "This mosque is an endowment, it cannot be inherited, it cannot be sold, it cannot be destroyed."
10. Tuban Grand Mosque
Where: Kutarejo, Tuban, East Java
Capacity: 2,000 worshippers
Built: 15th century. Rebuilt: 1894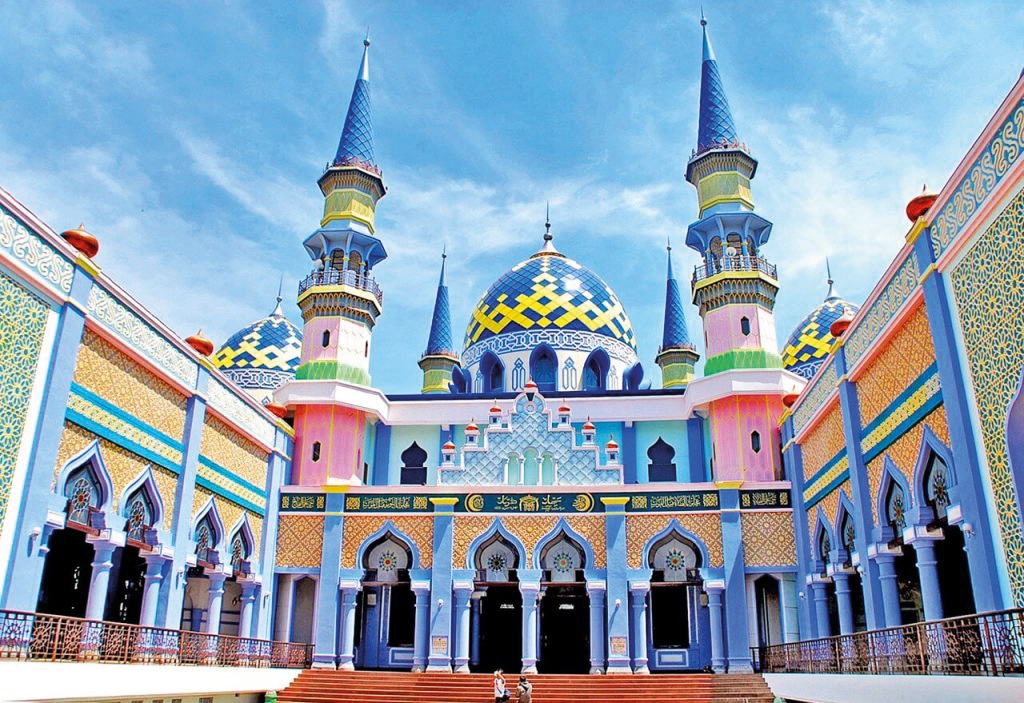 Looking not unlike a cross between Disneyland's Sleeping Beauty Castle and St Basil's Cathedral in Moscow, the Tuban Grand Mosque has gloriously colourful minarets. Originally known as the Jami Mosque, it was erected in the early 1600s by Prince Ario Tedjo, the first ruler of Tuban to embrace Islam. Indeed, Tuban was the first district of the fallen Majapahit Kingdom to adopt Islam. In 1894, the mosque underwent a major rebuilding, using the services of a Dutch architect, H.M. Toxopeus. It also underwent renovations in 1985 and 2004. This mosque is even more beautiful when viewed at night.