I recently asked some Indonesian school children to name their favourite female Indonesian athletes. Sadly, they didn't know any; so here are ten of the best.
1. Susi Susanti
Badminton player
Born: February 11, 1971
From: Tasikmalaya, West Java
Height: 162 cm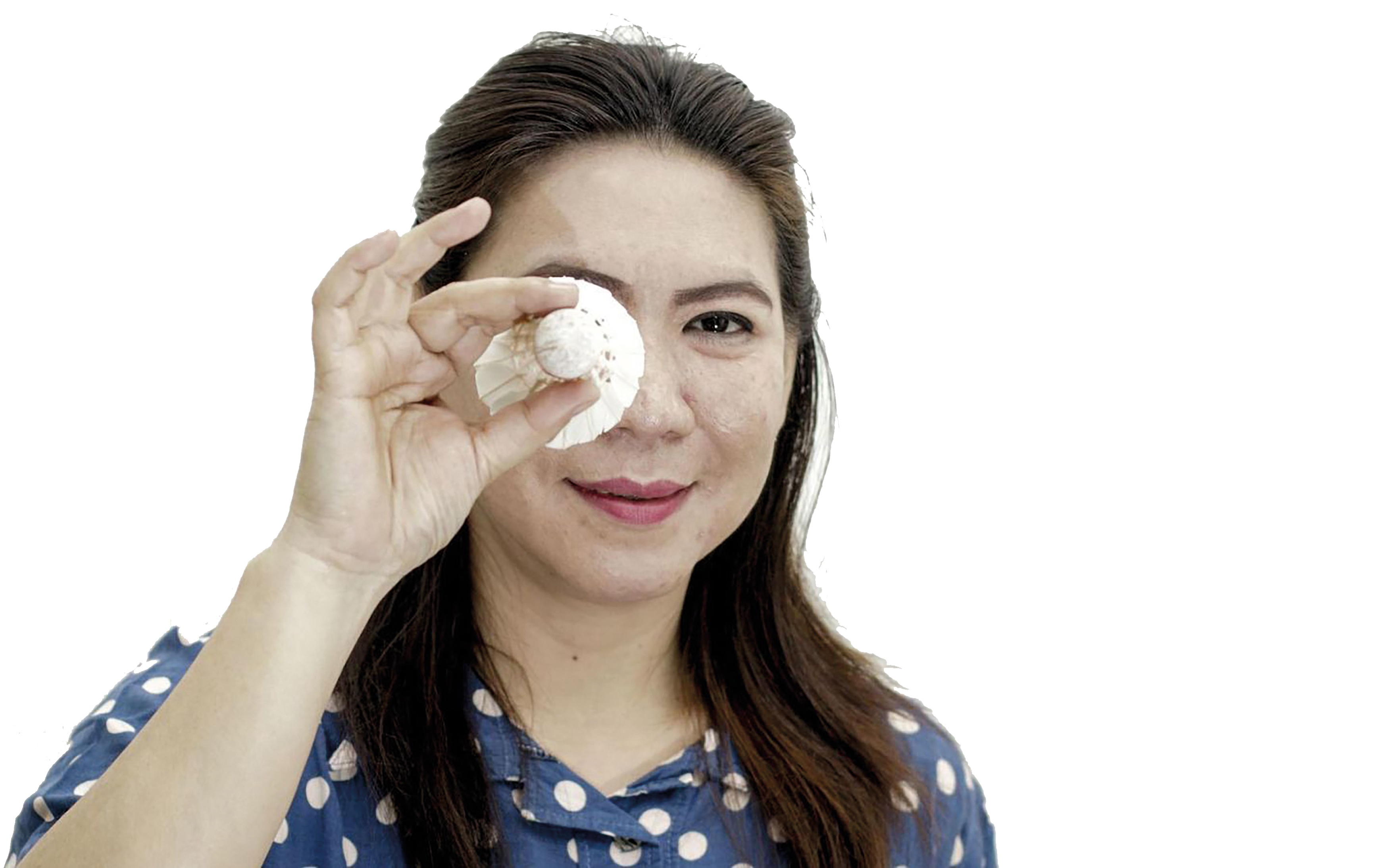 Indonesia's first Olympic gold medallist. Susi won the women's badminton singles at the 1992 Games in Barcelona. One hour later, her future husband, Alan Budikusuma, won Indonesia's second Olympic gold with victory in the men's singles. Susi was the world's best female badminton player in the first half of the 1990s, consistently winning the All-England, the Japanese Open and World Badminton Grand Prix. She won bronze at the 1996 Olympics in Atlanta. She also led the Indonesian women's team to memorable victories over arch-rivals China in the 1994 and 1996 Uber Cup. She retired from international badminton not long after her marriage to Alan in February 1997. She was inducted into the International Badminton Federation Hall of Fame in 2004.
2. Lely Sampoerno
Shooter
Born: December 2, 1935
From: Sukabumi, West Java
Height: 153 cm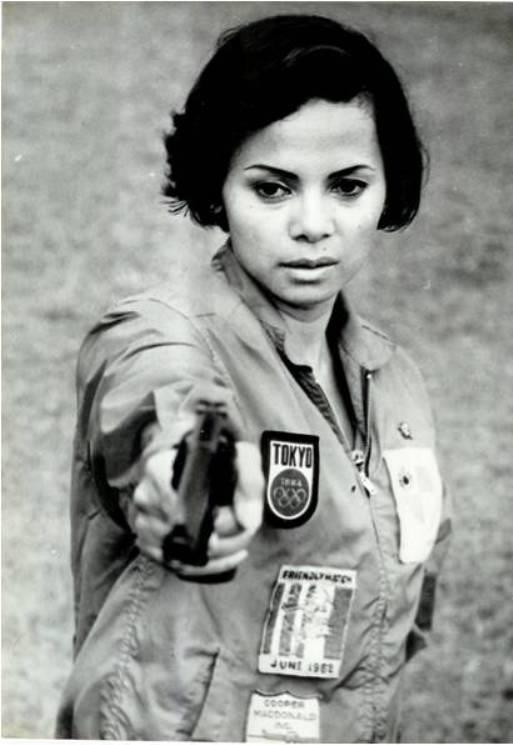 Lely Koentratih was an elementary school teacher who knew nothing about guns. In 1959, she married Air Force Lieutenant Setyo Sampoerno, who introduced her to competitive pistol shooting. She entered the male-dominated Inter-Military Shooting Championship and won. This led to her selection as Indonesia's shooting representative at the 1962 Asian Games. Her participation as the only female shooter sparked protests by other countries, but there was no rule against women competing. She won a silver medal in the 50-meter pistol event. From 1968 to 1983, she won eight gold medals at the South East Asia Shooting Association championships. From 1977 to 1987, she won more than a dozen gold medals at the Southeast Asia (SEA) Games and Asian Games. For over a decade, she was ranked among the top five female pistol shooters in the world. She won the Asian championships in 1983. At the age of 48, she competed in the 1984 Los Angeles Olympics but did not win a medal, attributing her failure to nervousness. She retired from competitive shooting in 1989 and then worked for a firearms company.
3. Lisa Rumbewas
Weightlifter
Born: September 10, 1980
From: Jayapura, Papua
Height: 149 cm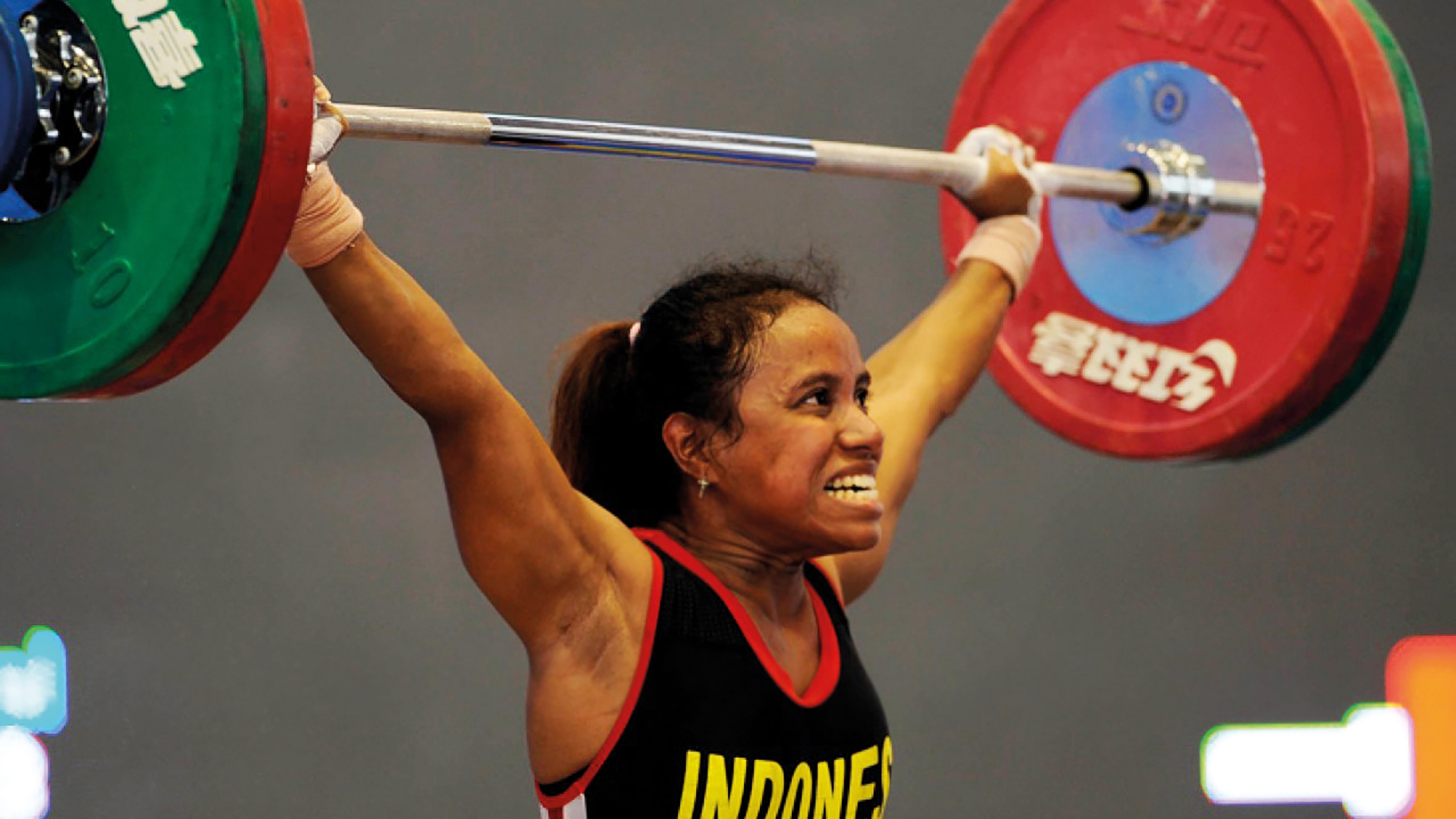 Women's weightlifting was introduced as an Olympic sport at the Sydney 2000 Games. Lisa Rumbewas was among 85 female contestants from 47 countries. In the 48kg division, she tied with American Tara Nott but failed to make one attempted lift, so had to settle for the silver medal. It was Indonesia's first weightlifting medal. Lisa won another silver medal at the 2004 Olympics in Athens, competing in the women's 53kg category and lifting 210kg in total. She also won a silver medal at the 2006 World Weightlifting Championships in Santo Domingo. At the 2008 Beijing Olympics, she won a bronze medal. She finally won gold when competing in the 58kg division at the 2009 SEA Games in Vientiane, Laos. She was coached by her mother, Ida Korwa.
4. Liliyana Natsir
Badminton player
Born: September 9, 1985
From: Manado, North Sulawesi
Height: 168 cm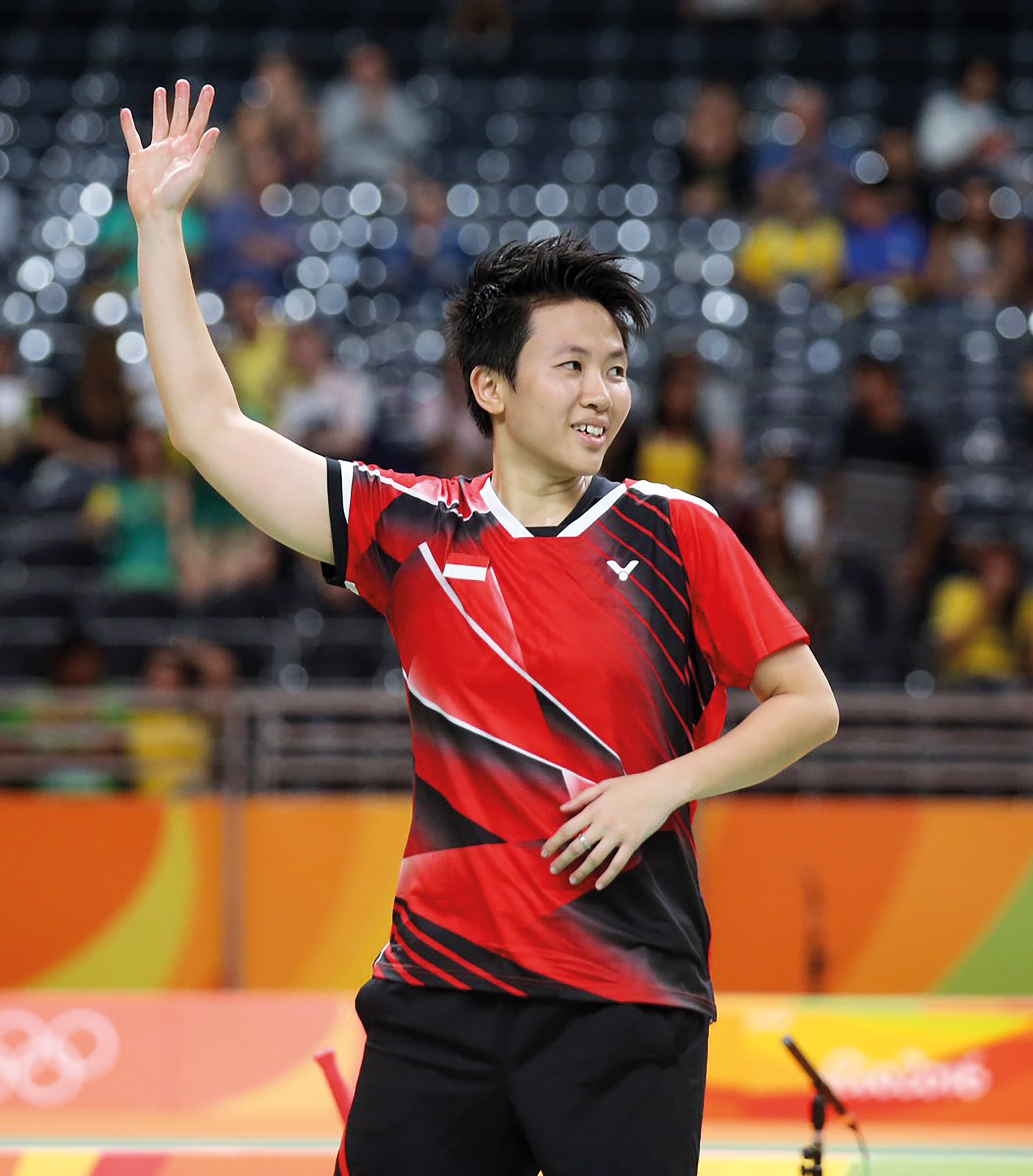 A badminton doubles specialist, Liliyana and her partner Tontowi Ahmad became the first Indonesian mixed doubles pair to win Olympic gold with a victory over Malaysia at Rio de Janeiro in 2016. Previously, at the 2008 Olympics in Beijing, she and partner Nova Widianto won silver. In mixed doubles, she has been a three-time World Champion and three-time All-England champion. She plans to retire after competing in the 2018 Asian Games in Jakarta. Nicknamed Butet, she proudly defies gender stereotypes by keeping her hair short and competing in shorts, rather than a skirt.
5. Yayuk Basuki
Tennis player
Born: November 30, 1970
From: Yogyakarta
Height: 164 cm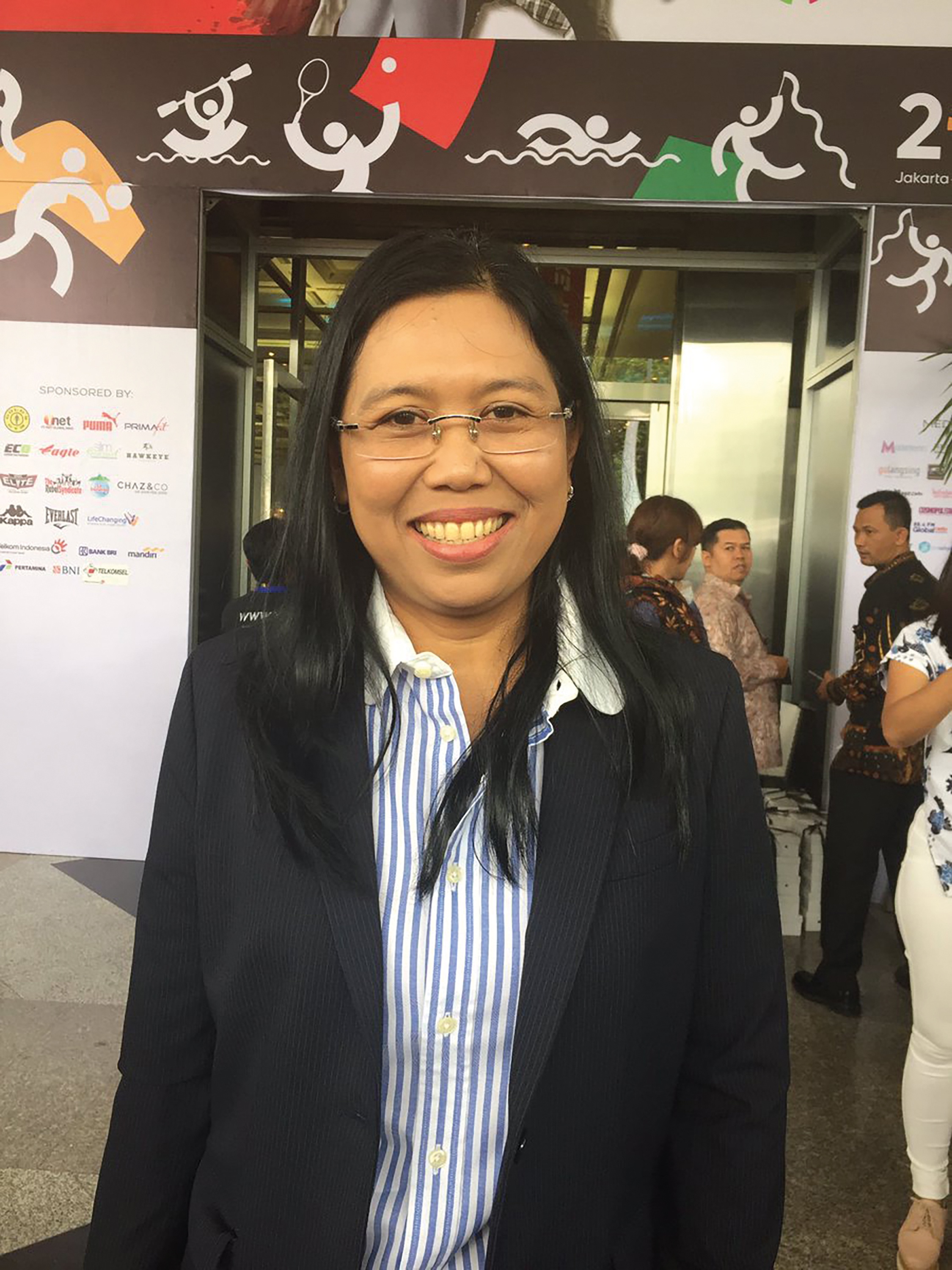 Yayuk is Indonesia's top-ranked ever tennis player, having reached No. 19 in the women's singles rankings in October 1997. In doubles, she achieved a career-high ranking of No. 9. She started playing tennis at age seven and turned professional in 1990. In 1991, she became the first Indonesian to win a major professional tennis event with victory in the singles at the inaugural Thailand Open. She won six World Tennis Association Tour singles titles during her career. Her best Grand Slam singles performance was reaching the quarter-finals of Wimbledon in 1997. Among the top players she has defeated are Martina Hingis, Lindsay Davenport, Anna Kournikova, Zina Garrison, Amélie Mauresmo, Mary Joe Fernández and Gabriela Sabatini. Yayuk is a four-time Olympian from 1988 to 2000. She won gold at the Asian Games in 1998. She retired from singles in 2000, but continued playing doubles until retiring in 2013. In 1994, she married her coach, Hary Suharyadi. In July 2018, she participated in the torch relay for the Jakarta-Palembang Asian Games.
6. Lilies Handayani, Nurfitriyana Saiman & Kusuma Wardhani
Archers
Born: April 15, 1965, Surabaya, March 7, 1962, Jakarta and February 20, 1964, Makassar respectively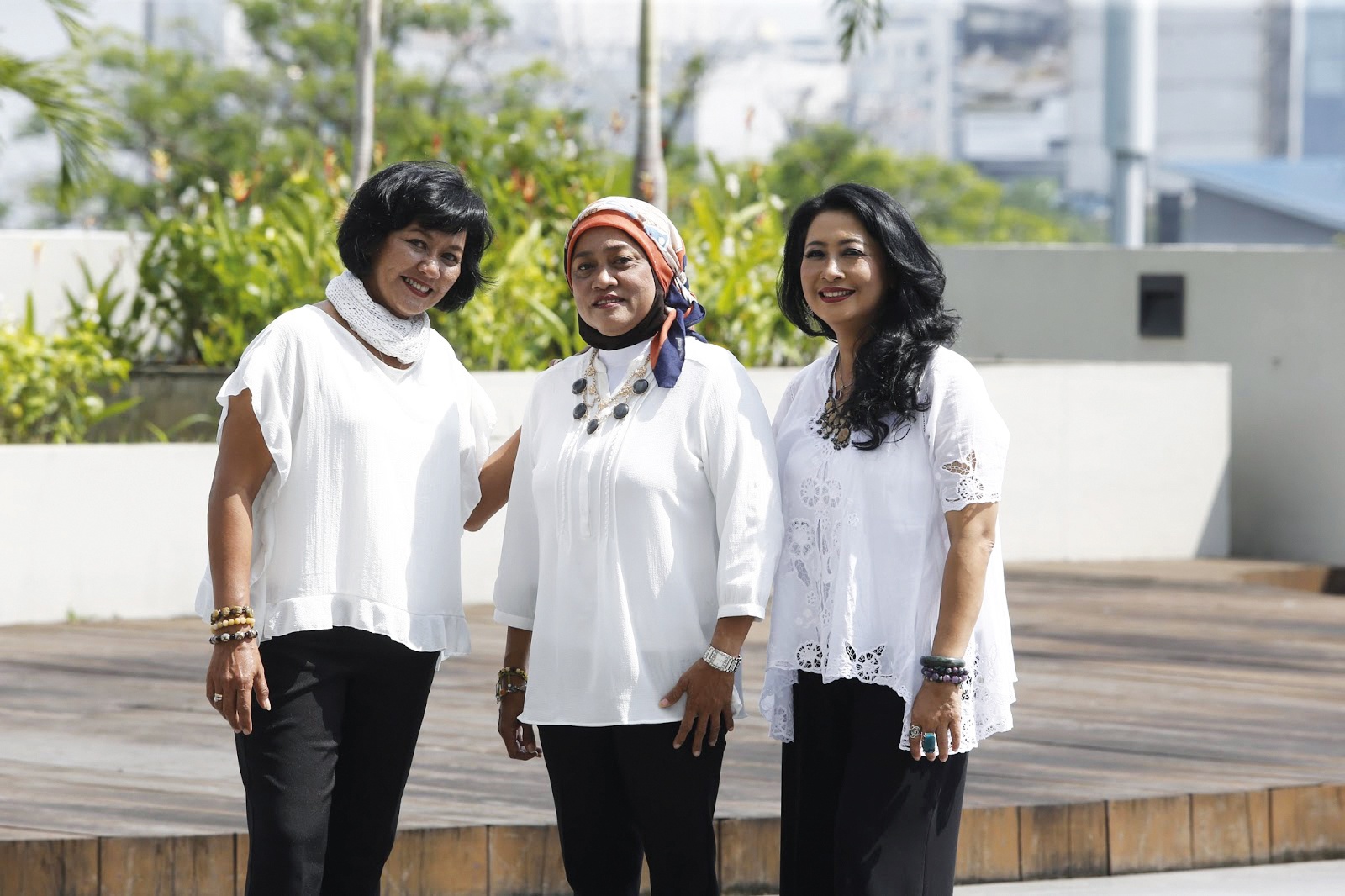 This trio won Indonesia's first ever Olympic medal: a silver in women's team archery at the 1988 Olympics in Seoul. Indonesia had first participated in the Olympics in 1952 but had to wait for 36 years to taste success. Lilies, Yana and Kusuma became unofficial national heroes. They attributed their success to long practice and good coaching. Lilies later became a coach and opened an archery school in Surabaya. Yana also became a coach, while Kusuma headed the Education, Youth and Sports Office of Bali. The three were the subject of a 2016 biopic, 3 Srikandi (3 Heroines), which verges into soap opera schmaltz in portraying the struggles and dreams of Indonesian female athletes in the 1980s.
7. Triyaningsih
Distance runner
Born: May 15, 1987
Semarang, Central Java
Height: 147 cm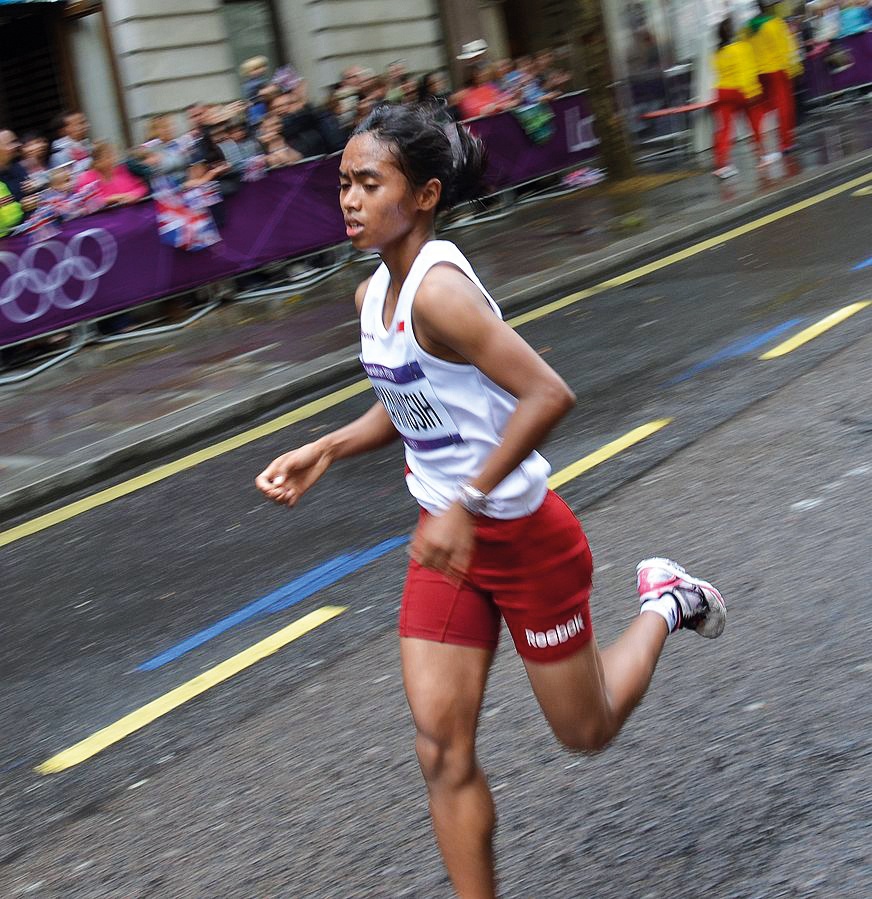 In a country where running is more a fashionable hobby than a serious sport, Triya is one of the few long-distance runners to achieve sustained international success. Nicknamed "the Queen of the Road", she has bagged ten gold medals at the SEA Games from 2007 to 2015, with victories in the 5,000 metres, 10,000 metres and the marathon. She first competed in the SEA Games in 2003 at the age of 16, coming fourth in the 5,000 metres and breaking the national junior record. In 2012, she competed in the marathon in the London Olympics and placed 84th with a time of 2:41:15. She will be competing in the 2018 Asian Games. She says China and North Korea usually dominate in athletics, but this year Qatar might have success because it has been giving citizenship to champion African athletes.
8. Clara Sumarwati
Mountaineer
Born: July 6, 1976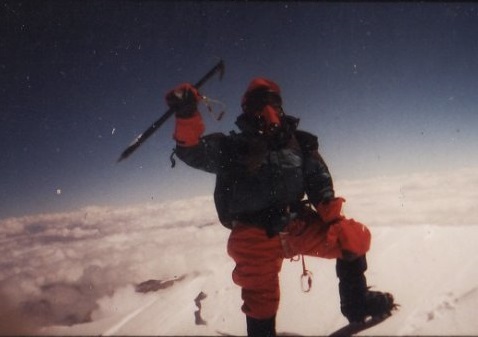 After graduating in psychology in 1990, Clara decided she wanted to climb the world's tallest mountains. In 1993, she led a team of four Indonesian women who scaled Aconcagua, the highest mountain in the Andes, South America. In 1994, Clara attempted to become the first Indonesian to climb Mount Everest but gave up after reaching a height of 7,000 metres because of dangerous conditions. She dreamed of raising the Indonesian flag at the summit of Everest on August 17, 1995 – the 50th anniversary of Indonesian independence – but she was unable to raise corporate sponsorship. Eventually, the government agreed to sponsor her expedition. According to the international mountaineering community, Clara reached the summit on September 26, 1996, heavily dependent on her team of five Sherpa guides and on artificial oxygen. In 1997, three members of the Indonesian Army's Special Forces (Kopassus) scaled Everest and subsequently complained there was insufficient evidence that Clara had reached the summit. They also claimed she was too weak to have achieved the ascent. Feeling unappreciated, Clara suffered a mental breakdown. From 1997 to 2009, she was repeatedly admitted to a psychiatric hospital, where staff thought she was crazy because she claimed to have climbed Everest. Whether she reached the peak or not, she was a trailblazing and inspirational Indonesian athlete.
9. Irine Kharisma Sukandar
Chess player
Born: April 7, 1992
From: Jakarta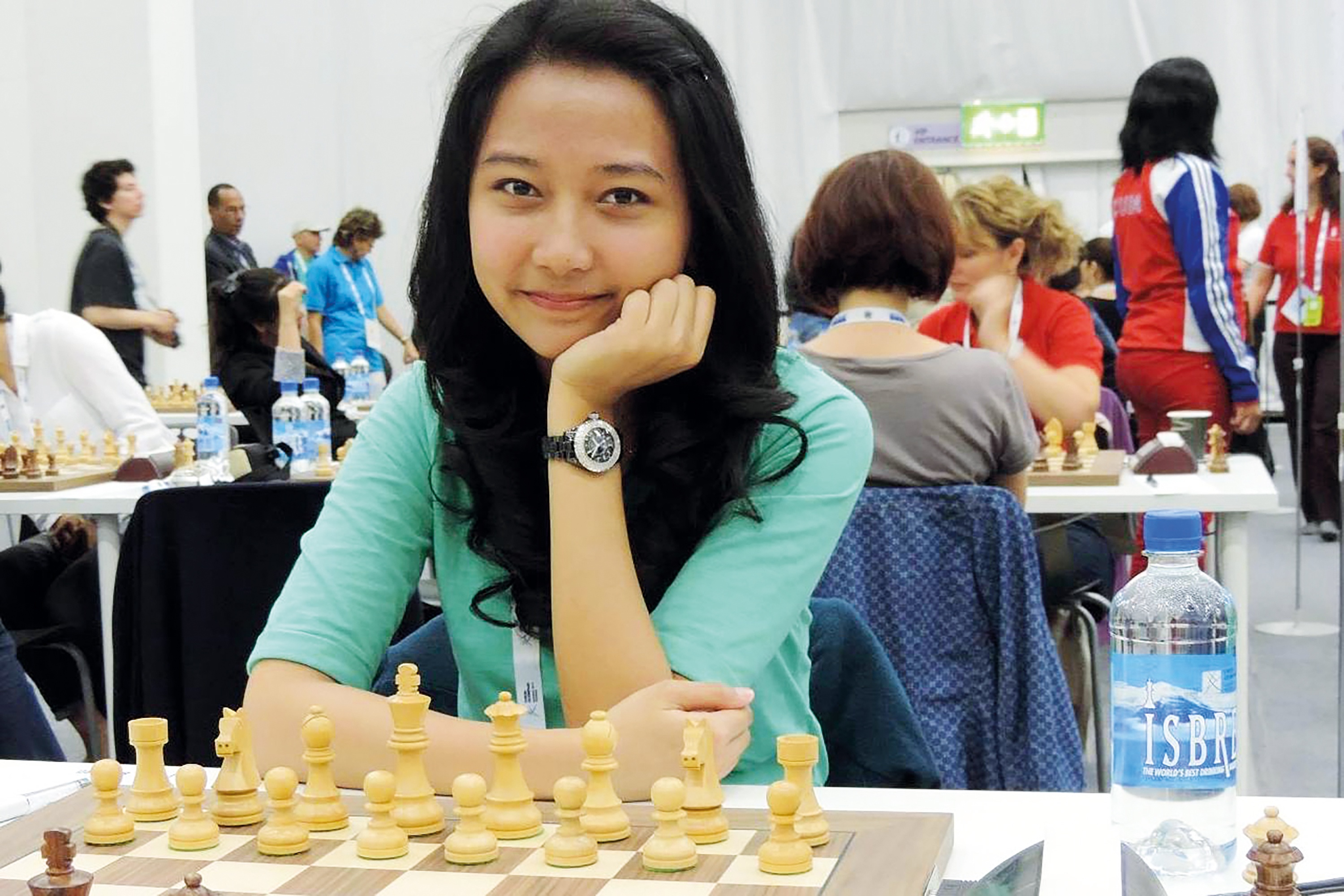 Irine started playing chess when seven years old and competed in her first international tournament when aged nine. She qualified for the 2003 SEA Games when aged just 11 – making her the youngest participant ever – and won a silver medal. She was not allowed to own a mobile phone in her early teens, as her parents wanted her to focus on chess. Irine is the first female chess player from Indonesia to hold both the Woman Grandmaster and International Master titles. She won the Indonesian Women's Chess Championship four times in a row from 2006 to 2010. She has represented Indonesia in five Women's Chess Olympiads from 2004 to 2014. She has won numerous international tournaments, including the 2012 and 2014 Asian Women's Chess Championship. She was the first Indonesian to qualify for the Women's World Championship. She won two individual gold medals, for rapid and blitz chess, at the 2013 SEA Games in Myanmar. She recently gained a master's degree in International Relations from Webster University in Saint Louis.
 10. Lindswell Kwok
Wushu athlete
Born: September 24, 1991
From: Medan, North Sumatra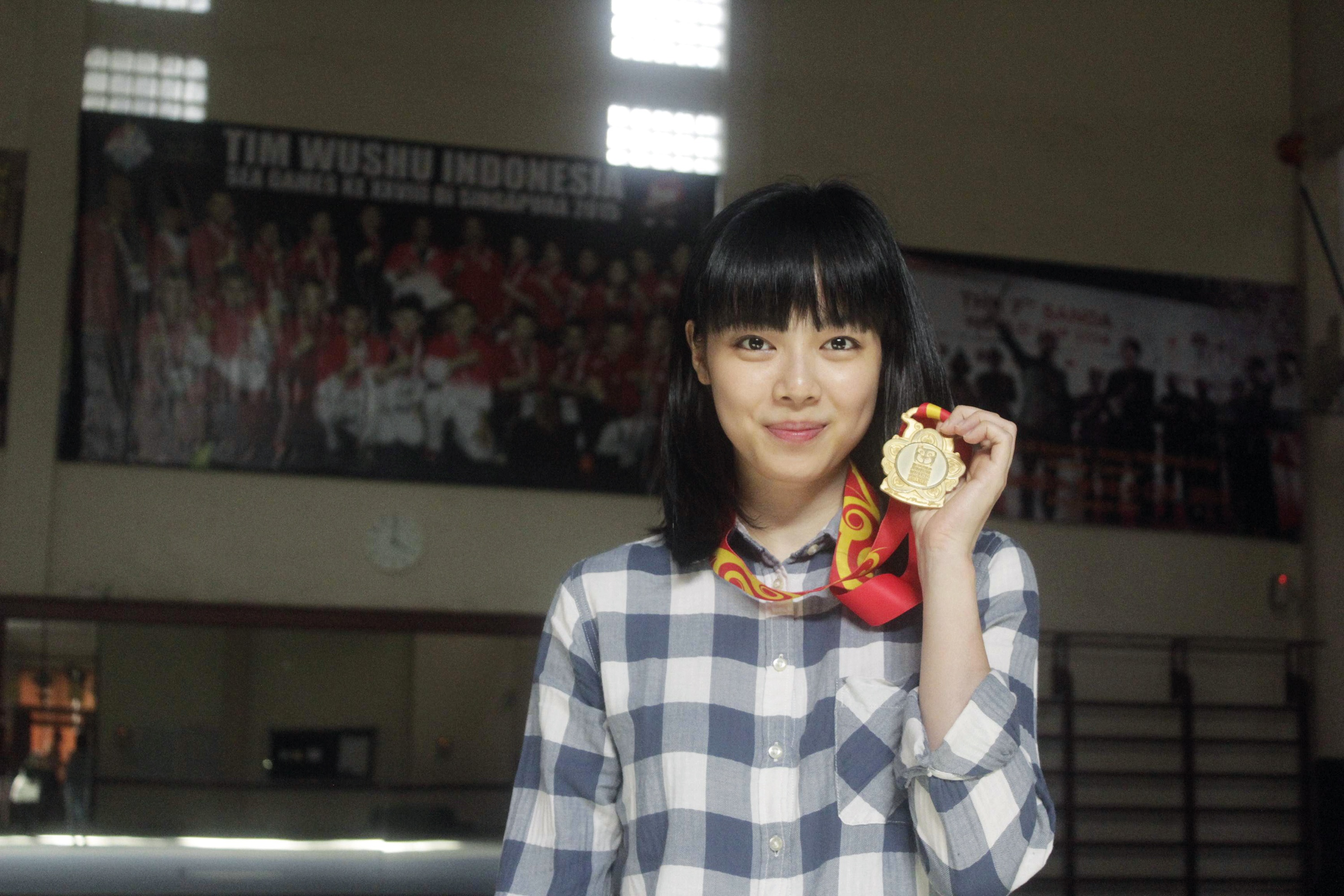 Wushu means "martial arts" in Chinese. It has many forms, from kungfu to tai-chi. Lindswell competes in two divisions of wushu: Taijijian (which involves graceful, choreographed tai-chi exercise movements and jumps) and Taijiquan (like tai-chi but while holding a sword). So don't expect to see Lindswell beating up opponents. Competitors perform solo, wearing elegant Chinese-style pyjamas. A darling of the beauty-obsessed Indonesian media, Lindswell won her first gold medal at the World Wushu Championships in Toronto in 2009 and most recently won gold at the 2017 championships in Russia after overcoming injuries. She won a silver medal in 2009 SEA Games and then won gold at every SEA Games from 2011 to 2017, making her one of Indonesia's most consistent gold medallists of all-time. After missing out on gold at the 2014 Asian Games, she is determined to win in Jakarta in 2018. She says her toughest opponent is always herself, so good mental preparation is just as important as physical training.
Footnote: Searching Google for daftar atlet perempuan Indonesia terbaik (list of best Indonesian female athletes) produces a string of results for atlet cantik (beautiful athletes). Shame on the shallow, sexist Indonesian media and society for rating beauty above athletic and sporting achievement.