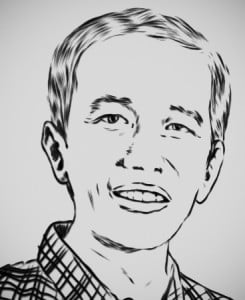 During the 2nd half of 2012, the whole of Jakarta was plastered with banners and posters of potential candidates all vying for Jakarta's top position. The election had largely been a referendum on proposed solutions to the chronic traffic conditions – one of the major daily issues faced by Jakartans.
The Capital's citizens wanted a better future by voting in favour of Jokowi, who many considered as being the ideal candidate to bring about positive changes to the Big Durian. Jakarta badly needed a comprehensive integrated transportation plan for the future and this was exactly what he had promised.  The highlight of the new plan was, among others, the long awaited MRT project. Now that he is put into power, it's time to deliver.
Executives, whether in business or government, are often judged by their actions in their first 100 days. Jokowi's first 100 days as Jakarta's 'Numero Uno' are almost up and the MRT project has yet to see the light of day. During the past few weeks, it was somewhat amusing to read about the constant changing of status for the MRT project. Headlines such as "MRT gets go ahead" were printed in yesterday's newspaper followed by conflicting headlines of 'MRT plans on hold' in the following day's paper.
Jokowi inherited the MRT project from his predecessor, who also inherited it from his predecessor who inherited it from his predecessor (need I go on?). The idea for Jakarta's own MRT was first put forth in the 1980s.
Fast forward 20+ years, the commencement of the MRT project has been postponed again and again. Instead of speeding up the process to make the MRT a reality, Jokowi had put the plan on hold, pending the results of constant renegotiations with the various stakeholders, which are scheduled to be resolved by mid or end January 2013.
The current snag lies in Jokowi negotiating with the Central government on additional funding. Jokowi had requested that the central government repay a bigger portion of a $1.5 billion loan from the Japan International Cooperation Agency (JICA) that will be used to finance the MRT's project and provide subsidies to cover the MRT's operations.
Another cause of delay is that Jokowi wants to renegotiate certain contractual clauses that hold the city administration fully responsible in the multi-billion dollar project. Why should he put his neck on the chopping block when the city-owned enterprise, PT MRT, (which was established to implement the project) was not to be held responsible if something went wrong?
Feasibility studies have been conducted several times; all leading to the common conclusion that Jakarta does indeed need an MRT system to transport the masses. The construction of the MRT system would greatly benefit the citizens of Jakarta; provided the stations are at strategic locations and the ticket prices are reasonable. The initial planned ticket price was around USD4 (before subsidies) to cover the mammoth costs of the project. Jokowi believes the ideal pricing should be less than USD1, which is similar to other countries. However, even at US$1 it may still be unaffordable to many as fifty percent of Indonesia's population lives on less than US$2 per day. It should not be forgotten that the primary purpose of building the MRT is to transport all people, including those with lower income. Therefore, the ticket price should be adjusted accordingly to consider those from the lower income group.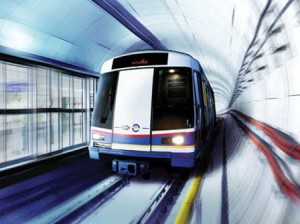 If everything proceeds as planned, the MRT's first phase, which will connect Lebak Bulus in South Jakarta and the Hotel Indonesia Traffic Circle in Central Jakarta, will only begin operations in 2016, so it's still another three years of growing old in traffic jams for you and me.
Apart from the MRT project, Jokowi also recently announced a plan to end traffic jams in Jakarta. He planned to do away with the current 3-in-1 system and limit vehicle access to certain city streets on alternate days based on license plate numbers. Under his proposed plan, cars with odd-numbered license plates would be allowed on the streets on odd dates and vice versa.
While it may seem mathematically possible to reduce 50% of the cars on the road, he probably did not take into account that the middle or upper class may have more than one car in their garage to counter this system. Therefore I don't think the cars would be drastically reduced but end up greatly affecting those with one vehicle and whose livelihood depends on using that car for daily errands; such as the florist who can only deliver on even-numbered days because his truck ends with an even number.
The target implementation date is March 2013, so if your situation is like the florist mentioned above, either you purchase another vehicle with an odd numbered plate or get your motorcycle SIM today, available at a POLDA (district police headquarters) near you.
One of my new year's resolutions for 2013 is to reduce my ballooning waistline by cutting down on late night suppers. I usually refrain from driving out to my favourite nasi goreng stall citing traffic jam as a reason. However, once Jokowi successfully reduces traffic jams in Jakarta, I may no longer be able to keep this resolution. Then again, a traffic-free Jakarta is something I have always dreamed of and I wouldn't mind breaking my resolution if it materialises.