Baseball arrives in Indonesia as the Hit Factory hopes to take the game to another level.
Think of baseball and Southeast Asia and the chances are most people will suggest the Philippines as the true bastion of this oh-so American sport. And they would probably be right; the US interregnum as colonial master certainly left its mark with pitchers and mounds on the archipelago.
Baseball has made its mark in Indonesia although to a much lesser degree than its north-eastern neighbour. Weekends see the keen practicing in Senayan while the nation has made ripples on the international stage with a silver and two bronze medals at the regional Southeast Asian Games between 2005 and 2011.
The Hit Factory is a Singapore-based baseball academy that is set to open its doors in Jakarta in June. They estimate 30,000 people play the game and they see an opportunity to bring their brand to the country and tap into that interest. It will be no easy task. A number of football academies, linked to big name European clubs, have found Indonesia a tough nut to crack but Anthony Bennett, head coach in Jakarta, is confident the Hit Factory has what it takes.
"Through our market research and understanding of the demographics in the baseball and softball community in Indonesia, we are aware that there are a lot of expatriates looking for competitive baseball and softball opportunities, especially in Jakarta," he says. "Our Singapore facility, which has been open since August 2013, has players from the USA, Canada, Japan, Australia, China, Malaysia, Korea and the Philippines."
With the academy to be launched early June, Bennett feels The Hit Factory has enough to offer everyone from keen beginner to the serious hitter. "Our programs cater to beginner, intermediate and advanced boys and girls, starting from the age of 5," says Bennett.
Despite being a new setup, a lot of time and effort has been spent creating a positive environment where players can hone their skills with a state-of-the-art indoor facility, professional coaches with collegiate and Major League Baseball (MLB) experience and training equipment such as pitching machines, batting cages, pitching mounds and video analysis.
In addition, Bennett explains,
"We wanted to build a facility for families, teams and individuals who wanted to experience the enjoyment and appreciation of baseball and softball while enhancing their skills. We want to be the place where players go when they get home from school or work or where they go in the off-season to keep in shape."
Coaches play an important role in the success or failure of academies and the Hit Factory are convinced they have attracted the right breed to develop a love and passion for the game and the coaches reflect the eclectic appeal of the game throughout Asia.
Bennett himself has spent the best part of two decades coaching the game he loves internationally in nearly 10 different countries. Originally hailing from California, he spent time in the Milwaukee Brewers organization and played in multiple independent leagues in the US before getting itchy feet and embarking on a baseball career overseas. In addition to his coaching role in Vietnam, Bennett established a physical education curriculum at the Hanoi Academy.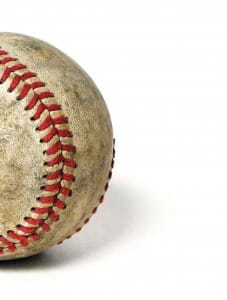 Reuben Eduardo has been a fixture in the Indonesian baseball scene for more than a decade and brings a wealth of experience to the startup. Nicknamed Argee, Reuben has also coached a number of national youth sides as well as boasting extensive overseas experience.
Natsuki Maeda comes from Japan. Nicknamed CJ, he picked up the game while studying in the US, playing high school and college in the Los Angeles area. The left-handed pitcher also has his own academy in Japan and worked as hitting coordinator for a side in the Japan Boys League.
Overseeing operations is Owen Reid, a one-time pro who played the game in Europe and Australia. Since hanging up his glove, Reid has worked as Player Development Manager and Strength and Conditioning Coordinator for Perth Heat in the Australian Baseball League as well as strength and conditioning coach for the Baltimore Orioles in the US.
Going forward, the Hit Factory is planning to send teams to compete in competitions across Asia, the Middle East, the US and Europe.
Of course no one is suggesting success will come quickly and easily to the Jakarta operation but for now it is early days and Bennett says he is looking forward to welcoming many players, young and old, old hand or newbie to the academy's facility.
"Our facility is conveniently located in the Permata Hijau area, where our stand-alone, 20,000-square foot indoor facility features programmes seven days a week and throughout the entire calendar year," Bennett says.
So there you have it. There may be no Bull Durham, but perhaps lurking somewhere out there in the gangs and kampungs of Jakarta is a Bull Tebet waiting to be discovered, waiting to slip a stick of gum in his mouth, chew and glare menacingly before sending in a sweeping curve under the lights.
Contact info
Facebook – https://www.facebook.com/thehitfactorysg