Indonesia Expat spoke to Mr. Christian Lindman, Assistant General Manager of Omnia Bali, to talk about his background, his role at Omnia, and their upcoming events.
Omnia Bali has become one of the most popular day clubs in Bali. Can you tell us about its unique design and concept?
Designed in collaboration with Woha Group and Rockwell Group, Omnia brings breathtaking views with stunning architectural details to provide form and operational function. Every element of the venue was carefully thought through from the width of the bar tops, to the placement of the daybeds. As this was the first Omnia Dayclub, branching off from our nightclubs and the first of the brand's move to Asia, we wanted to bring the "wow factor" of Vegas entertainment to Bali.
What is your role in the establishment? Can you tell us about your background?
I am half Finnish and half Australian, however I was raised in Singapore and lived there for over 20 years. My family has been visiting Bali since the 80s, but I first moved to Bali almost two years ago with my wife Cynthia and children as the pre-opening AGM, and that is my current role. We do not have an actual general manager at Omnia, nor Sake no Hana, but we have that responsibility.
Having previously worked in nightclubs across the globe from London, to Singapore, to Helsinki and Las Vegas, entertainment and hospitality have been my passion for over 14 years. In Las Vegas I worked with Hakkasan Group (Founders of Omnia Nightclub, Hakkasan Nightclub and many other venues), so when I was presented the option to return to Asia to open Omnia Dayclub with the group, it was an opportunity I could not turn down.
What do you think sets The Cube Bar and Sake no Hana apart from other bars and restaurants on the island?
Majestically nestled in tropical greenery on the dramatic cliffs of Uluwatu, both The Cube at Omnia Dayclub Bali and Sake no Hana offer day guests a spectacular experience with a view that differs from the rest of the Island. With the finest food, drinks and facilities in the region, all complemented by world class DJ entertainment, and with both brands co-existing within the property, this is definitely a hotspot for the global party set, bringing a new and unique day life experience.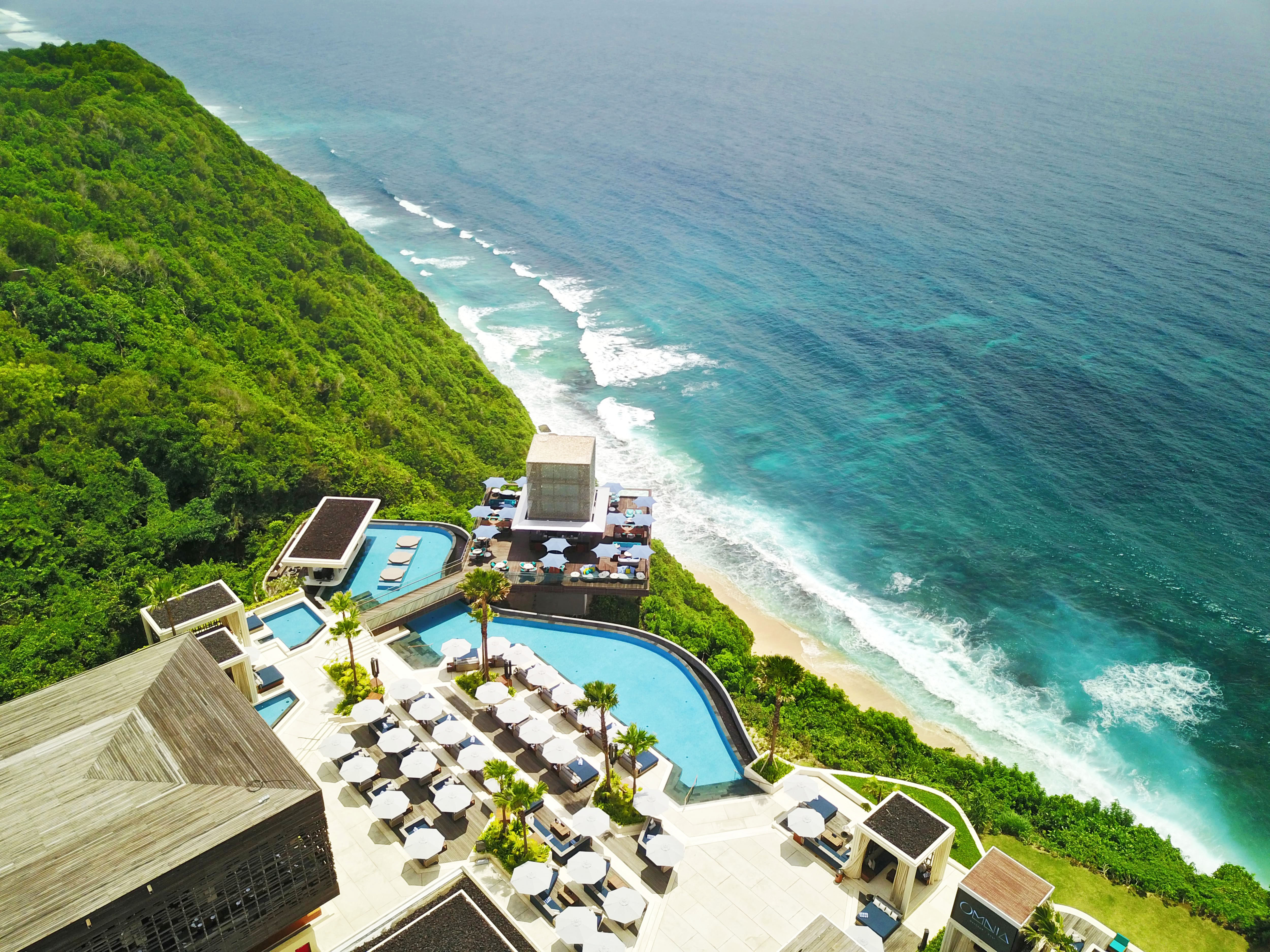 Omnia Bali has had some of the world's biggest DJs perform onstage. Who are you bringing next and who would you like to see perform at Omnia?
Our entertainment line-up is one of our biggest secrets, sorry. Our in-house team and international teams work tirelessly to bring the best and leading DJs constantly. Although I cannot say who is booked for 2019, I can say that all you have to do is look at our resident DJ list in Vegas and that's a good indication.
Ultimately, I would love to see Calvin Harris perform at Omnia. As one of our Las Vegas residents, I have seen him many times before, but to be able to bring one of electronic music's Gods to the Island of the Gods would be amazing.
The Holiday Season is fast approaching. What are Omnia Bali's special Christmas and New Year's events and promotions?
Over the festive season we are running a Christmas inspired food menu of roast beef and roast pork loin with all the extras. Aside from the food, we believe that our staff are one of the main reasons for our success, so we challenged the bar team to create five unique Bali Christmas cocktails. These will be available from December 22 to 26.
New Year's Eve will be another huge production by Omnia. Think HUGE fireworks, a top tier sound system, and a great line-up of artists performing. DJ Ruckus – whom GQ magazine called "the most sought-after DJ in the world" will be bringing us into 2019 along with some special guests.
What are the plans for Omnia Bali in the coming year?
We are constantly evolving menus, production, and of course our DJ line-ups – 2019 will have some really exciting add-ons in store, but these are all closely guarded secrets.
I can say though that we will have Duke Dumont on January 5, 2019.
Photos by: Martin Westlake
For more information visit www.omniaclubs.com/bali
Omnia Bali
Jl. Belimbing Sari, Banjar Tambiyak
Desa Pecatu, Uluwatu
Bali 80364, Indonesia
Table Reservations Inquiries:
[email protected] / +62 361 8482 150