Inaugurated by Ibu Susi Pudjiastuti, Minister of Maritime Affairs and Fisheries on October 16, 2018, Jakarta Aquarium is the first mall-based aquarium in Indonesia.
It is a collaboration between Taman Safari Indonesia and Aquaria KLCC, Malaysia, with a focus on edutainment for all the family. We pride ourselves on being a centre that focuses on conservation and preservation.
Jakarta Aquarium presents the concept of a holiday within nature, displaying the beauty and diversity of the Indonesian waters. We take you on a journey from soothing, to romantic, to adventure. There is something for everyone. Jakarta Aquarium has received the accolade of Trip Advisor´s Certificate of Excellence Destination 2018 and Indonesia Travel Tourism Awards (ITTA) as the Indonesian Leading Conservation Destination 2017–2018 / 2018–2019.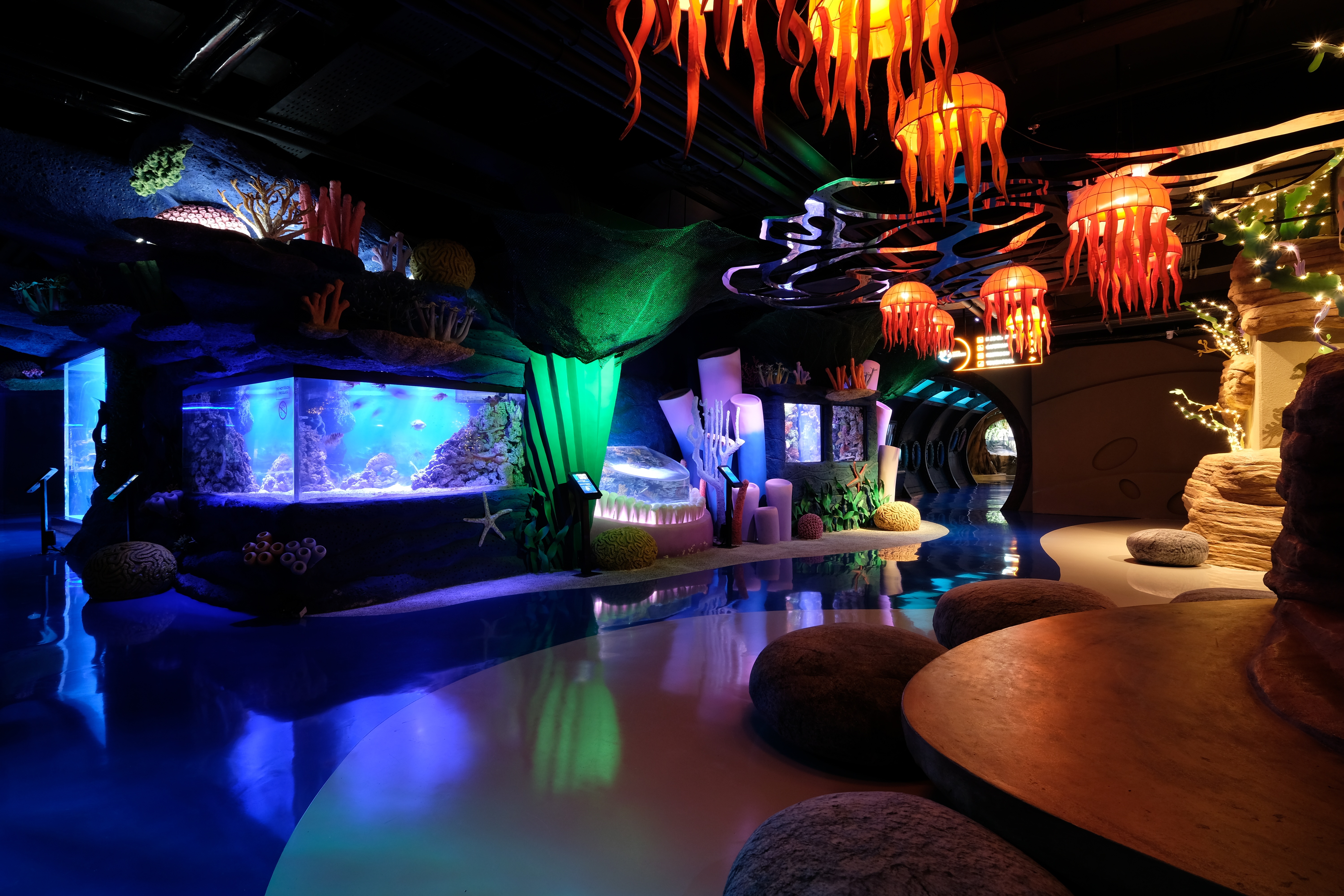 Jakarta Aquarium is known for our range of underwater animals and renowned for its many and varied zones which transport our guests into different regions and continents. It has an area of 7,200m2 with 3,598 animals and 354 species. The aquarium is much more than just large tanks for fish: it offers opportunities for everyone to discover the underwater world and see aquatic creatures closer, and to learn about the habits of all species with the support of our fully trained guest associates. It is an environment focused on the education of its patrons, especially children. The aquarium promotes awareness on conservation and preservation and we also work with many schools, by supporting their syllabus in their marine life activities.
Jakarta Aquarium invites everyone to find out more about the wildlife and marine biota of Indonesia. To open the minds of the younger generations especially the children, to teach them the importance of nature and their part to play in the conservation of our planet. We do this with the support of such initiatives as "LAUTKU BERSIH" which is a program to encourage people to explore the wealth of Indonesia and to support the preservation of our waters in Indonesia, and the rest of the world.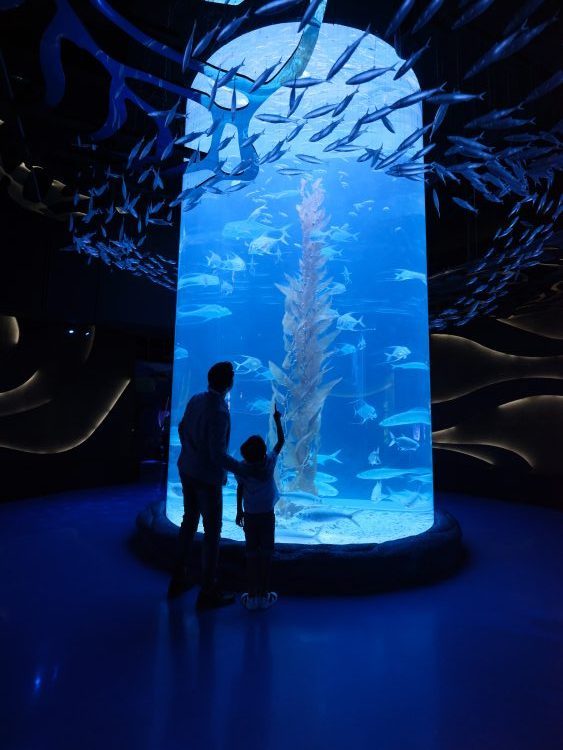 Jakarta Aquarium has several zones that can accommodate up to 2,500 visitors. They are; Deep Diving Zone, Island of Indonesia Zone, Indonesia Rain Forest Zone, Nurseries of the Sea Zone, Swirls & Jewels Zone, Touch and Find Zone, Rivers of Indonesia Zone, Jellyfish Magic Zone, The South of The Sea Gallery Zone, Aquatrekking, Pearl of the South Sea, and Theatre 5 Dimensions.
Jakarta Aquarium is located in the centre of the shopping area of West Jakarta Mall, Neo Soho, LGM-LG Floor, Jl. Letjen. S. Parman Kav. 28 Jakarta 11470. Open daily, Monday-Sunday and Public Holidays, 10am – 10pm.