In the vibrant cityscape of Jakarta, where towering skyscrapers dominate the skyline, a collection of enchanting rooftop bars stands as the epitome of urban elegance and panoramic indulgence.
From trendy lounges adorned with luxury decor to lush rooftop gardens decorated with twinkling lights, Jakarta's top rooftop bars are a testament to the city's unwavering commitment to creating unforgettable experiences high above the urban jungle.
Here are some recommendations for the most popular rooftop bars in Jakarta: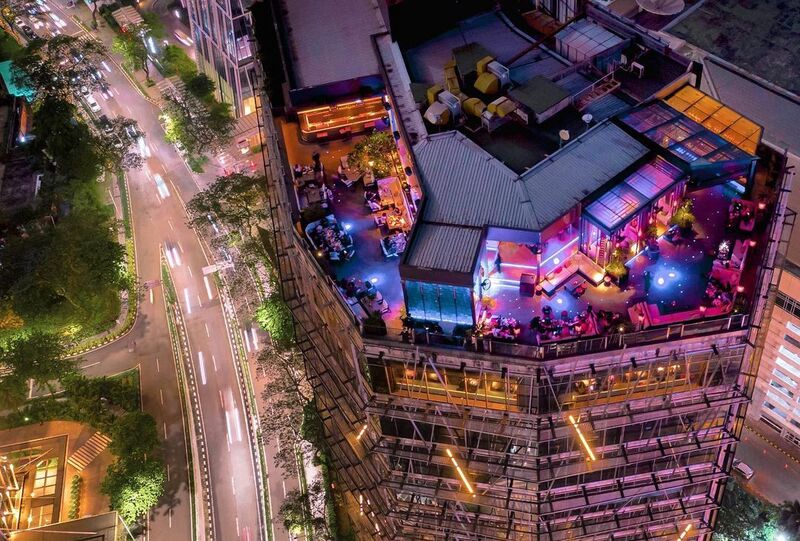 Chao Chao
Located amidst the skyscrapers of the SCBD, Chao Chao Rooftop is a sophisticated urban terrace that offers two bars, exclusive VIP cabanas, comfortable sofas, a spacious dining area, a DJ booth, and a lively dance floor.
Indulge in elevated casual dining, personalised mixology with breathtaking sunset cocktails, and vibrant late-night celebrations at the rooftop lounge.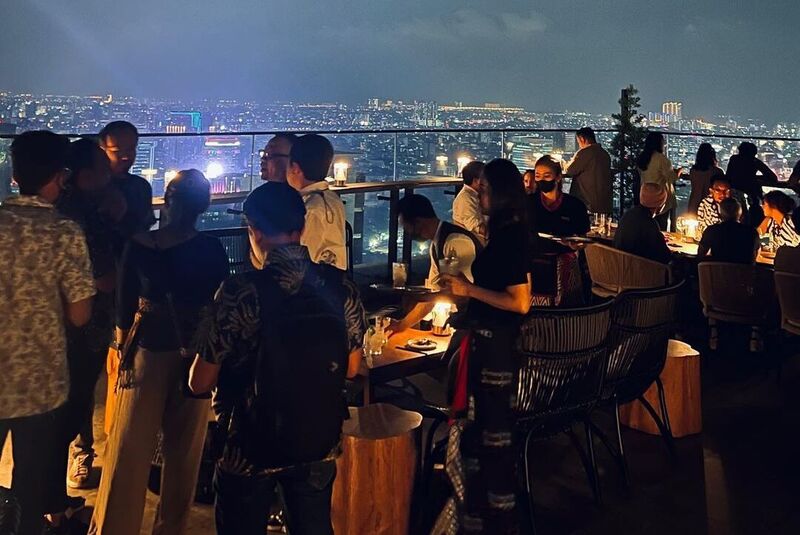 KITA Bar
KITA Bar offers an unforgettable experience with its stunning city views, vibrant ambience, and a wide selection of refreshing beverages, making it a must-visit destination for those seeking a memorable night out.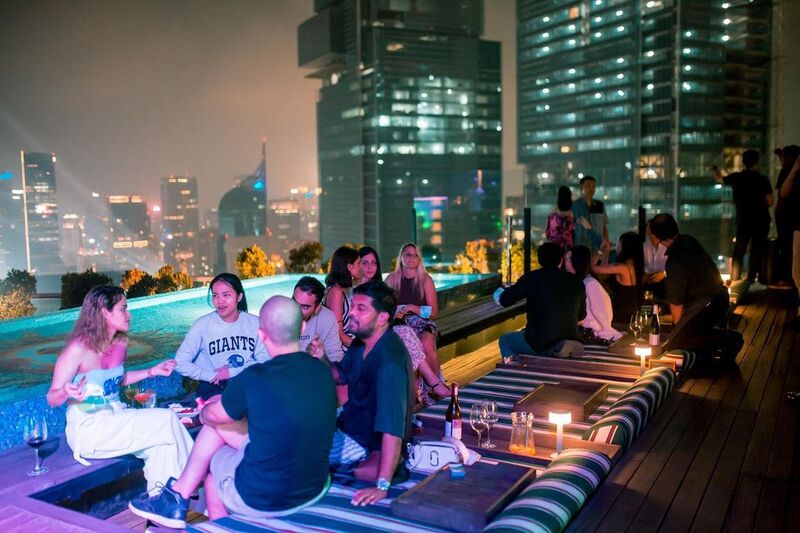 SKYE Bar & Restaurant
Prepare to be awe-inspired by the SKYE-high lounge, an elevated sanctuary that will leave you breathless. It offers the ultimate vantage point in Jakarta, providing exhilarating views, breathtaking sunsets, delightful libations, and captivating entertainment.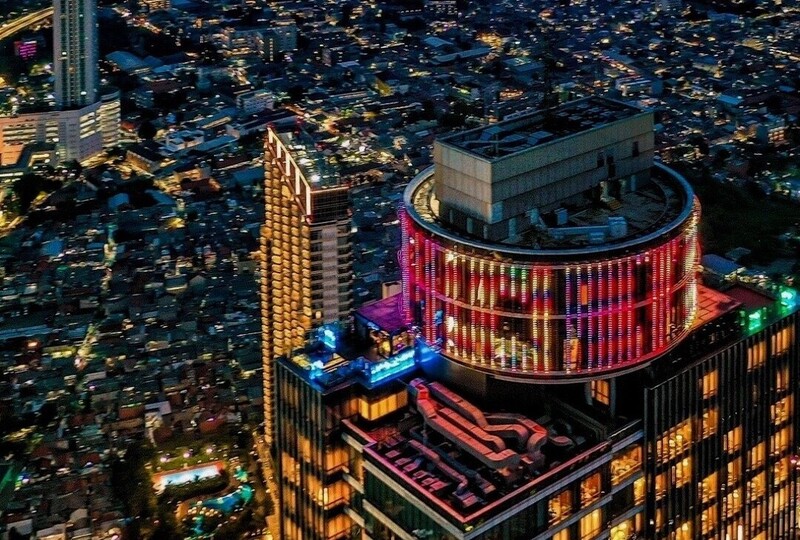 Henshin
Enter the exclusive elevator located on the ground floor of The Westin Jakarta, granting you direct passage to the city's highest rooftop bar on level 67. Immerse yourself in the vibrant and relaxed ambience, whether you choose to sit indoors or outdoors, while the bar's skilled mixologists showcase their expertise by creating exquisite Nikkei-inspired cocktails.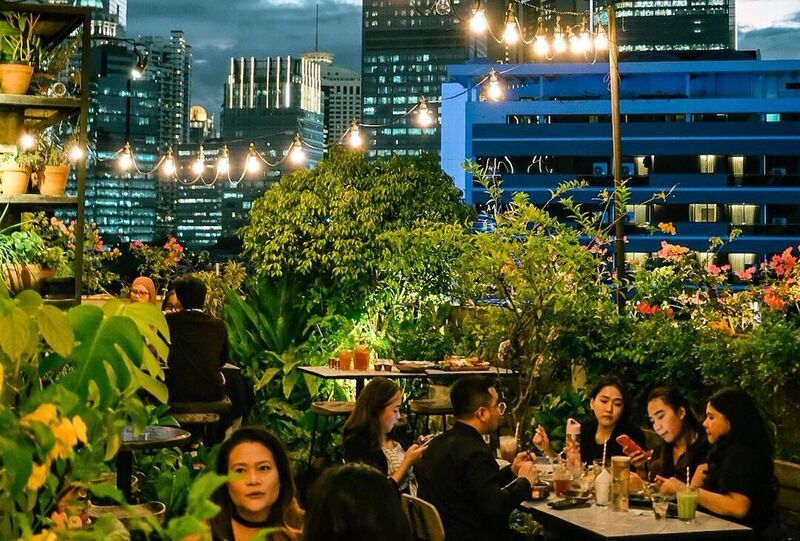 Hause Rooftop
Hause Rooftop presents an ideal setting to forge everlasting memories and cherish priceless moments. Located just moments away from the bustling city centre, this bar offers a rooftop view that is unparalleled. Whether it's a special occasion or a gathering, this exciting rooftop bar serves as the perfect venue.
Location: 6th Floor, MD Place Tower 2, Jl. Setia Budi Selatan No.7, Kuningan, Jakarta
Instagram: @hauserooftop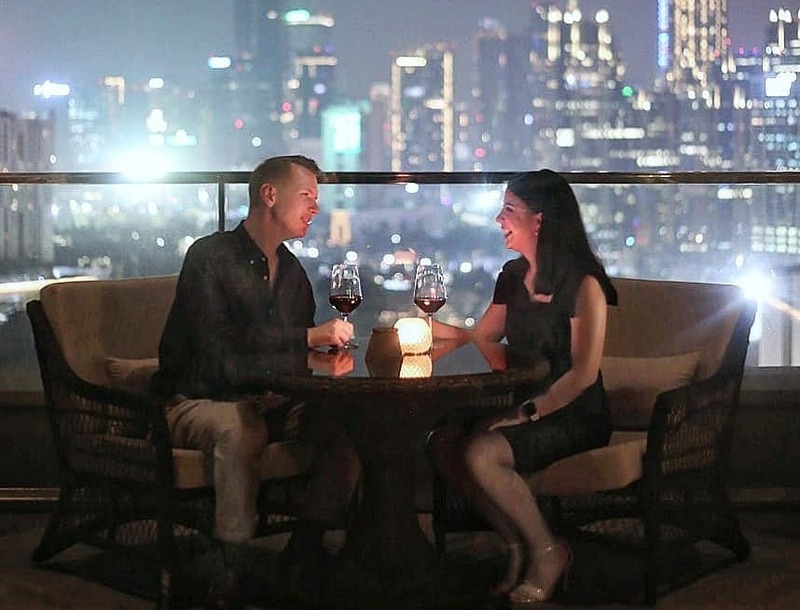 K22 Bar
With meticulous and discreet service, K22 Bar presents breathtaking vistas of the Jakarta cityscape. In addition to serving innovative cocktails, K22 also provides a range of Western and Indonesian dishes, allowing our guests to relish their culinary delights in a cosy open-air dining area.
Location: Fairmont Jakarta, Jl. Asia Afrika No. 8, Tanah Abang, Jakarta
Instagram: @fairmontjakarta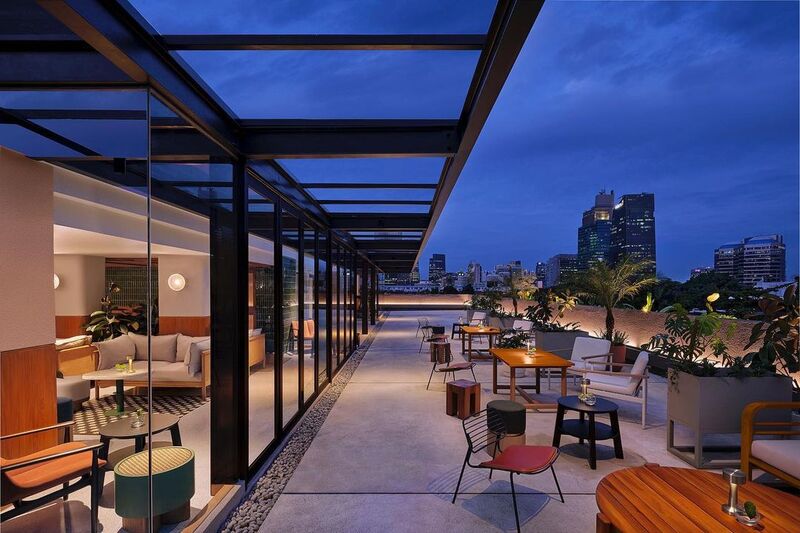 BART Casa Kuningan
The newly opened BART Kuningan is situated in the southern part of the city. Embracing the unique concept of Batch & Match, the cocktail menu offers an intriguing selection. BART is located in the heart of Jakarta.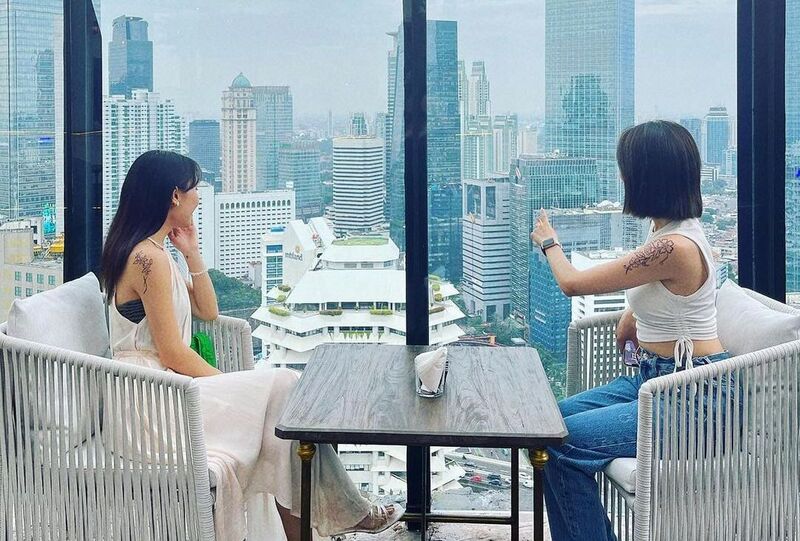 Cafe Cali
Experience the captivating aerial view of Jakarta at Cafe Cali. Situated in close proximity to the Sudirman Business District (SCBD) and within walking distance of trendy bars, vibrant dining establishments, and shopping hubs, this charming cafe offers a remarkable vantage point. Located on the 32nd floor of The Orient Hotel, Cafe Cali provides an ideal setting to revel in the city's radiant sunlight, enchanting sunsets, and the mesmerising glow of Jakarta's city lights.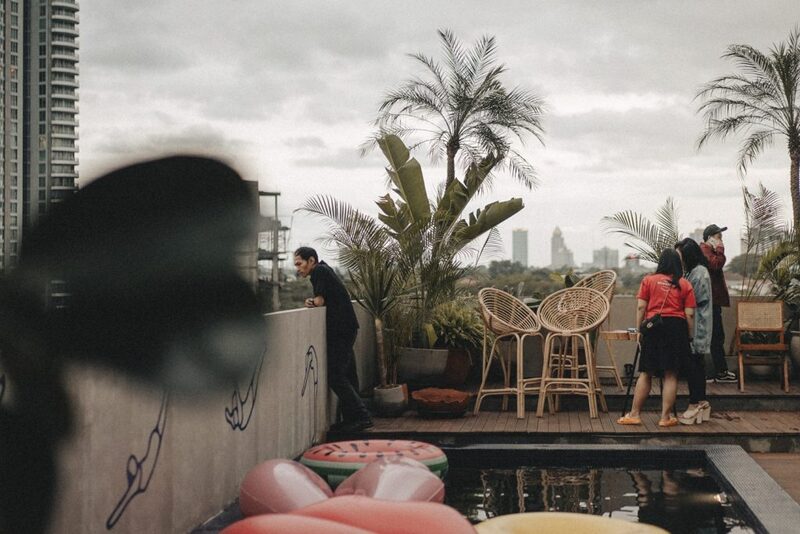 The Moon
The Moon at Hotel Monopoli offers a captivating and enchanting experience. Located atop the hotel, this elevated bar boasts a stunning view of the surrounding area. With its stylish and contemporary design, The Moon exudes a chic and modern ambience, creating a vibrant atmosphere for guests to unwind and socialise.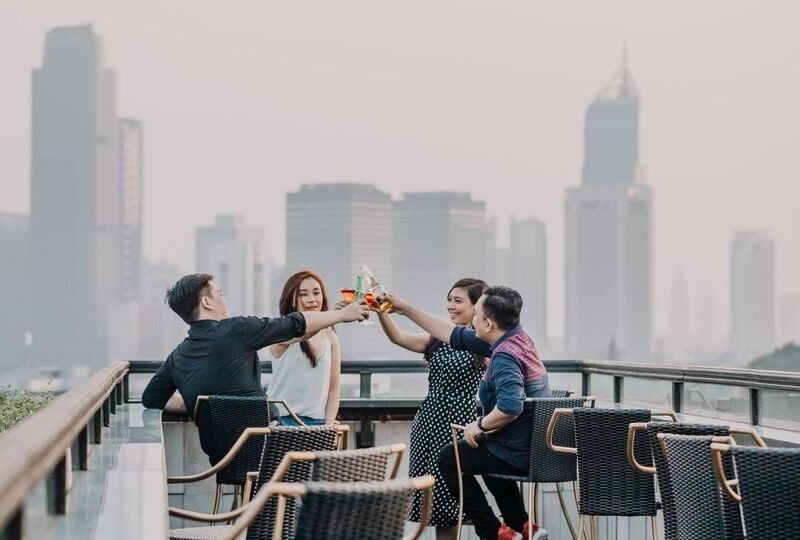 La Vue
Built from a former ageing building to become a neo-classical style hotel in Menteng, La Vue of The Hermitage Jakarta presents a warm and inviting atmosphere, reminiscent of a tranquil resort. The venue provides a comfortable setting to enjoy the picturesque views of Menteng.