SugarSand, located in Seminyak, Bali, is a popular beachfront dining destination known for its stunning ocean views and vibrant atmosphere.
Originally opened in September 2018, SugarSand has recently undergone a transformation, introducing a brand-new menu for lunch, dinner, and cocktails. The restaurant embraces the spirit of a Japanese neighbourhood eatery, offering contemporary Japanese cuisine in the famous Izakaya style.
The design of SugarSand is influenced by local Balinese culture, featuring intricate details inspired by the jukung, a traditional Balinese boat, combined with Japanese simplicity. The venue boasts two levels, with an infinity pool and a communal area on the first floor, providing a space to relax and enjoy the sea breeze. On the second floor, an open-air lounge offers panoramic views of the Indian Ocean, creating an ideal setting for unwinding and private gatherings.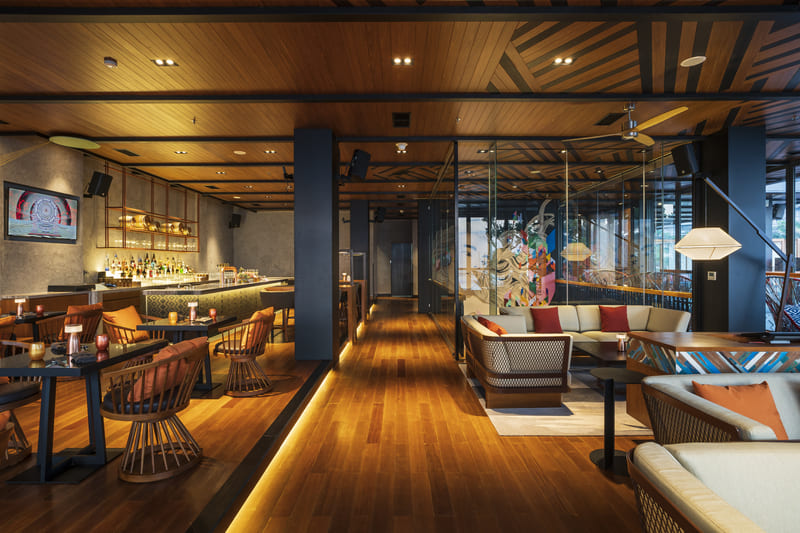 Heading the kitchen at SugarSand is Chef Syamsul Rizal, who brings his extensive culinary experience to curate a menu of modern Japanese dishes using locally sourced ingredients. Chef Syamsul Rizal honed his talents at Nobu and joined the establishment early last year after spending most of his tenure overseas. He has worked in the kitchen of international cruise liners, global hotel chains, and at some of the top restaurants in the US, Saudi Arabia, Switzerland, and Morocco. One of his points of pride is working at Miami's award-winning restaurant Nobu and Zuma in Dubai.
SugarSand is created to become a haven for lovers of fine food and drinks, music and culture, relaxation and celebration. During the day, guests can indulge in a variety of Japanese delicacies, including Wagyu Gyoza, Chicken Katsu Sandwich, Tacos 3 Way, and a selection of sushi. As the sun sets, SugarSand transitions into a convivial Izakaya concept, offering eclectic Japanese cuisines such as Gindara Miso, Spicy Tuna Sushi, and The Kiwami Wagyu Bollar Blade.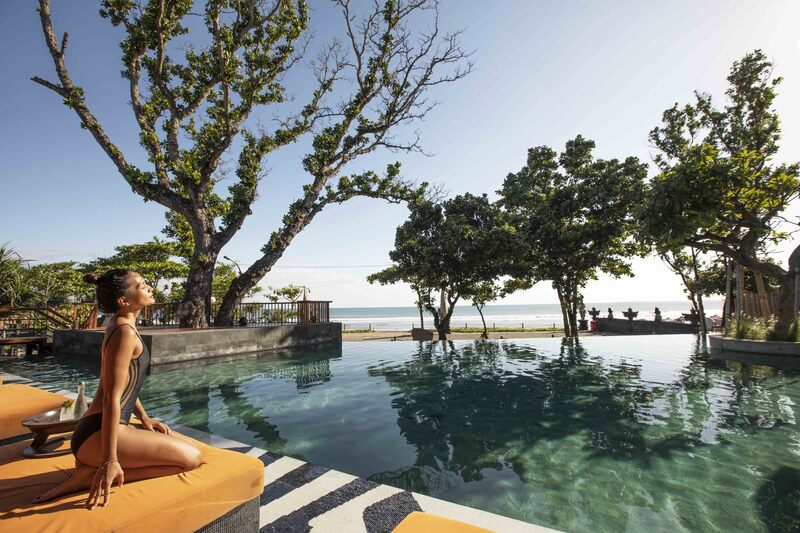 Complementing the culinary offerings, SugarSand's innovative Balixologists, led by head mixologist Dewa Ari, craft an array of enticing cocktails. Guests can explore the "homage to Japanese cocktail culture" series, which showcases Japan-inspired cocktails, or choose from the selection of signature cocktails that have been enjoyed since the restaurant's opening. Additionally, SugarSand offers Slow Cooked Infused G&Ts, adding a unique twist to the casual drinking experience.
To enhance the ambience, SugarSand features curated chill music from in-house DJs, creating a perfect atmosphere for socialising and mingling. The restaurant aims to provide a haven where people can enjoy fine food and drinks, music, and culture, and celebrate beautiful moments in a beachfront setting.
For more information, you can visit SugarSand's Instagram page @sugarsand.bali or the website seminyak.hotelindigo.com/sugarsand.