Meeting the specific needs of young students is more important than ever in today's constantly changing world.
As we talk about education, it's clear that there's a disconnect that requires a unique approach to support the growth and learning of middle school students. That's where the new middle school program at Sekolah Pelita Harapan Kemang Village comes in. A refreshing, innovative and meaningful program in international Christian education.
The middle school model, carefully designed and thoughtfully crafted, addresses the specific challenges faced by this age group. It aims to create a strong sense of community, foster an uplifting culture, and offer a dynamic learning environment centred around real-world problem-solving.
With these pillars at its core, the middle school model at SPH Kemang Village (KV) promises an educational journey that is as inspiring as it is transformative.
The 4 Pillars: SPH Kemang Village's New Middle School Program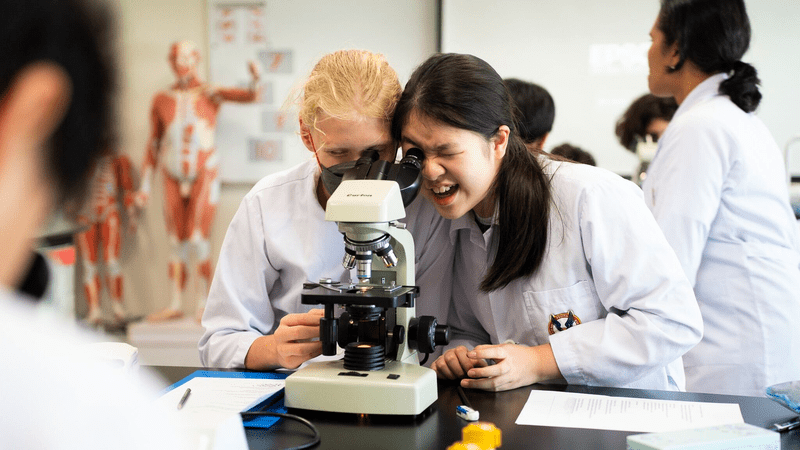 Culture
SPH KV takes pride in the dynamic culture that encourages students to embrace curiosity, explore who they are, and broaden their horizons. They also believe in creating a learning environment where students feel confident to take on challenging academic projects fearlessly.
Community
The middle school creates a strong sense of community among students by carefully planning their schedules and classrooms. Students here get to learn and grow together, support one another, and take charge of their learning. The classrooms promote active participation, enabling students to explore and engage with their subjects more deeply.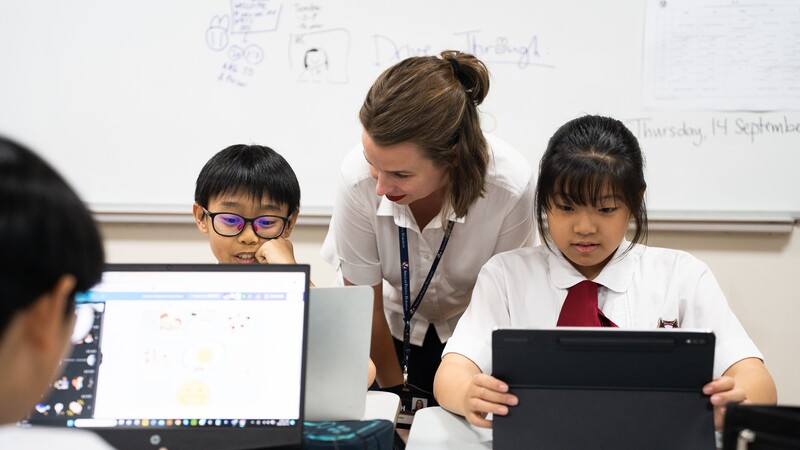 Teaching Team
At SPH KV, personalised support is key. Middle school teachers focus on two subjects, fostering holistic development, encouraging collaboration, and crafting challenging unit plans. These dedicated mentors go beyond the classroom, offering unwavering support, inspiration, and guidance as students navigate challenges.
Learning Environments
It's crucial to think of learning as a hands-on process. The learning environment includes student-centred classrooms, stimulating an interactive and collaborative experience. Teachers use thought-provoking questions to propel students' curiosity and inspire them to come up with creative solutions to challenges.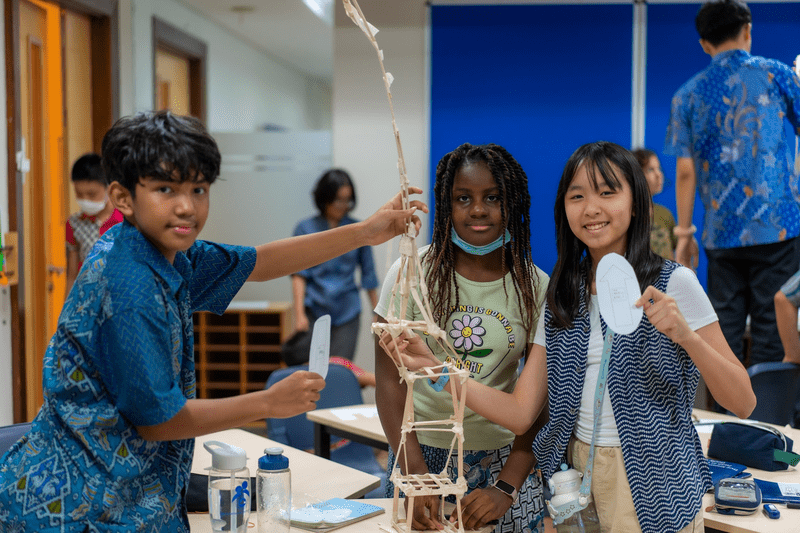 Journey of Interdisciplinary Exploration and Personal Growth
In this program, students get to explore a variety of interesting topics that grab their attention. They can choose what they want to learn about, giving them more control over their education. Whether it's Photography, Myths and Folktales, or Marsupials, students in Grades 6-8 dive into a wide range of exciting subjects.
SPH KV also offers several bootcamps to help with self-management and decision-making skills, as well as social awareness to promote responsible behaviours in personal, school, and community contexts. Among these programs, you'll find the Digital Citizenship boot camp, which extends learning to responsible online behaviour.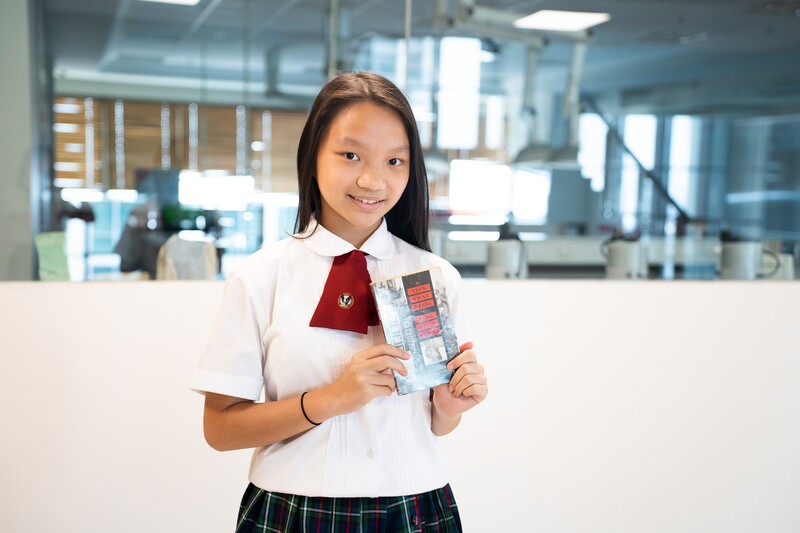 Joanne, currently in Grade 7, shared that she found her passions in Drama and Humanities at SPH KV. Drama lets her express herself creatively and build confidence through storytelling and teamwork. Meanwhile, humanities takes her on a journey through history and culture. Recently, her class connected their knowledge of Chinese culture in both Humanities and English, acting out skits from Ties that Bind, Ties that Break. SPH encourages projects and collaboration, making learning enriching and enjoyable.
Mrs. Jane Ymas, a Grade 8 teacher at SPH KV, emphasises the power of interdisciplinary projects. She highlights a Grade 8 project that combines science, language arts, and visual art, allowing students to explore endangered species, create poems, and display artwork at the Middle School Academic Fair.
"I firmly believe in challenging students to go beyond their limits, encouraging them to share their knowledge and passion with others," she shared.
"SPH KV is not just a place of education; it's a place where we mould future leaders, learners, and spiritual guides, and I am honoured to be a part of this transformative journey."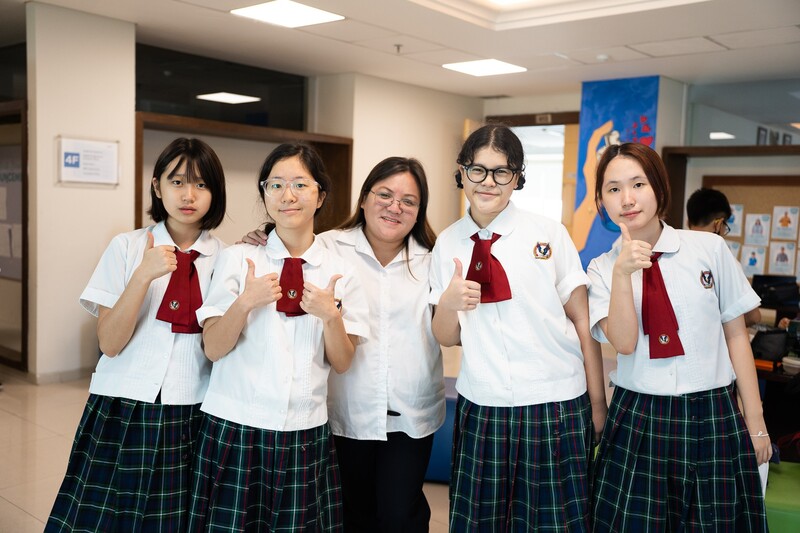 The Middle School Journey
The middle school program takes on the challenges of this important phase by following a well-thought-out plan that matches the ideals of the Association of Middle-Level Education. It cares about all-around growth, helping students not just with what they learn, but also with their spiritual, personal and emotional development.
"The SPH Kemang Village Middle School program stands out because of its dedication to holistic education, meticulous academic preparation, fostering social skill development, and nurturing teachers. We place a strong emphasis on community-building and maintaining open channels of communication with both students and parents. This ensures a seamless transition for students from junior school to high school and sets them on a path to not only excel academically but also thrive personally," shared Jenae Daniels, SPH KV Middle School Associate Principal.
Ready to explore the educational journey that awaits at SPH Kemang Village? Visit bit.ly/sphkvmiddleschool to discover how their middle school program fosters a culture of growth, community, and excellence.