Newcomer to the Kemang brunch scene, Seed, opened its doors to the public a month ago. With brunch places aplenty, Seed offers a new alternative in the food-loving neighbourhood. The brand-new eatery boasts the finest ingredients and exudes a warm, family-friendly ambience.
"It wasn't difficult to come up with the concept. However, it took months to find the right chef to execute what I exactly had in mind. Once I did, we just happened to click; of course, there were a few trial-and-error sessions, for about two months," co-founder Carissa gushes about one-month-old Australian all-day brunch eatery, Seed. Located at the heart of Kemang, Seed is a safe haven for health food devotees and plant-based enthusiasts. Its sleek, white-and-grey interior is befitting of light lunches and casual conversations with family and friends. Murals of tropical animals by Sanchia Milikiti adorned the walls of the restaurant, almost like an ingrained gesture to welcome guests of all ages. Carissa had envisaged a place which people of all ages could enjoy. "Kemang never loses its charm, yet parking seems to be an ongoing problem. We chose to open here at the Plaza Kemang 88, as this place has a basement. We aim to make this place family-friendly with the murals and baby chair," Carissa adds.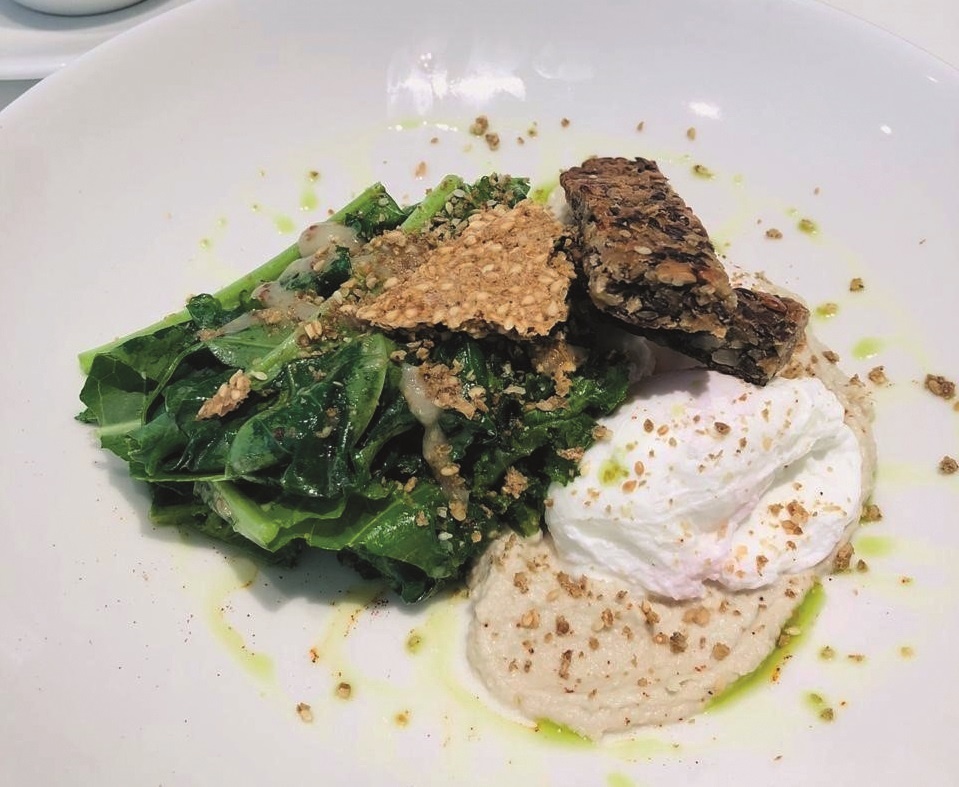 Carissa, who established Seed with her two sisters, describes how she was lured by the extreme variety of Australian brunches during her many trips to Europe and the USA. "It's exotic. It offers so much variety and, of course, its a lot healthier than the more common American breakfast! Here, we only use the finest ingredients, and most of them are imported," she said. Carissa further explains that the world-famous avocado toast was in fact, invented in Australia. Over the years, Australians have accommodated middle eastern, European and continental influences in their diet. Seed also strictly employs only canola and olive oils in its dishes.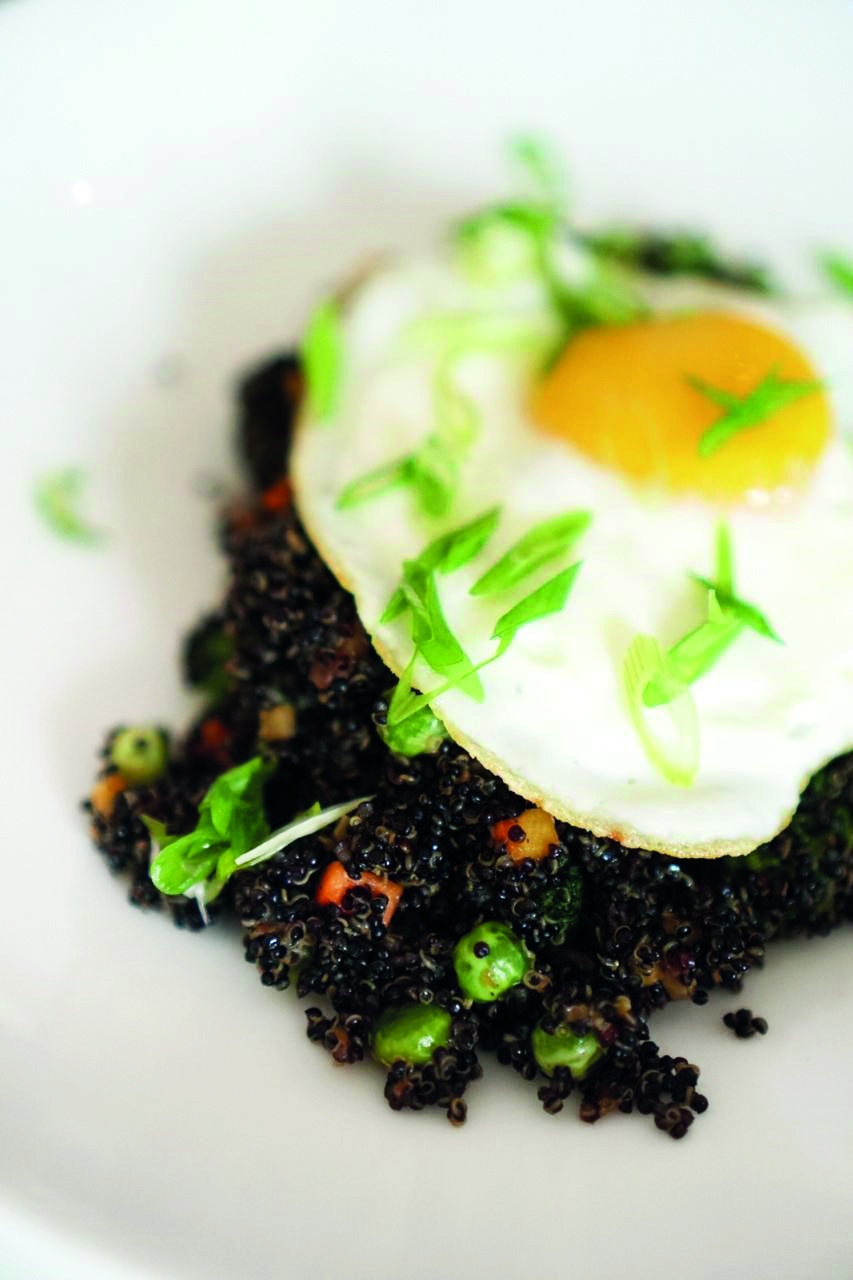 A newcomer to the Australian brunch, I was intrigued by the variety of food offered by Seed. The main courses seemed to be constituted of a fusion and amalgamation of various dishes from all over the world. When I asked for recommendations, Carissa offered the quinoa 'fried rice', which is meant to be a healthier version of the famous Indonesian dish nasi goreng or fried rice. I recalled my unpleasant experience with quinoa a week earlier at a central Jakarta brunch place. The sweet pumpkin-quinoa combination was bland and almost flavourless, despite all the positive reviews. I suddenly developed an aversion towards quinoa and was adamant to avoid it at any cost. Carissa, however, assured me that Seed employs the same ingredients as traditional Indonesian fried rice and that the dish is anything but flavourless. We decided to pursue the quinoa "fried rice", along with the kale and poached eggs, served with sunflower puree and multi-seed bread.
The kale with sunflower puree was a dish I devoured with a special zeal. The kale itself was extremely tasty, while the sunflower puree added a Mediterranean touch to it. I couldn't think of anything other than poached eggs to complement the vegetables. Served almost like a topping to the dish, the multi-seed bread was well-baked and scrumptious. It comprised flax, sunflower, and pumpkin seeds, along with oat grains. In case you wonder why the place is called "Seed", and the prevalence of seeds in its menu, one of the founders has a concise answer for this: "We called this place Seed after Jesus mentioned Seed in the Gospel of Matthew. The mustard seed grew into trees where the animals live. The trees provide shelter to animals and humans."
The second dish I had the privilege to taste, with just a hint of nervousness, was of course, the quinoa "fried rice." The first bite was enough to reveal the gist of the whole dish. I gave Carissa a nod, and was forced to swallow my words. The spices and vegetables had worked their magic in tantalising my tastebuds. The leaves, chilli, green peas, along with the egg, sunny side up, evoked a very familiar taste – yes, just like the world-famous Indonesian fried rice. I also had the opportunity to try the green hummus, another one of their specialties. The hummus salad was well-equipped with chickpeas, pickled beetroot, halloumi cheese and seed-dukah crisps, all dipped in French dressing – a health-bowl like option, especially for those in need of fueling up.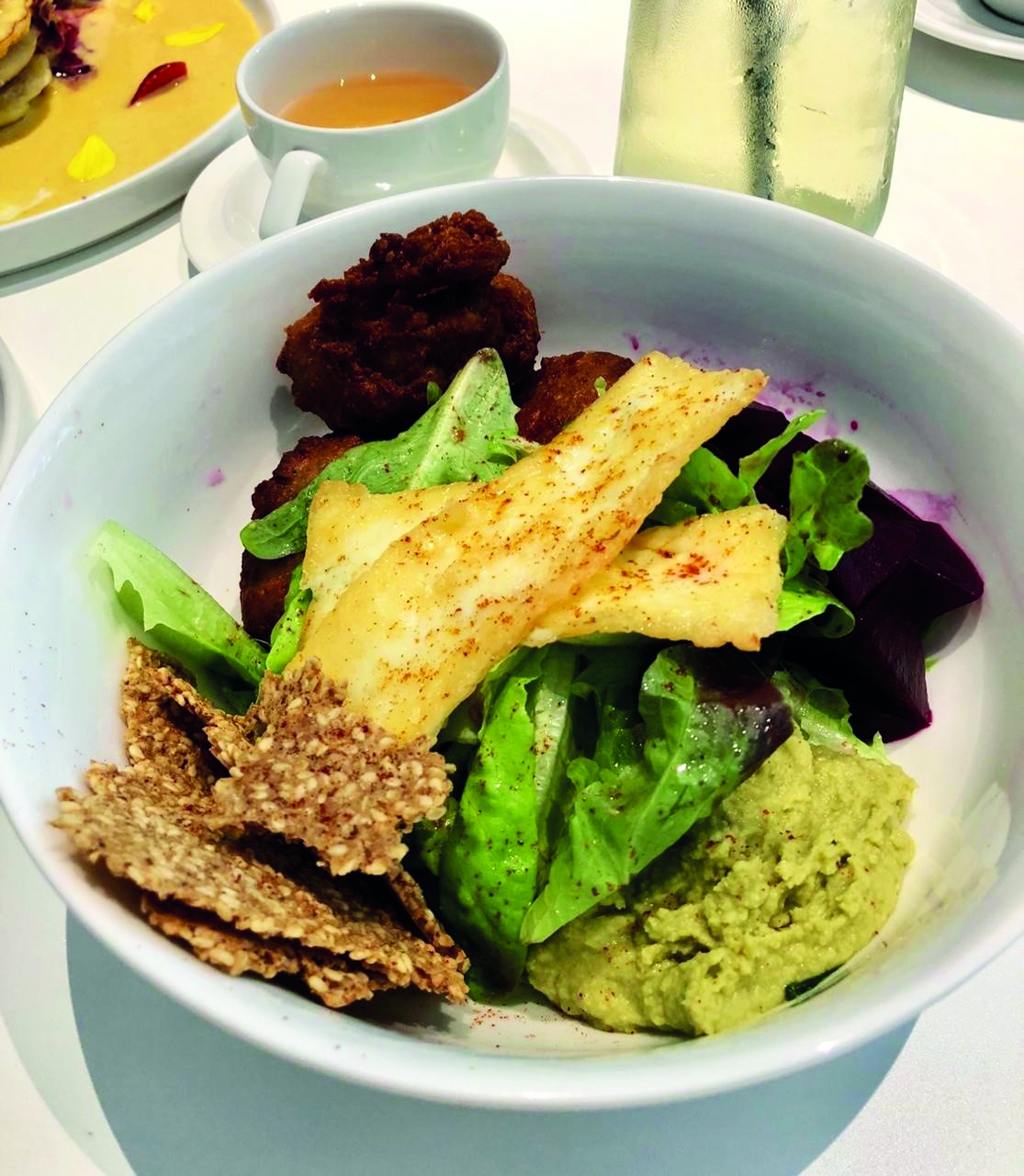 Some of Seed's other breakfast menu items include avocado toast, Greek yoghurt, Nutella pancakes, and a breakfast wrap. Alternatively, options for heavy meal lovers include garlic aglio-e-olio, creamy truffled carbonara and fried mac 'n' cheese balls. Another one of their signature dishes is the umami beef cheek, which is known to be slow cooked for eight hours, and offered with mashed potatoes, broccoli and onions. The beef cheek is guaranteed to be easily-cut, extremely tender, and succulent.
DESSERTS
We proceeded to try Seed's signature dessert, Miko's Lava Ube, which is served with vanilla vodka sauce, ube crumbs and an optional ice cream scoop. Over the last few years, Ube or purple yam has risen to be a popular constituent of desserts, especially Japanese ones. The Lava Ube dessert reminds me of a taro-like version of the famous molten lava cake. As I ingested the dessert and complimented its unique taste and texture, Carissa pointed towards another dessert, the sticky date pudding. This option is more popular among the sweet-toothed customers. Other desserts include carrot cake, lemon sorbet and banana bread.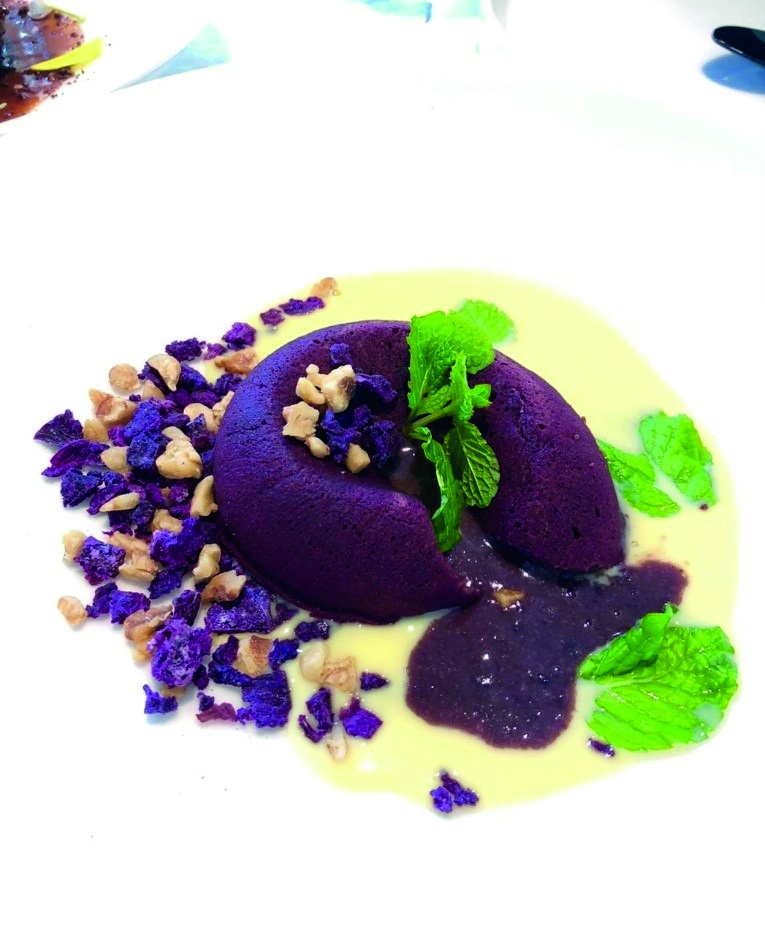 DRINKS
All of Seed's juices are cold-pressed, in an attempt to preserve the nutrients. Their signature drinks include a pink lemonade, and a green supreme juice, which contains bok choy, apple, pineapple and lemon. Seed also serves coffee and tea, both iced and hot. The iced shortbread cookie latte is their signature coffee: it features a house-blend latte with aromatic shortbread cookies.
I left Seed satisfied and satiated. The lush and invigorating flavours lingered in my mind for days, confirming the fine ingredients they employ in the dishes. The new eatery breathes freshness into the Kemang brunch scene.
SEED Jakarta 
Price Range: Rp 60K – 200K (Main Course)
Seed Restaurant
Plaza Kemang 88, Jl. Kemang Raya No.88, Jakarta Selatan,12730