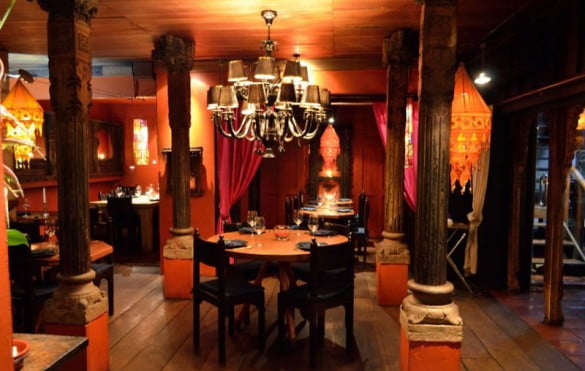 What are the things you look for when choosing a venue for a dinner date? Good food, possibly to share for a bit more intimacy. Candlelight seems to make anyone look sexy, great mood lighting for a date. Maybe a bar or lounge nearby so you can continue your evening. If it's a first date and you want to secure a second, an anniversary or even your 23rd date and not counting, I've just discovered a lovely place for you and your someone-special to have a full evening minus Jakarta traffic.
Let me introduce you to a different three in one in Jakarta. Face Jakarta has 3 unique characters tied up in one neatly tied bow. Lan Na Thai is the most known of the three, serving Jakarta Thai cuisine for 16 years. Hazara is a North Indian restaurant and last but not least Face Bar, a cocktail bar popular amongst journalists. Lunch service is dominated by luncheons for executives working nearby and dinner advances into a more romantic atmosphere where not only couples but groups of friends can be found.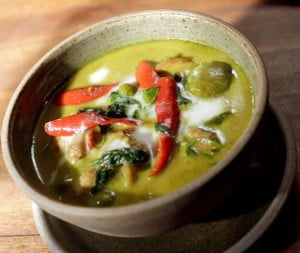 Each venue has a different style with dark wooden floors, brightly coloured walls and dim lighting as features that bring each entity together. Face Bar has oriental day beds, lounge seating with tables and high top bar stools around an island bar. The inspiration for Face Bar's decor comes from the silk route; decked with antique pieces originating from China. Hazara has dimly lit traditional Indian cloth chandeliers and mounted tea lights on the walls, luxe bright pink silk curtains and a room with natural light, used for larger groups, looking out into the garden. Lan Na Thai, which sits on the second floor, is open for business at lunch but shares Hazara's tables for service.
Although Lan Na Thai is the most famous in the family, I took a particular fondness to her lesser known sister Hazara. Indian food has specific spice selection, if these spices are not used well, dishes lack definition and character. Hazara is not a victim of homogony nor has the big bully cumin taking centre stage at all times. We had the mixed platter – Samosa, Lamb Kebab, Chicken Tikka and Calamari with mint sauce. The Kebab was well spiced and full of flavour, nothing over powering. The Chicken Tikka had tartness from the homemade yoghurt. The Calamari was soft within but crispy on the outside from the batter infused with spices, namely cumin. The mint sauce was a great accompaniment; a refreshing yoghurt and mint mix that I liberally applied to my Chicken Tikka. A vegetarian option is the Lentil curry; a creamy, rich taste without the heaviness of dairy and a slight earthy note, great with the Coriander and Garlic Naan. If you do intend on getting a good night kiss, ask for the plain Naan, or guzzle a few glasses of wine from their extensive wine list before any attempts.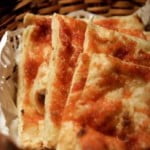 Lan Na Thai served up some Papaya Salad and Pad Thai. Thai food is about the balance of sweet and sour, harmonising the opposing sides. The tangy salad was well balanced and had a variety of textures from the peanuts, carrots and young papaya. The Pad Thai was on the sweeter side of Thai cuisine. The noodles were firm and had a good ratio of noodles to prawn, egg and vegetables. We also had the Grilled King Prawns, sliced in half with shell intact. The firm meat went well with the crunchy bits of peanut and had a caramelised smoky flavour.
When I asked Ramon Meijer, General Manager, what makes Face Jakarta different he replied "Our strength is our consistency" The standard of service and food should not fluctuate and Ramon is dedicated to ensure that the experience offered at Face Jakarta, is the experience that all members of staff are proud to provide at any time of day or week. Both restaurants are open for lunch daily from 12:00pm – 2:30pm, dinner from Sunday to Wednesday 6:00pm – 10:30pm and Thursday to Saturday 6:00pm – 11:00pm. Face Bar is open daily from 5pm and graciously offers all day happy hour on Sundays and 5:00pm – 8:00pm Monday to Saturday.
Face Jakarta
Jl. DR. Kusuna Atmaja No.85
Phone: (021) 31934721
Email: [email protected]
www.facebars.com