As the sun dips below the horizon and the vibrant colours of Bali's tropical days give way to the luminescent glow of its nights, the island comes alive with a different kind of energy.
Whether you're a nocturnal party enthusiast or simply looking to unwind and let loose after a day of exploring this Indonesian paradise, Bali offers an array of nightclubs that cater to every taste and style. Join us as we delve into the island's after-dark scene and explore the venues that make Bali's nightlife an unforgettable experience.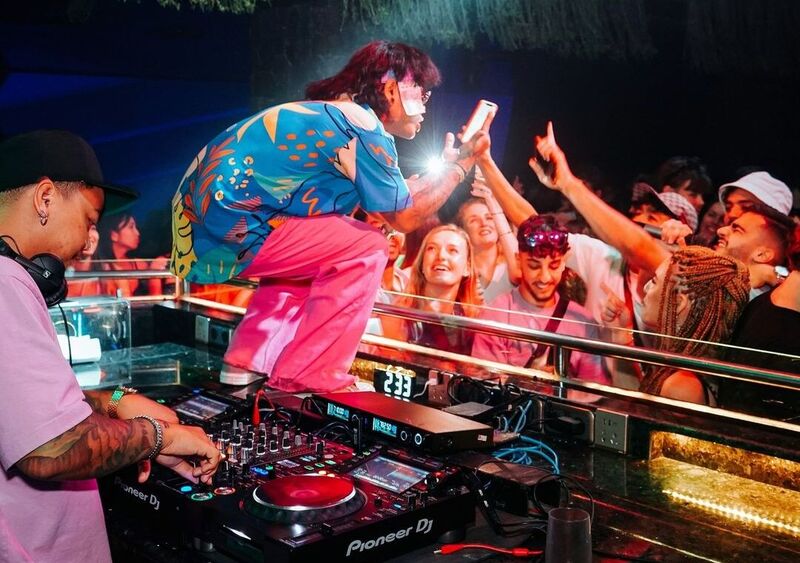 ShiShi
ShiShi is a multi-faceted nightlife destination in Bali, spanning three luxurious floors, each defining its own unique class and style. The ground floor is home to the Izakaya Lounge, while the second floor transforms into an EDM haven with a mesmerising LED ceiling light show and powerful bass from the Void sound system. For those seeking the best RnB in Bali, the rooftop at ShiShi is the ultimate destination, where party vibes and the sounds of RnB and Hip Hop fill the air. From classics from Biggie's era to the latest tracks by Drake, the DJ ensures an unforgettable experience on the top floor, making it the go-to spot for music and fashion enthusiasts alike to dance into the early hours of the morning.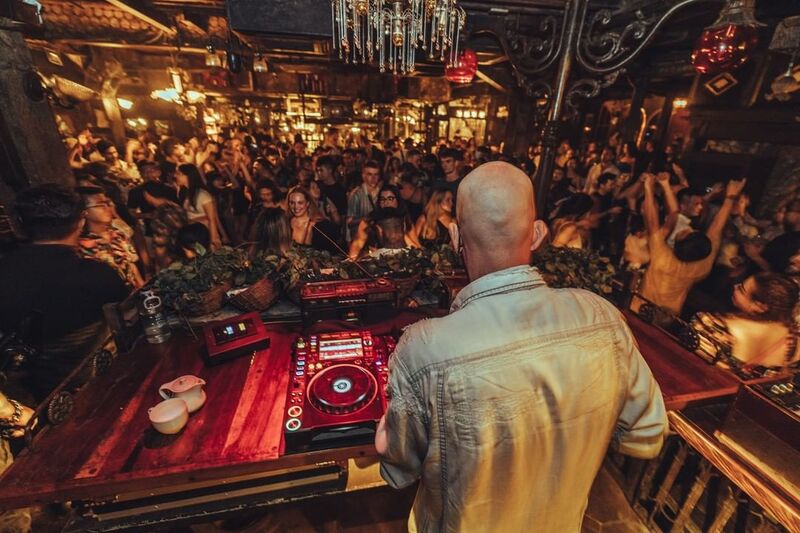 La Favela
Inspired by the lush jungles of Bali, the vibrant favelas of Rio, and the underground nightlife of London and New York in the early '90s, La Favela was meticulously designed to captivate. The venue is renowned for its iconic Jesus statue, and its concept encompasses various elements, from the architectural elements to the street art, and from the ambient lighting to the carefully curated music selection, the concept of La Favela has consistently aimed to introduce Bali to its very first underground party scene. It's a departure from the typical techno and house music scene, offering a musical vibe that's universally loved and danceable. It's all about old-school vibes that maintain a sense of quality and authenticity, never compromising on the experience.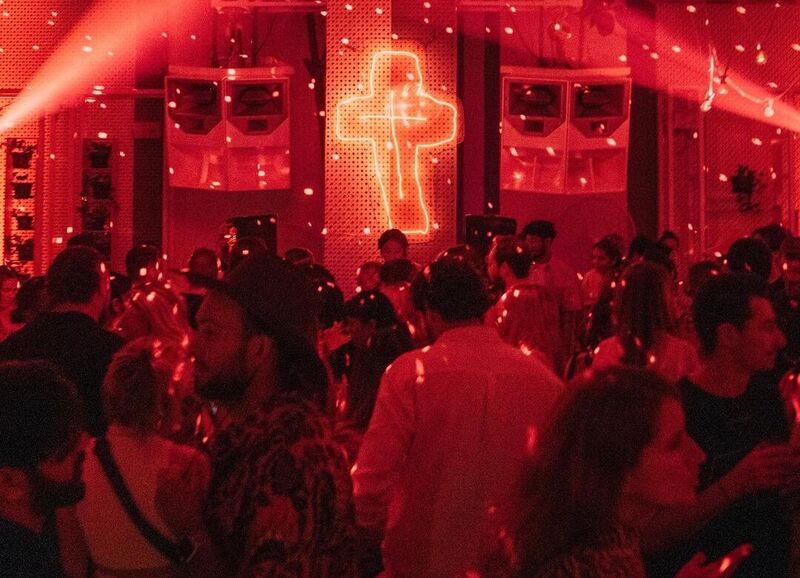 Da Maria
Designed with stunning interiors crafted by Roman architects Lazzarini Pickering, Da Maria is a vibrant fusion of Italian culture. It celebrates the diversity of Italian cuisine, wine, music, fashion, art, and friendships, infusing the heart of Seminyak with a touch of Capri. ]While it is predominantly a chic up-market Italian restaurant, Da Maria also transforms into a trendy nightlife destination on select nights. After 10 PM, the ambience shifts, making it a popular spot for those seeking vibrant evenings. Wednesdays groove to Hip Hop beats, while Thursdays and Sundays come alive with House, Techno, and Minimal music, ensuring a diverse and lively experience for its patrons.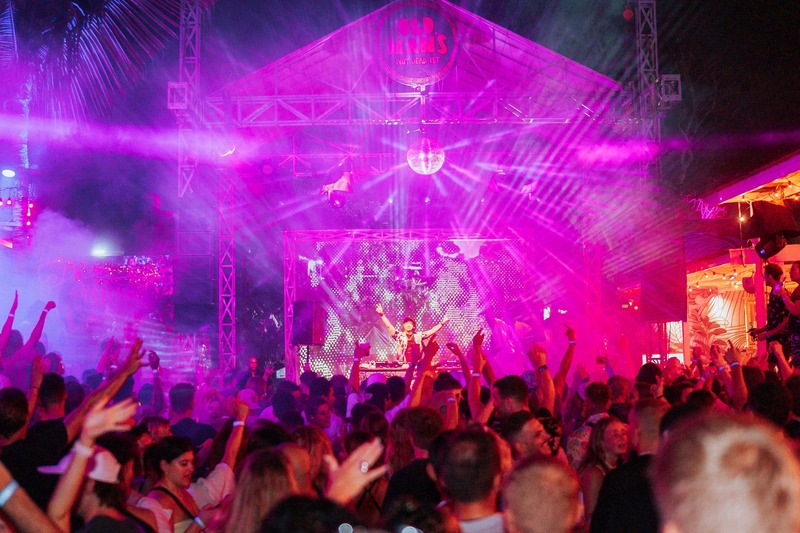 Old Man's
Named after the renowned local surf break, Old Man's stands as an iconic establishment in Bali, nestled in the heart of Canggu. Located on the famed Batu Bolong beach, a surfer's haven with impressive waves and breathtaking sunsets, Old Man's serves as the ultimate destination for food, drinks, and entertainment. Besides its popularity as a dining and drinking spot, the venue regularly hosts a variety of events, featuring live bands and both local and international DJs, promising a vibrant atmosphere for its patrons. Operating every day until 1 AM, Old Man's offers a seamless transition to continue the party when the tide is right, as visitors can simply move down to Sand Bar for more revelry.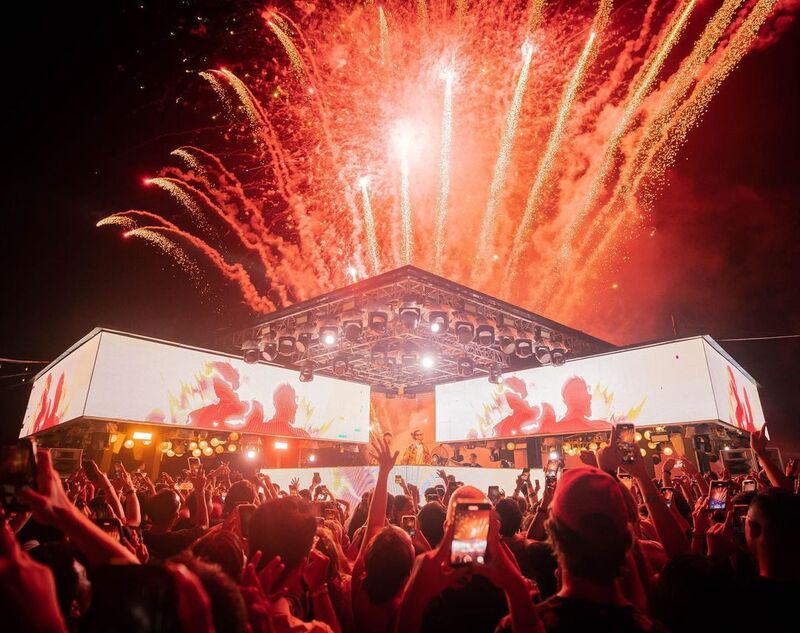 ATLAS Beach Fest
Atlas Beach Fest claims itself as Bali's premier destination, nestled on the iconic Berawa beach. This expansive locale houses the impressive Atlas Beach Club, acclaimed as the world's largest beach club, alongside the esteemed W Atlas Superclub, Bali's largest nightclub. Here, visitors indulge in a lavish holiday experience that's second to none. The beach club, spanning an immense 30,000 square metres, captivates with a breathtaking waterfall feature. Atlas embodies the essence of an all-day party venue, inviting guests to revel in the festivities both during the day and well into the night. As the sun sets, the beach club seamlessly transforms into a chic nightclub setting, while the superclub provides an indoor alternative for those seeking to dance the night away.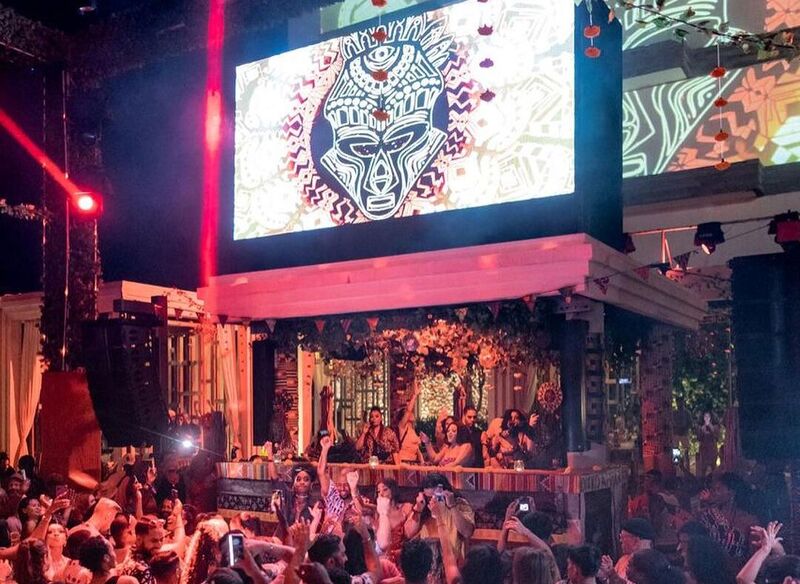 Savaya
Open every day of the week, Savaya – formerly known as Omnia – is a captivating destination nestled between the untamed beauty of the jungle and the towering limestone cliffs of Uluwatu. This haven of luxury and a round-the-clock party spot rests upon a stunning natural wonder, perched 100 metres above the Indian Ocean. Savaya has gained global acclaim for hosting A-list musical artists and DJs, including the likes of Diplo. It is equally celebrated for its iconic Cube-Bar design and an infinity pool that extends out over the precipitous Uluwatu Cliffs, offering guests an extraordinary and unforgettable experience.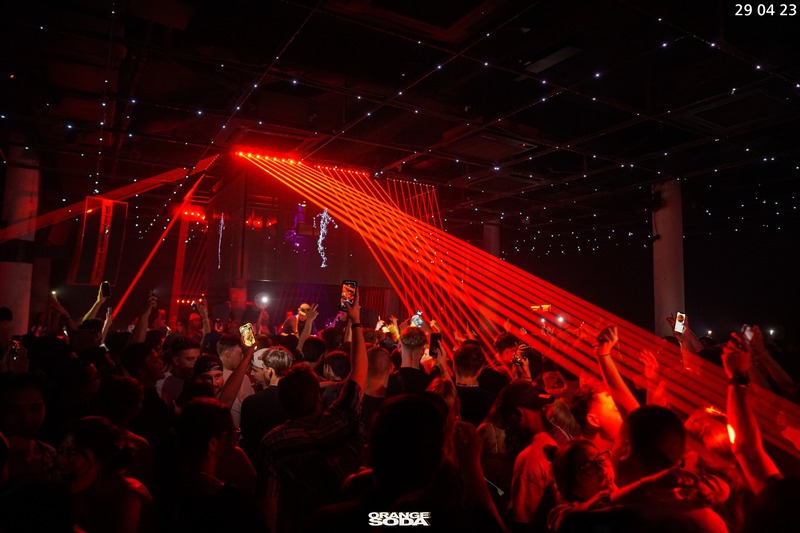 Vault
Bali's pioneering and sole world-class underground nightclub is the brainchild of a collective comprising Western and Indonesian friends, each boasting decades of experience in the underground and non-commercial music scene. As a result, Vault has emerged as a distinctive and sought-after destination for music enthusiasts. Entering the venue is an experience in itself, with guests traversing a dimly lit corridor shrouded in heavy red velvet drapes that conceal the bunker-like door, evoking the feel of a secret speakeasy, adding an extra layer of intrigue to the club's ambience.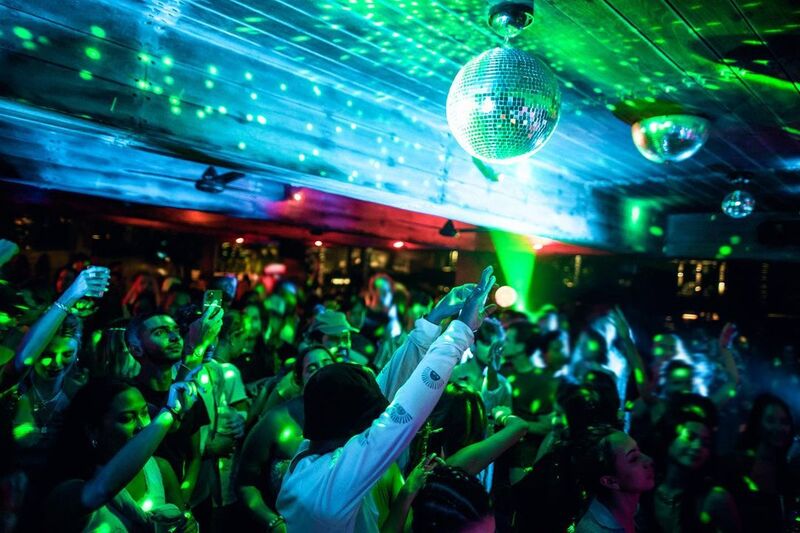 Potato Head
Potato Head, a bastion of musical diversity and relaxation, presents a daily soundscape that ranges from Balearic beats to disco and house. The establishment proudly boasts its curated roster of resident DJs who ensure a continuous flow of beats to elevate the atmosphere. On weekends, Potato Head becomes the stage for special events, where a handpicked selection of beloved artists from diverse musical genres converge to captivate the audience. As the day unfolds, this oceanside haven transitions seamlessly from tranquil early mornings and tropical afternoons to awe-inspiring Balinese sunsets. Finally, it culminates in late-night dance sessions, offering a holistic experience of seaside indulgence.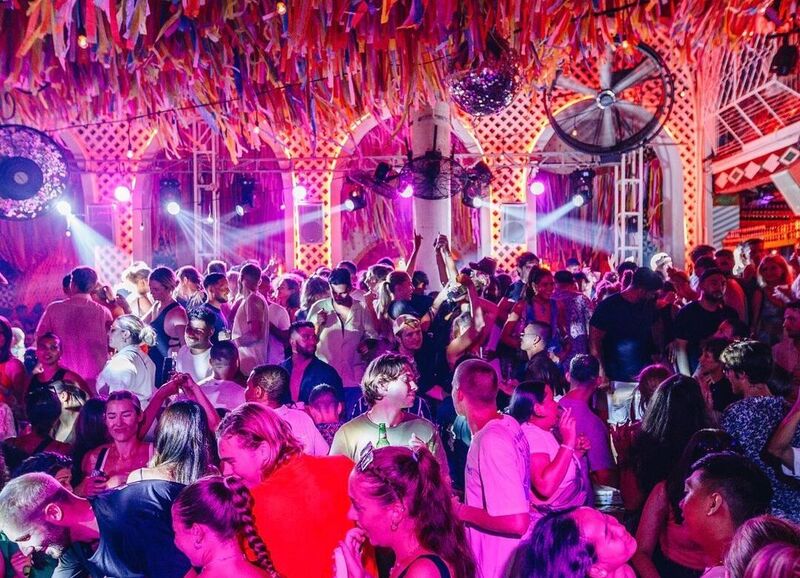 Motel Mexicola
Operating from 9AM to 11PM as a vibrant Latin restaurant before transforming into a lively nightlife destination from 10PM to 1AM, this establishment is centrally situated in the heart of Seminyak. Its visually striking exterior mirrors the essence of a traditional Mexican hacienda, featuring a colourful facade that exudes a vibrant atmosphere reminiscent of Mexico. Upon stepping inside, guests are instantly immersed in the lively decor, adorned with vivid murals, vintage trinkets, and neon signs, creating an authentic and captivating experience, akin to attending a lively fiesta south of the border.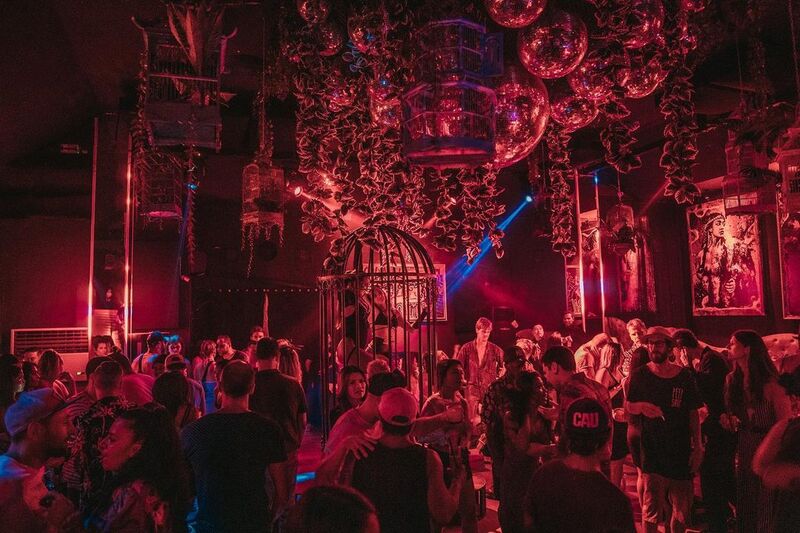 Red Ruby
Aesthetically, Red Ruby emerges as a captivating blend of meticulously woven concepts. Drawing inspiration from New York's Disco scene of the '70s and '80s, it pays a heartfelt tribute to the era that ignited the movement. Musically, however, this club takes influence from the underground avant-garde scene in Berlin, Ibiza, Barcelona, and Amsterdam, serving as a platform for the most cutting-edge music of the moment. By seamlessly merging disco glam decor with the forefront of the underground scene and infusing it with the unique essence of Bali, Red Ruby encapsulates the very soul of the establishment. This is a full-fledged nightclub where guests are immersed in a spectrum of house, techno, and hip-hop tunes, ensuring an unforgettable and diverse musical experience.