Indonesia is known to have many mountains that are interesting to climb.
These mountains are scattered across various places and each of them is unique. From mountains that have beautiful views to others that have a very challenging track to reach the top, there are plenty to adventure up. Especially on the island of Java, there are a number of mountains that have extreme hiking trails and lie ready to challenge you.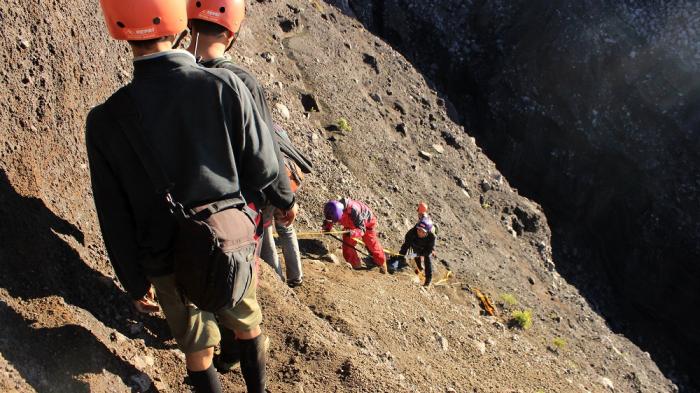 1. Raung (3,344 MASL)
What people remember about Mt. Raung is the trail heading to the peak. Some hikers say it's the true peak of the mountains in Indonesia. Different from other peaks on the island of Java; to get to the top of Mt. Raung, you have to traverse and climb steep rock cliffs with the help of webbing or kernmantle. It's no wonder that the Peak of Raung was named the most difficult peak to reach. Only people who have conquered fear within themselves will be brave enough to reach the Peak of Raung. Mt. Raung is the second highest mountain in East Java.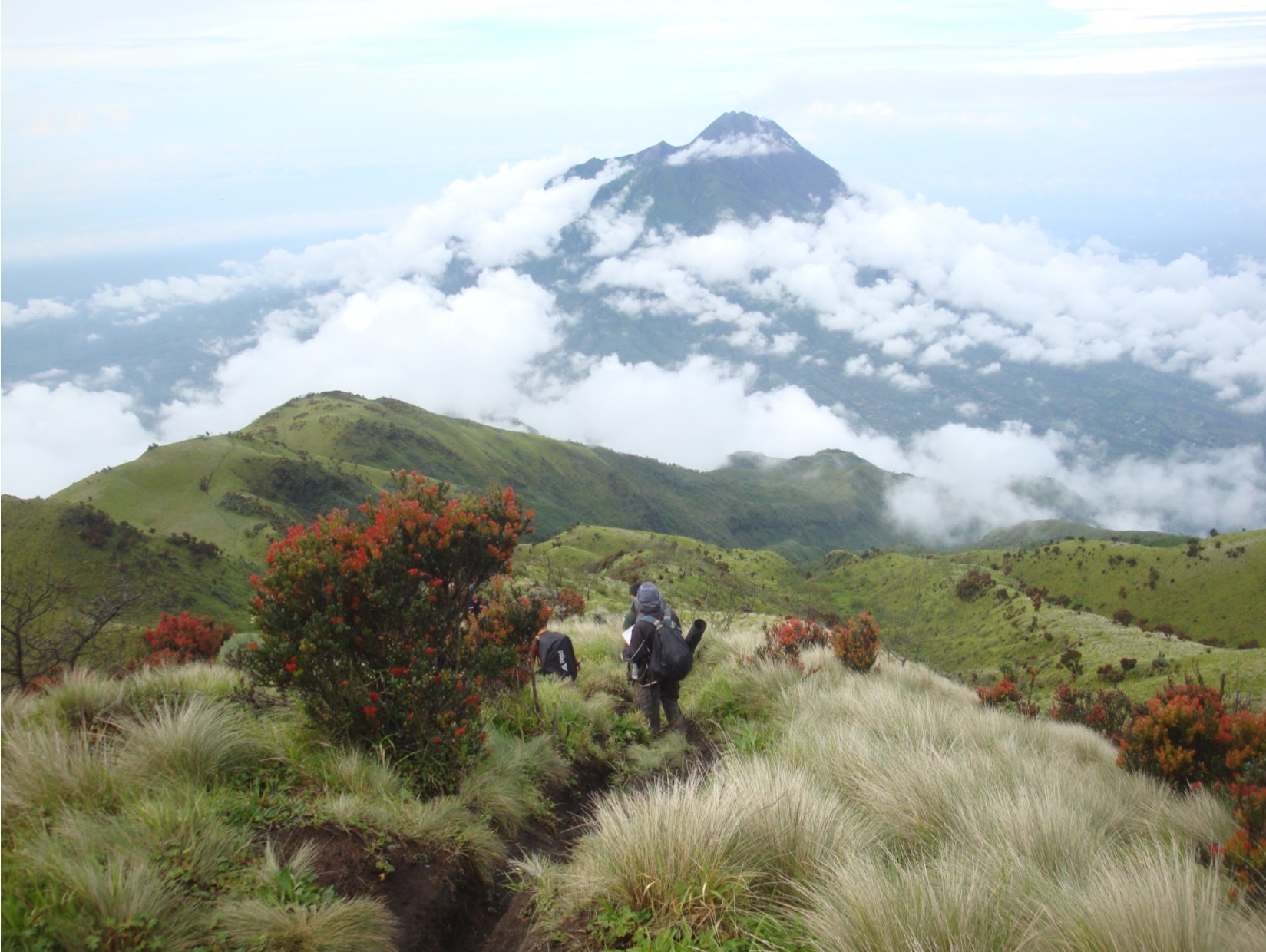 2. Argopuro (3,088 MASL)
Argopuro is famous for its extreme track. Located in Probolinggo Regency, Lumajang Regency, Jember Regency, Bondowoso Regency, and Situbondo Regency, Mt. Argopuro is the longest mountain in Java. When measured from one side to another one (Baderan gate in Situbondo to Bremi in Probolinggo or vice versa) the Argopuro track is around 60km. It's around the same distance between Yogyakarta to Solo.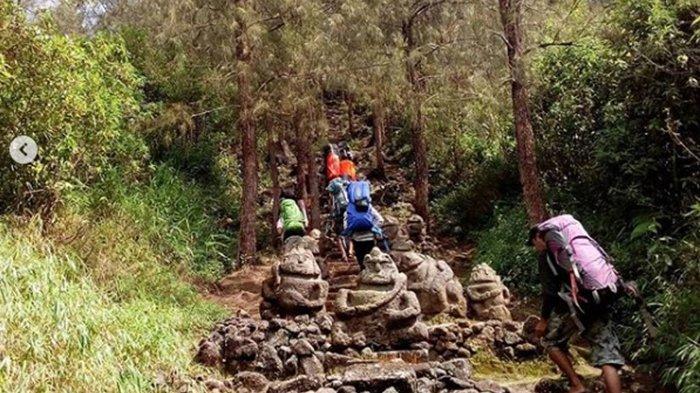 3. Arjuno (3339 MASL)
For climbers, Mount Arjuno is one of the mountains that has quite extreme hiking trails. One of the famous parts of Mt. Arjuno's track is the forest of Lali Jiwo. This forest is surrounded by very large pine and fir trees. Reportedly, Lalo Jiwo's forest can make climbers lost and confused about their direction. The most surprising thing is that it makes the climber forget everything, even themself. It's a myth, but people do claim to have experienced it.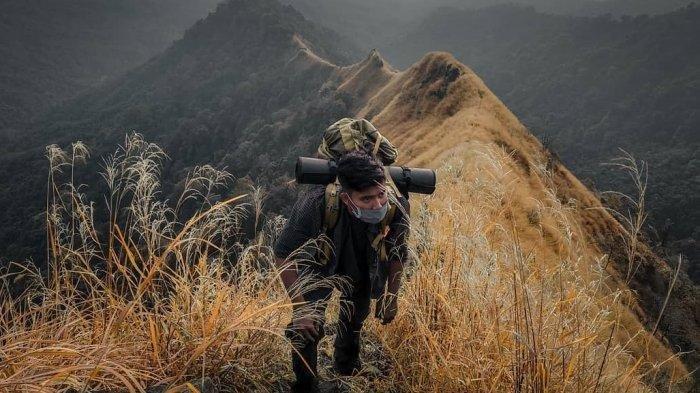 4. Piramida (1521 MASL)
Mt. Piramida looks like a pyramid. This mountain is located in Bondowoso and its altitude is only 1,521 metres above sea level. However, the slope of Mt Piramida is very extreme with a ravine on the right and left side of the hiking track. The hiking trail still contains sandy rocks, forcing climbers to take extra care. To reach the top of the Mt. Piramida, climbers must pass through the 'back of the dragon' (Punggung naga). It is called so called because of the shape of its path that looks like the back of a long, narrow dragon. The dragon track is very tough so it requires a lot of focus when passing through the area. Recently, a climber named Thoriq Rizky Maulidan was found dead after being missing for 12 days on this mountain.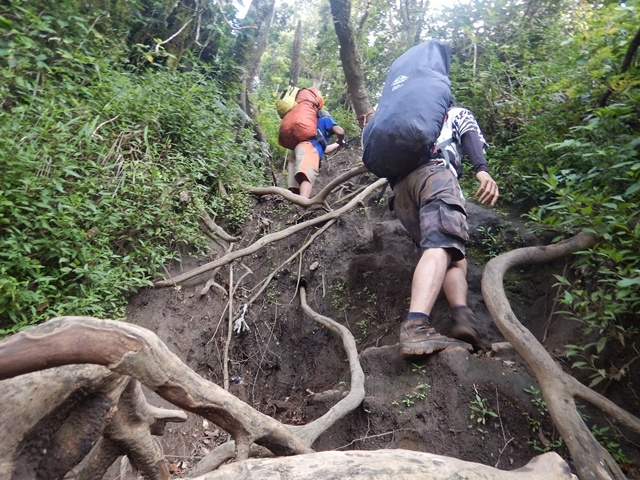 5. Ciremai (3078 MASL)
Ciremai is the highest mountain in West Java. Mount Ciremai's hiking trail, via linggarjati, is known as one of the hardest hiking tracks in Indonesia. Linggarjati's trails are included in the group of heavy hiking trails, especially if it is in the rainy season: the danger level doubles. Therefore, make sure to avoid climbing Mt. Ciremai using the Linggarjati trail during the rainy season. Seruni and Bapa Tere are two parts of the tracks in Mt. Ciremai that are very challenging: slippery soil and extreme slopes.
Image: Tribunnews