Teachers come to Indonesia to teach at international schools for a variety of reasons: the opportunity to grow as an educator with many new experiences coupled with a good working package and beautiful travel destinations in the region. Teaching in the capital of Jakarta, however, is not without its challenges and this year more teachers are leaving than usual for reasons ranging from politics, the economy to not feeling welcome in Indonesia anymore.
The capital of Jakarta has 30 international schools, a term changed to 'multicultural schools' by the Indonesian Government in December 2014, only allowing an exemption for schools affiliated with embassies, leaving six in the country in total. Originally created to provide education of international standards to children of diplomats and expatriates, today these schools are open to Indonesian students as well, a result of the Indonesian financial crisis of 1998 when tens of thousands of expatriates lost their jobs as the currency plummeted and companies were no longer able to pay the largely dollar-denominated salaries.
Regulation changes by the Government that took effect at the end of 2014 have meant that international schools must teach Indonesian language, religion (depending on the religion of the student) and civic education. Ministry of Education spokesperson Ibnu Hamad said in a press statement last year that the intention of the regulation was to weed out low-quality schools that charge a premium by adding 'international' to their title. Indonesian students wishing to gain an Indonesian Diploma are also obliged to take the national exams before moving up a grade or graduating, at the end of the sixth, ninth and 12th grades.
Also in 2014, teacher Neil Bantleman and teaching assistant Ferdi Tjiong were arrested for allegedly sexually abusing a child at the Jakarta Intercultural School (JIS). Although no resounding evidence against them was ever given, both teachers have been sentenced to ten years imprisonment.
Most international schools are seeing a higher than usual number of foreign teachers leaving the country at the end of this school year. This is on par with the number of expatriates living in Indonesia reducing by 20 percent – from approximately 77,000 to 62,000. There have also been rumours that the Government plans to reduce the number of expats working in Indonesia to 30,000.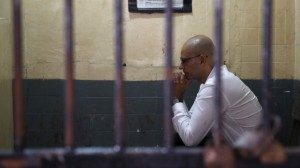 At ACG School in South Jakarta, approximately 13 teachers are leaving, which is over 25 percent of the teaching staff; again a figure higher than average. Chris Betts is a teacher at ACG School who saw teaching in Indonesia as "an opportunity to try something different." Betts moved to Jakarta in early 2015 and does not feel threatened or unsafe teaching in Indonesia. "If I did start to feel unsafe, I would leave for sure," he says.
Foreign teachers of international schools on average move every 2.4 years and international school teachers are in high demand. Requirements to be able to teach at an international school include five years teaching experience, a degree in the particular subject they teach – recently changed by the Government, whereas before the degree did not have to relate to the subject taught – health checks, police checks and an international child protection certification.
According to George Tsementzis, an advisor at North Jakarta Intercultural School (NJIS), not all schools adhere to these requirements. NJIS has also provided financial motivators and administrative changes for teachers this year as incentive to stay. Tsementzis believes there is a shortage of qualified, experienced expat teachers in Indonesia, but not a shortage of expats who want to teach.  He feels that teachers will prefer to go to other countries to teach as "there are higher paying options available in other Asian countries; Vietnam and China are opening schools every day."
In light of recent raids of foreign workers in Jakarta, and more recently of a raid on a golf course in Jakarta where those not carrying their passport and KITAS were fined Rp.5 million rupiah and one Japanese national was detained, expats and expat teachers are feeling less welcome here.
Helen Thomson is a PE teacher at the British International School (BIS) in Jakarta and feels the situation is only going to get worse. "I definitely feel assessed personally and feel less welcome and I think, especially over the month of Ramadhan, that it's going to be stricter than normal."
When asked why she ended her contract at BIS and is moving to Europe, she answered, "Honestly, I'm done with Jakarta; seven years is a long time. The kids are amazing and why we do our job. Indonesians are generally wonderful people and it's sad that the situation is turning a bit. I want to remember it as it was."
Since the JIS trial, BIS has added CCTV cameras all over the school, and more child protection training has been implemented. "A lot more awareness has been given to teachers of how we should be with the students because as international school teachers, we're different from British soil teachers – we have more of a relationship with students," Thomson says. "Anything can be taken out of context and that's the scary thing."
Thomson feels her school is becoming more like a business, with less of a community spirit and no longer a family feeling, which she believes is due to the economy and the departure of many oil, gas and mining expats.
International schools have to work harder to enrol new students in a difficult economy.
BIS is losing 43 foreign teachers this year, an 80 percent increase to last year's 25. A lot of these are long-term teachers, she says.
Originally, applications to fill these 43 positions were high, but Thomson says some teachers decided not to move to Jakarta for various reasons, resulting in a lot of internal appointments and promotions. BIS mainly recruit within Asia and the Middle East, with very few coming from the UK this year as the school prefers to hire teachers with an international background from another school in another country.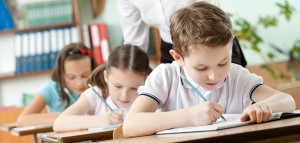 A teacher at JIS and says 35 teachers are leaving out of a faculty of over 300, and 63 new teachers will be starting in September. "Unlike other schools in Indonesia, people come to JIS to build their careers; it's one of the top schools in the entire world in its 64th year," this teacher says.
"It all goes back to the hierarchy of needs: if their needs are being met, one incident won't make them leave. A compounding situation may make them second-guess, but the quality of teachers JIS attracts is far different than any other school in the city."
Tsementzis believes that international schools will adjust to the new economy, as will the market. "I think it can only go up from here," he says. "International schools provide an excellent intercultural experience for both local and expat children seeking an international standard of English-based education in Jakarta".