Welcome to your monthly insight into the world of the Jakarta International Football League.
The race to win the McGettigans JIFL title 2018/19 is finally over.
What was effectively a three-horse race, narrowed in April and May to two, and has finished with an emphatic victory by the new McGettigan's JIFL Champions – Global Expats FC.
Global, a team new to the McGettigan's JIFL this season, became champions with 58 points, 163 goals scored, and a goal difference of + 117, a phenomenal achievement – and there's still one game to play!
Global (at the time of writing) have 19 wins from 23 games – so no boring 0-0 draws in that record.
With standout performances across the field, including three of the top four JIFL scorers – Georg Winters, Rashid Chandalus, and Christian Pena having scored 92 goals between them, with the same three getting a combined total of 105 assists.
But it has been a team effort which secured Global the title. With players from many different countries and walks of life combining to meet the demands of the fixture list, when not always easy to get enough players, and deliver the results.
Global have set a high benchmark for the chasing teams in the next season – well done to all involved.
Moving on, each month, we try to feature a different aspect of the JIFL, very often focusing on experience and longevity. This month, and for a change, we decided to feature younger players in the JIFL.
What a wake-up call that was! There is almost no youth, proof positive that JIFL is indeed the place for old crocks to play football.
But two from the "JIFL Academy" who have lit up the league this year were Alexandre Etienne and Nathan Thompson.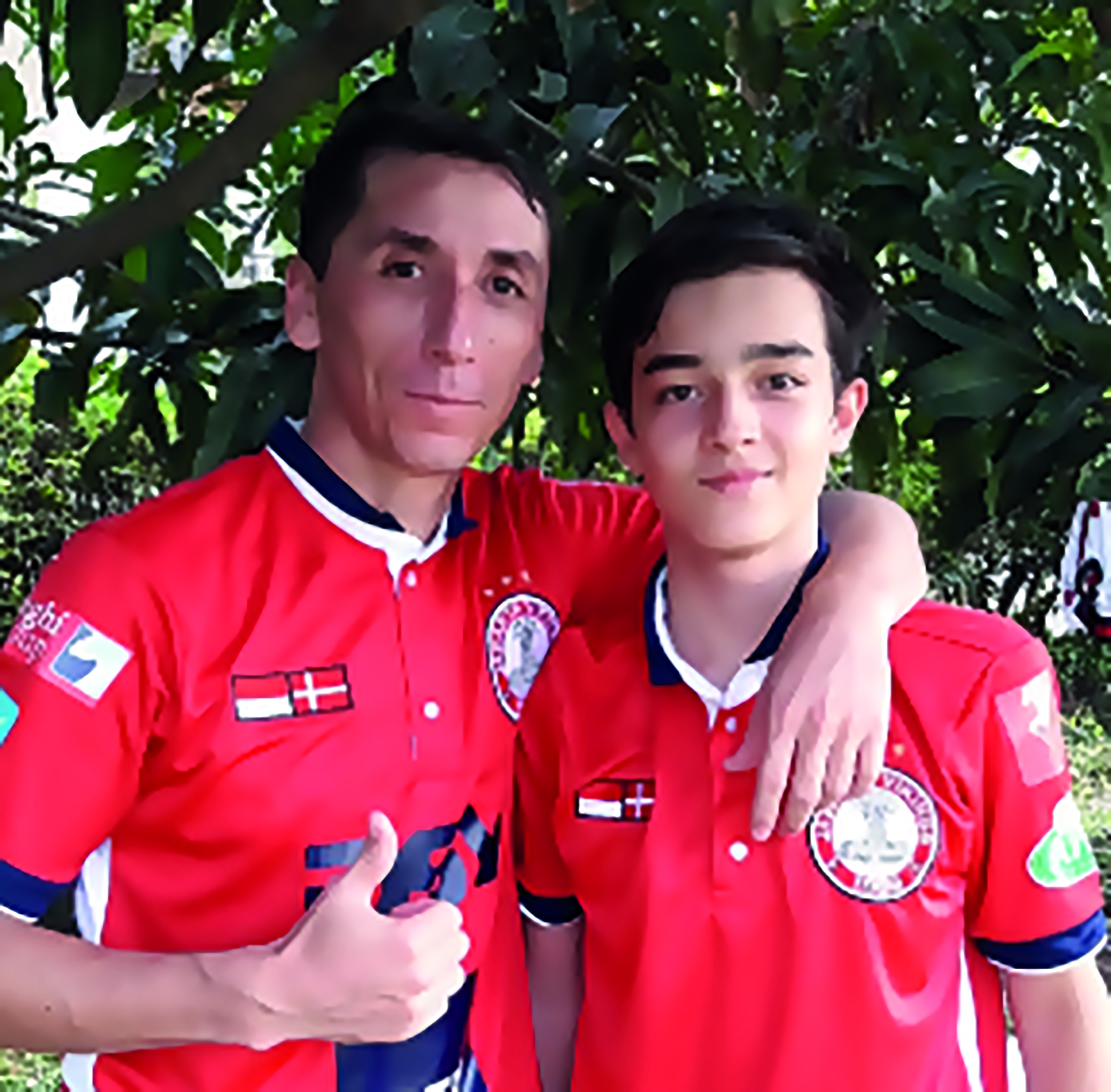 Alexandre Etienne
A French national and Jakarta Vikings striker, Alexandre turned 17 years old this year. He is, of course, a huge football fan, particularly of Real Madrid and Ronaldo, and loves a rib eye steak. Alexandre started playing in the JSFA, an international schools' tournament, U10's competition and then graduated through the age groups.
Getting his initiation into adult football at 14 years old with the ISCI team, Alexandre learned from some top-class competitors such as Jang Sunday, Diego Soto, Christian Pena (see photo), and of course his father Stephane!
In time for the 2018/19 season, Jakarta Vikings secured Alexandre's services for JIFL in which he scored 21 goals and achieved 6 Man of the Match Awards – an impressive haul indeed.
Nathan Thompson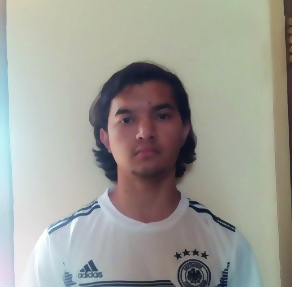 One of the German Plus talents is Nathan Thompson, a young gun of British-Indonesian descent.
Nathan joined the squad two seasons ago, when he was 17, and he still used to play with junior teams. He started as a striker, but since he toughened up quickly and has lungs like a horse, nowadays he uses his skills more often as a winger or even right defender.
Nathan is studying business administration, and he is preparing to have a business career within the sports sector.
When playing for German Plus, Nathan is often accompanied by his father, Scott, who carefully watches his son's performances, but also checks that he won't develop the drinking stamina of his team mates too early!
Asked about his idols, Nathan's answer is clear: "Best shave: Amin from German Plus. Best photo posing: Felix, also from German Plus. Unconventional moves, but also funny looks: Thomas Müller from Bayern Munich!"
Nathan is an Arsenal supporter and admires super-quick striker and winger, Theo Walcott.
So, there it is. Add in one or two young players at JIS, and that is the youth contingent in JIFL.
As one team Captain said, "We are struggling to get players under 40 years old, never mind under 21!"
JIFL League still has some games to play to settle the final placings, however the GEODIS JIFL Cup is now at the business end and will be contested by German Plus and Nomads. Nomads, led by Jean Paul Ndo, have been strong all season and could still finish in second place in the League. Andre Domnowsky's German Plus have not had their best season, but have a number of young players who can change a game.
Come along on 25th May, 4pm at PTIK Stadium, Blok M, and watch this fascinating contest between two of the JIFL's giants.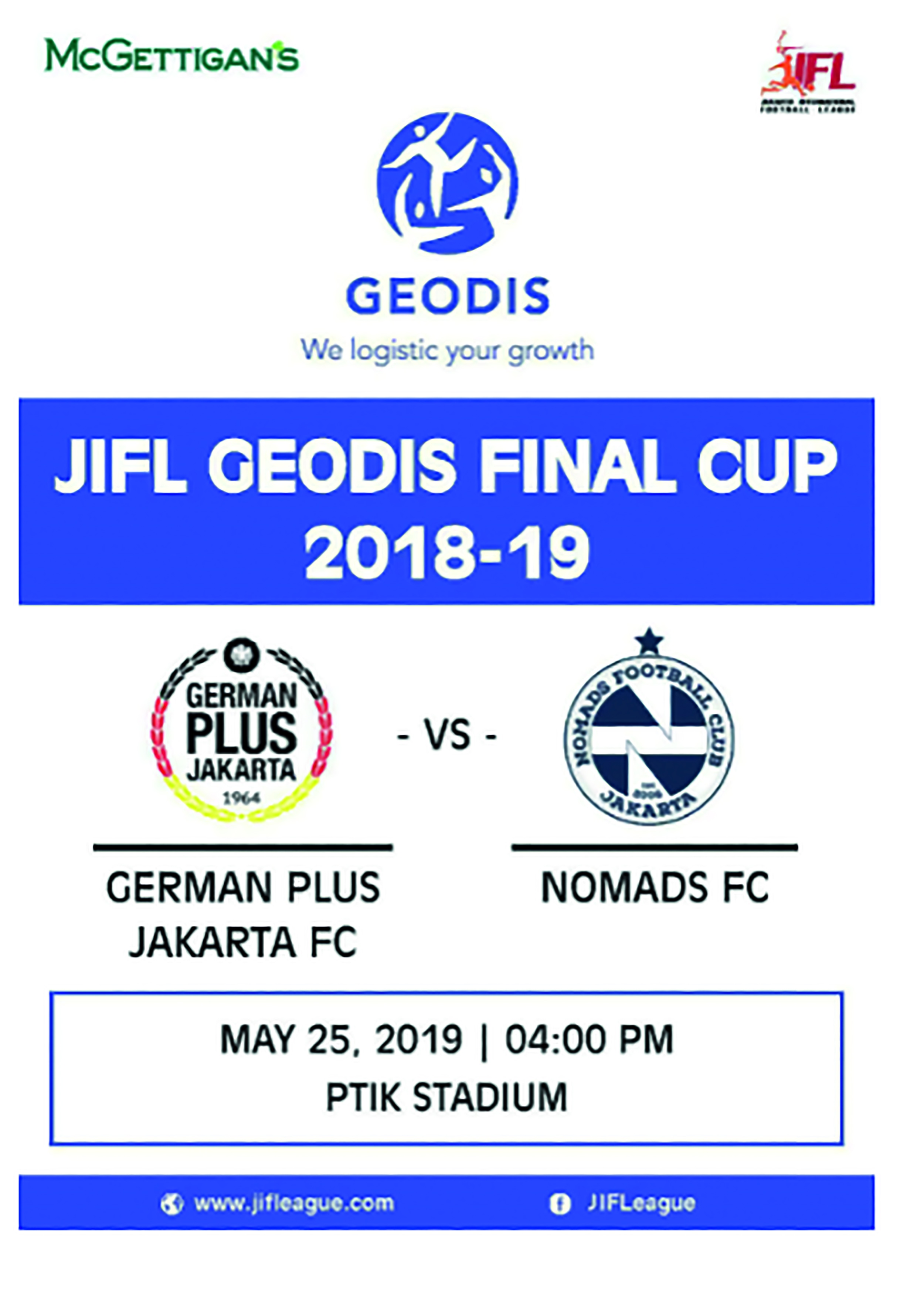 A big thanks also goes to our JIFL league sponsors McGettigans (the best venue in Kuningan), and JIFL Cup sponsors Geodis – who logistic your growth. Please support them with your business and all the partners of JIFL – www.jifleague.com
If you want to join JIFL, you can start by contacting any of the JIFL Teams via www.jifleague.com, our Facebook page or the JIFL Committee – Phil on 0815 1302 5166, Roberto on 0858 8182 0828 or Laurent on 0811 1975 662
See you on the pitch!