When we choose to decamp to a new country, determining where to live is one of the biggest challenges.
Serviced apartments, houses in gated communities, an average family home; these are just some of the options that can present themselves to expats. What may seem like a more unusual choice is a house in-keeping with local traditions.
Javanese traditional houses have a unique style that's packed with history and nods towards social status. Superficially, they definitely look different to homes in European countries, and the way to live in them can be very different to what a foreigner is used to.
Every country has its quirks when it comes to how their homes function, whether they will be down to the local climate, geography, or the building materials available. Javanese houses seem almost perfectly designed to work here, with plenty of airflow, a construction technique that can withstand the many natural disasters they face, and a palette of natural, local materials.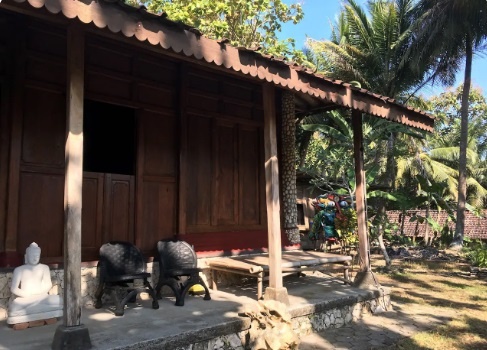 Wrapped up in the style of a Javanese house is social status, and it's all in the roof. The angle the roof sits at dictates the occupant's social status; a kampung house has a low incline roof and is home to common people; a limasan is a house for people with a higher social status with a higher slope on the roof, and is the most common type of traditional house you'll see in Java; and a joglo is a house with a particular roof shape associated with nobility. You will probably have seen joglo while visiting several keraton (palaces) around the country.
In Asia in general, the way homes are lived in is different from the West, with there being more of an emphasis on communal living across generations. But beyond that, what are the practical differences in living in these traditional homes compared to life in a European-type dwelling?
One of the major practicalities for people in traditional houses is the bathroom arrangements. A fully traditional limasan would have the toilet and shower facilities away from the main building. Joan originally from upstate New York, lived in her double limasan near Parangtritis beach, Yogyakarta before turning it into a rental. She explained that, "an attached bathroom was one thing we added off of the back corner of the wooden house using cement walls. We also originally had a squat toilet and bak mandi (a mini tub) when we lived there but for rental usage, we put in a sit-down toilet and simple pipe shower though without hot water."
The most traditional of limasan would have their kitchen separate from the main house too – having open fires inside a wooden building isn't the most sensible of ideas! Joan modified her home in the hills to make things more joined up, "at the back of the house, once you leave the wooden section it's a few steps down into the kitchen which we built from cement."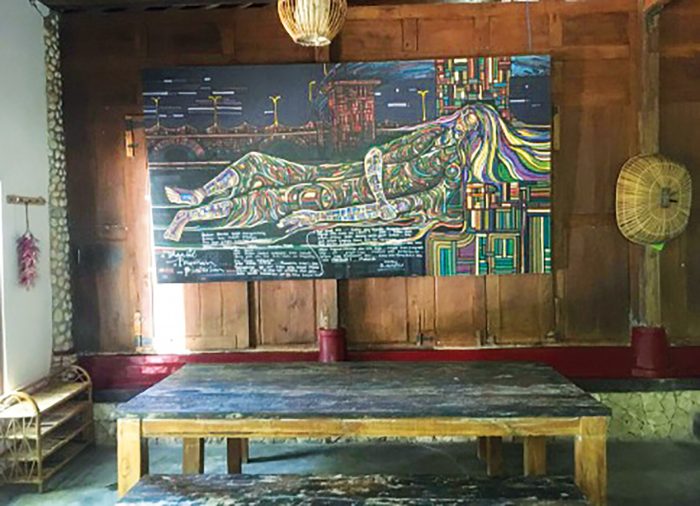 Ida Ayu, an Indonesia woman who lived in the UK for over four years, also got attached to some of the modern conveniences of western kitchens. When asked what she missed about homes in England she said, "a kitchen with good gas installation. There's no need to worry about an empty gas cylinder and use your time going from one warung to another if it runs out." In a nod to the myriad appliances used in western kitchens, she's added a microwave and a slow cooker to her kitchen, too.
It's only natural to want some familiar comforts when you've spent so long living in a different way. As adaptable as we are as humans, we are also creatures of habit. But what are the great things about living in a Javanese home?
Hungarian writer Atilla Bartis says that he loves the open spaces that you get with a limasan. When asked if living in a limasan would be possible back home, he responds, "no, that is more than impossible. Not only because of the climate but also because the safety. In most parts of Europe, a house without iron bars and an alarm system would be totally empty in a few days."
There's a lot of talk about the peace and quiet energy found in a limasan, with Joan's guests commenting that, "they have the best sleeps, especially people who don't always sleep soundly."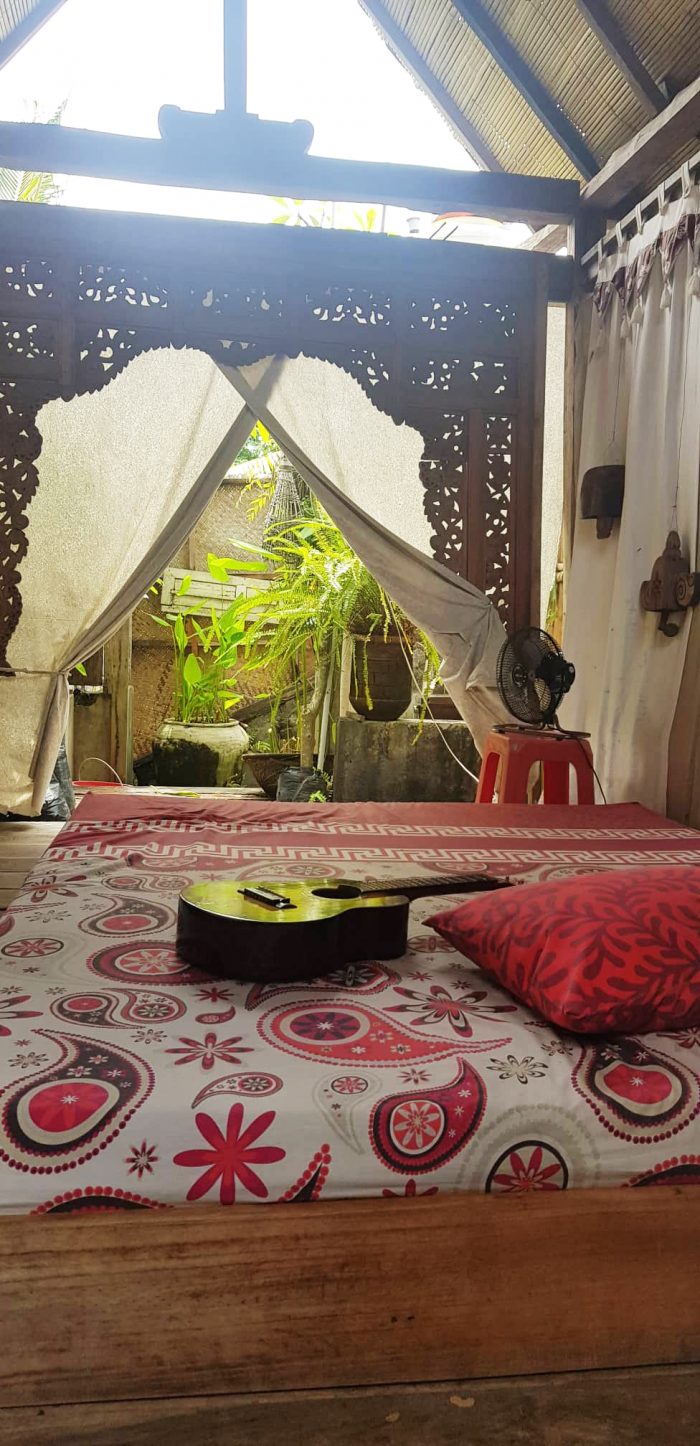 Ida chose to live in a limasan, "because I needed some place with a calm environment and not too crowded. It is purely my own choice and is my lifelong passion since I intend to make a perma-culture environment."
There are clearly a lot of positives that come along with the style of house, but Atilla does caution, "I miss the silence. If your joglo is not at the middle of a rice field, you will hear even the breath of your neighbour."
Getting back to a more holistic life is the dream of many, and living in a house made of wood with such a connection to the outdoors is something lots of people seek. Describing how her house, originally built in the 1930s, has been made to open up to her forested land, Joan explains "we've added glass windows by removing some of the wooden panels because traditionally, limasan are very dark. Those additional windows are placed in the triangular side parts of the roof to give natural light. We've cut some of the wooden panels in half and we've also added hinges so only the top part of the panel door could be open as a window instead of floor to ceiling – or floor to ceiling if we want."
With such idyllic set-ups, what do guests think of the homes of these limasan-dwellers? Ida says, "my foreign friends are always amazed when they come to my house and they love it. I have a small coconut tree in front of the house and they say it feels like Hawaii or Bali; a hidden gem in the crowded city."
It seems that challenges come along with traditional living, with bathrooms and kitchens getting added and modified to meet Euro-centric expectations. Yet there is passion from Joan, Ida, and Atilla about their lives in their pitch-roofed homes; they all seem to have found their wooden-framed happiness in their limasan.