Christmas ala the Indonesians
Ho ho ho! Santa Claus is coming to town…
Christmas carols are chiming, and the Christmas tree is up and decorated with a variety of typical yuletide ornaments, adorning the corners of many, if not most of the shopping centres across the country.
Rejoicing in the holiday spirit in a tropical setting is foreign to some, but Indonesians in every area of the country engage in several unique traditions to celebrate the birth of Christ and ringing in another new year ahead of them, which you can't find anywhere else in the world.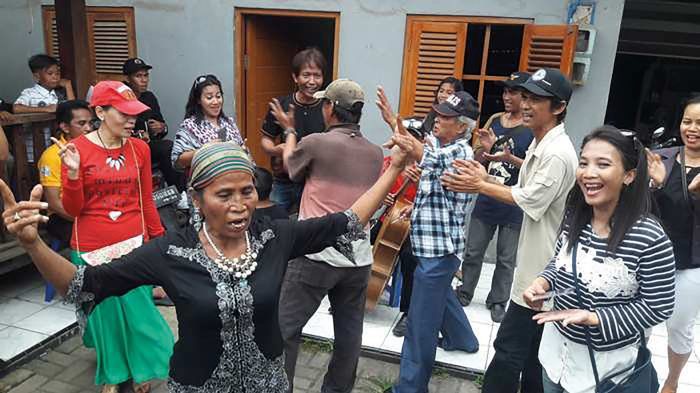 Rabo-Rabo in Jakarta
Residents of Kampung Tugu in Cilincing area, Jakarta, conduct a tradition called Rabo-Rabo. This tradition is a ritual done by the residents of Portuguese descent, who long ago were workers and soldiers during the Dutch era. Rabo in Portuguese means to follow, therefore they parade through the area, starting at a church or the homes of their relatives and neighbours, while singing and dancing to the traditional music of Keroncong Tugu, where one person will tag along as soon as the visitor decides to move to the next house.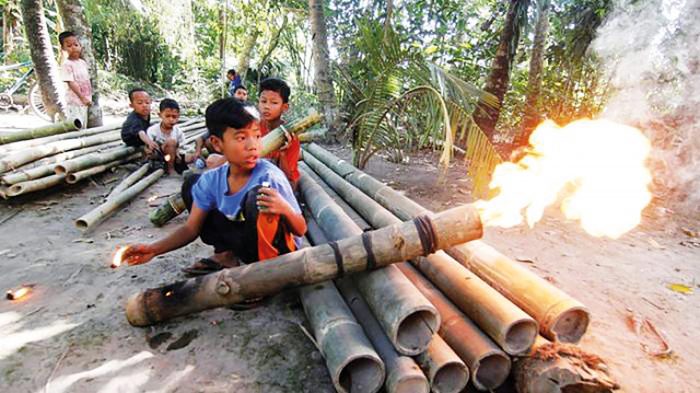 Meriam Bambu in Flores, East Nusa Tenggara
Visiting Flores in December means that you will hear sounds of "boom," so don't be shocked. In the past, the people of Flores fired bamboo cannons in a tradition called Mangarai, to announce a person had passed away, due to inaccessible transportation between the villages. However, these days the bamboo cannons are used to express the excitement over the birth of Jesus Christ. On Christmas Eve, every corner of the city will be mounted with a bamboo cannon that will then be blown up during Christmas celebrations, and it'll also be accompanied by firework displays.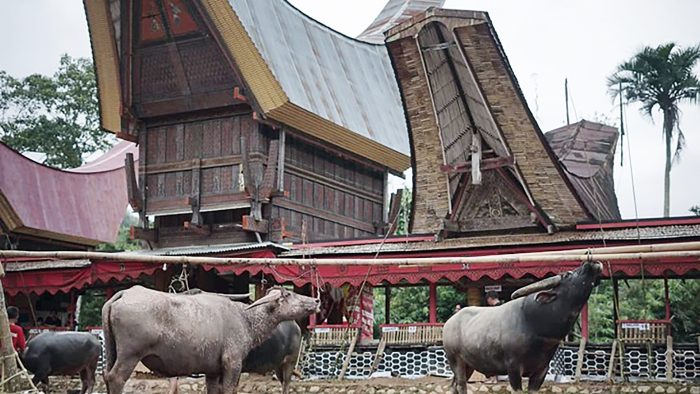 Marbinda in North Sumatra
Similar to the act of sacrificing animals on Eid Al-Adha for Muslims, Marbinda is a tradition that sacrifices animals to nurture togetherness, warmth, enliven the Christmas spirit, and be grateful for the blessings that have been received over the past year, as well as to bring in a passionate new year. This tradition is still carried out, especially in the residential areas of the Batak people in North Sumatra. The animals are bought with money collected from each citizen, then animals are slaughtered and distributed among citizens, who generally participated in the fundraiser.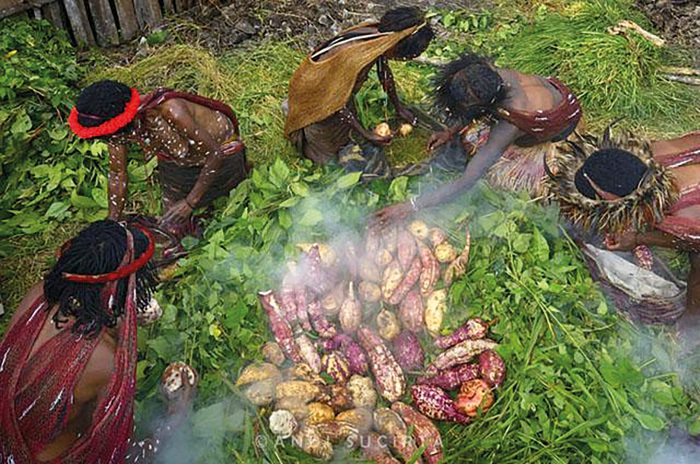 Barapen in Papua
The tradition of Barapen is a culinary ritual as an expression of Christmas joy in Papua. Barapen involves burning stones which will then be used to roast pigs. This culinary event is intended as a sense of gratitude, togetherness, and sharing, and is used as a part of Jesus Christ's birthday party. Interestingly, some places were deliberately designed with unique decorations and ornaments, and music is played for 24 hours during the peak of Christmas celebrations. Before the mass celebration, locals will cook pork, yam, kale, papaya, and other foods in a hole that contains these burning hot stones. Cooking together for half of a day unites the ties between locals.
Five, Four, Three, Two, One – Happy New Year!
Indonesia rings in the New Year just like any other country in the world; with colourful fireworks and loud thumping trumpets. However, some cities throughout this large archipelago take unique approaches to see the clock tick over to a new year at midnight; taking time to reflect while watching the first sunrise on the top of a mountain, on a high hill, or at the ruins of ancient palaces and temples. These humble celebrations can be as breath-taking as the parties in the capital. Imagine closing the year in tranquillity, with the view of twinkling lights from the villages down below. Welcoming the first day of the year with the warmth of golden rays on your face as the sun rises from the horizon is an experience worth trying.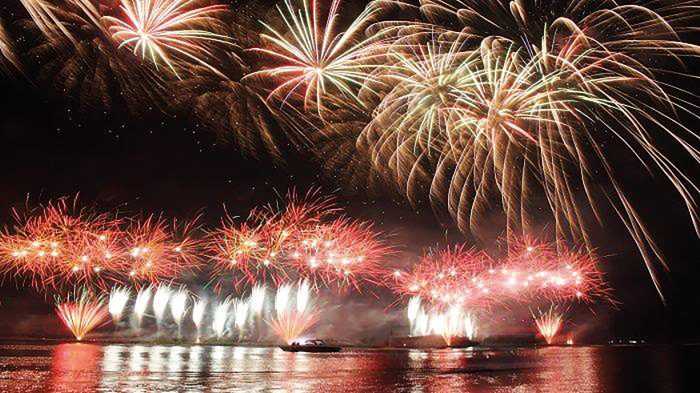 Jakarta
Taman Impian Jaya Ancol annually entertains people from all walks of life and all economic classes with live music from top local bands and singers, along with a 15-minute long grand firework display at three different locations in the park: the Beach Pool, Carnival Beach, and the Mermaid Resort.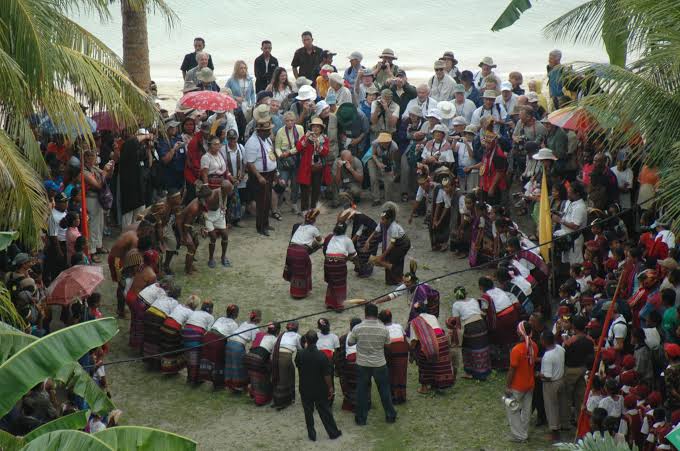 Maluku
Badendang Rotan is a tradition from Central Maluku that has existed as hereditary entertainment and also aims to strengthen the value of solidarity between citizens. The event is usually held in the afternoon at the beginning of the year, 1st January. You will also see a match that's similar to a tug-of-war but in Maluku-style; made up of woven rattan.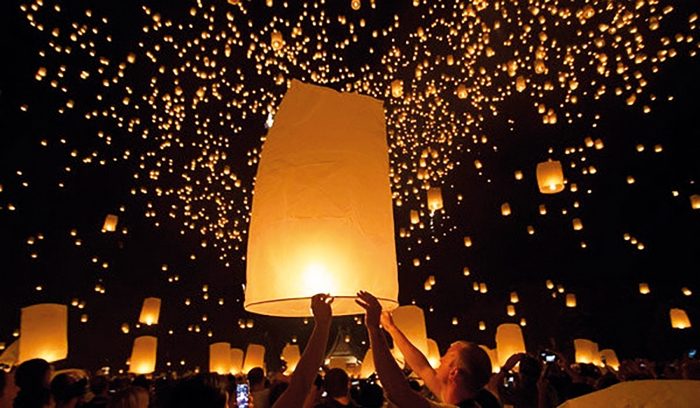 Magelang, Central Java
Just over an hour from Yogyakarta, Borobudur Temple can be an option for you to spend New Year's Eve in a different atmosphere. Borobudur Nite features thousands of lanterns simultaneously released, as a symbol of hope for the coming year. Not to mention, you can dive into art and culture through a variety of stalls and music performances by beloved Indonesian artists.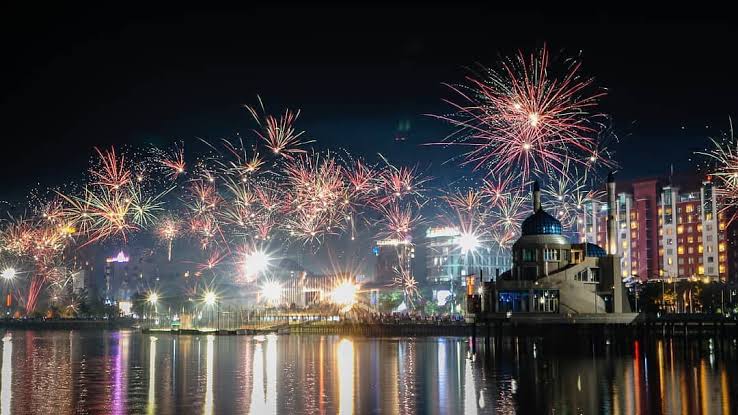 Makassar, South Sulawesi
Citizens of Makassar are known to love partying; hence it makes sense that the capital of South Sulawesi has its way to celebrate the start of a new year. Regularly celebrated at Losari Beach, visitors flock to this particular beach as it's one of the best and most beautiful spots to witness fireworks, while also enjoying a variety of grilled seafood. Or opt for a more private way to spend your New Year by going night diving at Kayangan Island, Makassar.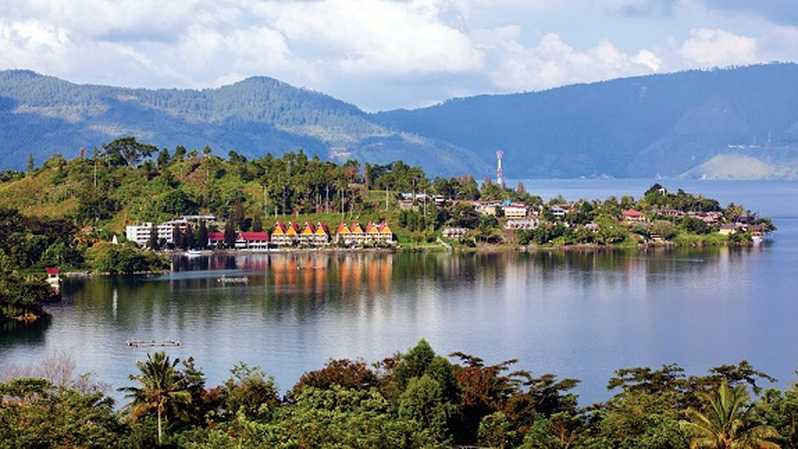 Medan and Lake Toba, North Sumatra
There are two common options to watch fireworks colouring the night sky in North Sumatra: stay in Medan or head south to Lake Toba. Year after year, local music performances and a bazaar fill up each corner of Merdeka Square in Medan until the night fades into a fireworks extravaganza on New Year's Eve. But, if you're not a fan of very crowded areas, set out to Lake Toba – the world's deepest, second largest, and Indonesia's largest volcanic lake. It takes about six hours by car from Medan plus an hour's ferry ride to Samosir Island – great if you need that road trip experience – and over two hours away by direct flight from Jakarta to Silangit International Airport, Lake Toba. You can watch fireworks while also absorbing the tranquil and untouched nature of this breathtaking landscape.
Snow is nowhere to be found yet Christmas and New Year's Eve celebrations are guaranteed to be just as amusing and wholesome in the tropics. Just once, wouldn't you want to escape the blistering snow this festive season?