Filippo Lombardi brings Italian flare and technological know-how to locally produced furniture.
The 32-year old Italian had never heard of Indonesia until he got accepted for a job in 2012. Since then, he has fallen in love with the country, along with the people he's met. As someone who's in charge of the technological aspect of Fabelio's product development, co-founder and Chief Product Officer (CPO) of Fabelio, Filippo Lombardi thinks choosing furniture is an emotionally underrated act because, after all, home is where the heart is.
How did an Italian end up in Jakarta?
I'm a 32-year old Italian man. I studied economics for my Master's degree in Milan. I worked at an NGO for a few months in India, but I got my first job in early 2012 at Rocket Internet in Indonesia, a Lazada launching team at that time. I've always wanted to live in a developing country because I learned about how economics could impact a developing country when I did my Master's, and Indonesia fit just right. I did business intelligence that correlated to product technology, looking after investor reporting, and understanding ways technology can grow a business. It was fascinating for a fresh graduate like me to see how powerful the whole start-up ecosystem was; it's grown at a speed of 30-40 percent every month.
I was appointed to lead a team in Thailand to launch a mobile application. I was getting too involved in the technological aspect, but I didn't want to be a specialist in some field; I prefer working in a managerial role for a small group instead. Eventually, I went to Panama, a very small country in Central America, for a year where I was responsible for the commercial side of Linio, the Latin American version of Lazada.
At that time, Christian Sutardi and Krishnan Menon were discussing and developing Fabelio. Krishnan is one of my good friends, even after he left his role as CEO in Fabelio. He called me and told me about Fabelio, a new e-commerce project in Indonesia of which I would be co-founder. In 2015, I returned to Indonesia and started working on Fabelio with three others: current CEO of Fabelio, Marshall Tegar Utoyo; along with fellow co-founders Christian Sutardi and Krishnan Menon; and I.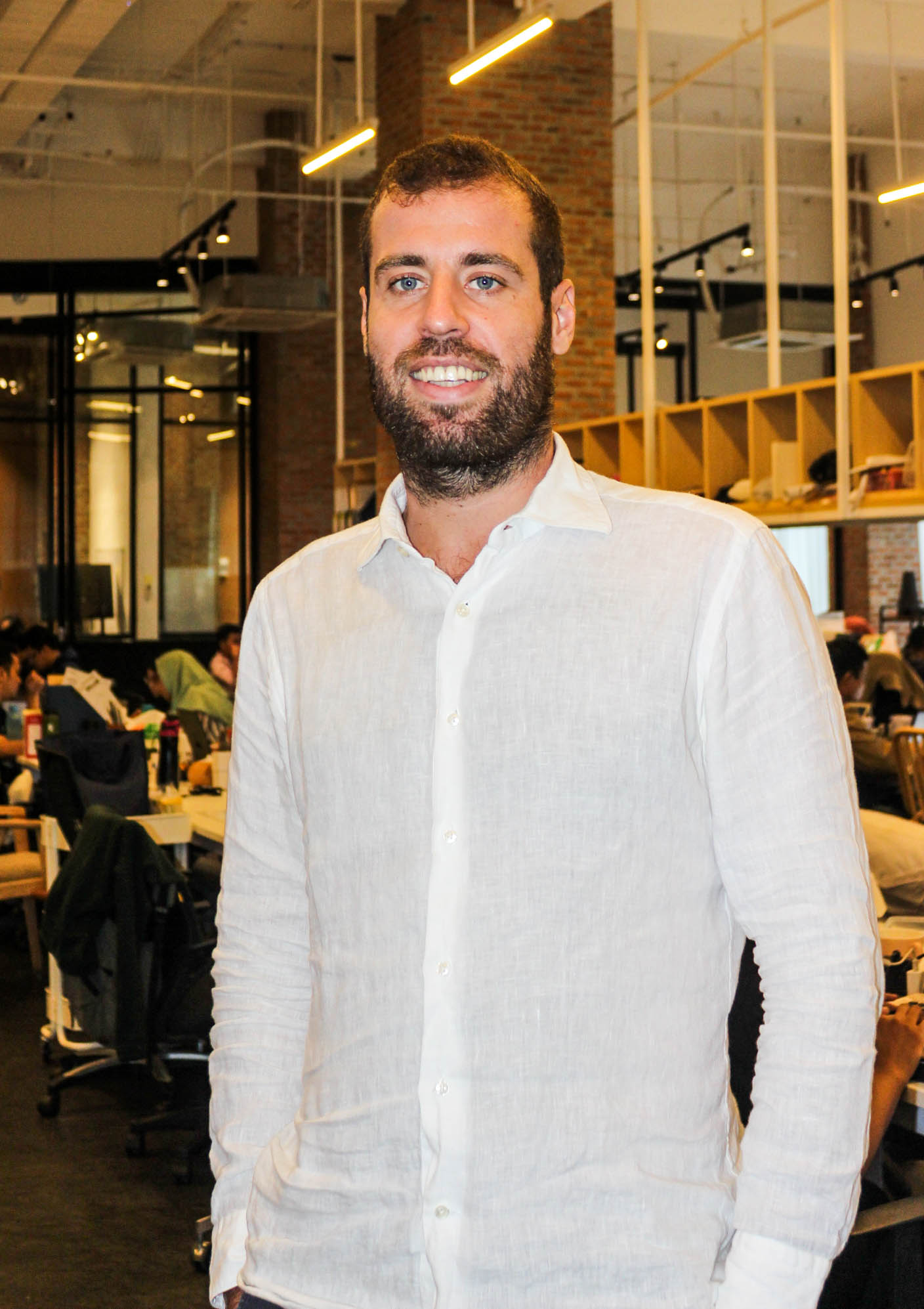 What drove Fabelio into an e-commerce?
Established in 2015, Fabelio stands for Furniture Anda Belanja Online; we wanted a word that sounded Italian because Italy is always connected to classy style and design. We discovered manufactured furniture is one of Indonesia's biggest exports; 80 percent of furniture produced in Indonesia is exported (mostly US, Canada, and European countries). In addition, 80 percent of furniture sold in Indonesia is imported from China, Vietnam, and other countries. Indonesians are very skilful when it comes to handicrafts and carving wood, rattan, and other fantastic materials from the jungle.
The next step was to dig into Indonesia's e-commerce. Fashion dominated Indonesia's e-commerce and we noticed that nothing was based on home and living. Furniture is intimate and stays with you for a long time – pretty much tightly correlating with your emotions. Creating designs and helping people make their house a home is personally rewarding and satisfying, compared to becoming a reseller.
What's the inspiration behind Fabelio's designs?
Fabelio's product designs are associated with looking fresh and youthful. The backbone of Fabelio's design is a term we made up called Scandinasian: a mixture of Scandinavian design which is minimalistic, but utilises Asian materials. Newly married couples in their 30s, perhaps with one child, are the growing middle class and are heavily browsing online, trying to get home furnishing inspirations from all around the world; they are Fabelio's ideal customers. The idea was to move away from the traditional Indonesian styles that can be intricate, as you can see on wood-carvings, and shift into a plain and minimalistic style.
The term "furnishing happiness" is seen on Fabelio's Facebook account. What does it mean and how does Fabelio execute it?
"Furnishing happiness" is, in fact, Fabelio's motto – to have customers generate happiness within their families. Fabelio wants to trigger customer happiness after interacting via the online or offline experiences. Furnishing is related to furniture, but furnishing also refers to the decoration as well as generating happiness. Home is where the heart is, since 80 percent of our time is spent at home or in an office space, we should choose furniture that is not only lovely, but unique, and dear to our hearts.
How does Fabelio face set-backs as an e-commerce company?
Fabelio wants to ensure a unique and different customer experience. According to a customer survey, customers commented on the limited ranges and repetitive designs of Fabelio's products. Scouting for furniture can be time-consuming, thus we developed a website where a catalogue displays a variety of products in just one stop. At the same time, customers should be able to touch and feel the product before purchasing it – nobody should miss the experience of testing out a sofa for example. Fabelio's first showroom in Panglima Polim, Jakarta, was opened and other showrooms continue to open. Customers can view the catalogue on the website and then visit a showroom to touch and see the products they have in mind.
Delivery complaints emerged when we used outsourced delivery. Fabelio's products are complex, thus a logistics company within Fabelio was created to ensure customers get the best experience. Shipping is not included, but customers can benefit from determining the date and time of delivery for their own convenience, delivery by two people who set up and tidy the space, to leaving a thank you card. Customers can return any product on the spot or within 30 days of purchase.
Nevertheless, the customer shouldn't feel disappointed after their purchased goods are delivered home. To combat that, Fabelio relies on technology by leveraging interior design software. My mother, who's an interior designer, told me that it can take a few hours to render a 3D interior design completely, as long as the products and presets are already available. As a way to ensure realistic visualisation, Fabelio offers this design assistance where customers can customise their dream home by consulting with interior designers and have the visuals ready after one to two working days.
What is Fabelio's next step for 2020?
Fabelio currently serves Jabodetabek and Bandung, and ships to other cities such as Semarang, Surabaya and Yogyakarta – showrooms will soon open in these cities too. The goal is to drastically expand next year in Sumatra, Sulawesi, and Bali, and maybe set out overseas.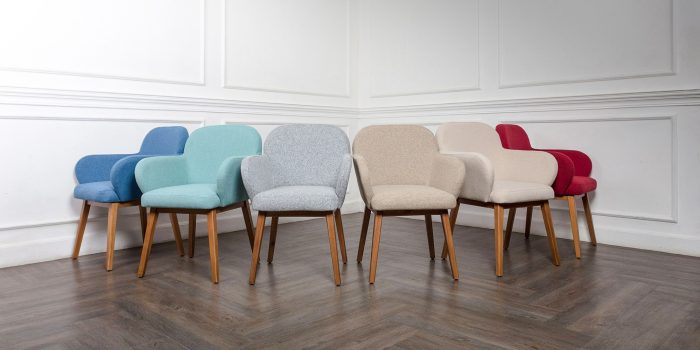 As a young, fresh graduate who had never been to Southeast Asia, how different were your initial thoughts setting foot in Indonesia, after you've been living here for almost five years?
My first thought was the fantastic contrast of the locals' friendliness opposed to the unfriendliness of the city. I come from Europe, where people usually gather at squares and move around by walking, yet living in Jakarta requires me to take taxis and face many floods. I also found Indonesians ramah. They don't expect anything in return; they're genuine and very welcoming with whomever they meet, regardless if they're meeting for the first time. When I was in Thailand and Panama, people always asked me what I missed most about Indonesia, and I would always answer: the people – you won't find anyone in the world like Indonesians; especially the Javanese who I think are very special.
Is there anything your hometown in Italy and Jakarta have in common?
I'm from a city deep in the south of Italy called Cosenza in Calabria. One similarity I notice is that both countries have creative people. I find Indonesians extremely skilful when it comes to creativity since they generate great ideas found in product design, graphic design, etc. Italians are also known to have this creativity that you can see through architecture, fashion, etc. Also, I can say that Southern Italians are known to be very laid back, so are Indonesians because when you have the sun, good weather, and gorgeous scenery, there shouldn't be any unnecessary worries. Look at the Balinese people; they're in no rush and are blessed with good weather and landscapes every day.
Lastly, what are you absolutely passionate about?
My passion is to build things and see it become impactful. I love seeing any of my contributions to a small platform become big and impactful.