Christmas in Bali is a magical experience.
Hotels get into the spirit, offering carol singers, and even a Father Christmas is around to surprise the kids – all of which is presented with great Balinese hospitality.
Visitors flock to the island each year to indulge in a festive Christmas meal and top the day off by watching the most amazing fireworks displays. Despite being a Hindu dominated island, Christmas has become a popular festive option for thousands of tourists, and there really is something for everyone in Bali!
First of all, if you've never been to Bali before or you've never visited the Island of the Gods during peak, year-end, holiday season, there are some helpful tips to take note of.
Always check the weather forecast one day in advance before you decide to travel to a tourist attraction in Bali. This year, weather predictions have been slightly off due to a slow start to the monsoon season, but preparing yourself before getting disappointed by the heavy, tropical rain is highly recommended. On this note, bring umbrellas and raincoats. There are raincoats for around Rp30,000 sold by friendly bli roaming around Bali. Either way, you could always make a back-up plan to visit the indoor tourist attractions such as museums or galleries, sipping on the famous luwak coffee, attending a yoga class, indulging in a spa treatment, taking Indonesian cooking classes, getting crafty by making your own Bali-inspired art piece, and learning a Balinese dance.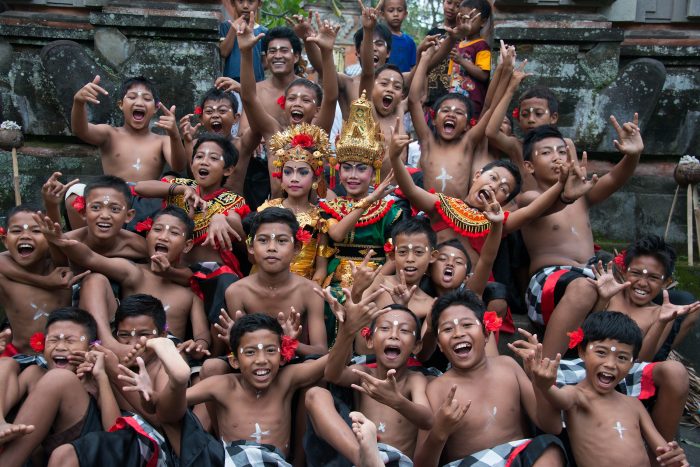 Another note to consider when visiting Bali in December is the heavily congested roads of tourist favoured areas of Kuta, Seminyak, Legian, Canggu, and Ubud. The narrow roads are already crammed with street vendors, cars, motorcycles, and pedestrians. After all, it isn't a true Indonesian holiday without getting stuck on the road for hours and hours.
You're finally in Bali, but you'd also like to experience a religious Christmas ceremony. Then head to Kuta International Christian Church – catering to the international crowd. Further afield, the two traditional villages of Blimbingsari and Palasari, Jembrana Regency, celebrate Christmas while wearing Balinese traditional attire, accompanied by musicians playing the Balinese gamelan. People sing and pray in the Balinese language, and churches offer a distinct architectural style.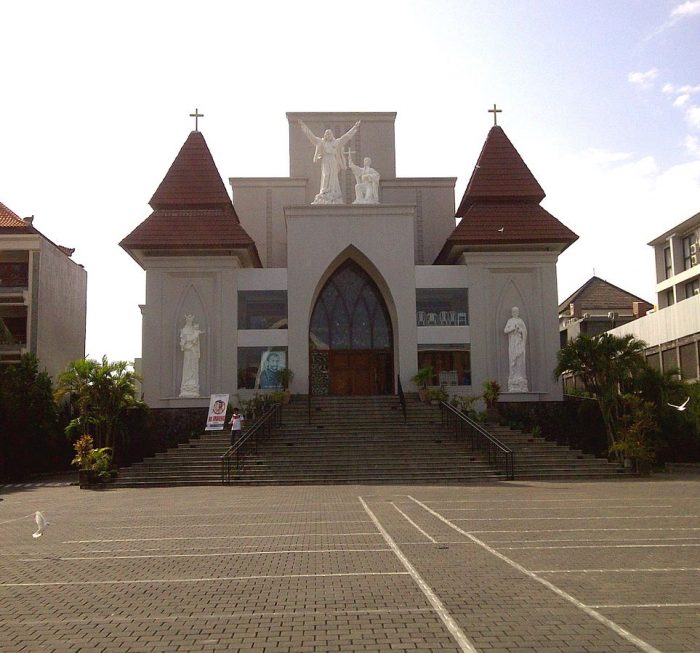 Whilst you're at it, visit Balinese temples as they are wonderful if you wish to take in Bali's cultural and spiritual charm to purify your body and mind. Resting on the slopes of sacred Mount Agung lies the holy temple of Besakih; consisting of 18 temples, Besakih is the biggest temple in Bali. Tanah Lot temple is located on top of a rocky cliff positioned in the middle of the sea, whereas Ulun Danu Bratan temple is in the centre of Lake Beratan. And perhaps the island's most famous temple, Pura Uluwatu, is located on a magnificent cliff, overlooking the Indian Ocean.
It's time to wander through the "modern" side of Bali. Enjoy a Christmas feast at the variety of scenic and relaxing restaurants, offering western package deals for Christmas lunch that have delicious festive roasts, served with the spirit of giving. For an upscale feast, choose Christmas dinner at one of the many five-star resorts in Bali that serve classic Christmas foods close to your heart, while also getting your hands on local festive foods.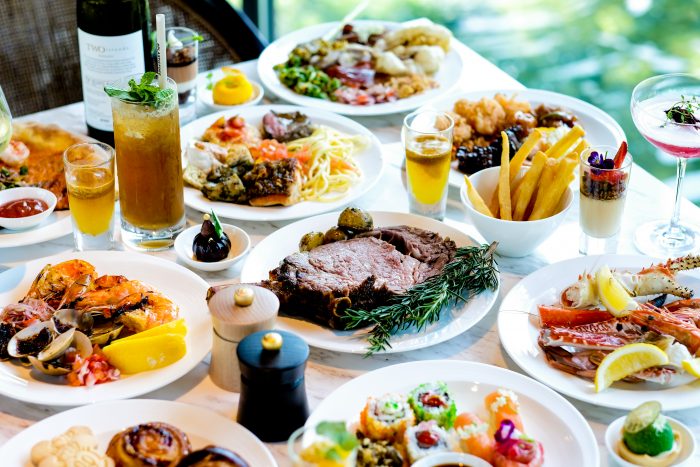 Speaking of which, as previously mentioned, you should sign up for a cooking class to learn how to incorporate different kinds of spices and herbs with chicken, seafood, pork, and vegetables, all in authentic Balinese and Indonesian styles. Most cooking workshops start at the crack of dawn with a visit to a traditional market to stock up on the freshest ingredients, before cooking them on a wood-fired stove or in the comfort of a Balinese home.
As for fashion, Balinese people, as you might know, are very artsy hence it wouldn't stop at Christmas fashion. There will be Santa Claus and Mrs. Claus inspired outfits displayed in boutiques. An example of this is the iconic, sexy Mrs. Claus two-piece set, in red and white bikini tops and short skirts and of course topped off with a Christmas hat displayed on mannequins as part of Rey Boutique's thematic collection, in the hopes of drawing customers' attention.
Whether it's New Year's Eve or Christmas Day, everyone loves to watch fireworks shooting off into the sky. Bali's annual display commences every night from December 24 to January 4. Soak up the last sunset of the year and bid farewell to 2019 with a toast, as the sun goes down on popular beaches like Seminyak or Canggu offering a good vantage point. Relax and unwind if you think you're looking to do something more spiritual by exchanging the loud clubs for peaceful meditation to welcome in the New Year fully revitalised.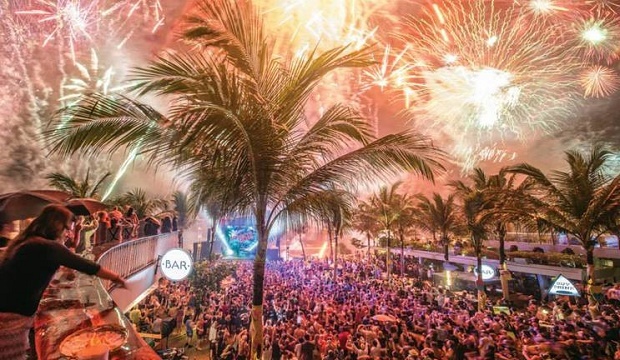 The New Year has finally approached and you're beat. Bali offers up that special healing moment, every day during sunset. There are several places on the island where you can witness regular beautiful displays, such as Nusa Dua Beach, Geger Beach, and Sanur Beach. They're also Bali's recommended beaches for family escapes, with their calm seas and low waves that are safe for children's activities.
Consider adding Tanjung Benoa to your itinerary. After all of the Christmas meals and alcohol, get active by playing a number of exciting water games including jet skis, banana boats, parasailing, snorkelling, flying fish, scuba diving, and glass-bottom boats. A good alternative would be to take your children to Kuta's Waterbom, or Canggu's Bounce, where children jump, run up walls, and play to their hearts' content with trampolines and foam pits.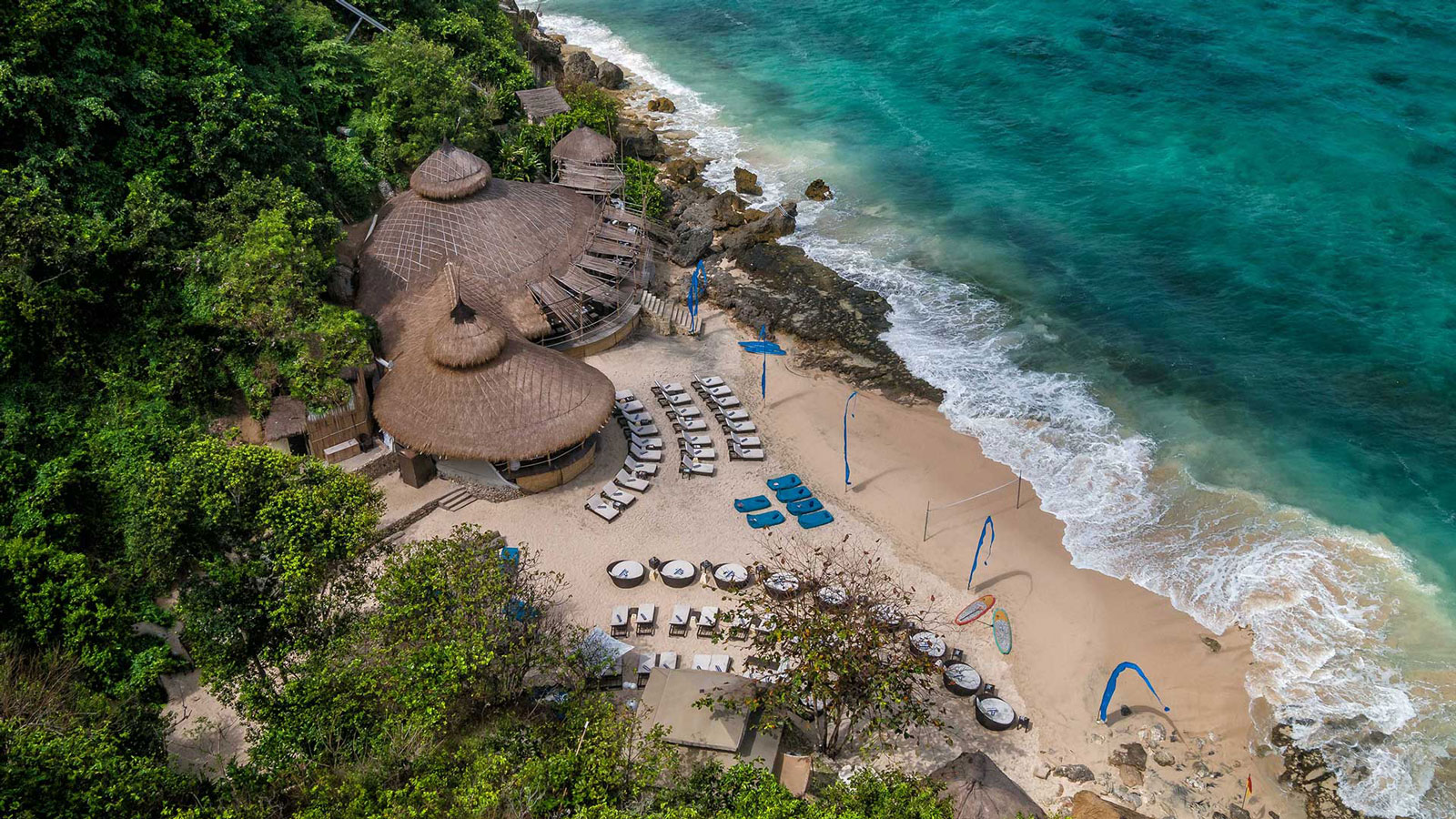 A mixture of culture, water sports, beach days, and inner peace activities can be found throughout this special island. Hurry, sort out your year-end agendas so you can experience Bali the best possible way. In the words of the locals, om swastiastu!
Image source: https://www.baligetaway.co.id/