PRIMARY
Curriculum
Ichthus School is committed to provide a transformative learning environment that focuses on educational excellence and character development. The Comprehensive Ichthus Curriculum motivates Ichthusians to be achievers in their academic subjects as well as in their creative endeavors that reflect God's love and Biblical values.
Our Teachers
Our teachers are highly experienced and dedicated in their fields of expertise. They have a deep sense of responsibility thereby teaching the Ichthusians with love and respect.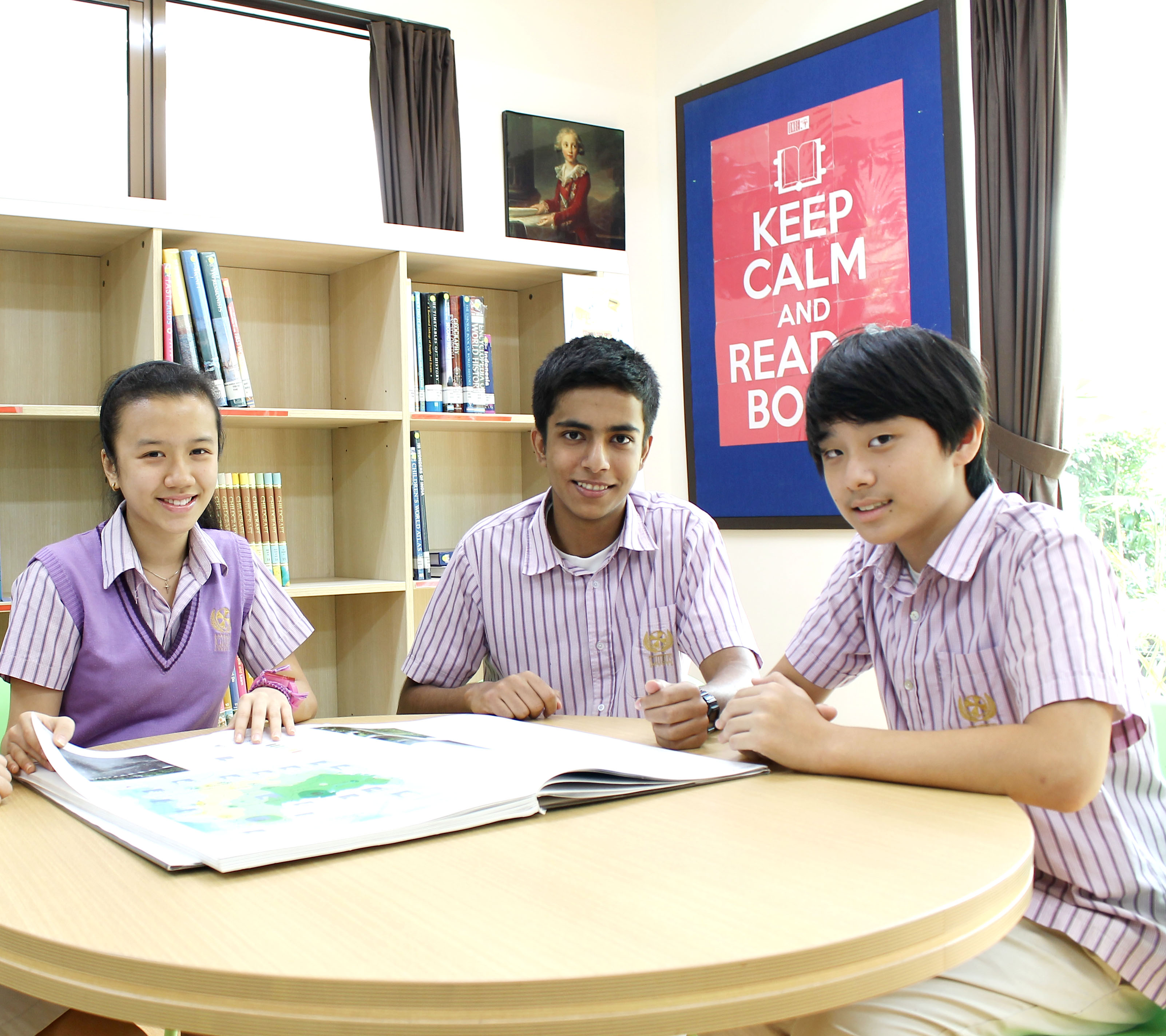 SECONDARY
Ichthus Secondary School (Grades 7 to 10) integrates the Cambridge Secondary 1 and IGCSE curriculums with preparations for the Indonesian National Exam at the end of grade 9. The Cambridge curriculum culminates with two assessments which we use to benchmark our students against an international standard. These are the Checkpoint in grade 8 and the IGCSE final exam in grade 10.
Curriculum
The Comprehensive Ichthus Curriculum's aim for its Secondary is the holistic growth of the student, hence importance is given not only to academic excellence but also to spiritual and social development. In preparation for tertiary education, students are taught knowledge and understanding not just to write exams, but to take this knowledge to apply it creatively.
Facilities
The school provides high quality facilities (including IT Labs, Science Labs, Library, LCD overhead projectors) to carry out the required academic activities in preparation for the Cambridge and National examinations. As we also place great emphasis on developing the creative and artistic mind of our students, the school is also equipped with a Multipurpose Hall and an Auditorium for musical and dramatic performances. To round it up, we also provide individual college and career counselling. It is integral for us to help our students realize their God-given talents.
Our Teachers
Our teachers have the required qualifications and classroom experience. Ichthus School regularly provides in-house professional development sessions with both local and international trainers to ensure that our entire teaching team keeps abreast of current developments in the realm of international teaching methodologies.
A-Level
Ichthus Secondary School offers the Cambridge International A Level curriculum and international examination for our grade 11 and 12 students. The A Level syllabus develops study skills and the ability to think critically, preparing students for the challenge of studying in the best universities in the world. Besides taking our mandatory subjects, Ichthus students choose a minimum of three elective subjects according to their future academic and career plans.