The Ascott Limited (Ascott), a lodging business unit wholly owned by CapitaLand Investment (CLI), hosted an Afternoon Tea at The Grand Mansion Menteng by The Crest Collection, with some partners and colleagues in attendance.
This event was part of the celebration of the property's opening, marking the debut of The Crest Collection in Asia, which offers a global portfolio of charming bespoke serviced apartments that seamlessly blend heritage stories with curated hospitality experiences. The event continued with a property tour to introduce rooms and facilities at The Grand Mansion Menteng. 
Since opening its doors last August, The Grand Mansion Menteng has been known for its exclusive curation of serviced residences. The Crest Collection offers guests a storied experience, one that truly exemplifies its passion for delivering "A Story Behind Every Door". Each property within the collection offers guests an immersive experience drawn from the rich heritage of the location,  inviting guests to become a part of history while enjoying the luxurious accommodations. 
Nestled within the heart of Jakarta, this property stands as a symbol of opulence and elegance,  making it the favourite place to stay for business and leisure travellers. Boasting a prime location in the prestigious Menteng area, this luxury property offers a sophisticated and comfortable retreat. Its exceptional proximity to key business districts, upscale shopping centres, and captivating cultural attractions ensures that it serves as the ideal sanctuary for both short- and long-stay guests.  Whether you're in the city for business or leisure, this exquisite property guarantees a truly unforgettable experience.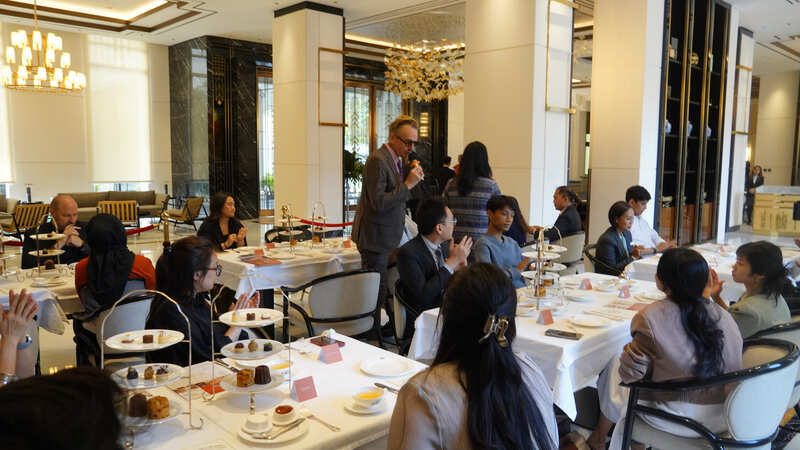 Mr Tobias Renaldo, Assistant General Manager at the Grand Mansion Menteng, said: "Our afternoon tea at the Grand Mansion Menteng Jakarta is a celebration of tradition, elegance, and exceptional taste. We have put a lot of thought and care into an experience that will transport our guests to a world of luxury and indulgence. We also have modern facilities for culinary excellence, relaxation, and rejuvenation, as well as wellness support for sports enthusiasts. These facilities include a restaurant, swimming pool, spa, fitness centre, meeting rooms, and kid's playroom." 
High-end luxury collection The Grand Mansion Menteng Jakarta fuses elements of Dutch colonial mansions and Japanese art deco to create a look that is both classic and modern. The 65 units, a royal-like living experience, showcase a distinct, breathtaking natural picture of Indonesia, allowing us to visually immerse ourselves in the country's unique landscapes and rich cultural traditions. The Grand Mansion Menteng features six different types of apartments, and two themed suites called The Prins Suite and The Koshaku Suite, inspired by Japanese and Dutch royal aristocratic titles.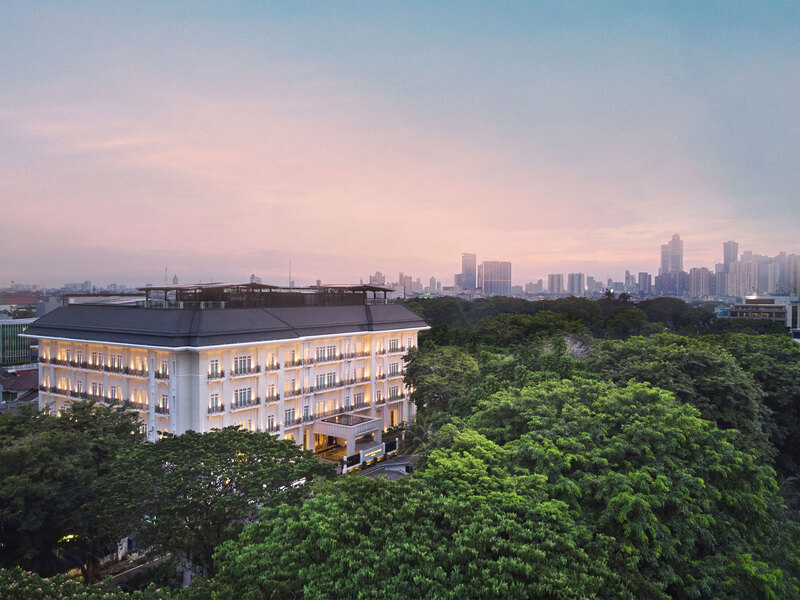 Special offers for our new high-end luxury collection, The Grand Mansion Menteng by The Crest Collection, start at Rp2,999,000 net per night. Exclusive introductory rates until 30th November 2023. For the culinary experience, the property also offers some exclusive promotions that consist of signature food and beverages with an Indonesian and international touch. 
Register as an ASR member and unlock all the benefits when you book and stay at our properties across the world. ASR membership registration is complimentary. The ASR membership comprises Classic, Silver, Gold, and Platinum, and with every tier upgrade, members will receive more benefits such as bonus points, complimentary room upgrades, room discount e-vouchers, as well as early check-ins and late check-outs. For more information and reservations please visit www.discoverasr.com and social media @discoverasrindonesia.