I've been an active user of smartphones since I got my first Treo 180 in 2002. All the devices I have owned had the basic functions like email and calendar and contacts, but 10 years later I find myself using my phone and tablet for things I would never have imagined just a few years ago. Here's my list of what's keeping me occupied these days:
1. Carcassonne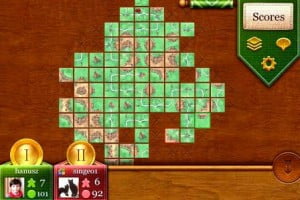 Believe it or not, I don't spend time playing games on my iPad. Well, almost no time because there is one exception: Carcassonne. This is one of the most interesting and beautiful games on the App Store and its networking options are the best I've ever seen. It was originally a board game like Monopoly but last year some extremely talented developers ported it to iOS devices. It has a really neat chat feature too and you can play against up to four other people. I regularly play with my buddies in Singapore and once in a while I even win.
2. Glympse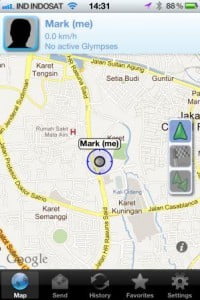 This is a really neat app I find myself using more and more. It answers the simple question: where are you? In this town when people get stuck in traffic on an hourly basis, it's so useful to be able to watch their movements. Also works great for people who aren't so familiar with the city – you can quickly troubleshoot their route and get them back on the right path. It's super easy to use and works on most mobile devices. And it's free.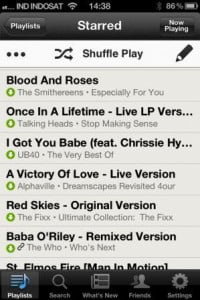 3. Spotify
My friend James told me about Spotify a year ago or so but it was only available in Europe at that time. It launched in the US a few months ago so I was able to grab an account and give it a try. This app has completely replaced the iPod functionality on my iPhone and it's the only thing I use to listen to music. I have discovered tonnes of new music, and rediscovered tonnes of old music (anyone remember Alphaville?). It costs USD10 a month for the ability to stream 18 million songs, and it's definitely worth it.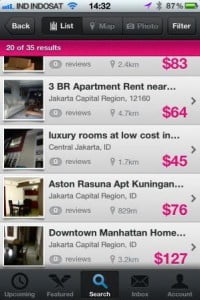 4. Airbnb
This is a really lovely app as well that shows some amazing places to rent all over the world. You rent directly from the owners, but it isn't as sleazy as CraigsList or other services. It's really user friendly and I found a really cool shophouse to stay in when we go to Penang next month. There are many places in Jakarta as well for those who are looking for something a bit more than a kos but less than a full hotel room. Everything is geocoded so it's a snap to find a place to stay near you or around a specific area. It's free to use but you pay a small fee when you make a booking.