Jakarta Property Outlook
Amid the interesting dynamics of the property market of late, international property consultant Colliers International Indonesia, the local arm of commercial real estate giant Colliers International, has published the Colliers Quarterly report.
In the report the company gives an insight and outlook of property market trends in Jakarta across different sectors.
Last year saw a decline in the net demand for office spaces and as a result some existing office buildings currently maintain huge available spaces. Given the market condition, not having any additional supply within the last two quarters in 2016 (some office buildings rescheduled completion) helped increase occupancy QoQ in the CBD. Rents continued to slide and landlords offer softening rents in line with the tenant's market situation.
Forecast:
Supply
The CBD area was without additional supply in the last two quarters of 2016, but cumulative supply remained stable at 5.48 million square metres as of Q4 2016. The supply in 2017 is projected to increase to 731,164 sq m due to relocating office buildings which are expected to meet completion in 2016. Meanwhile outside the CBD, two office buildings in TB Simatupang began operations in 2016. Outside the CBD, excluding TB Simatupang, six office buildings contributed an additional 157,297 sq m supply in 2016. TB Simatupang will see a limited future supply in 2017.
Occupancy
Due to the decline in demand, occupancy has also continued to show a decreasing trend. Occupancy declined 4 percent the CBD, falling by 5.8 percent outside the CBD, year on year. TB Simatupang currently recorded an occupancy at 79.2 percent and remained relatively flat year on year. Occupancy is not expected to ease and may even worsen in 2017.
Rent
Decreasing premium rent hit the average rent of lower classes office buildings, particularly Grade B and C office buildings, which dropped 20 percent year on year. Increasing rents were contributed to by three newly operating office buildings outside the CBD that confidently offer rents above market prices.
Apartment Sector
In an attempt to boost property demand, the government issued a number of policies last year including six policy rate cuts, relaxation for second home buyers and a cut to final sales tax for developers (to 2.5 percent from previously 5 percent) and on title transfer, on the acquisition of rights to property (BPHTB).
However, it has not had much of an effect on the overall take-up rate, particularly for projects under construction. In the current soft market, developers tended to set the price carefully in order to keep sales active and attract potential buyer, but were unsuccessful. However, several developers still have positive perception toward the market, as reflected by the number of newly introduced and launched projects in the end of the year, with 3,972 units, more than doubled the previous quarter's number.
Forecast:
Supply
In the next two years it is expected that there will be a huge supply of newly completed apartments with 28,014 and 24,298 units in 2017 and 2018, respectively. The apartments will be concentrated in West Jakarta and South Jakarta, representing around 22 percent and 20 percent respectively.
Demand
The property sector expects to see an improvement in the demand for apartments in the next year, due to the impact of a set regulation relaxation introduced in 2016, as well as better macro environment in 2017.
Rent
A further decline in the rental of apartments for lease is expected in 2017 amid a weak demand. With the market yet to show signs of improvement, management continues to offer rental discounts ranging between 10 percent and 15 percent from the asking rents.
Expatriate Housing Sector
While the market situation has not been great throughout 2016 as a result of diminishing number of expatriates working in sectors that in the past have boosted expatriate housing business, such as oil and gas and mining industry, areas like South Jakarta, BSD (Bumi Serpong Damai) and Lippo Karawaci have shown good potential as secondary choices as those areas are still within the catchment of the expatriate community and proximity to the international school as well as easy accessibility to Soekarno-Hatta International Airport.
Today, the number of houses being offered in the sublease market is high due to some multinational companies have had to cancel projects or have decided to pull back on projects which has resulted with early termination of the expatriates they hired. Further, the current market situation creates opportunities for the tenants to get competitive rental rates of homes that offer more value for their rental budgets from the sublease market.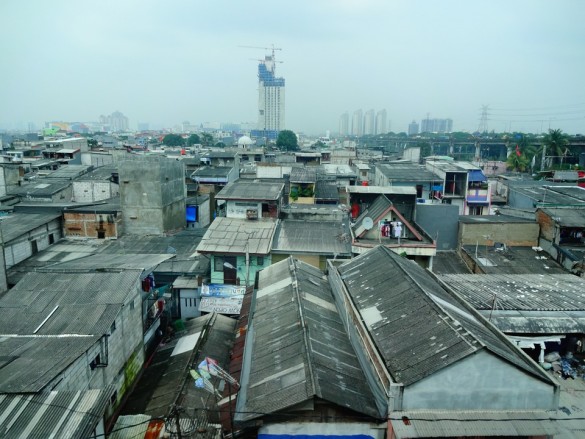 Retail Sector
As far as retail is concerned, Jabodetabek is expected to provide almost one million sq m of total future supply between 2017 and 2019. However, less than 50 percent of this projected additional supply is under construction in 2016. Newly operating shopping centres have secured highly committed tenants. Most have already opened and helped the overall occupancy improve despite slightly. Food and beverages continued to become demand generator.
Forecast:
Supply
Jakarta is expected to see two future shopping centres and bring a projected additional supply of 68,000 sq m in 2017. Meanwhile, two shopping centres began operation in Greater Jakarta in 2016. The cumulative supply was registered at 2.47 million sq m, showing a 4 percent growth year on year. More shopping centres are expected to be developed in Greater Jakarta, most of which are still in the planning stage, including future supplies in Jakarta. Four shopping centres began operation and brought an additional 121,000 sq m supply in 2016. These four shopping centres delivered a cumulative supply of 4.57 million sq m, showing a 2.7 percent increase year on year.
Demand
Despite generally managing to secure 85 percent commitment occupancy at the start of their operations, most of the new shopping centres only manage to lock down less than 50 percent of the total committed absorption occupied by the end of 2016. Food and beverages will continue to perform its role as a demand generator, whilst supermarket, home furnishing and entertainment (cinema) continue to expand.
Occupancy
After slumping in three previous quarters, this was the first time occupancy registered an increase at 85.4 percent in Q4 2016. As forecasted, occupancy is likely to continue increasing in 2017, with smaller additional supply. Occupancy fluctuated during 2016 in Greater Jakarta. A large number of additional supplies caused occupancy to decline 2 percent to 82 percent for the rest of 2016.
Rent
Rents grew 4.1 percent year on year to Rp.563,328 (US$42)/sq m/month in Jakarta, whilst Greater Jakarta showed a moderate increase at Rp.344,734 (US$26)/sq m/month. Asking rent is forecasted to increase in 2017, mainly contributed by upper class shopping centres in Jakarta. Sales volume will largely impact projected asking rents.
Hotel Sector
The performance of the hotel market has been relatively poor throughout 2016, based on the occupancy and room rate indicators. As business condition are yet to recover due to the fairly low hotel room enquiries, the Presidential Instruction to implement efficiency in state spending and continued influx of new hotel projects have rubbed salt into the wound.
Forecast:
Supply
The supply profile for 2017 will be mainly dominated by 4-star hotels, which will provide 2,609 rooms, followed by 5-star hotels with 1,603 rooms and 3-star hotels with 787 rooms. The total anticipated hotel room stock in 2017 will reach almost 5,000.
Performance
Hampered by slow economic growth, 2017 will be yet another tough challenge for hotel operators, particularly in anticipation of new hotel projects operating this year. Such condition will force an increase in competition amongst hoteliers.
Images by pixabay