A Chat with Evan Burns, General Manager of Living Asia Resort and Spa Lombok
Can you tell us about your background? When and why did you move to Indonesia?
Since I was a child I have always been interested in working in the hotel industry. I am from a small country town in Victoria, Australia called Gippsland. My parents used to travel to Melbourne for work and I was often lucky enough to join them on the trip.
The hotel that we used to stay in was previously called Sheraton Southbank. It was indeed the greatest thing as a child to stay in such a grand place. Amazing luxury rooms, marble bathrooms, and they even used to serve ice cream for breakfast. However, what inspired me to work in hotels was the doorman. He used to stand proud at the front of the hotel, wearing a long black tuxedo and a big tall top hat, remembering everyone's names and welcoming them back to the hotel. As a child I always remembered this. How can someone can be so passionate, so proud to work where they work, and personalise everyone's stay by remembering their name. This is the industry I wanted to work in.
At the age of 14 I got my first taste of the hospitality industry. My best friend John and I decided to open a cappuccino stall at our school carnival. The only one selling anything similar was that of the Devonshire Tea ladies. By mid-morning we had a line so long that we ran out of coffee. This is where I learned the skill of entrepreneurship and not being scared to take on competitors with a new product. It was a very successful lesson and one I will remember for a very long time.
At 15 I had my first job working in a café in Gippsland. I used to open the café before school, take the one-hour bus to school, go to classes all day then go back to work afterwards. I enjoyed this job very much. I worked six days a week and earned a very minimal salary, however I enjoyed talking to the customers, making their coffee and helping to grow the small business.
I worked at that café for four years, until I moved to Melbourne for work. Fast forward to today and I am now living in and loving Indonesia.
I moved to Jakarta in 2013. Since then I have worked in Jakarta, Bali and now Lombok. Indonesia is like a second home for me. I love the people, I love the culture and I couldn't think of a better place to raise my family.
What is your experience in the hotel industry?
My first hotel job was as a trainee at The Westin Hotel Melbourne. I spent six months (unpaid) working as a public area housekeeper. I used to do the cleaning of all the public areas of the hotel. This included the toilets, the staff locker rooms, the corridors in the hotel and any other duties that came up. It was a tough job, but I am glad I started in this position.
After that I had multiple jobs at The Westin Hotel. I was a night banquet attendant, a waiter, a bartender, a head bartender, a reservations attendant and finally a senior reservations attendant. I worked at the Westin for almost seven years.
I was transferred to another hotel in Sydney, Australia called Sheraton on the Park. A 500+ room, 23 story hotel that was incredible. I was first transferred as an Executive Club Manager. I oversaw an amazing executive club and this was the first time I managed staff. I had a team of 15. Shortly after my hard work and dedication paid off and I was given extra responsibilities including duty manager, manager on duty, VIP Manager and manager of the spa and wellness centre.
However, my main role was VIP manager looking after 40 suites, and the butler service of celebrities. I was lucky enough to look after some amazing celebrities including Justin Bieber, Snoop Dog, Harry Kewell, Lady Gaga, Kylie Minogue, The Eagles, and the late George Michael, just to name a few of my favourites.
This hotel is where I met my mentor. Brad was the hotel manager and took me under his wing. He taught me everything about management and was a key part of my success. We have both moved on and ironically now we are both general managers, however my respect for him is still there and I can always ask him for advice. My goal now is to mentor other people just as I was mentored myself.
After Sheraton Sydney I moved to Sheraton Fiji where I was a Complex Rooms Division Manager looking after two resorts. It was a love-hate relationship with Fiji. It was a very enjoyable time, however working on such a small island was very difficult. I worked there just over a year, and during that time I went through political unrest in the parliament, two floods and a very dangerous cyclone ironically called "Cyclone Evan". They say what doesn't kill you makes you stronger, and I found out this is true in Fiji. Managing a hotel was not my only challenge – there were many outside factors that also needed to be managed.
After Fiji I moved to Jakarta. Wow what a city Jakarta was compared to Fiji. Big city lights, shopping malls and many things to do. The hotel I worked in was called Keraton at the Plaza (A Luxury Collection Hotel by Starwood Hotels). It was an amazing luxury hotel and residences. It was also connected to Plaza Indonesia Shopping centre. I worked as director of rooms in this hotel for four years. It is indeed a very special place for me and I met some great friends, co-workers and staff. It is also the city where I met my wife Melina.
After we married I decided to leave Starwood hotels, after 13 years, and work for an independent company. I ended up choosing Trans Resort Bali. The resort is nice and I was working for another Australian Alex Jovanovic (a seasoned hotelier). It became very easy to manage and we hit it off very easily. I spent two years as resort manager in Trans Bali, and I lived in the resort so sometimes it was very hard to escape. During the first year there, my wife became pregnant and gave birth to a beautiful boy Charlie. This was the plus side of living in the resort as I was always able to see my family at any time. Family and work life balance is the most important aspect for me.
After Trans Resort Bali I took some time off and moved back to Australia to be with my family. It was hard to re-adjust to life back in Australia, so as a family Melina and I decided to take up an opportunity for me to work for Living Asia Resorts in Lombok. I had previously met the owner and owner's representative when I was in Bali. All I needed to do was inspect the property, make sure my family would be happy and pack our bags. I didn't have to think twice about joining such a great company.
Lombok is an amazing place and as a family we are very happy to live here. The resort I currently manage is called Living Asia Resort. Living Asia Resorts also has a sister company called The Chandi Boutique Resort and Spa and a new five star hotel opening next year called the Chandilla.
Tell us about Living Asia in Lombok. What sets them apart from the other resorts in Lombok?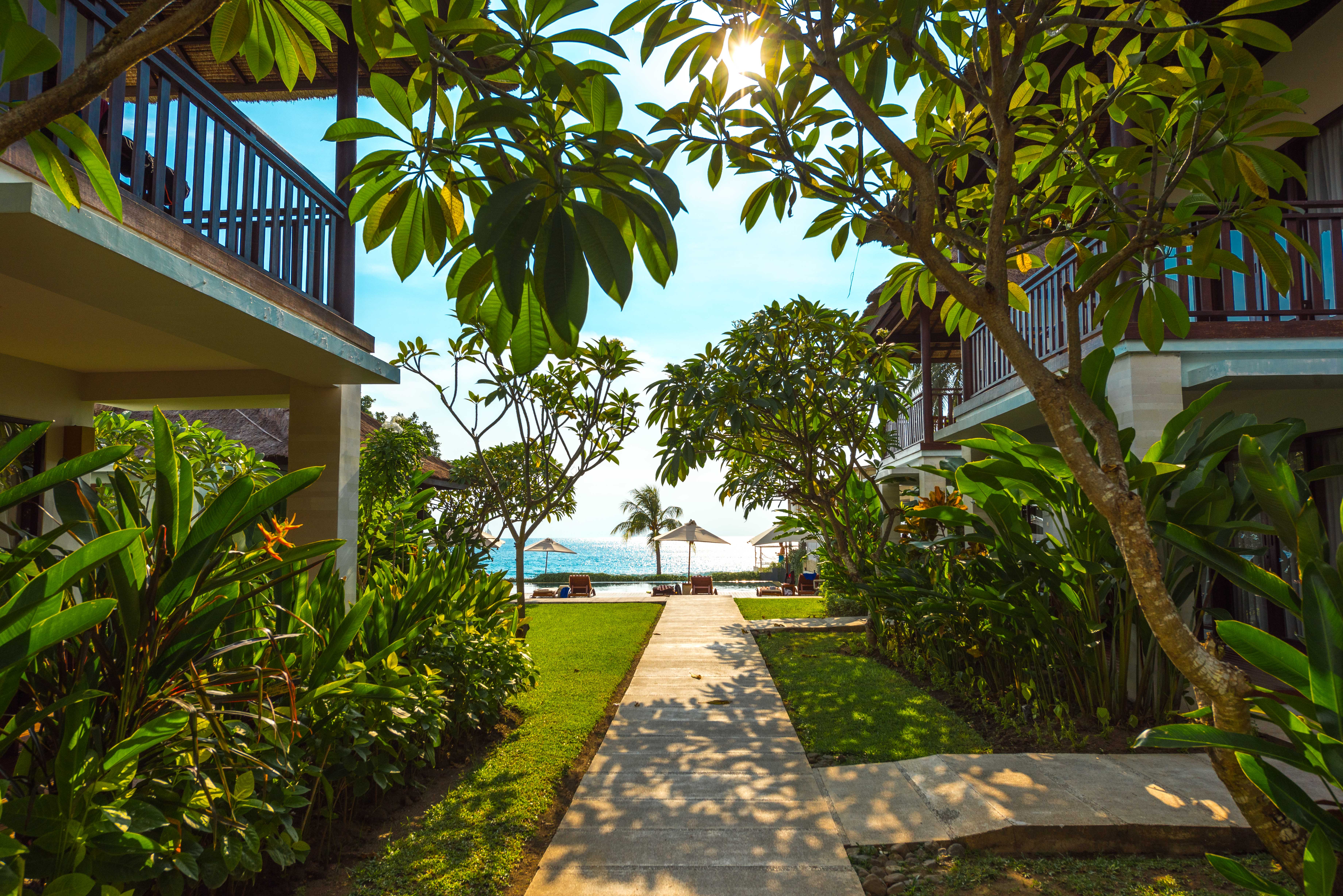 Situated on the west coast of Lombok, just ten minutes away from Senggigi centre, Living Asia Resort features 66 beautifully appointed rooms, direct beach access, stunning views, fabulous open-air restaurant, infinity pool, spa, high speed internet, daily complimentary high tea and happy hours. There is an amazing sunset overlooking Bali's Mount Agung and a great sandy beach.
What sets as apart from other resorts in Senggigi is our service. We pride ourselves in giving a personalised service ensuring you feel more renewed than when you arrived. Living Asia Resort is suitable for family vacations, romantic escapes, or simply a relaxing getaway. We are always looking at ways to improve our resort, such as drop-off shuttle to Senggigi, beautifully manicured gardens perfect for a wedding or function, yoga, cooking class or personalised tours tailored to individual needs.
Are there plans to build another resort in the future?
The owners of Living Asia Resorts and our sister hotel The Chandi Boutique Resort and Spa are always looking at ways to grow the business. Indonesia is a growth market for our chairman and Living Asia Resorts is a company to watch for the future.
What is your opinion on tourism in Lombok compared to other popular holiday destinations in Indonesia?
I have been in Indonesia for a very long time now and I have seen a lot of changes. Lombok is a destination that should be on everyone's list. If tourists want a holiday that is cost effective, relaxing, with beautiful scenery with mountains, waterfalls, beaches and islands then it should go on everyone's bucket list. Lombok as a destination is only a 20-minute flight from Bali. The international airport is accessible from most Indonesian cities. The infrastructure is good, we just need some more international flights and I'm very confident over the next two to five years it will overtake other popular holiday destinations in Indonesia.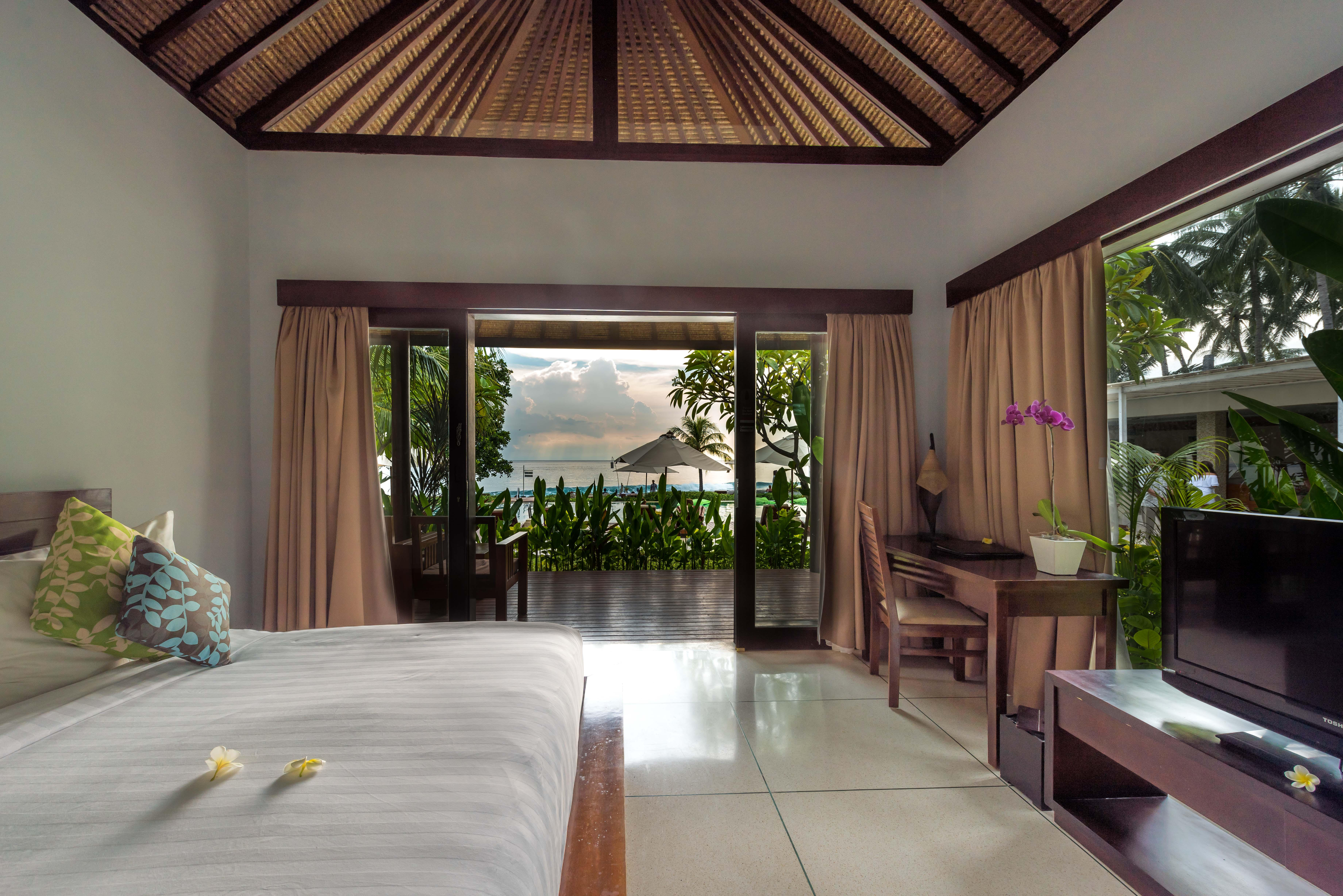 Why should tourists visit Lombok?
If you want a holiday that has everything then Lombok is your destination. It is less than two hours from Jakarta. The Gili islands (which are also part of Lombok) are only a ten-minute boat ride from the mainland. We have by far the best beaches and islands in the area (including Bali). We have South Kuta which is becoming very iconic. Central Lombok for the waterfalls and culture, West Lombok for Senggigi, and North Lombok for the Gili Islands. Lombok has everything you need for a holiday. The beauty is currently untouched