Indonesia Design District at PIK2 gathers the best design and lifestyle tenants for discerning visitors within a luxurious compound of experiential stores.
As young families grow and expand to satellite cities around Jakarta, Pantai Indah Kapuk offers an attractive option as a township with various residential options, lifestyle destinations, and comprehensive facilities. Among the facilities in the integrated township of Sedayu Indo City (PIK2), Indonesia Design District (IDD) is the latest concept by Agung Sedayu Group (ASG) and Salim Group. As a part of the 12-hectare megaproject, IDD consists of the eight-hectare semi-outdoor design and lifestyle hub seamlessly integrated with the neighbouring Erajaya Digital Complex (EDC) and the city's largest Bandar Djakarta restaurant.
Opening on 16th September 2023, Indonesia Design District houses more than 200 well-known global brands curated by Amantara, a subsidiary of Agung Sedayu Group. Dubbed the "Biggest Design and Lifestyle Expo", household names from the furniture, interior design, and supporting industries at IDD include Malinda, BIKA, Magran, TOTO, ROCA, Sleep&Co, MM Galleri, Emporium Marble, Box Living, LUAR by Malka, Vivere, The Hellenoz, Le Marbles, Spring Air, and many more.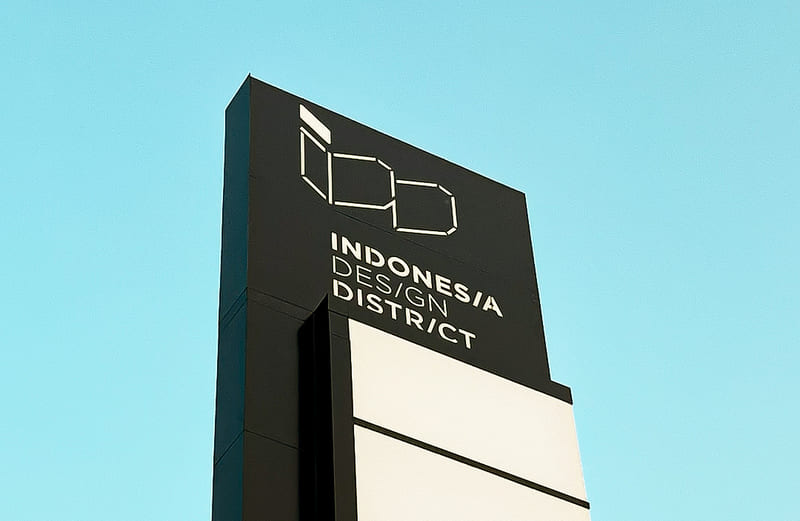 Each brand sits in a luxurious stand-alone concept store designed by famous local designers and architects like Andra Matin for Kayu Lapis Indonesia and Yori Antar for Viro World. Connecting the stores are airy corridors and lush gardens, following a green masterplan by Singapore-based DP Architects in collaboration with a local studio Seniman Ruang. Public furniture by rising young designer Alvin Tjitrowirjo and various artwork installations by Indonesian artists complete IDD's mission to champion the creative industry.
"With the wide range of tenants and various facilities, IDD completes our overall design for PIK2 as the best place to work, live, and play, adding to the value of living in this township," said Natalia Kusumo, CEO of Commercial & Hotels at Amantara-Agung Sedayu Group.
Furthermore, IDD is family-friendly, providing kids' furniture brands like Baby Rovega and Doogles. There is an outdoor playground, the Playscape, with foam-based flooring to allow young visitors to explore the world of gigantic furniture and traditional Indonesian games, such as congklak. Meanwhile, Imagi Space provides a digital art installation space perfect for visitors of all ages to explore a world of wonders. After playtime, the family can head to tasty culinary options at IDD, such as Bandar Djakarta, May Star, 1/15 Coffee, Medan Baru, 30 Bumbu by Chop Buntut, Bakmi GM, Bipang Ambawang, GIOI, Karusotju, Oyster Dealer and many more.
"Right beside IDD is the Erajaya Digital Complex, which carries the tagline, 'Indonesia's Largest and Most Complete Technology, IoT, Gadgets, and Electronics Complex'," said Soesilawati, IDD Director. "Flagship stores like Samsung, iBox, Erafone & More, Realme, Oppo, LG, Urban Republic, Xiaomi, Vivo, and many more will take residence here."
On the way to EDC, visitors could go through the Mandapa, a connective area between IDD and EDC, for F&B festivals or arts and crafts bazaars to support small-medium Indonesian enterprises. Next to Mandapa, there is also an exhibition area named Townhall, strategically located near the West Lobby. The space consists of three joint sections totalling around 1,296 square metres, with each part having a window installation to showcase products. The Townhall is perfect for events by related tenants and creative communities, such as the second edition of Oktoberfest PIK2 on 22nd and 23rd September. Large-scale arts-related events the likes of Indonesian Contemporary Art& Design (ICAD) will also take place here to gather rising and established names into one collaborative playground.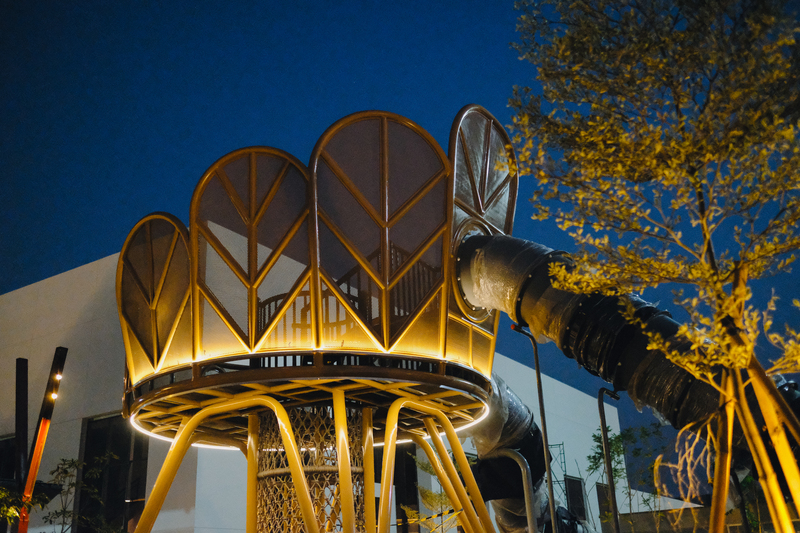 "The IDD compound is also part of the 120-hectare Urban Hub, a new upcoming area in PIK2 with integrated facilities and destinations," said Ipeng Widjojo, Business and Development Director of Agung Sedayu Group.
The Urban Hub has commercial facilities and tourism destinations such as Distrik Otomotif PIK2, Entertainment District, Moon Club, Thamrin Park Avenue, Living Plaza, Galaxy Sport Club, churches, Day Night District with a gas station, a supermarket, conceptual F&B outlets, and other lifestyle venues. "Due to its strategic location, IDD is the perfect choice for any families looking for creative solutions and a lifestyle destination."
Located seven minutes from Soekarno Hatta International Airport and within PIK2's premium area, IDD is close to the direct toll access and connects to the airport when construction finishes in 2024. Residential clusters, the Tokyo Riverside Apartment, and Educity further make the city perfect for a growing population.