In conjunction with Indonesia's ASEAN Chairmanship 2023, GIPA hosted the Global Human Capital (GHC) Summit in The Westin Jakarta.
The summit brought together more than 800 in-person attendees consisting of global business leaders, senior government representatives, and leaders of Indonesian overseas professional hubs to accelerate the aim of doubling Indonesia's digital, green and health talents.
One of the breakout sessions during the summit was a workshop titled "Startup Diplomacy: Indonesia's Innovation Ecosystem" hosted by GIPA in collaboration with Habibie Innovation Incubator (HII). This workshop was held in the Denpasar Room in The Westin and attended by more than 40 thought leaders, entrepreneurs, and innovators which aim to accelerate the agenda of the private sector, particularly the startup ecosystem, in their efforts to harness human capital for driving innovation and fostering the growth of a thriving market. 
Ilham Habibie (Co-founder and Advisor to HII), Daniel Tumewu (co-founder and CEO of HII), and Dinye Hernanda (Head of Professional Development at GIPA) were leading this workshop. During the workshop, Ilham Habibie explained the idea that leveraging the skills, knowledge, and experiences of the diaspora can significantly contribute to Indonesia's growth and development. The diaspora community, consisting of Indonesians living abroad, often possesses diverse expertise and a global perspective that can be harnessed to drive innovation, investment, and entrepreneurship in the country.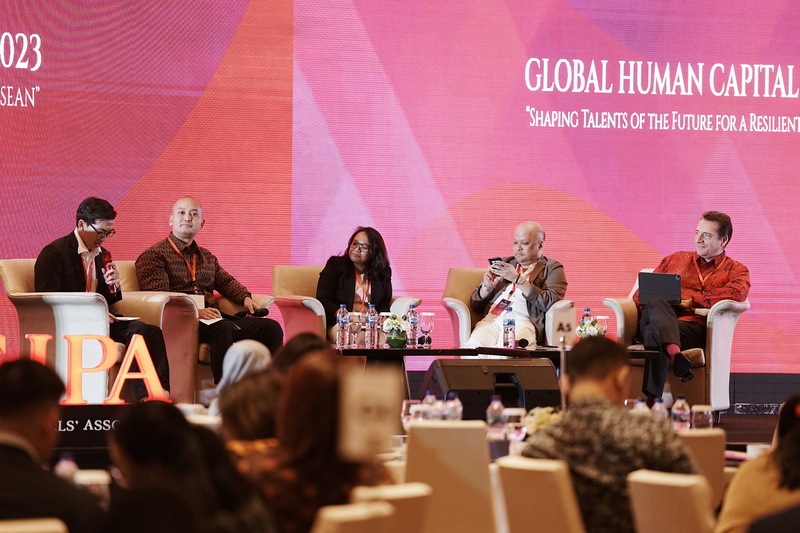 Daniel Tumewu along with Dinye Hernanda led the workshop discussions that focused on the teamwork between the public and private sectors to develop human capital. The discussion included three interactive exercises to get everyone thinking. First, participants looked at the differences between Indonesia's current situation and the thriving startup and innovation scenes in developed countries. This helped identify areas needing improvement. The second exercise explored how to encourage more top-notch entrepreneurs from Indonesia. This involved talking about ways to develop skills and even make changes in policies. Lastly, participants brainstormed ways to bridge gaps, like creating special programs, providing effective training, and exchanging knowledge. These exercises together helped participants understand how working together can boost human capital growth and innovation in Indonesia.
As the workshop concluded, it left a resonating message of unity, cooperation, and the potential for transformative change in Indonesia's innovation landscape through synergised efforts. HII is excited to be a part of the GHC Summit 2023 hosted by GIPA and bring its expertise and knowledge on Innovation and Entrepreneurship to the workshop session.