"Travel is escapism; it allows you to enjoy a new experience or way of being and allows people to feel free, of course, it creates this longing to get out of everyday life and forget your stresses.
Plus, an amazing discovery element to it gets you out of your head and learn and experience new things," expressed Sayan Gulino, the CEO of Waterbom Bali.
Who is Sayan Gulino? 
My parents met in Bali in the 70s and raised me here at a time when there wasn't much to do in terms of entertainment, apart from swimming in the river in innertubes or surfing and being out in the environment. Thus, my relationship with nature was intimate from a young age. Coming from an abstract upbringing, I see things differently and feel grateful to now be culturally immersed and to have had that childhood experience. 
Now, as CEO of Waterbom Bali, this respect for the environment has translated to what I do today concerning sustainability and our park's environmental policies. 
My hobbies are mainly nature-based; in the ocean, climbing the mountains. I'm also a music lover and an avid vinyl collector. In my spare time, I love to DJ and play music.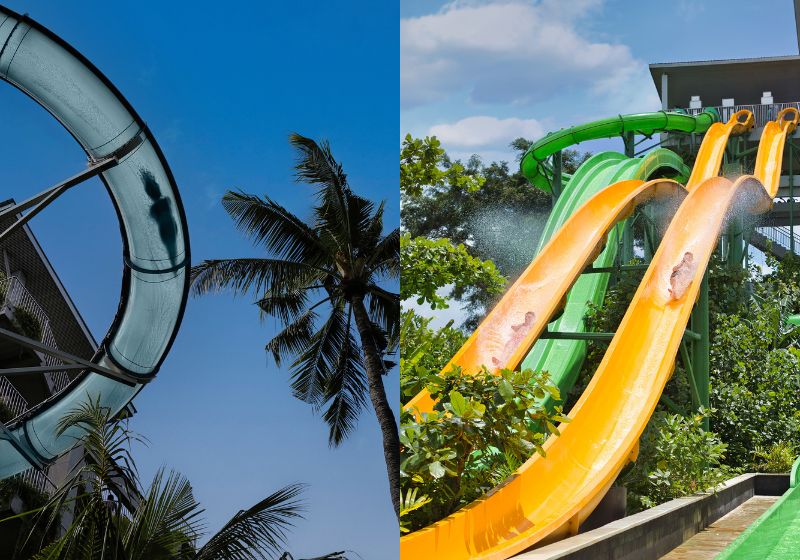 Has growing up in Bali influenced you with the way you lead Waterbom Bali? 
Growing up here has forged the strong relationship I have with nature, which allows me to really understand the importance of our environment. I believe harmony with nature is something special. Combine that with my father being the founder of the park, and his first instruction when opening Waterbom back in 1993, was to not cut down any trees on the land but to build the slides around the existing trees. I've learned from a young age to protect nature and it's definitely influenced the way I lead now as CEO at Waterbom.
I've been at the waterpark since I was 13 – practically living my life there. Over the years, I've had the opportunity to step into a range of roles, from locker boy to operations, to working with guest relations. This experience has cultivated my understanding of the park's every element and how it operates.
Growing up here also makes one attached to the people, the culture and the way of being here. It influences how I lead, communicate and operate, and the systems I put in place. Knowing the island really helps provide a level of predictability which in turn helps me to run the business with a greater knowledge of Bali and its tourism industry.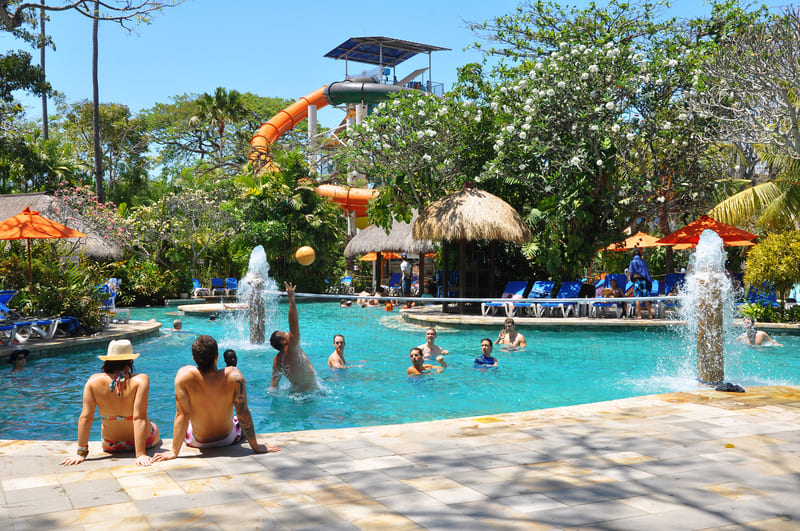 Tell us about Waterbom Bali. 
Waterbom Bali has been an ongoing passion project. Our park has become a bit of an institution on the island and we're honoured to celebrate our 30th Anniversary this December.
I remember travelling with my father around Europe when I was younger and we would go to waterparks, and he always liked the entertainment value of waterparks, but he didn't like the aesthetics of them, they were often barren, hot, dry venues with lots of concrete everywhere.
The idea of building a tropical, boutique waterpark in Bali was born, where the slides were built around the existing landscape, so we weren't ruining the surrounding nature but incorporating all this lush flora and greenery into the park layout and activities. And this was back in 1989 before any real sustainability trends had come to light.
But it set the tone for me, and I started pushing on the innovative elements of sustainability, like using technology and measurements to assess and implement policies and sustainability initiatives company-wide.
Waterbom now hosts 22 (soon to be 26) slides, and we will be reaching nearly five hectares in size by July with our park expansion, while still maintaining over 50 percent of green space.
The park is so much more than just a waterpark, it has become an experience, a destination for good times and great memories for our guests; and for our team, the Waterbomers, it has become a home.
Waterbom Bali is surrounded by lush greens, surfacing from the belief of honouring the island's value and protection. Why is this vital?
It's vital for the Waterbom experience, but also vital in setting an example for other businesses as well. Are people travelling to a tropical island or a city? Unfortunately, Bali is becoming a bit of a "city" now and losing some of its island charms. We have our duty to set the bar and show that nature can still exist within tourism businesses on the island. 
After being around for 30 years, we hope to influence some other businesses here to say "Plant more trees, build fewer buildings". It's incredibly important from an environmental aspect, as our water table in Bali is diminishing, our water quality is getting worse, and how we manage our septic and water usage is still quite poor. A lot of answers can be found in our natural environment. For example, planted Bamboo clumps can host litres of water to help put water back into the aquifers, we have nine recharge wells within our park to also help direct water back underground.
Since we follow the Balinese philosophy of Tri Hita Karana (harmony with nature, people, and spirituality), we are also honouring the island's values and protecting it at the same time – a crucial part of our business. 
Take us through how Waterbom Bali utilises a water-saving initiative.
It starts with data (or measurements) and then policy (or the rules and initiatives which we set up within the company) which soaks itself into the culture. We then set goals and benchmarks, and identify ways to reach those goals through technology, innovation, and reporting. We separate our initiatives into energy, water, and waste.
For water and energy, we look at our appliances. We have water filters which reduce backwash frequency; controlled irrigation systems using greywater from our STP (Sewage Treatment Plant) for watering our gardens; pump controls and automation which reduces water and energy usage on slides. We also operate a closed-circuit water system, which means no water is wasted but is reused or recycled through a complex system of pipes, pumped back into circulation after it's filtered, then cleaned, and reused instead of wasted. We also have water-saving appliances within the park, such as low-flow rate push taps to help limit the amount of water usage by our guests and staff. 
Construction to expand the waterpark is ongoing. How do expansion and sustainability go hand in hand? 
Three decades of learning and developing the park mean we were able to start this new area from scratch – and we have access to much greater technology to allow us to reach our sustainability goals and benchmarks.
We've worked from the start with an ESD (Environmentally Sustainable Design) plan, and our internal design team have discussed with our sustainability consultants and engaged a sustainable engineer, to ensure the design and build of the new slides, tower and pools comply with our business sustainability objectives. 
From the recycled and sustainable materials used for some of the furniture, accessories, pot plants, and ashtrays, or using reclaimed wood from our old slide towers in our café, to the pumps we purchase and the use of solar panels on our café and back of house roof areas, every element has sustainability in mind. 
The new park area will also feature an STP and recharge wells, plus a rainwater harvesting system to refill our pools (after it's captured in our balancing tank), controlled pumps and motors for the slides, which allow us to save around 3 percent of our energy via this pump technology. Even within our garden areas, we have selected local native plants and sourced our large stones sustainably.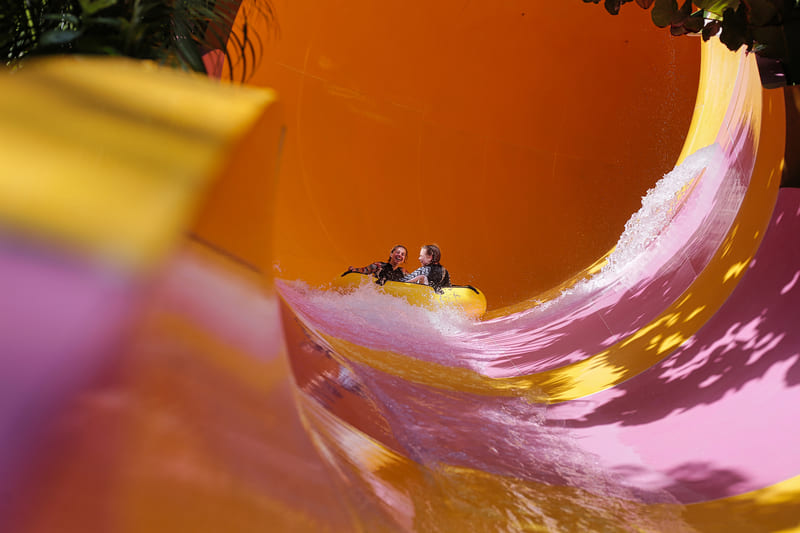 Mention three activities you highly recommend for first-timers.
That depends if you're an adrenaline junkie first-timer or a chill-seeker – usually, I recommend three things: slide, eat, and relax. 
Start with the chilled slides first, then build up as you go along. Try the more extreme and exciting slides then take the fast ones. End with either Climax or Smashdown or finish on Boomerang to really get your pulse racing! 
Then eat and recharge at the restaurant because you will be hungry after climbing all those tower stairs. Finish with something relaxing. Either a cocktail at the Pool Bar or a few lazy laps floating around the Lazy River as the sun is setting and get lost amongst the trees. That's how I would do it.
Through your lens, how do you foresee the future of Indonesia's travel and tourism?
I don't want to go down a pessimistic path. Does it go toward mass tourism or does it go towards sustainable tourism? I really hope for the latter. Bali, let's work together towards that!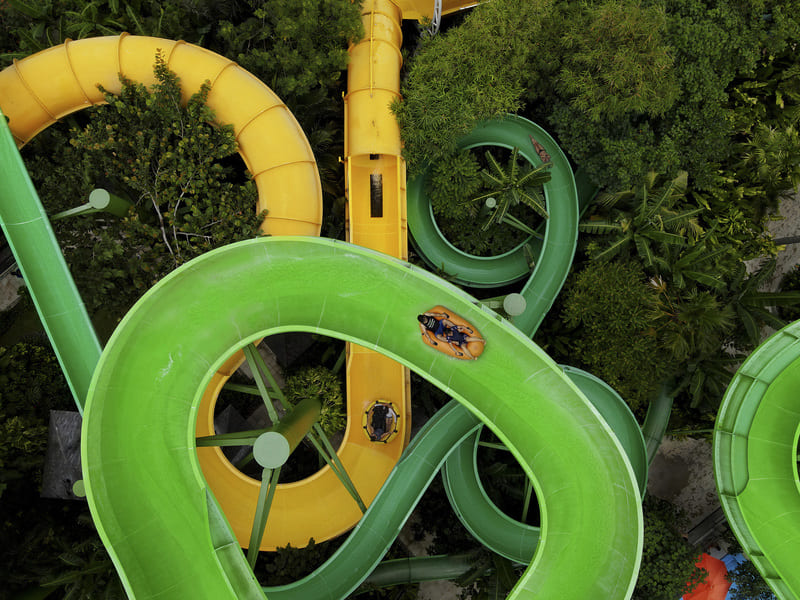 What's next for you and Waterbom Bali?
What isn't next?! Stage One of our park expansion's estimated completion date is the end of June or early July comprising great tube-based rides, lagoon pools to swim in, lush gardens with lots of trees, a new massage area and a new outdoor cafe area.
Already working on Stage Two, which is the re-development of our Kiddy Area, to create a new tropical wonderland for the kids to get in touch with nature and have fun in a new water playground – it will be very playful and connected! Stay tuned for opening dates for that.
Personally, is a short trip to Uganda after we finish construction on Stage One, to have a wholesome break and come back ready for it all to start again with Stage Two.
How can our readers get in touch?
The best way to follow our journey and stay updated on the new park is on social media @waterbombali on Instagram, Facebook, TikTok and LinkedIn… so start following us!
I'm one of those people who shuts down their Instagram account every few months to have a technology break so I'm hard to find online these days!