Switzerland Tourism (ST) announced the remarkable recovery of overnight stays from Southeast Asia to Switzerland in 2022 and how more Southeast Asian families can discover Switzerland by public transport on the Grand Train Tour of Switzerland.
Singapore, Thailand, Malaysia and The Philippines are noted as the best recovering market in the Asia Pacific region, contributing with 623,646 overnight stays from Southeast Asia in 2022. This results in a 96.4 percent recovery of the pre-covid level.
Within Southeast Asia, Singapore (+26.5 percent)and Malaysia (+13.8 percent) recovered quickly, with yearly results already over performing in 2019. Indonesia (-13.5 percent), on the other hand,  was impacted by travel restrictions in the beginning of 2022, missing out on the main travel season around the Eid al-Fitr' holidays. However, the second half of the year plummeted to +28 percent more overnight stays compared to 2019.
"I am very happy that so many visitors from Indonesia have chosen Switzerland as a holiday destination. Switzerland has much to offer, from its breathtaking natural landscapes to its rich cultural heritage. We look forward to welcoming more guests and their families in the coming years. We guarantee you an unforgettable experience and fond memories," expressed the Ambassador of Switzerland to Indonesia, his Excellency Olivier Zehnder.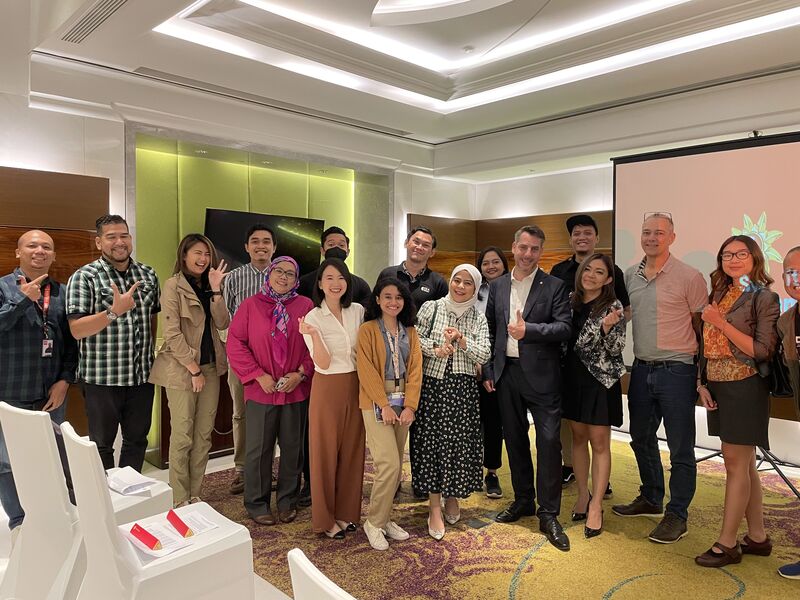 According to ST's and Oxford Economics' forecast, overnights from Southeast Asia will continue their strong growth in 2023, with a 19 percent increase compared to 2022. 
"We are confident that Switzerland will continue to be a preferred travel destination for Southeast Asian travellers," said Batiste Pilet, the Director of Southeast Asia for ST. "We have been working hard since the reopening to ensure that Switzerland remains top of mind and is perceived as a safe and sustainable destination. We are thrilled to see that our efforts are paying off."
Pilet mentioned that ST is concentrating on tapping into the family travel segment and promoting extended stays in Switzerland this spring. Ideal for family travels, the Grand Train Tour of Switzerland is the ultimate train journey to discover the country. It combines all the wonderful panoramic lines into one breathtaking route over eight stages. Available all year round, this route spanning 1,280 km leads from some of the most charming Swiss cities to Alpine villages. The itinerary encompasses some of Switzerland's most well known sites and landmarks.
Here are some of the top family friendly activities to combine along the Grand Train Tour of Switzerland:
Enjoy the Magnificent cherry blossoms while picnicking in the park or learn about the secrets of chocolate Easter bunnies at the Lindt Home of chocolate at

Zurich

. 

Ride the train to the Top of Europe or the cable car in Grindelwald First to find an idyllic playground with swings climbing structures, sand, and water play area at the

Jungfrau Region

.

Visit Spy World at Piz Gloria and become a special agent or challenge your courage on the Thrill Walk in Birg, both available at

Schilthorn

. 

Spend some time with some of Switzerland's mascot Saint Bernard dogs at Barryland and Martigny or venture into Switzerland's largest underground Lake in St. Leonard at the

Matterhorn Region

.

Glide down the mountain with FunVenture carts or bikes, or take a family photo in front of the iconic Matterhorn on Gornergrat of

Zermatt – Matterhorn

.

Try the historical train and cross the famous landweiser bridge or admire the bridge from below, taking the Landwasser Express "Choo Choo train" via the

RhB – Bernina Express

.

Train for winter at the Freestyle Academy in Laax or try the Madrisa Land toboggans in Davos Klosters,

Graubünden

.

Enjoy a cruise aboard the panoramic yacht Saphir on Lake Lucerne and climb Mount Pilatus to play in the Frakmuntegg rope park of the

Lake Lucerne Region

.

A certified family destination that offers a free vacation program for children, countless activities, family-friendly hikes, spectacular playgrounds, and plenty of action on the mountain or in the valley are found at Titlis.