The letters most commonly associated with the history of Dutch aviation are "K.L.M.," which stand for Koninklijke Luchtvaart Maatschappij ("Royal Dutch Airlines" in English). KLM is also the world's oldest operating airline under its original name.
Like in most major European countries, commercial aviation in the Netherlands had its beginnings in the immediate aftermath of World War I. A group of investors and bankers led by 30-year-old Albert Plesman formed KLM on October 7, 1919. The airline began its first service on May 17, 1920, with an Amsterdam-London service, flying an old De Havilland DH-16 aircraft chartered from the British company Air Transport and Travel (AT&T). By September of 1920, KLM had expanded its offerings by serving Copenhagen in Denmark and Hamburg in Germany. On October 1, 1924 KLM commenced its first intercontinental flight to Batavia, Indonesia (now Jakarta), which took one month using a Fokker F.7 aircraft. The F.7 was the only aircraft at the time with an enclosed cabin and it was able to carry seven passengers in relative comfort. Several test flights were made throughout 1928 and then in September 1929 KLM started its first scheduled services between Amsterdam and Jakarta. At the time this was the world's longest scheduled flight.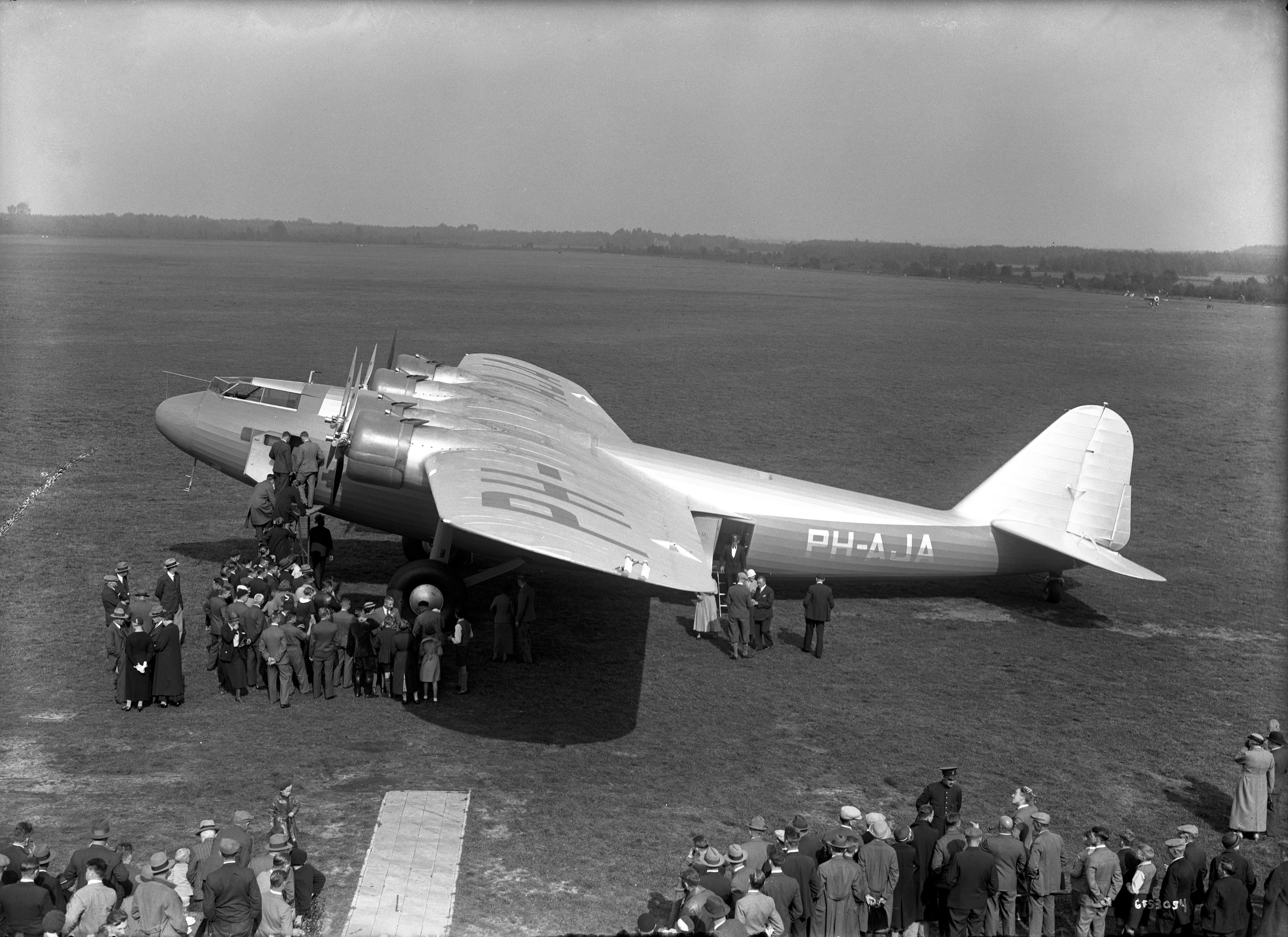 KLM maintained a forward-looking equipment policy, improving its fleet year by year with larger, faster, and more efficient aircraft. KLM also enjoyed an advantage over other European countries since the Dutch company Fokker produced some of the most popular passenger airplanes of the 1920s, such as the Fokker F.7a/3m and F.7b/3m.
Albert Plesman believed that KLM should have the fastest available aircraft and contracted with the US Douglas company for 14 DC-2s, thus facilitating Douglas' entry into the European aviation market. In 1930, KLM was carrying about 18,000 passengers per year; by 1939, it was serving more than 160,000 passengers,
One of the most noteworthy episodes in KLM's history was the battle with Imperial Airways to dominate the far reaches of the Dutch and British colonial empires in the mid-1930s. The competition began a decade earlier when both companies explored possible routes into Asia. The British were initially stalled in their goals of further expansion because Imperial Airways already had commitments to serve many points across Asia – all of which included passenger, mail, and freight services, and its resources were stretched to the limit. As a result, the airline could not offer the kind of reliable and high-quality service that KLM could provide to key locations in Asia. KLM focused all its resources on a few important routes, especially those to the Dutch East Indies.
In October 1928, the Dutch established a company known as the Royal Dutch Indies Airlines (known by the abbreviation KNILM) with strong connections to KLM for passenger service to east Asia and Australia. KNILM faced stiff opposition from Britain's Imperial Airways and through the next decade, the two Dutch airlines fought hard with Imperial Airways to dominate the air routes into Asia. The British, with their huge empire, were able to block the Dutch in key routes by denying them "overflight" of its territories, and by cooperative agreements with other national airlines to prevent KLM from winning business.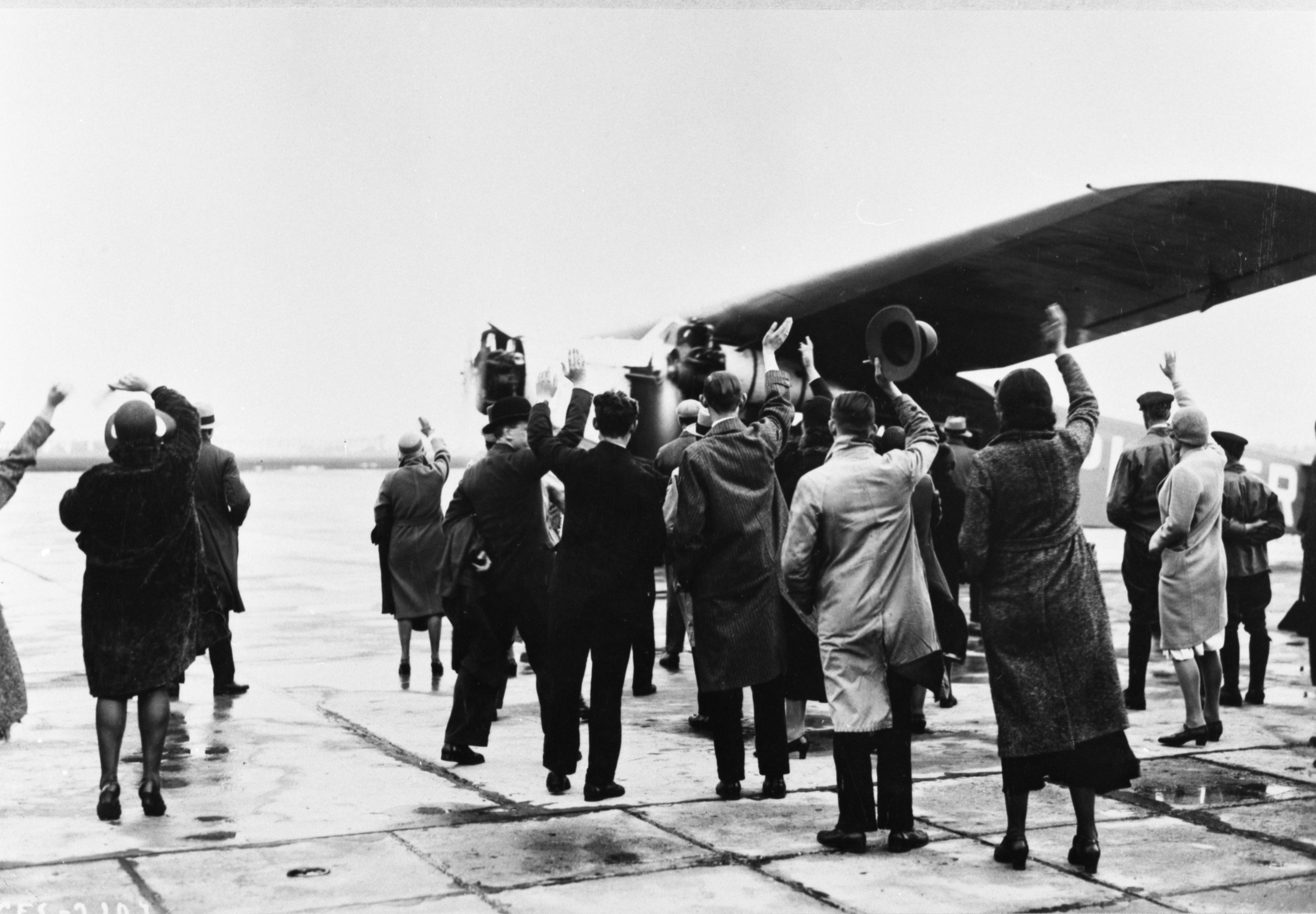 World War II changed the fortunes of KLM, as it did almost every other major airline in the world. KLM stopped all its European flights in August 1939 except to Scandinavia, Belgium, and London. Despite defiant attempts to continue regularly scheduled service after the war began, KLM was forced to close all its European operations in May 1940 when the Nazis invaded and occupied the Netherlands. Amazingly, the company continued to provide services in eastern Asia even though it no longer had a "home" country. For a while, KLM operated out of New York. Long-time KLM president Plesman quickly resumed regular operations as soon as the war neared its end. In April 1945 he received a loan of 14 Douglas C-54 four-engine transports (the military version of the DC-4) from the US government. Using these planes, KLM once again began service from Amsterdam to Jakarta, beginning a new post-war era for one of the greatest airlines in European aviation history.
(To be continued…)