JW Marriott Surabaya is truly a timeless, luxurious gem right in the heart of downtown Surabaya. JW Marriott Surabaya brings forth the concept of timeless luxury to all aspects of its guest experience – from its familiarly modern and cosy rooms, to its high-end restaurants and delicious cuisine, to its unlimited personal service and to its exceptional facilities.
Like most five-star hotels, the security, safety and privacy of guests is JW Marriott's foremost priority; the first thing we observed at JW's car entrance was a specialised security team which strictly monitors movements into the establishment.
JW Marriott Surabaya varies its interior design for different room types. Rooms are luxuriously designed with aesthetic jade marble counters, grey headboards, silver-stemmed lamps, sumptuous patterned carpeting imported from Buckingham Palace's carpet supplier, lavishly soft bedding and cosy umber sofas with matching green and taupe chevron pillows. The room types range from the most basic Deluxe to the highly expensive Presidential Suite, where Indonesian President, Joko Widodo, has stayed twice.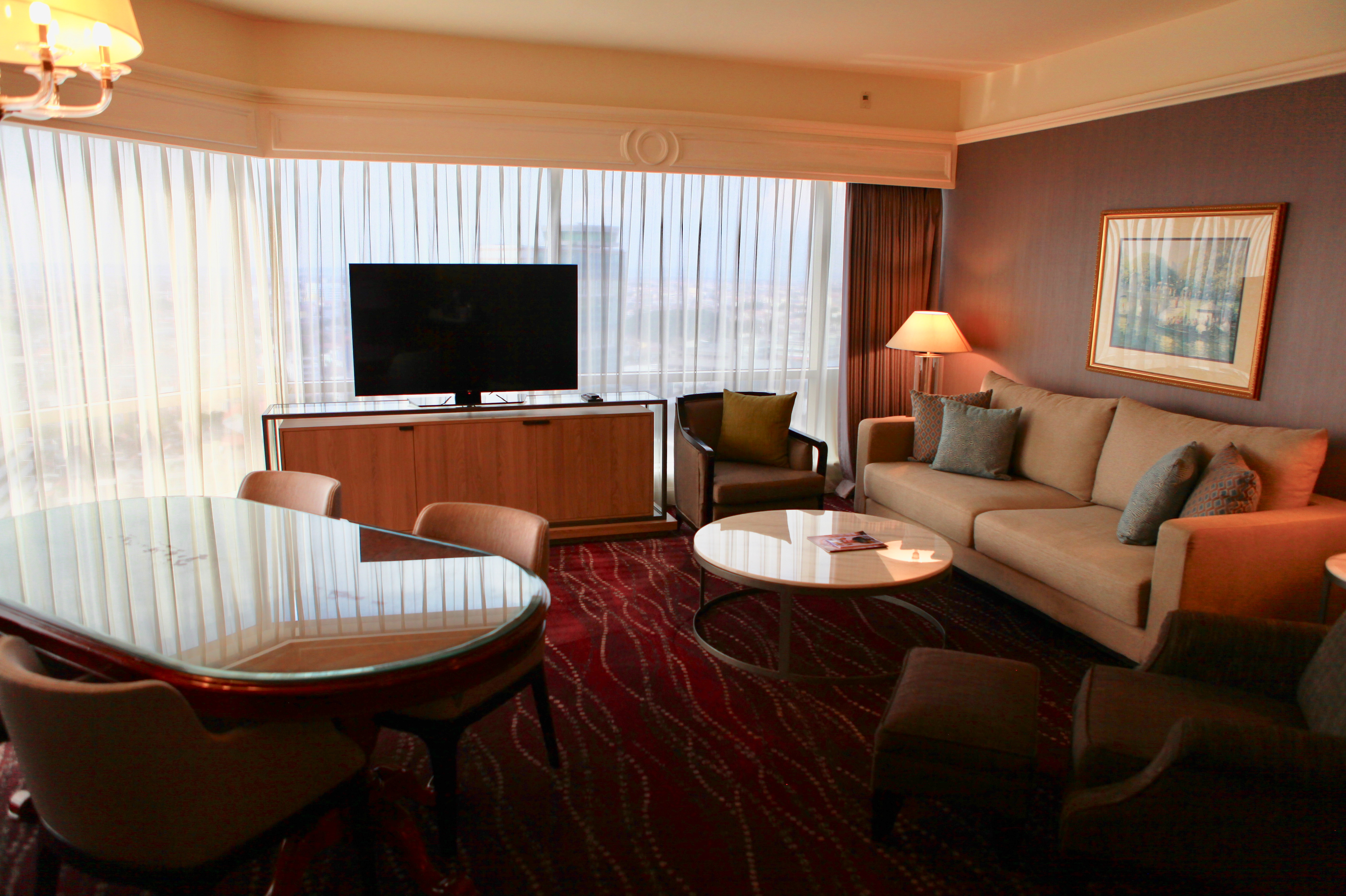 JW Marriott's Pavilion Restaurant serves BBQ buffet and a la carte meals. Renovated in November 2017, it has a post-modern architecture and a sizable space to accommodate 249 people. It offers a range of cuisine; Japanese, Italian, Indonesian, and Western. It has constantly-changing food stations but also offers fixed favourites such as pizza, pastry, chicken and homemade gelato. The barbecue tamarind ribs is one of the dishes worth trying. It is prepared with high quality beef and seasoned with tamarind, honey, cinnamon, cardamom, Tabasco sauce, and other spices, and then baked for 36 hours. At the time of our visit, the Pavilion served Rujak Cingur, one of East Java's most iconic delights, made by the chefs in front of guests with high-quality ingredients. A multi-purpose stage is available to host a wide range of events, from company meetings to weddings and birthday parties. The restaurant also provides a smoking area and a VIP room in the mezzanine area for privacy-seeking guests.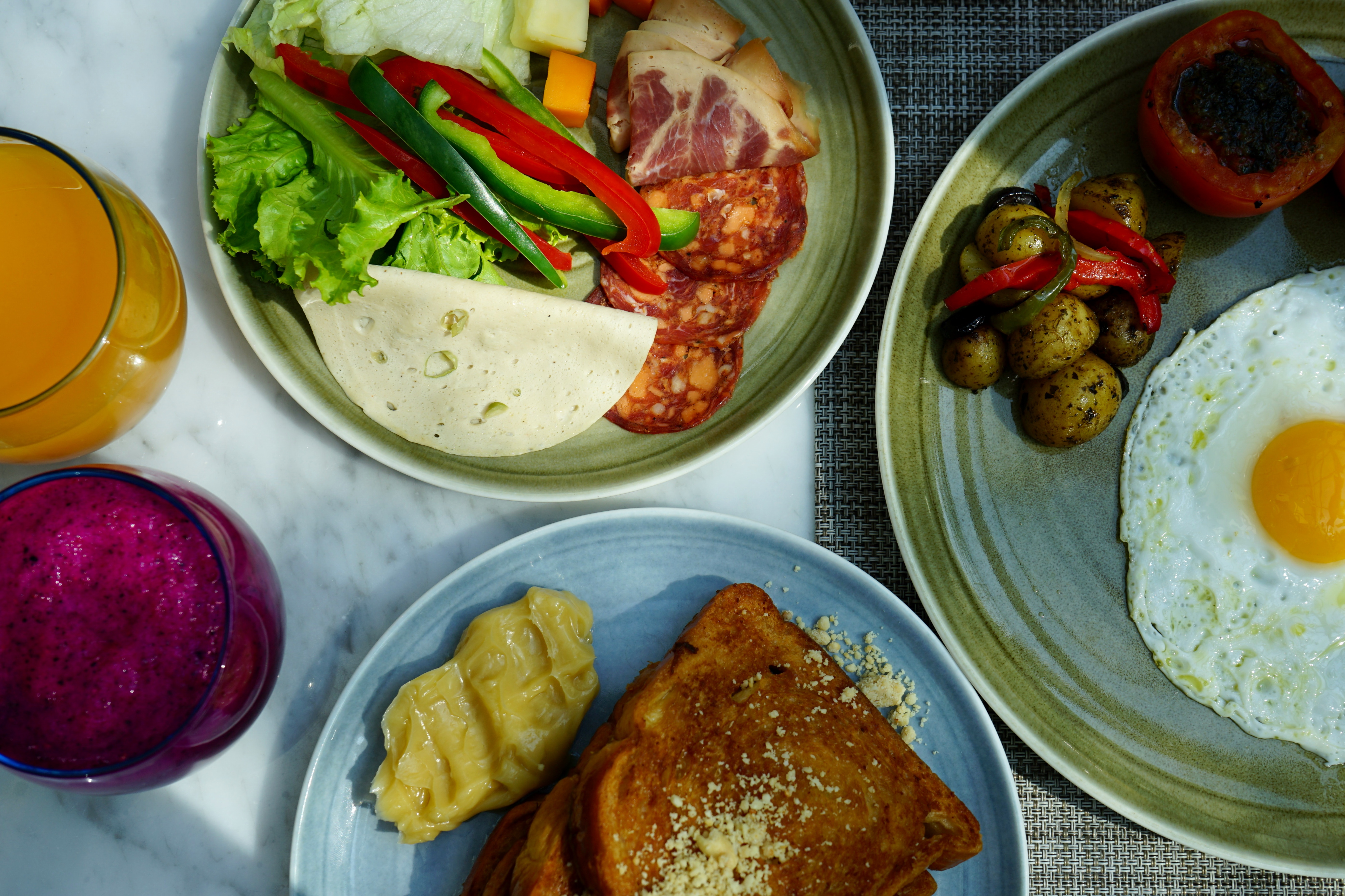 JW Marriott prides itself on its famous Vis a Vis French restaurant which dishes out a variety of fine top-notch dishes painstakingly crafted with quality ingredients by accomplished chefs. During our visit to Vis a Vis, we had a full meal. The appetizer was sliced plain wheat bread and sliced garlic bread. The pan-seared scallop, coated with fresh bean sprouts, black caviar, salad and mayonnaise is a very refreshing light meal. The bite-size dish gives a sense of simplicity and elegance. The plating of the chicken consommé is done very exquisitely with the chicken rillettes, chicken liver mousse, and dehydrated pumpkin laid out nicely at the concave bowl's sides. The main course, rare Canadian Black Angus steak topped with a homemade red wine sauce, served alongside fresh river prawn and mixed mesclun salad was simply divine. The dessert was the most outstanding course. The chocolate fudge had toppings such as cherry pops, chili slices, fragrant homemade vanilla ice cream and fresh strawberry fruits. Once we scoop the delicious chocolate soufflé with the aromatic classic vanilla ice-cream, we can taste a blend of sweet, spicy, bitter, cold, hot, crunchy, gooey all in one single scoop of mouth-watering goodness. Truly a perfect balance for an elaborate dessert.
Imari is an authentic Japanese restaurant located on the second floor, next to the Tang Palace. The talented Chef Takashi Murayama is in charge of the kitchen and his team of sous chefs. The best-selling chawanmushi (egg custard) is a must try here. From your first bite, you can already tell that the version served here is unlike any other Japanese restaurant. It is irresistibly delicate and silky smooth. There are many other authentic Japanese cuisines served in the restaurant such as bento boxes, sashimi and miso soup. Their good service is also worth highlighting; guests are greeted with a warm smile and once seated, the waiters and waitresses immediately place the neatly folded napkins on the guests' laps. Taking guests' satisfaction very seriously, the chefs asked for feedback on the food after every course. The superb cuisine and excellent service makes this restaurant the perfect destination for anyone craving for authentic Japanese food.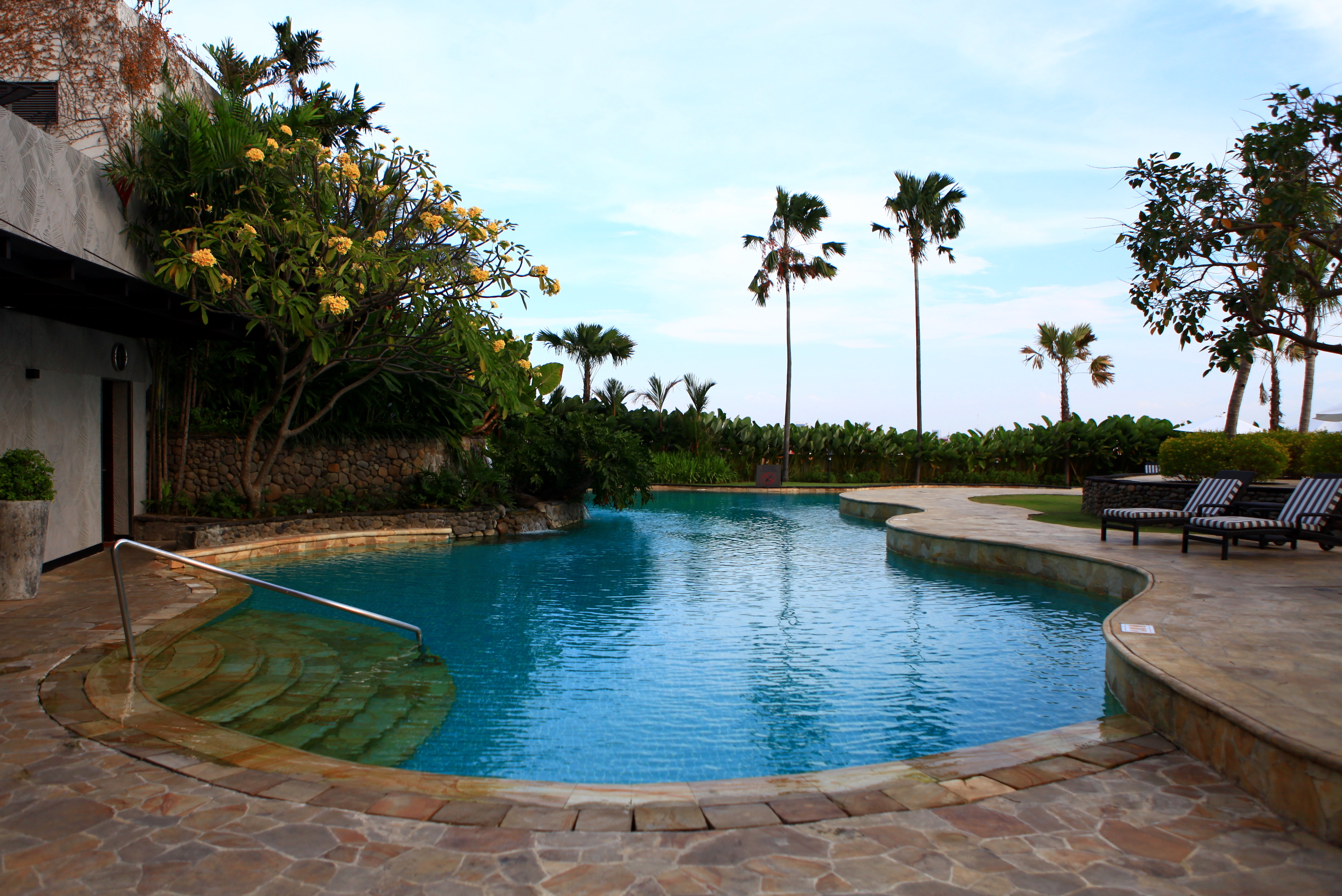 JW Marriott Surabaya offers luxurious facilities for guests to relax and enjoy time alone or with their loved ones. On the fourth floor you will discover an assortment of facilities, one of which is a resplendent clear azure-blue pool and poolside. The fourth-floor view from the pool area allows us to scan through Surabaya's sweeping panorama from the very nucleus of the city, and over a koi pond partially veiled by rich profusions of palm leaves, rimmed at the side with rows of green. Umbrella-shaded seats, a grass field and a podium are available for poolside events. Opposite the pool entrance there is a gym, complete with basic training equipment, where guests can simultaneously exercise and relish the view of the city. Through a corridor accessible from the gym, there are facilities for massages and salon services. There is also a private hot jacuzzi and a hot dry sauna for guests to use.