This month is all about celebrating Indonesia and what better way to celebrate than with one of Indonesia's greatest strengths – the food.
These restaurants offer not just a promise of a great feed, but a guaranteed experience. All use their meals and service to elevate Indonesia's authentic cuisine to a higher level.
KAUM Jakarta, Jl. Dr. Kusuma Atmaja No. 77 – 79, Menteng, Central Jakarta
KAUM Jakarta, the newest concept from fan favourite Potato Head Family, offers a tour of the archipelago and Indonesian history from the comfort of the gorgeously refurbished colonial-era building in Menteng, Central Jakarta.
With outlets already topping 'best of' lists in Hong Kong and Macau, the Menteng restaurant embraces both the old and the new in food, cocktails and decor which has made Potato Head such a respected brand in Asia.
Cocktails exploring the history of Bali's arak liquor, cakes inspired by Surabayan street food and even the salt hand-picked for its artisan production methods are the details that make KAUM an ideal spot to celebrate Indonesia.
Seribu Rasa, various locations in Jakarta
Seribu Rasa, meaning 'one thousand flavours,' is a leading name in high-quality authentic Indonesian cuisine. It lives up to its 'thousands' promise, with nearly every dish you could dream of available at one of Seribu Rasa's many locations across the city.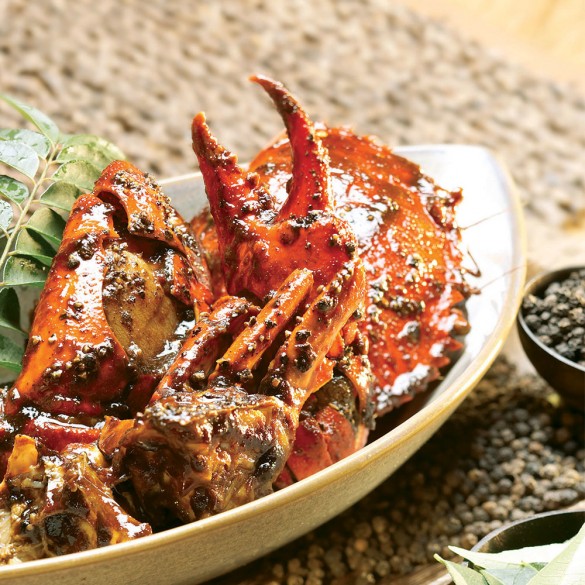 Seafood and beef dishes are showstoppers, with a mix of flavours and something to satisfy even the pickiest of eaters. It is the vegetable dishes that truly shine. For vegetarians or those hoping to be more considerate of their meat consumption but not to be stuck with the wilted, sad leafy dishes found elsewhere would do well to make a visit this Independence Day.
Nusa – Indonesian Gastronomy, Jl. Kemang Raya No.81, Kemang, South Jakarta
Nusa, which takes its name from nusantara, the Indonesian word for archipelago, first opened its doors on Independence Day 2016. In the last year, it has brought the best in Indonesian cuisine to the hungry patrons of Kemang.
With a menu revolving around fresh ingredients and seasonal produce every visit is a little different each time. What stays consistent though is the dedication and care put into every meal from the kitchen to the floor staff.
The team at Nusa ensure each guest knows where each dish comes from in an effort to celebrate Indonesia's diverse and delicious cuisine.
Dapur Babah – Jl. Veteran I No. 18-19, Gambir, Central Jakarta
Dapur Babah is a feast for the eyes as well as the stomach. Found in the shadows of the National Monument (Monas), Istiqlal Mosque and many of Central Jakarta's attractions, Dapur Babah is an ideal restaurant to soak up some history.
Specializing in the Dutch-influenced Indonesian food created by the local wives of Dutch officers during occupation, Dapur Babah offers a feed unlike any other in the city. The fusion leads to exciting dishes like the must haves Nasi Tjampoer Babah and Tjweimie Malang, but it's the bar that really shines.
Enjoy a beer or a cocktail surrounded by antique furniture, textiles and photographs dating back the colonial-era. The space feels both inviting and eerie, with warm lighting and many nooks and crannies waiting to be explored. Make sure to ask about the ghosts which are rumoured to keep the bar staff company after closing hours.
Merah Putih – Jl. Petitenget No.100x, Kerobokan, Bali
What better way to celebrate the old 'merah putih,' or the red and white which becomes ubiquitous during August, than at a Balinese restaurant named for it? Touting 'refined' traditional dishes, Merah Putih strikes a balance between the authenticity of street food with the presentation of fine dining.
Featuring lots of fresh seafood and pork – which can be quite the drawcard for the Java-based expat – Merah Putih mixes Balinese dishes with the influence of the rest of Indonesia and Southeast Asia. Vegetarians will be delighted to find a dedicated menu.
Signature cocktails from the bar put an Indonesian twist on long-time favourites, using Flores coffee for espresso martinis and Balinese white chocolate in a stunning martini.
Locavore – Jl. Dewi Sita, Ubud, Bali
For the Bali-based expat, Locavore is hardly a well-kept secret. Building a reputation on fresh produce, an ever-evolving menu and a fun dining experience Locavore has quickly become a favourite.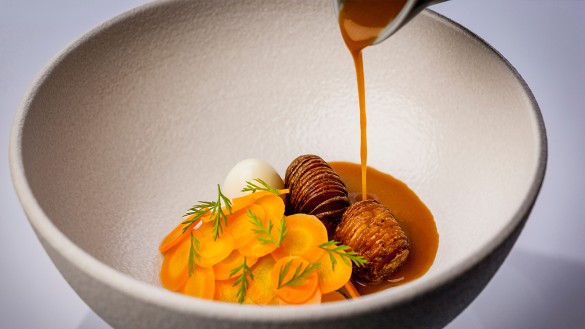 Locavore is proud to support local farmers, producers and artisans making it the ideal venue to celebrate Indonesia. Over 95 percent of the menu comes directly from Indonesia, ensuring this restaurant is as authentic as it comes. The love for the country is evident in the dishes which wow eyes as much as stomachs.
Locavore's tasting menu offers the best flavours from across the archipelago paired with beverages. Vegetarians will again be happy with a dedicated menu.