JUMP LIKE A DOLPHIN WITH A SEA BREACHER
Want to feel like a dolphin? Ever heard of Sea Breacher Adventure? Jump into your own hybrid of a jet and marine mammal in Serangan, Bali. Inside this semi-submersible rocket, you are capable of going about 80km/h above the sea and 40km/h under; you'll get the thrill of your life! It's a watercraft with a jet-like cockpit that allows you to speed and splash through water. Become dolphin-like in the beautiful waters of Bali and dive for 5 to 15 seconds and go up to 2 metres under the surface. You can also roll up and do sharp-turning as the jet machinery is incredibly easy to maneuver. Ever think of yourself as a Top Gun? Fight against the G-force and jump 6 metres out of the waves! Worried about safety? There's nothing to be concerned about as the glass is made from F16 fighter-grade, and this "big boy toy" is nearly unsinkable. With nothing to be scared of, just fasten your belt and jump like a dolphin in the open sea!
Serangan Watersports/ Sea Breacher Adventure: Jl. Tukad Punggawa, Serangan, Denpasar Sel., Denpasar, Bali 80229. Ph: 081 139 988 22.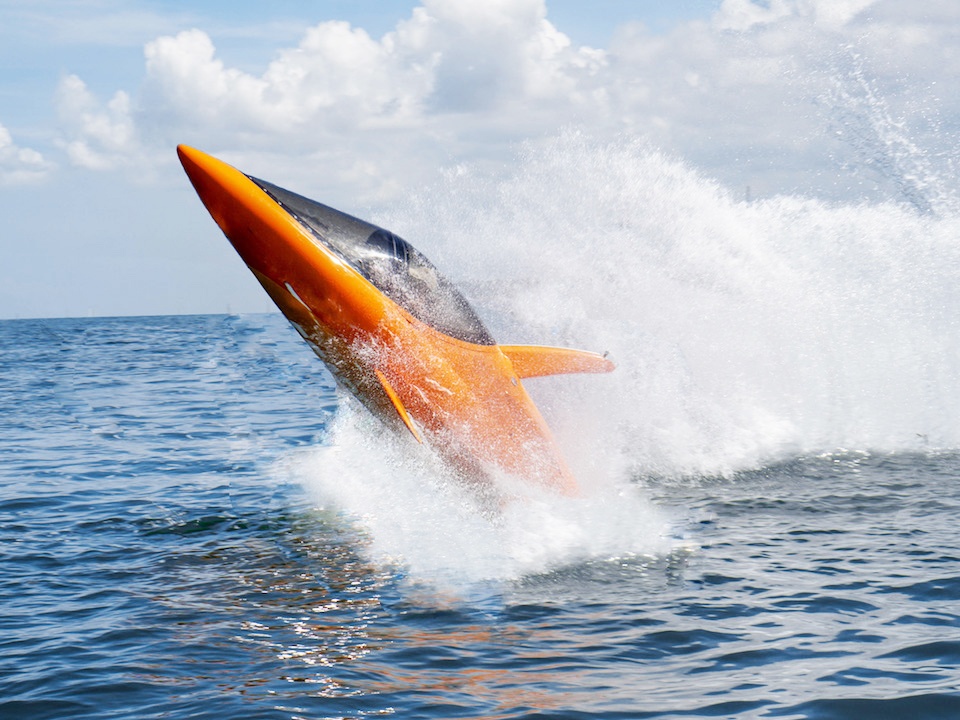 GO CANYONING WITH ADVENTURE & SPIRIT
The magical landscape of Bali's canyons were formed by telluric forces from the beginning of time. Walk, jump, and swim through wild jungles and gorges to reach unseen waterfalls. Get into this extreme sport with a professional team, with no danger. At Adventure & Spirit, they have different levels of tracks that will suit almost anybody. Without any special climbing practice, you will be able to complete the circuit and get the adrenaline rush of a lifetime. This sport involves many different descent options, ranging from cliff jumps, sliding, or rappelling. Experienced instructors will watch over you, ensuring your safety along this unusual trek. Team spirit is a must, with an atmosphere of friendship and togetherness. If you want to discover the unseen corners of the stunning nature of Bali, this is the activity to go for. Adventure & Spirit canyoning trips will provide a complete experience of waterfall sliding and swimming.
Adventure & Spirit: Jl. Raya Mas No.62, MAS, Kecamatan Ubud, Kabupaten Gianyar, Bali 80571. Ph: 085 333 885 598.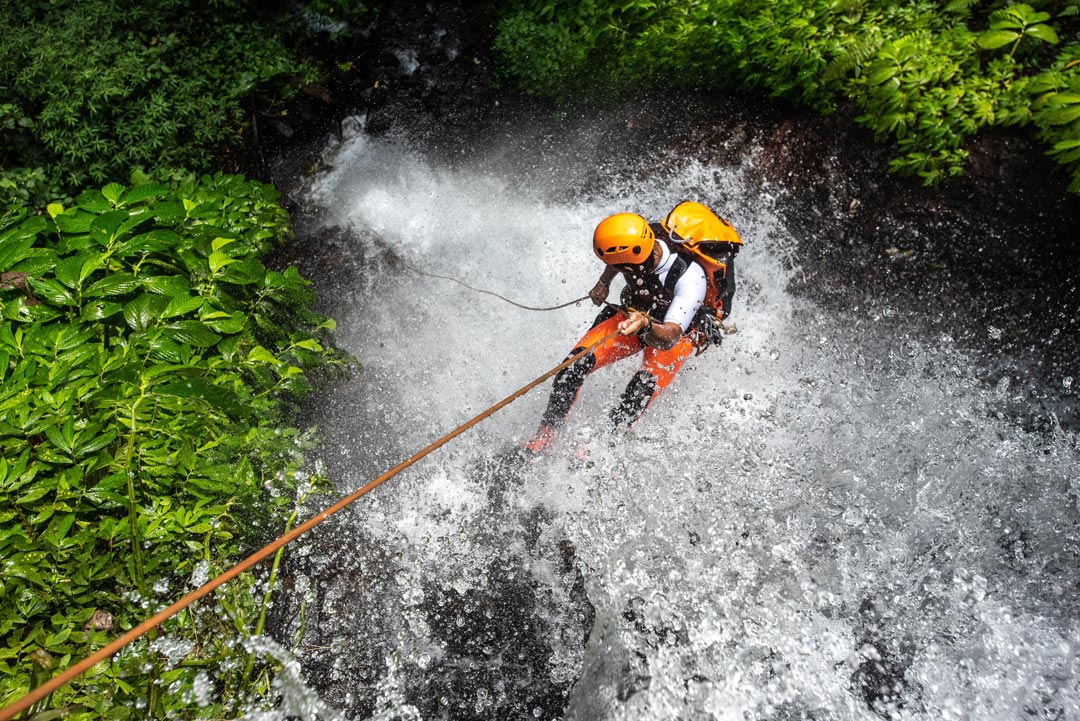 GENTLEMEN, START YOUR ENGINE WITH BALI SPEED GO-KART
Ever fancied racing like Lewis Hamilton in an open four-wheeler? Build up your speed on this smooth asphalt track located in Kuta, and keep your pedal to the metal around the sinuous turns. Hot wheels never turn down a time attack challenge in a go-kart! These small machines are considered to be the first step to climbing the ladder up to single-seater racing. They have been a regular adrenaline activity in Bali for more than 20 years and there are now many circuits on the island. Bali Speed Go-kart has now also opened in Kuta, so if you want to try out your skills behind the wheel, they offer you the best opportunity, notably they use a high-tech timing system to analyse your performance. For beginners, some basic instructions will be provided by the crew, including how to properly handle the 270cc machine capable of 70km/h. Are you ready for racing, petrol heads?
Bali Speed Gokart: Jl Raya Kuta no 88, Kuta-Bali. Ph: 081 270 502 277.
[email protected]. www.balispeedgokart.com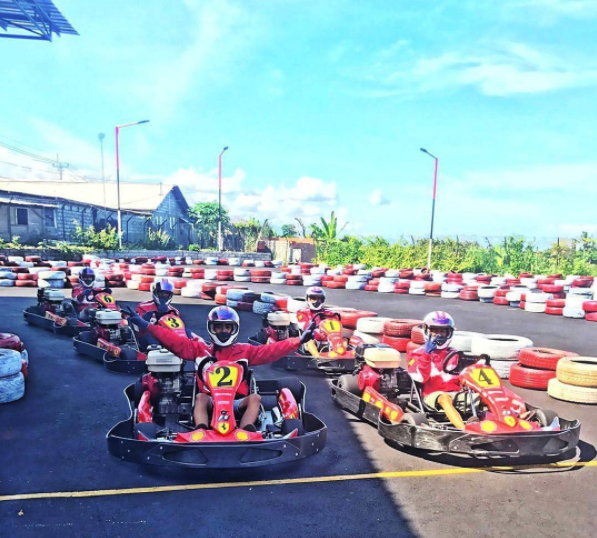 ME TARZAN, YOU JANE, AT BALI TREETOP ADVENTURE PARK
Bali Treetop Adventure is a fun park located in Bali Botanical Garden, Bedugul, Bali. It's set in a beautiful forest and offer a series of rope-walking courses among the trees. From beginners to confirmed acrobats, the place offers a unique and refreshing nature experience for people of all ages. Different levels of difficulty make this nature outing appropriate for almost everybody in the family, whatever your level or experience. With different circuits, everyone can have fun in the chilly hills of the botanical park. From 4-year old kids to adults and the over-70s, it can be done by anybody (with a maximum weight of 120kg). If you're concerned about nature, there's nothing to be worried about here; all circuit platforms are held in place using a system protecting the trees from any damage. Adrenaline sport, yes: but not at any cost for Mother Nature!
Bali Treetop Adventure Park: Kebun Raya Bali, Candikuning, Baturiti, Tabanan Regency, Bali 82191. Ph: (0361) 9340009
www.balitreetop.com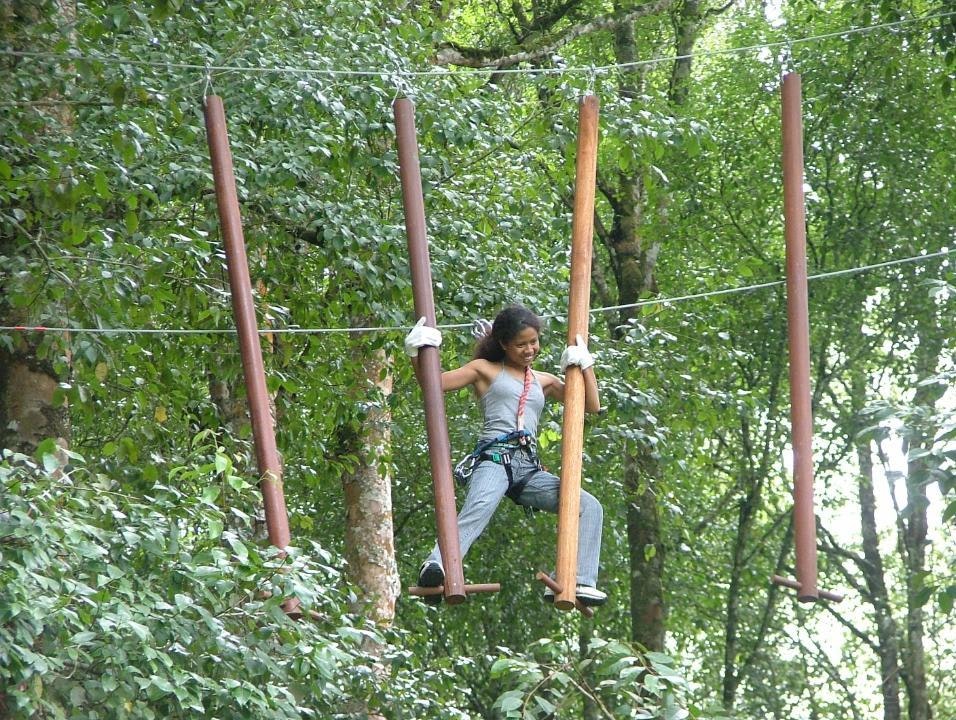 HASHING IN BALI: BETWEEN EASY STROLLING AND EXTREME TRAIL RUNNING
They call it a drinking club with a running problem. Hash House Harriers is an international group of non-competitive running social clubs. The origins of Hash House Harriers started in Malaysia in 1938 when a group of colonial officers began meeting to run off the excesses of the weekend. In Bali, Bali Hash House Harriers (BHHH) was founded in 1977. Who can hash? Anyone of any age and gender, for fun, fitness, and friendship, like they say. For a bit of running or walking in Bali's beautiful countryside, put on your running shoes and go! But don't be misled, it can be very tough and even dangerous as the trails – different each time – are occasionally set in very challenging areas of Bali.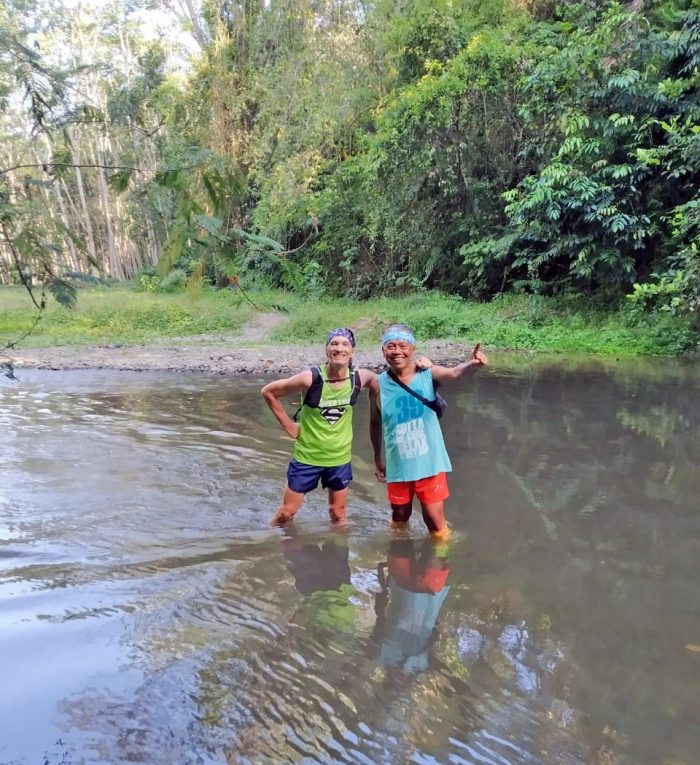 Bali Hash House Harriers: https://bali-hash.com,
https://www.facebook.com/bali.hashhouseharriers